Design
Empowering women in Saudi Arabia one stitch at a time
SEP 25, 2023
| By Fareeda Kanga
There are only a smattering of places on this globe that remain virtually untouched. Straddling the historic spice route that linked the East to the West, lies AlUla, an ancient desert oasis in Northwest Saudi Arabia; a land that the ancient Nabatean civilizations called home.
AlUla, is an artist's paradise – as inspiration can be found from in its wind-sculpted rock, in its calming green palms, and in the stark contrast of the cerulean sky against gleaming golden desert.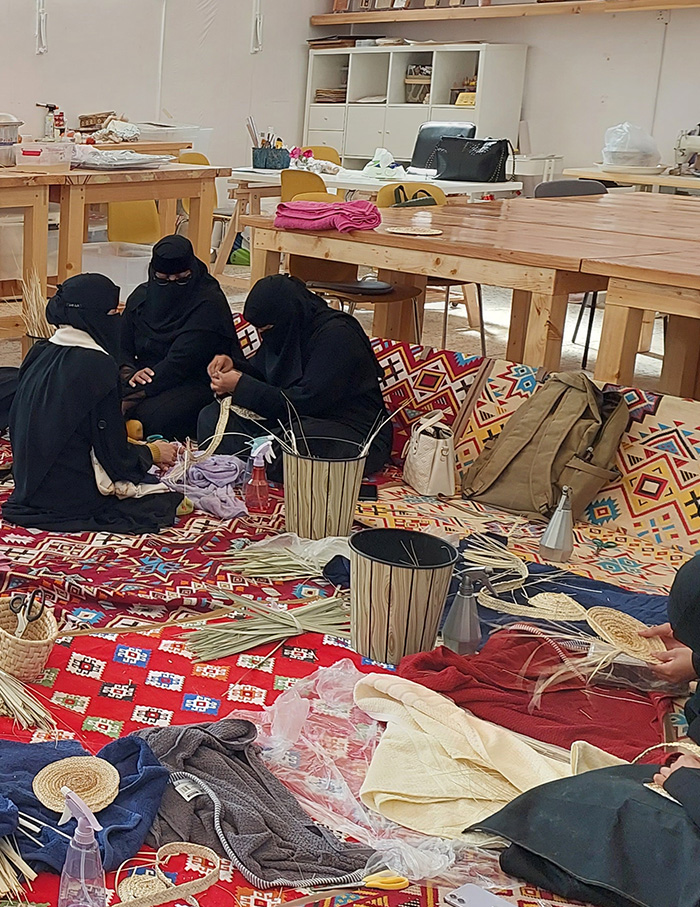 It was this very beauty that drove, Desmond Lazaro, an expert  in cotton painted Pichwais of Rajasthan to take on the noble task of training and empowering women through Vocational Training Programmes conducted by The Prince's Foundation School Of Traditional Arts in partnership with The Royal Commission of AlUla housed at the Madrasat Addeera an old girl's school –  the first secondary school in the town of AlUla
The school has been cleverly transformed into a thriving arts and design centre that trains the local women in both traditional and new-age art forms in a bid  to make them self-reliant as part of Saudi Arabia's push towards modernization.
Additionally, Madrasat Addeera, has partnered with 'Turquoise Mountain Foundation', an NGO established by King Charles to protect traditional crafts and historical areas, and the Royal Commission for AlUla to teach women craftwork over two or three year workshops in textiles, ceramics, jewellery etc. Other multidisciplinary experts from around the world are visiting faculty offering these young girls and even older women an unparalleled exposure to train with French, Syrian and even Indian artists to protect their culture, heritage and art forms.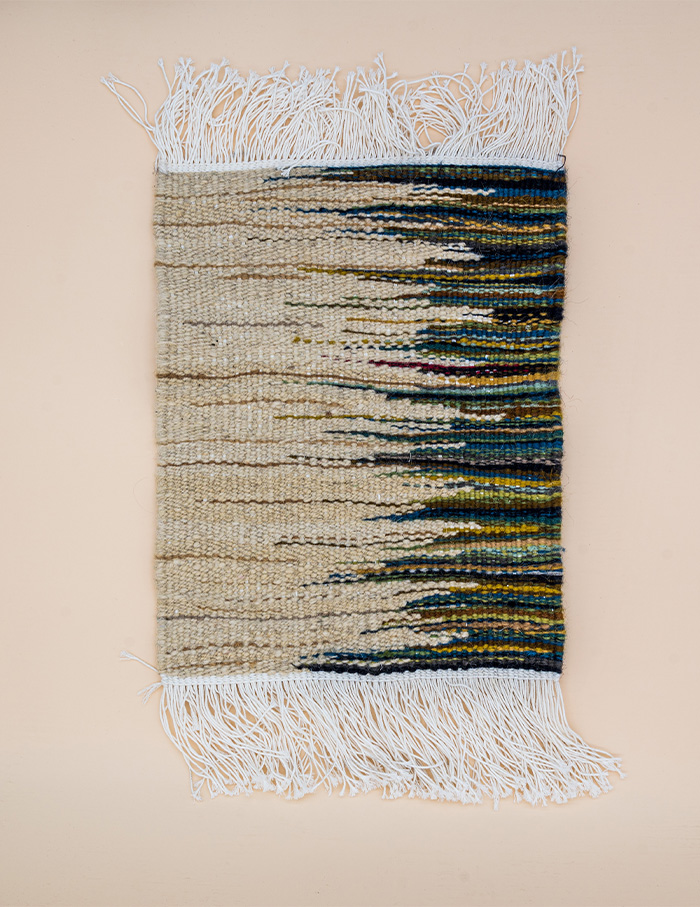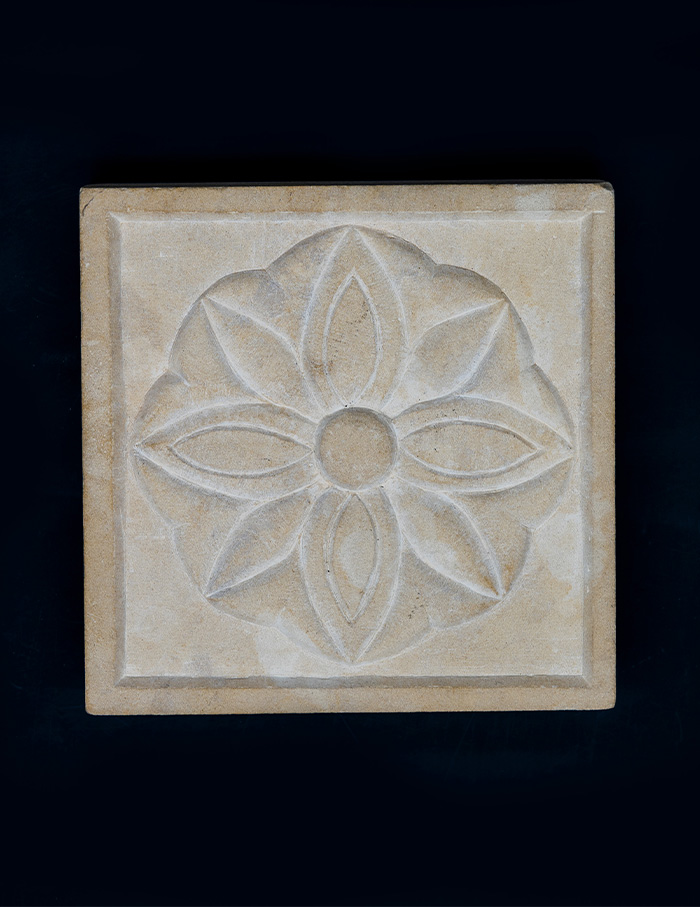 Desmond and other artists from around the world conduct residency programs for the women in painting with natural earthen pigment to building collaborative 3D geometric structures and stone carving amongst other craft forms like weaving and jewellery making. At Madrasat Addeera, artists rely on ancient design principles and geometries, while also incorporating the latest technology and technique in the art world that the foreign teachers and professionals bring to the table.
Many of the students have set up their own businesses hosting workshops, exhibitions, and seminars in AlUla, gaining domestic and International recognition. "As the school grows, we hope to create a sustainable design hub for their activities, for instance we have made the urban carpet (a pedestrianized area), which is such a feature of the town. We are currently working with a group of students who are designing the new tramway stations in Alula and embarking on a Paradise Garden project in 2023. Through such initiatives the students bring a wealth of local knowledge,  directly impacting and enhancing the lives of their community" he adds.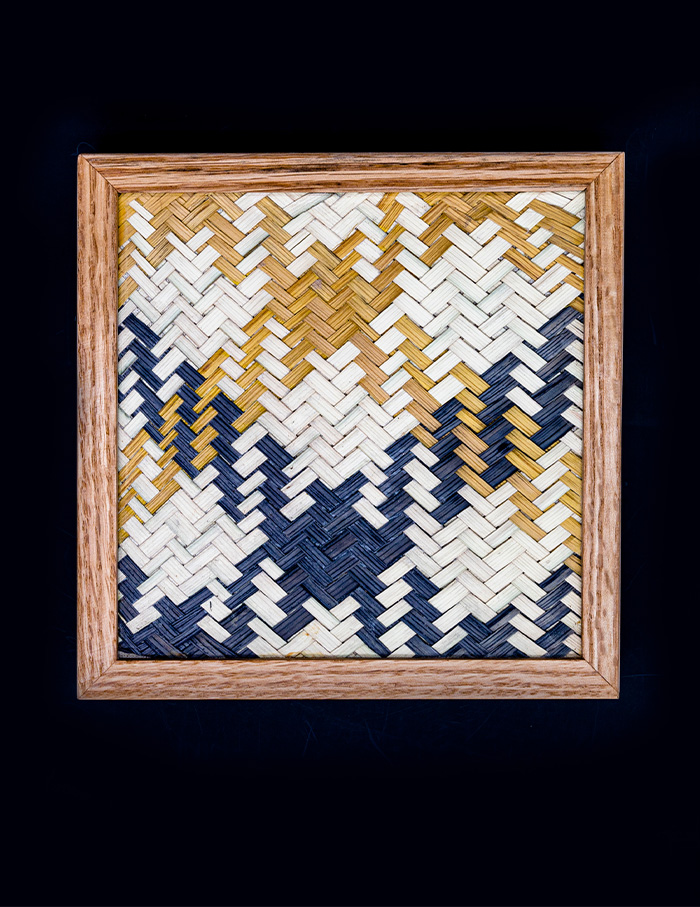 What is unique about the teaching methodology is how the faculty mentor the students to draw and rely on the elements of nature around them – rather than procure expensive raw materials from outside.One example on display is a stunning hand carved wooden paint box. This is both a work of art not only because of the intricate carving, using local designs originating from their Nabateans heritage, but it is special as the paint is sourced and processed from local pigments in the rock and geological material all around.
Students forage the ground in pigment rich areas and then grind, wash, and purify the earth collected. These pigments are converted to paint with gum Arabic or egg tempera to decorate wood, paper or walls. A woven bag has motifs of Jabal Ikma – a mountain in the ancient city of Dadan with inscriptions that were carved into the sandstone cliffs a couple of thousand years ago. "Our role is to sustain these traditional craft skills and enable them to thrive in the 21st Century, striking a balance between pedagogy and innovation." Lazaro concludes.
You may also like: The beauty of purpose, perspective and product with Aadyam Handwoven