Homes
Adorned with quintessential vintage decor, this minimalist abode by Semenets is all things pristine
JUN 7, 2021
| By Urvika Barua
Curated by Moscow based Alexander Semenets, this Star Boulevard home in Moscow is reminiscent of Vegas streets! Designed for a couple who are passionate about vintage muscle cars and the American lifestyle, the home features influences of the Post Constructivism era.
Every corner of the home reflects a sense of Soviet architecture and vintage furniture from the 1930s, 1960s, and 1970s add character to the home.
A curation of bespoke artefacts made from illustrations, with components selected from different locations including Paris, infuses charm.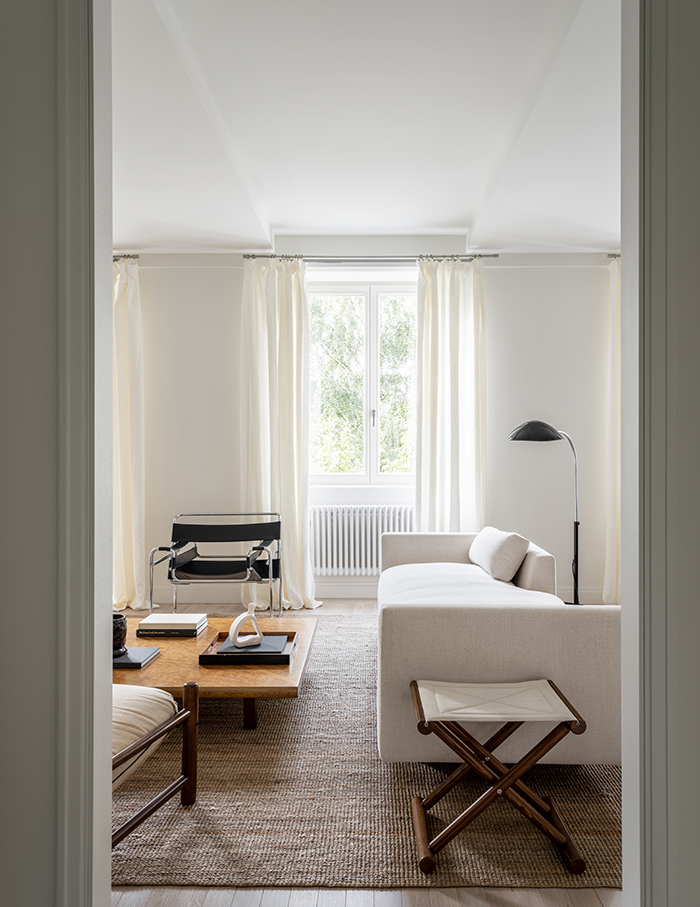 The home's floor plan leads us to the entry room, decorated with an armchair followed by a walk-in closet. A large mirror becomes the highlight of this space and shows us the way in.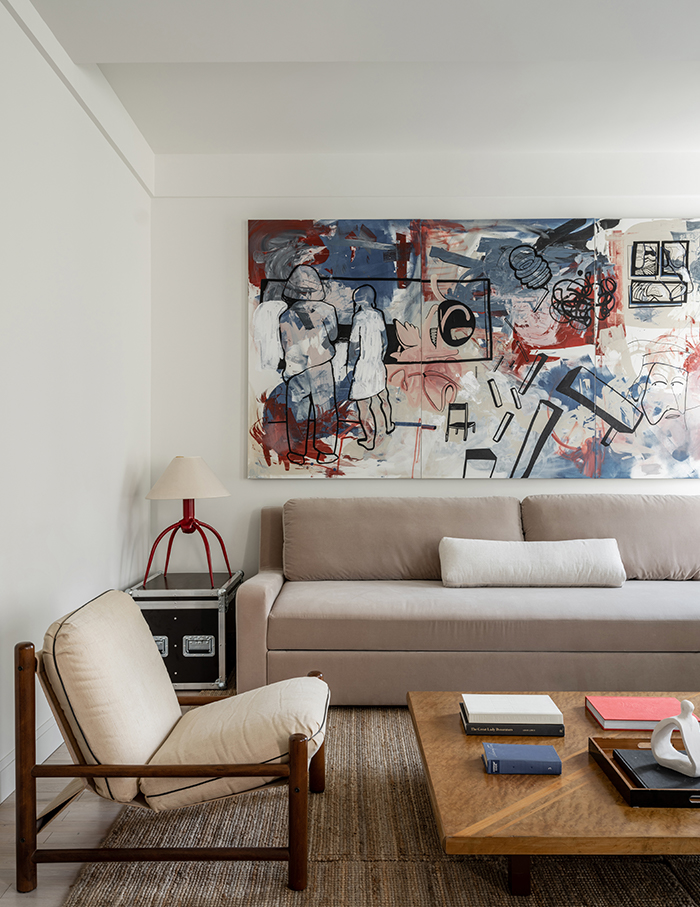 Inside, the lounge space is spacious with three windows and a kitchen area, while the living and dining room are cloaked in subtle hues and muted furniture. A minimal yet efficient kitchen is accented with 60's European glass and is highlighted by a warm white hue. Minimalist lower cabinets paired with bold black upper cabinets add character.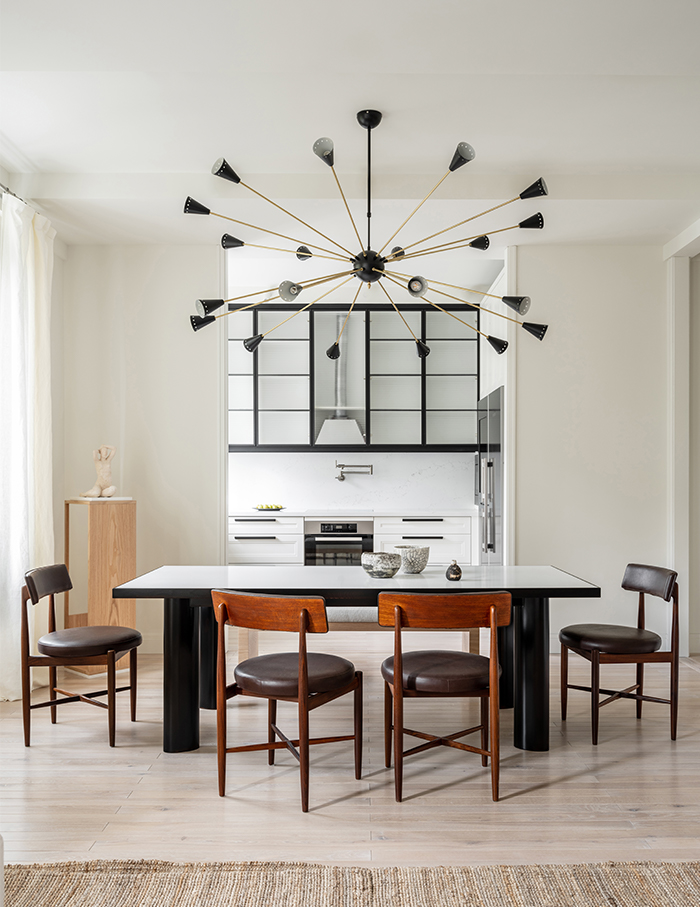 We love the sculpture of the Bathing Woman by contemporary ceramist Alexandra Vilvovskaya along with the 1960s Italian ceiling lamp which looms over the bespoke table in the dining room.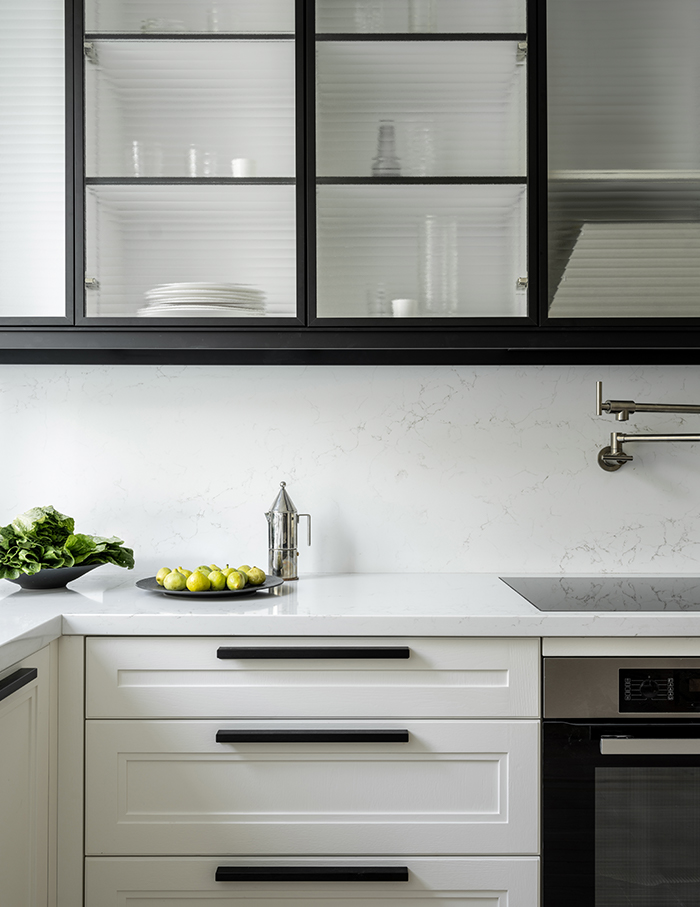 As we meander inside, the lounge links us to the bedroom through an enfilade of three doors. A change in theme is seen with a wooden deck on the floor that features a three-piece detailing. The bedroom represents a minimalist theme, accentuated by a Belgian armchair and 70's Italian side lamps.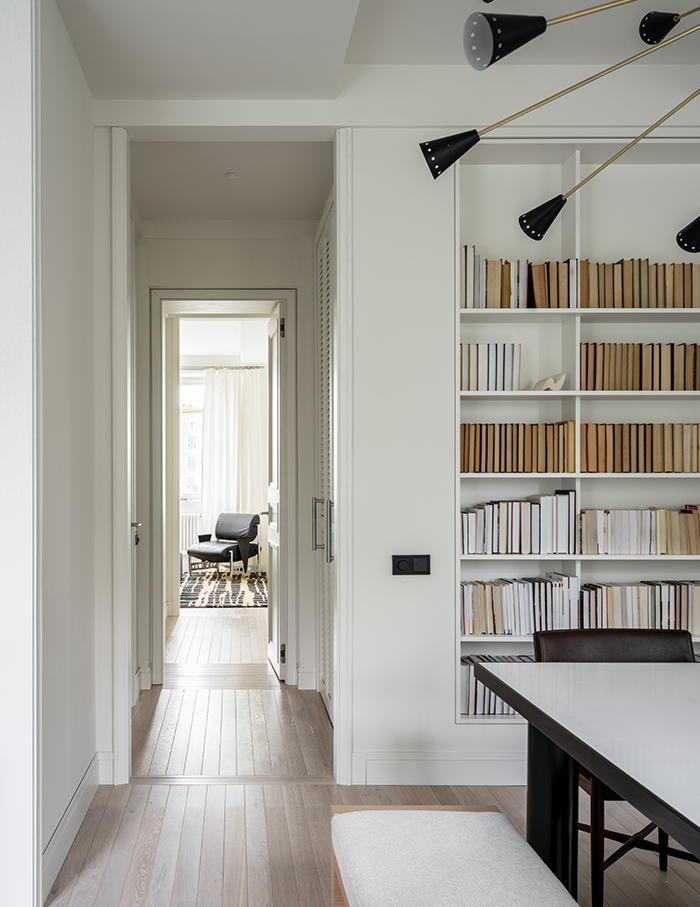 The curved edges of the custom made windows enable gradient shadows to form as light spills into the space, slowing time. Between the window ways, there are unvarnished, glamorous beams backed by the fleeting pillars.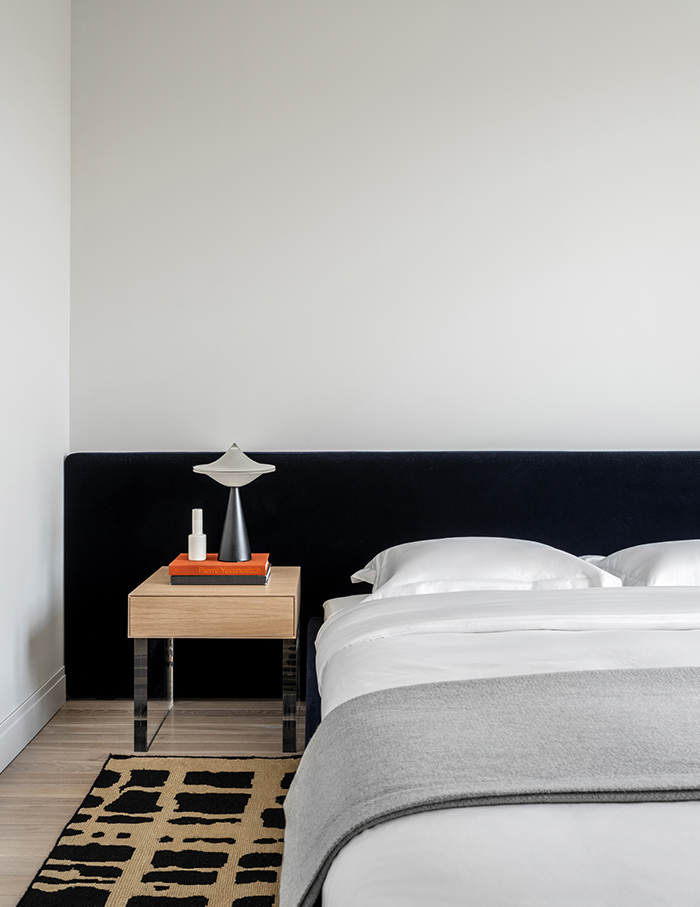 Decked with grey stone, polished nickel furnishing and a modest white Chinese porcelain tile, the bathroom is a visual treat!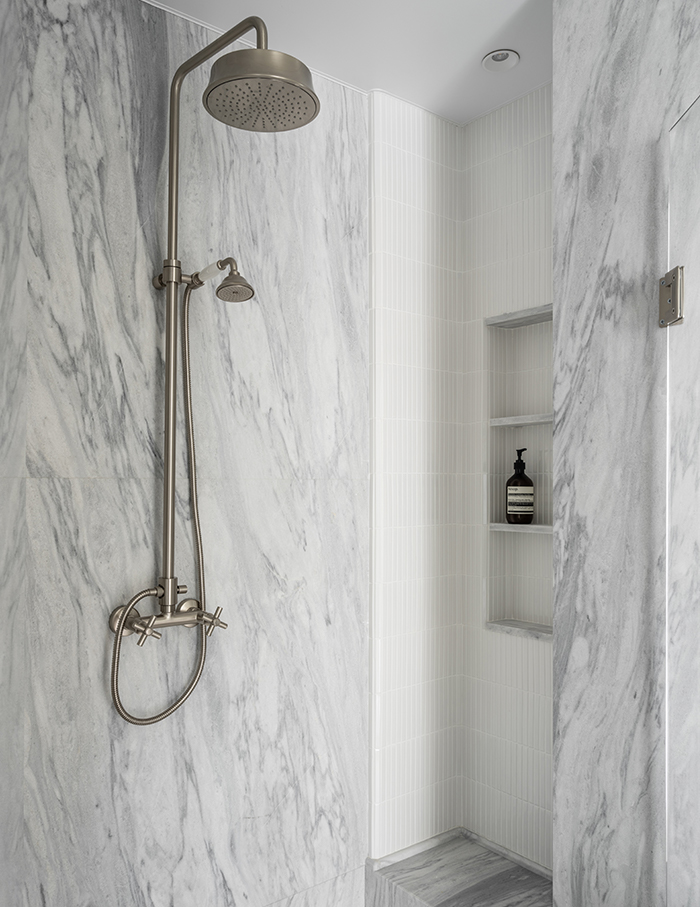 "We eliminated all former covering materials, along with doors, windows, ceilings and walls from the space. The architectural compositions are all one-of-a-kind and designed exclusively for the project," shares Semenets.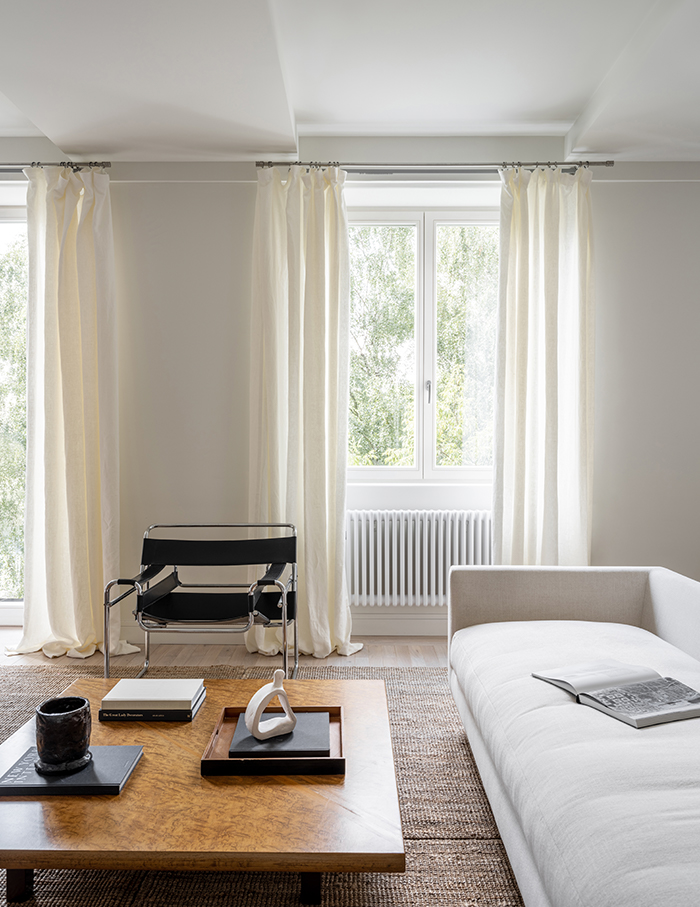 Cloaked in a conventional colour scheme of all white with hints of black, yellow and blue, Semenets design sensibilities coupled with the homeowner's passion make this a serene abode!
Scroll to see more images from this Moscovian home…