Design
Crafting an experience! Inside the new design and furniture space of Aanai Design Studio and Tusker Katha in Bengaluru
SEP 7, 2022
| By Sneha Gandhi and Pratishtha Rana
This design story is of love at first sight. Cue to a 40-year old villa that stands with an unruffled demeanour in Koramangala, Bengaluru. Once a renowned cafe, the structure with its alluring arches is now transformed into an inviting destination for Aanai Design Studio and its new furniture wing 'Tusker Katha'. 
A new home for retail and design envisaged by the practice's founder Gayathri Padmam and Nikhil Haridas of Tusker Katha, the space draped in white at one glance glistens under the shade of an enormous tree. Hence, christened 'Under the Rain Tree'.
Also read: This Bengaluru home by Aanai Design Studio captures hearts with greens and minimalism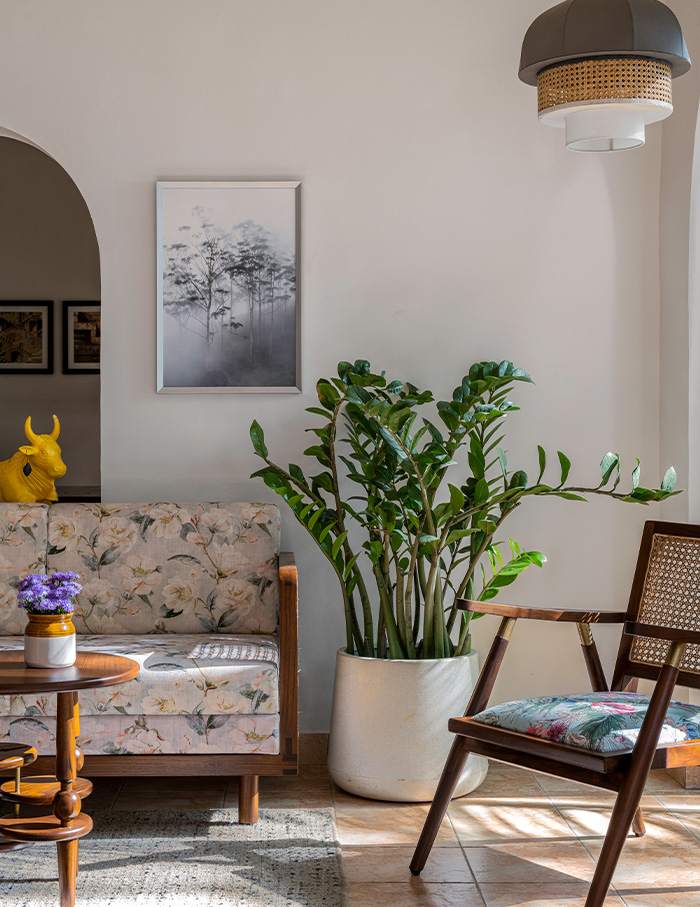 Design details to know…
"Although the villa was partially being converted to a display space, the intent was to bring the sentiment of "home" back into its rooms, giving clients and customers a sense of our design style and language," says Gayathri.
A blank canvas to spotlight the furniture, the villa required minimal tactile interventions, with room for more visual stimulations. With a touch of traditionalism, the space transforms into a meaningful dialogue between sustainability and creativity through various exhibitions and presentations.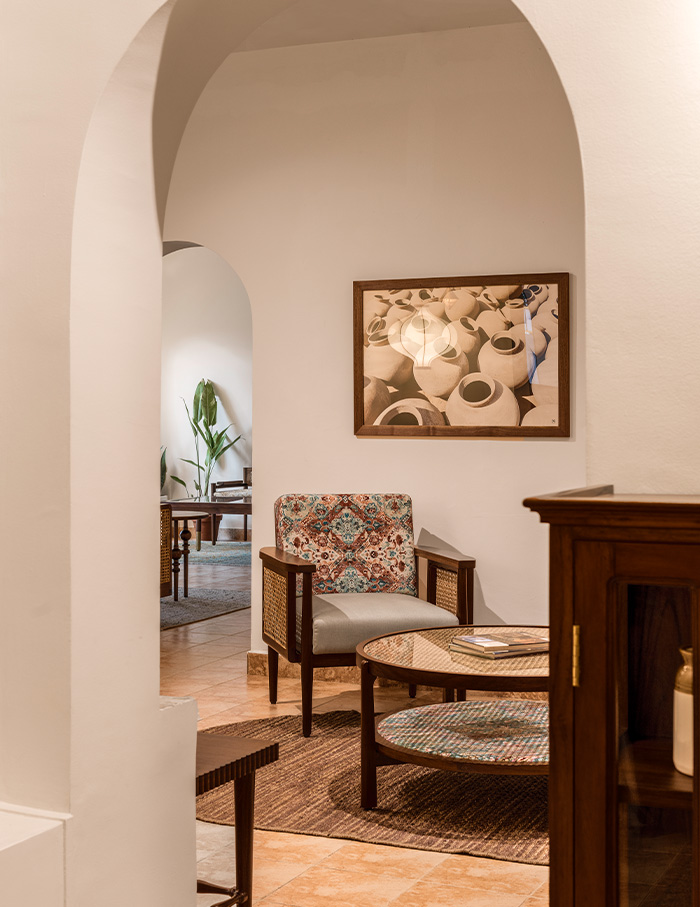 Tour the studio space…
The outpost hugs two floors, each serving its own functions and design lessons in the way the interiors are assembled together.
The space's ground floor is entirely modified by opening the arches and obliterating everything but the base structure. Contrarily, the first floor bustles with energy and designated spaces for Aanai Design studio.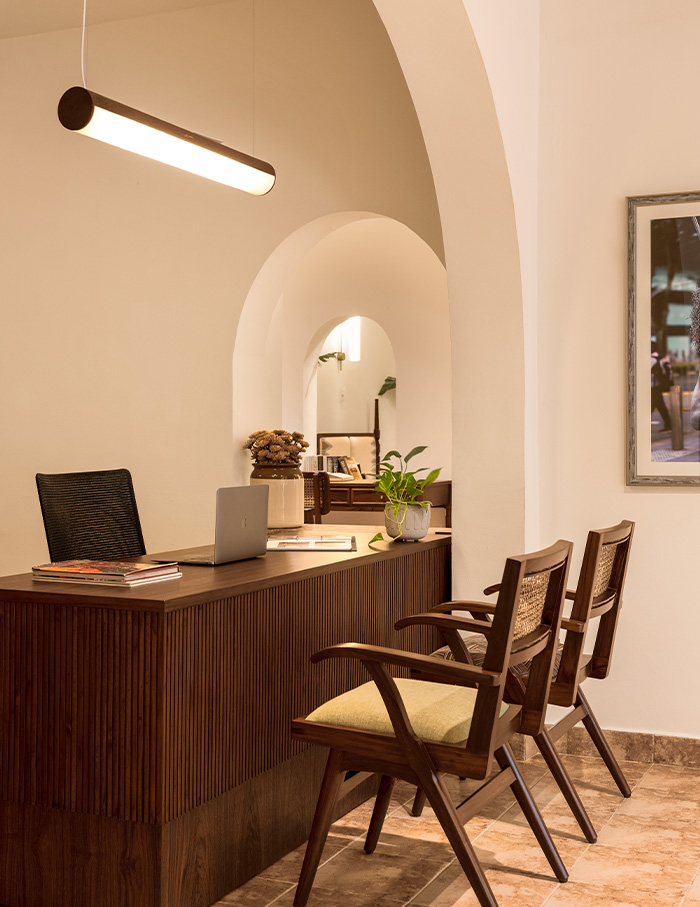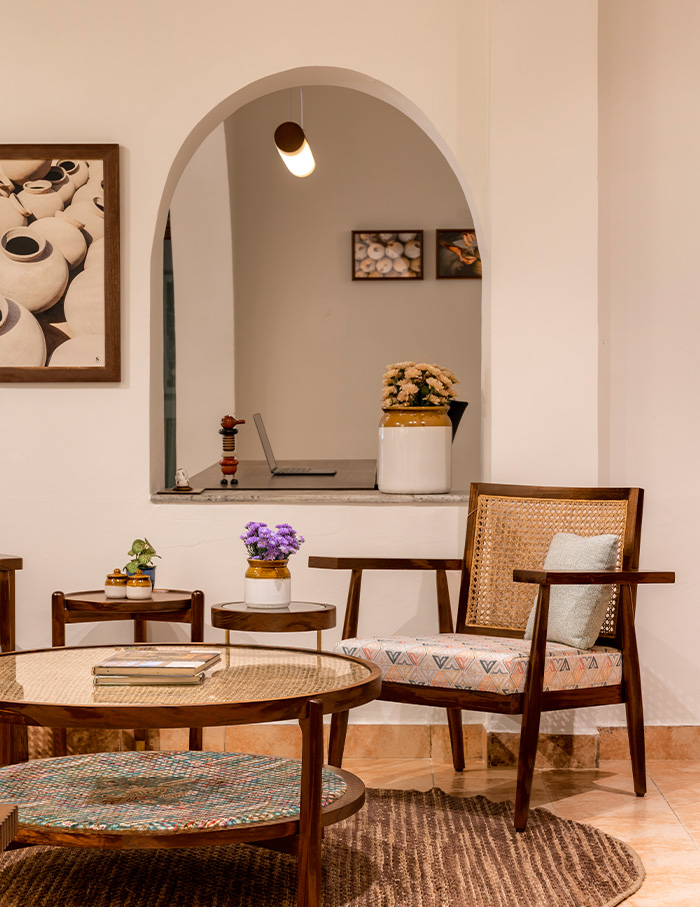 Reflecting their functional-with-aesthetic ideology, the floor encompasses a material library, meeting spaces and breakout zones. Initially a rather dark room with a partially damaged roof, the first floor was reimagined with enlarged windows to unlock maximum light and ventilation. 
Why ED loves the layout!
White walls and ceilings present an unassuming backdrop to the eco-conscious furniture range on the ground floor. The standout elements, however, are the arches. Connected through a series of small arched fenestrations in the walls, the minimalistic but detail-oriented layout is a refreshing breath of life.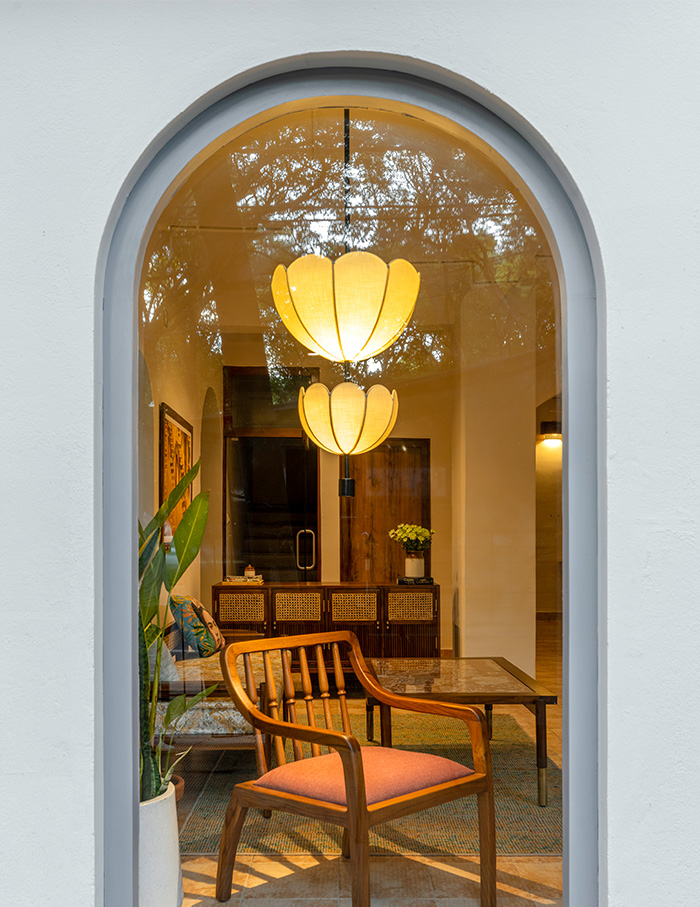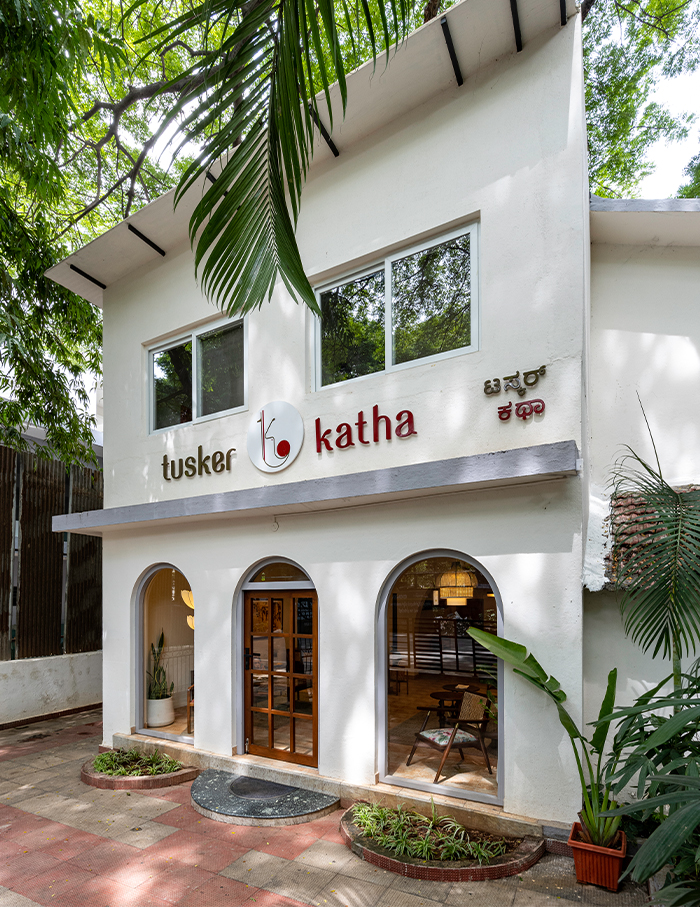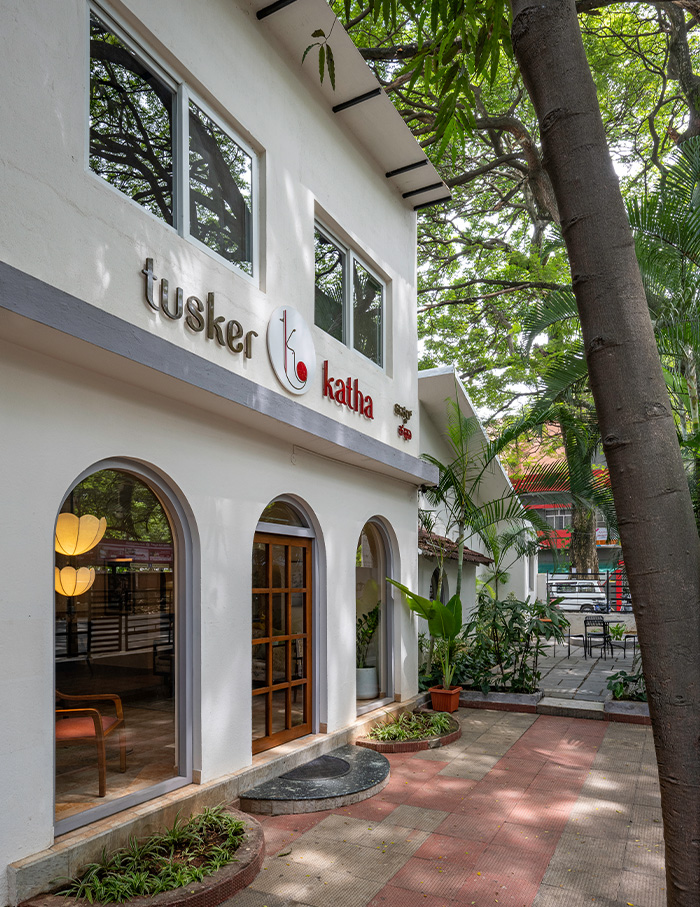 Loved the Bengaluru venue of Aanai Design Studio? Now check out how Levana rooftop restaurant in Lucknow is a fusion of regal Mughal architecture and French influences