Design
Levana rooftop restaurant in Lucknow is a fusion of regal Mughal architecture and French influences
AUG 18, 2022
| By Shrimohi Shah
You're amidst the most fascinating streets of France, enjoying your favourite Mughalai food while admiring the opulent architecture around, doesn't it feel unreal? Now envisage this experience being in the vibrant Indian city of Lucknow, what a dream! This transpires into reality with Levana Roof Top Restaurant.
Designed by 42MM Architecture, Levana brings to focus an impeccable homage to the Mughal and French architectural heritage of Lucknow.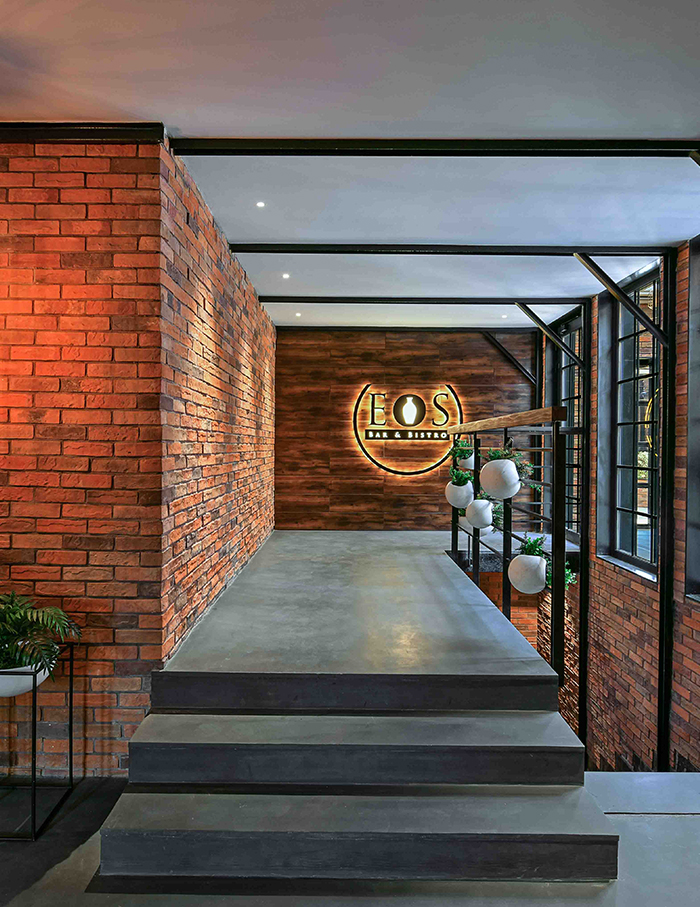 The Inspiration: City of Lucknow
Lucknow bears gobs of distinct cultures embedded within its city. However, majorly, over the years it is embellished with Mughal and French architecture coming from their respective eras. 
Located in Hazratgunj, Levana's aesthetics are predominantly based on these structural characteristics such as the imposing metal structure, vintage industrial joinery details, and venerable and distressed skeleton making it a true representation of the north Indian city.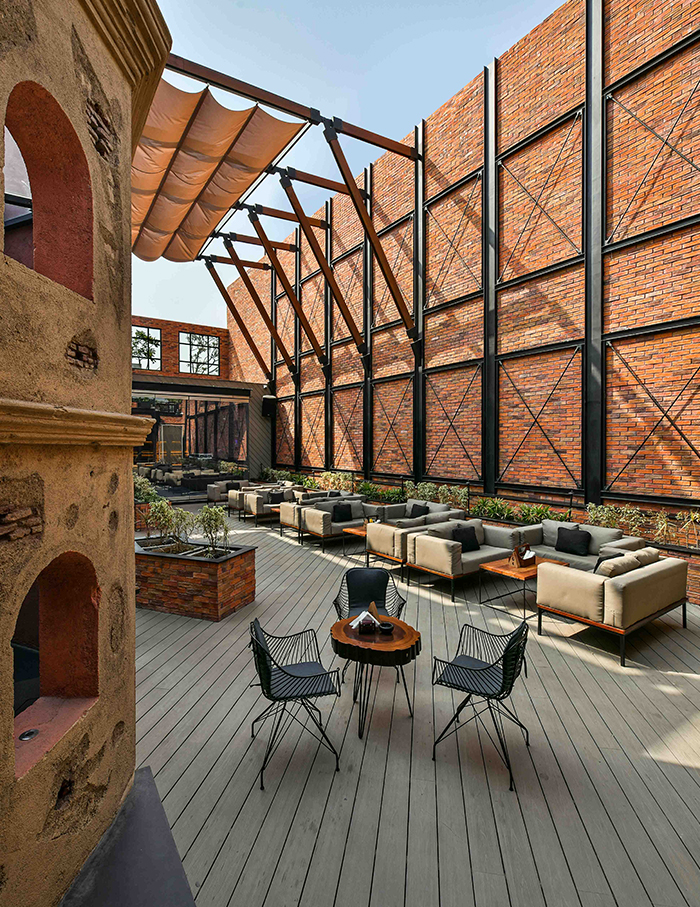 The Terrace: Magnifique!
Levana is perceived as a restored structure due to its tactful placement as a backdrop to a 30' high wall cladded with bricks and held together with imposing metallic columns and tie bars to suggest it has withstood the test of time.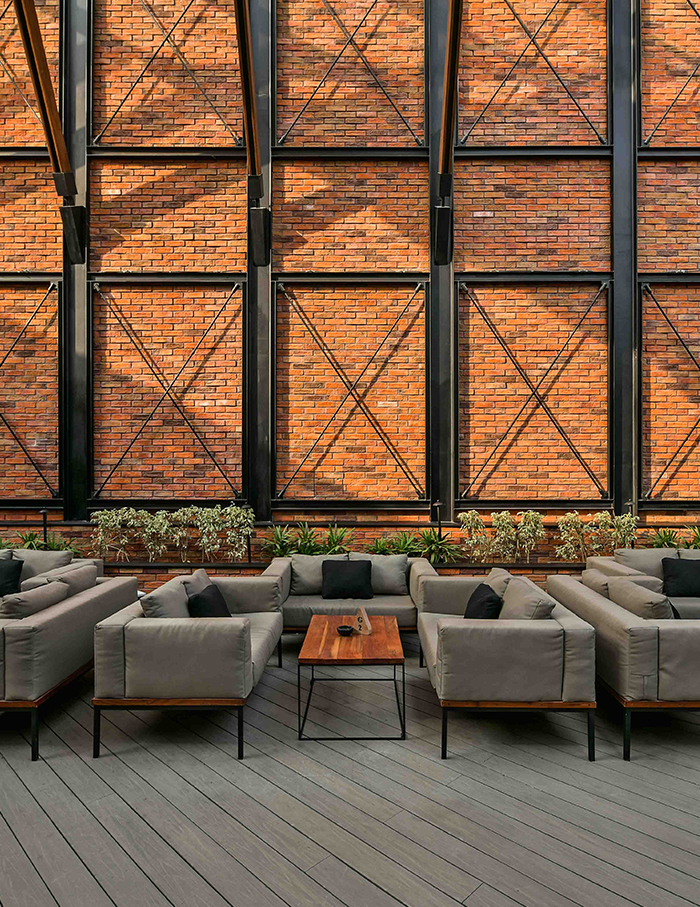 Almost half of the terrace is covered to create an air-conditioned space for dining, nonetheless, openness and transparency of the site are kept intact with the pervasive use of glass with detailings that feature the French industrial era. 
The Fun Part: Dance Floor and Bar!
One of the striking elements is the Floating glass box with a glass roof which is the convertible Dance Floor of the restaurant. This area also houses the Bar, a major attraction due to it being clad with logs of charred wood, embellished with metallic buckles and has metal and glass storage to create the perception of restoration.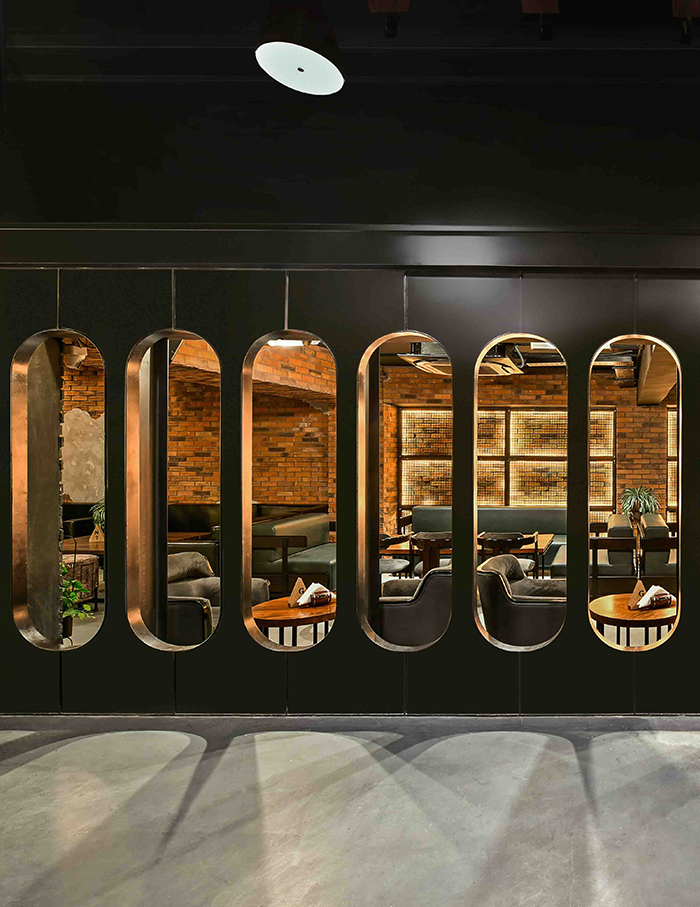 The Works: Colours, Materials & More…
Largely constituting brick tiles, metal, wood and concrete the material palette was rather elementary but played well with the carefully curated lights to compliment the industrial touch. In contrast, green is superimposed to balance the visual burden of metal and bricks.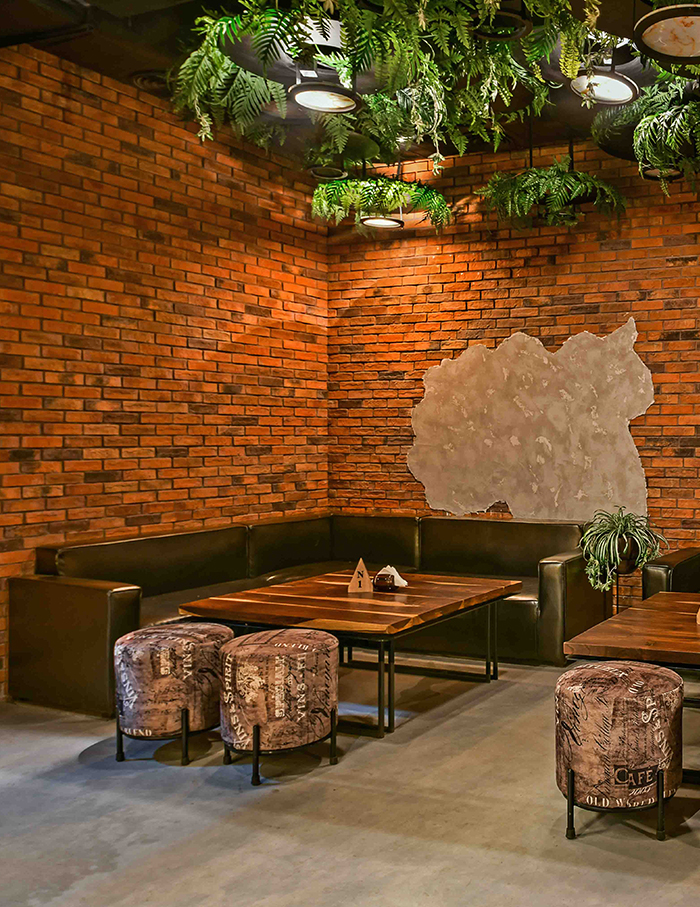 From the regal interiors reminiscent of the heritage and legacy of the city's architectural history to the outside that shows the dense city fabric and its iconic structures, Levana truly gives not only a holistic feel to the city but also its underlying cultures.