Homes
A play of contrasts and serenity takes focus in a South Mumbai home crafted by Studio Design Inc.
AUG 30, 2023
| By Diya Shah
Humans are nuanced beings with many moods, interests and whims that coexist within the same spectrum.  Studio Design Inc. understands this and their sensibly crafted abode in Worli, South Mumbai — An Oasis of Serenity — as they call it, follows suit from the various aspects of its dwellers' personalities.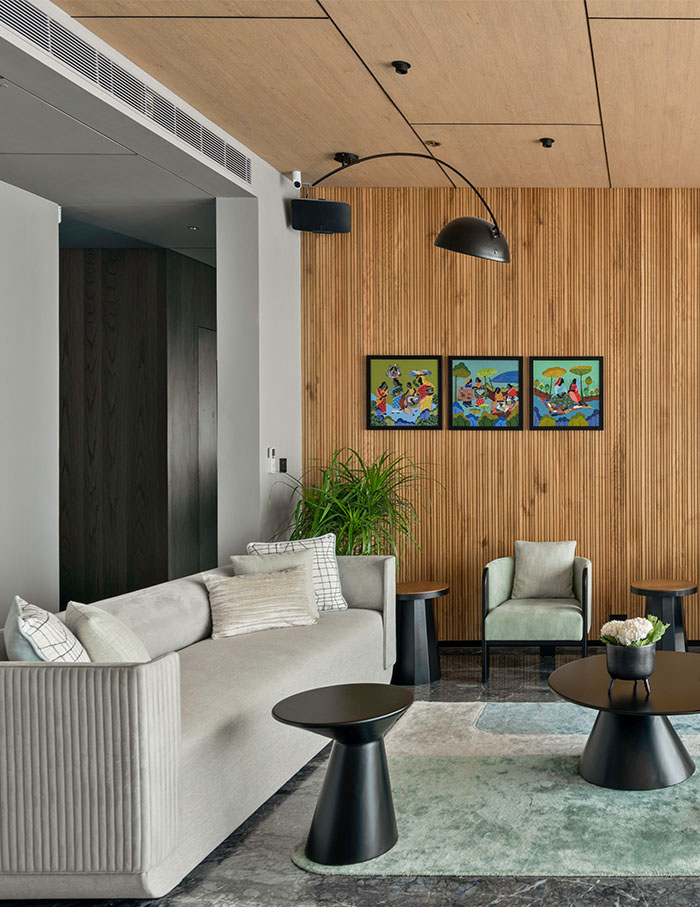 Keeping both these ideas in mind, Kunal and Khushboo Khandelwal along with the design team of Devanshi Ved, Charu Agarwal, conceptualised the 2,500 sq ft home as a series of spaces that resonates with each individual's identity but stands as a collective contemplation of their interest in movies, games and entertaining guests – a space that is respite from the chaos of daily routine yet thrumming with distinct energy. The result is a Scandinavian-modern shell with contemporary inserts in the form of art and accessories.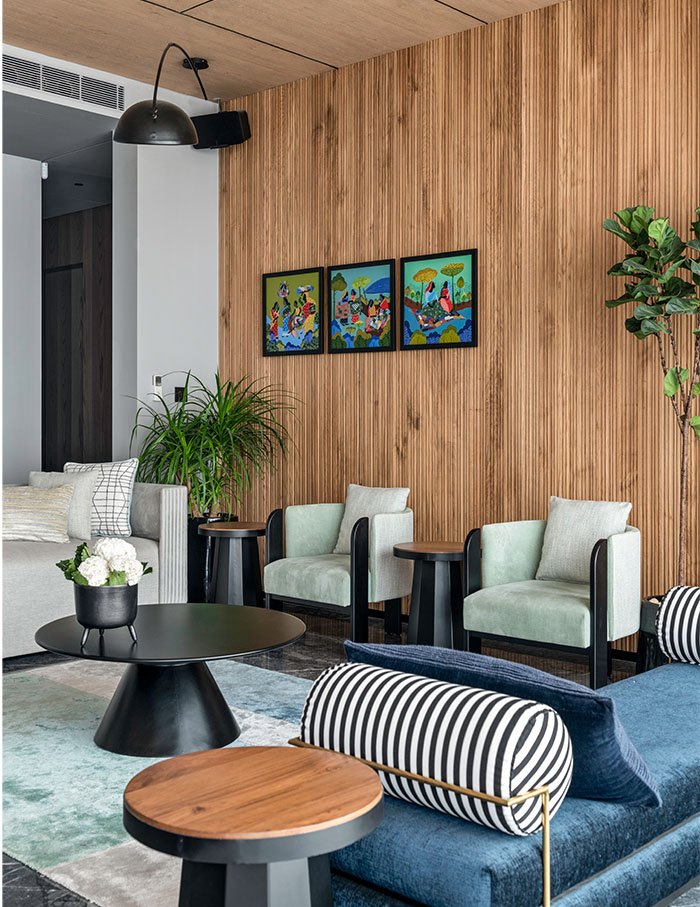 A series of contradictions 
A long, darkened passage greets one upon entry and is a soothing respite from the chaos of colours one encounters on a busy day. An accent wall of art collectables and travel curios with threadwork panels define the space.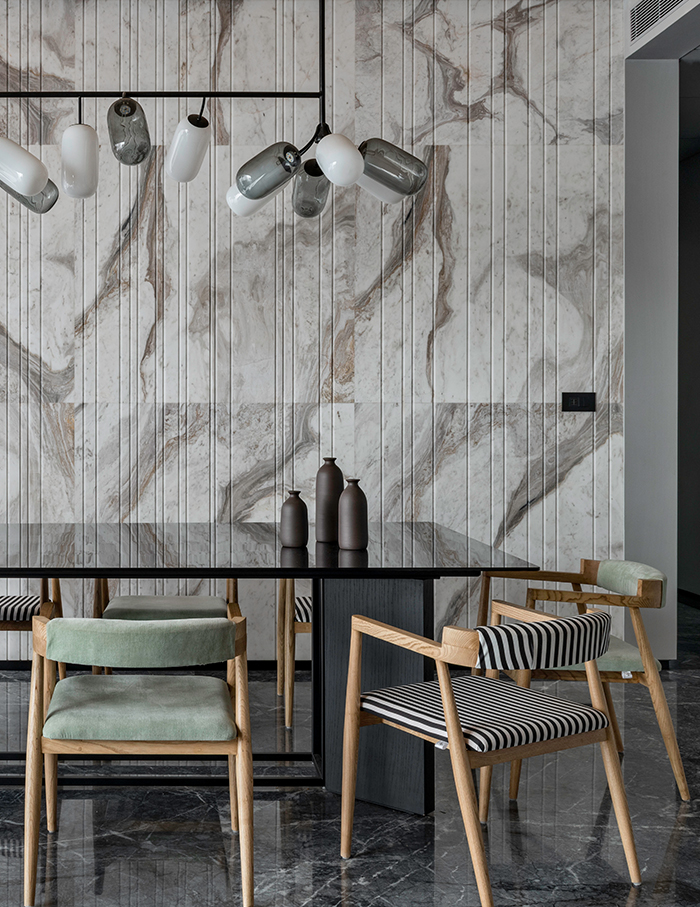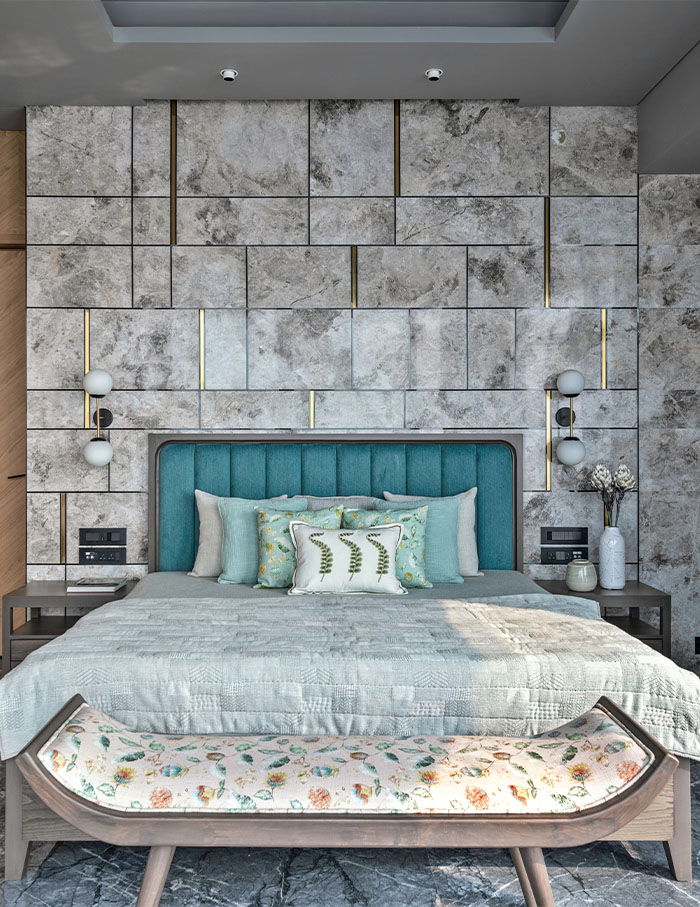 A series of black veneer sliding panels open into the family den, a heavy space with deep blue leather panelled walls, offset by black stained birch wood panels. A black metal unit forms the backdrop for the space, complete with a game table and dart board. Leather and wood furniture set the mood to unwind and let loose with a game or a movie.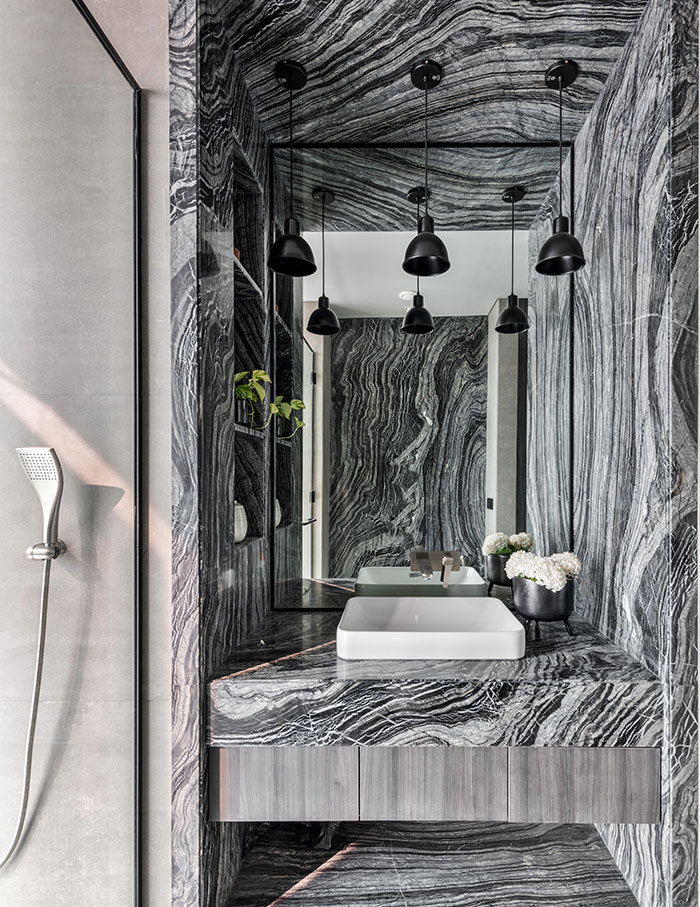 The space develops as an antithesis, with the subdued tones of the corridor transitioning into the inviting living area bathed in natural light and greenery. A light oak wood fluted wall continues to envelop the ceiling with light oak wood panels to meet a textured white mist panel, which forms the shell for the space. An eclectic mix of carefully curated design elements gives the space a lightness.
The adjoining dining area takes on cooler tones with a textured white marble wall that is offset by a stunning but simple bespoke smoked black and white hanging light from Hive Home. Greens add colour to an otherwise neutral space.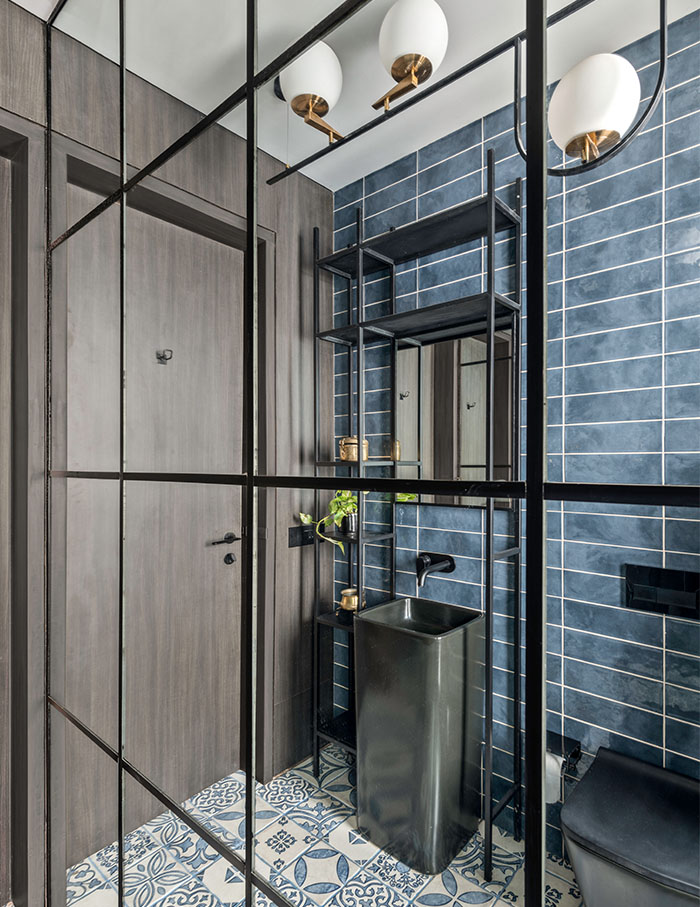 Private alcoves 
Each bedroom is a unique space, tied together by neutral woody tones and black marble flooring.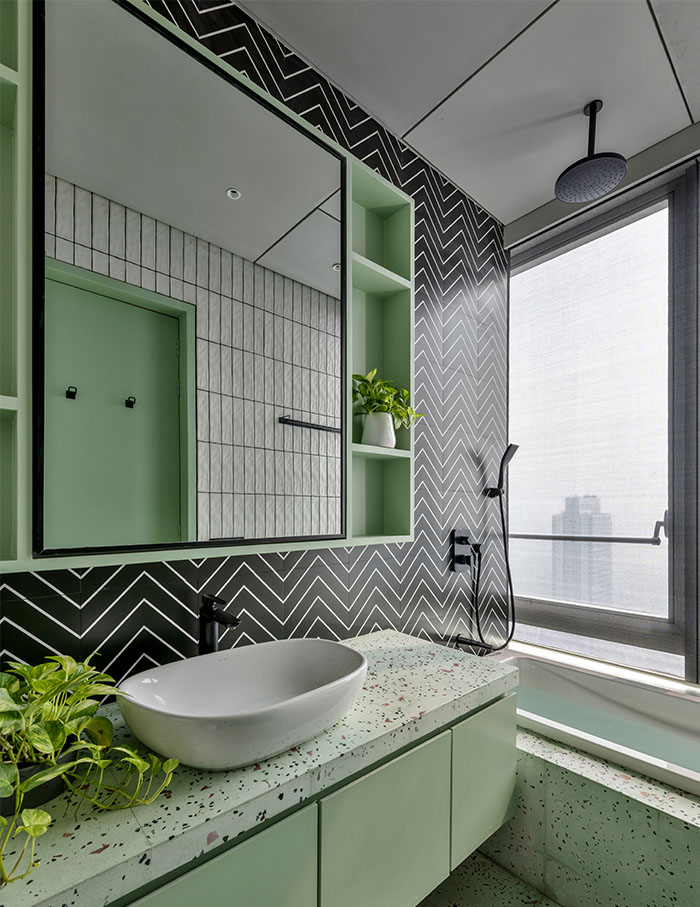 The primary bedroom maintains a seamless combination of warm and cool tones. An opulent grey marble backdrop with brass strips is offset by a deep blue headboard. A bright floral chaise adds a playful touch. The bathroom is characterised by a bold black wave marble that envelopes the space, creating intrigue and tempting one to sit back and search for ever-changing patterns that flit across the walls.
With varying shades of blue along the walls, the children's bedroom is designed to let the young one's imagination and creativity take flight. A niche formed within a storage wall and blue-grey shelving gives an openness to the space.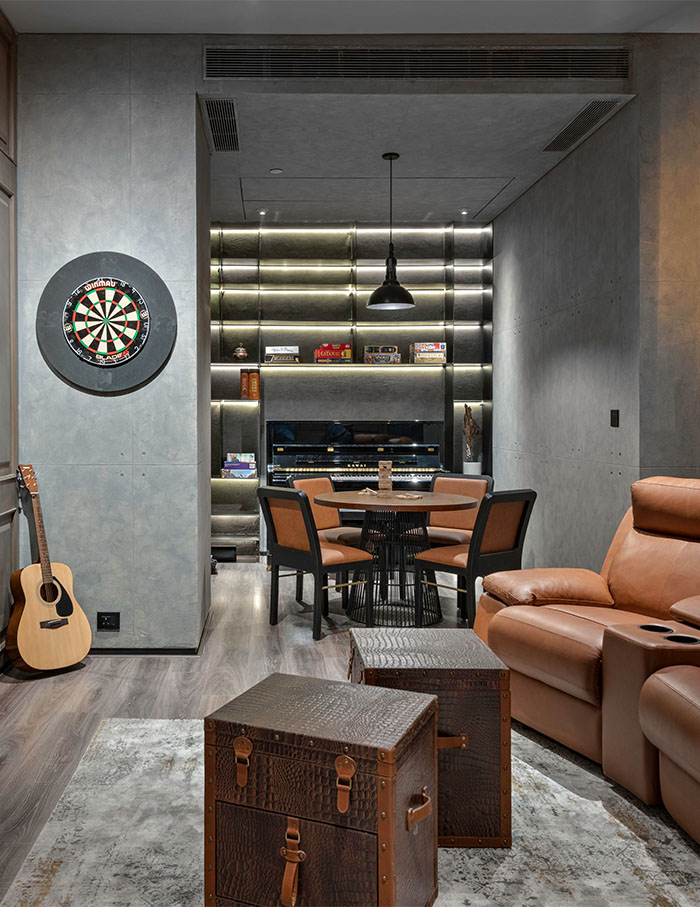 The powder bathroom adds a dramatic flair to the home with a combination of various design elements. A tiled wall reflects through a black metal mirror placed over a vintage blue patterned floor with a freestanding black metal unit over the black freestanding basin.
The eclectic home is full of spaces that alternate between quiet repose and thrumming energy and caters to every mood that its owners may experience. "It is a fusion of serene calm and passion – an oasis of serenity for the family," sign off Kunal and Khushboo.
You may also like: Crafted by 23DC Architects, Carbonado Residence 01 is a bold black marvel, infused with serenity