Design
A plate so empty yet a plate so full—The Plated Project unleashes the Past.Present.Future collection of tea-time products for a noble cause
JAN 2, 2023
| By Tanvee Abhyankar
There are very few common languages people across the world understand, and the most widely spoken is the language of art and food. The leading luxury lifestyle label The Plated Project has released their limited edition series 'Past.Present.Future' that aims to preserve traditional art by making it relevant to contemporary lifestyles through innovative designs.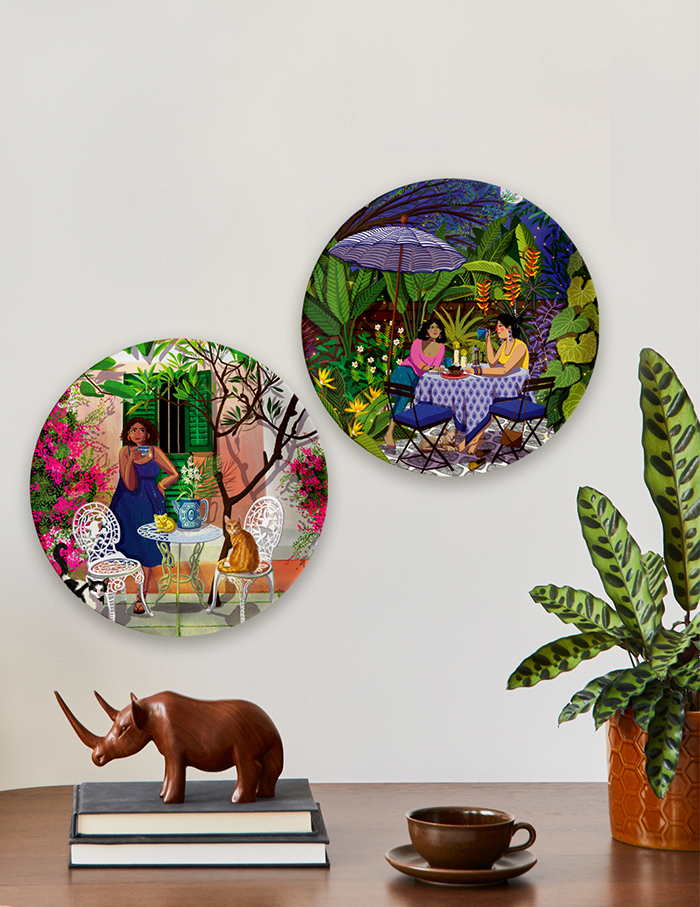 Starting out as an engineer Chitresh Sinha spent the last decade heading brand strategy and innovation at chlorophyll brand consultancy which is India's first and one of the only independent brand consulting firms that exist today.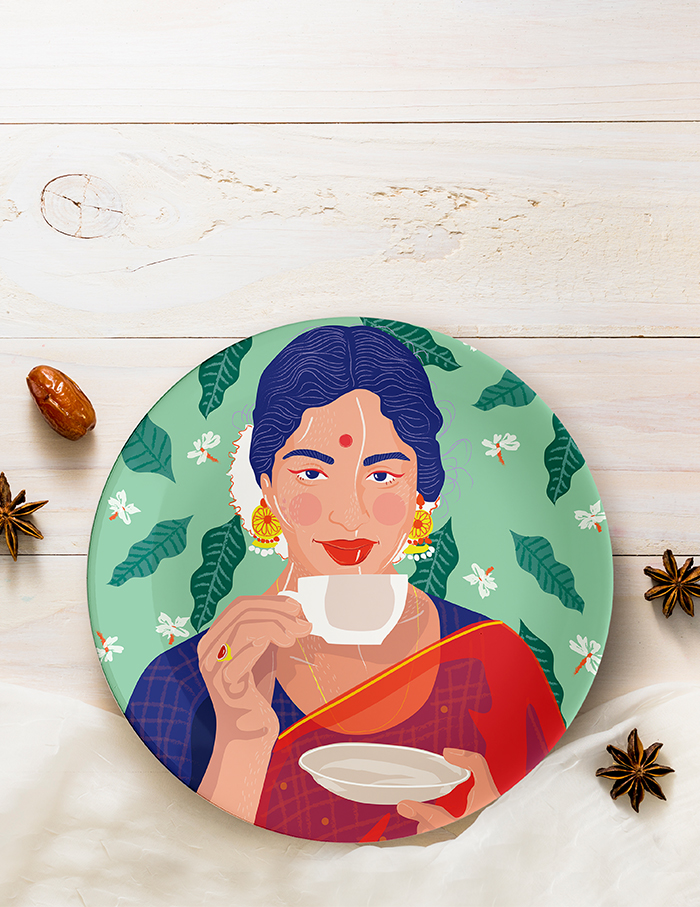 Hunger and The Plated Project
"Hunger is a symptom of bigger inequalities in our society. We need the larger population to move from empathy and actually engage with the cause. Hence, the idea of 'Buy a Plate, Fill a Plate' came up," says Chitresh Sinha as he explains the motive behind the brand. 
The brand addresses the problem of hunger in a way that it reaches everyone by the means of a food plate—its decorative plates and their new hand-painted series titled Past.Present.Future puts a spotlight on the rapidly disappearing art forms of India. The new collection features plates that celebrate the Gond art, DIY art canvases, Madhubani-art-inspired tea-time products, Kalighat – inspired décor plates, bright quirky functional coasters and much more. The outlook is to present the rich cultural heritage of India that you can either buy for yourself or for some you care—because in the end the collection is about addressing and caring about the issue of hunger.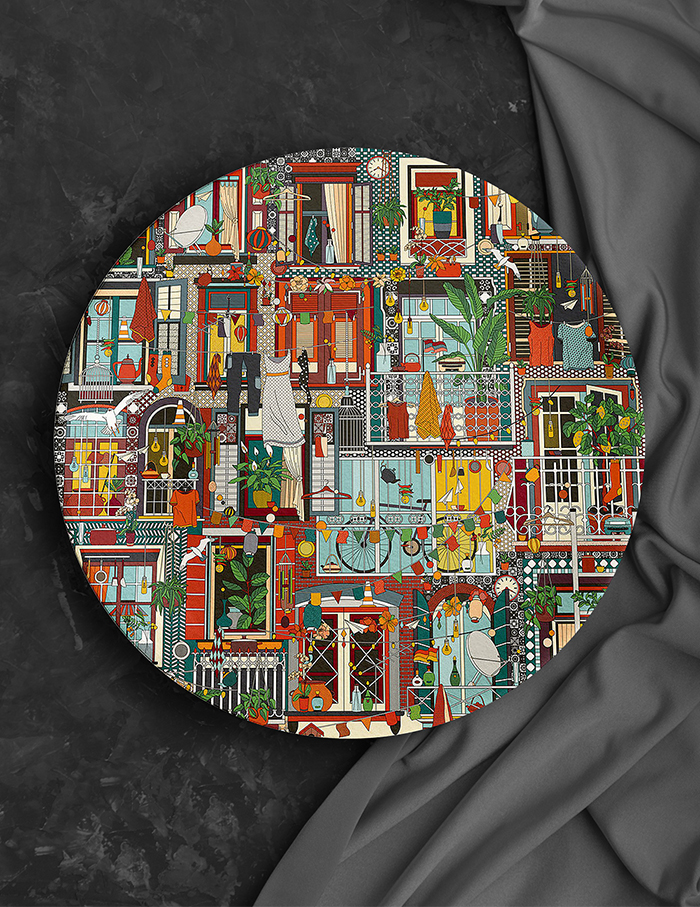 The answer is art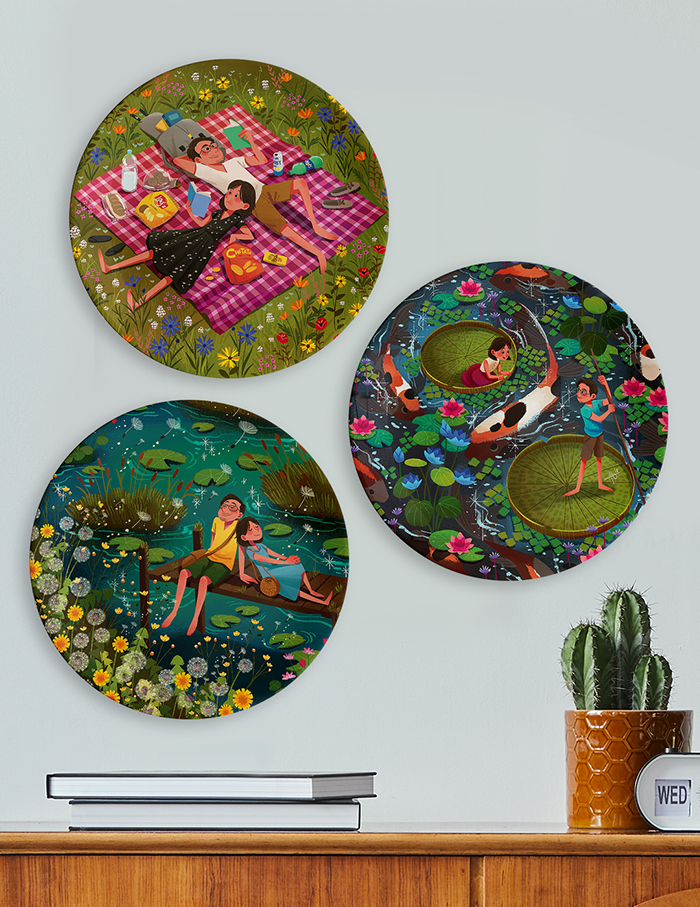 Designed with a touch of personalization to every object, the brand emphasises on using art as a medium of outreach. It offers a wide range of home accessories and offers bespoke interior styling solutions via a fusion of traditional crafts, contemporary aesthetics and modern functionality. While the ideologies and motives are noble, the quality and craftsmanship is paramount—all of their products are handcrafted by skilled craftsmen and narrates the story of a practice passed down over generations. The brand works closely with artists and comes up with a strong creative idea and a theme each time.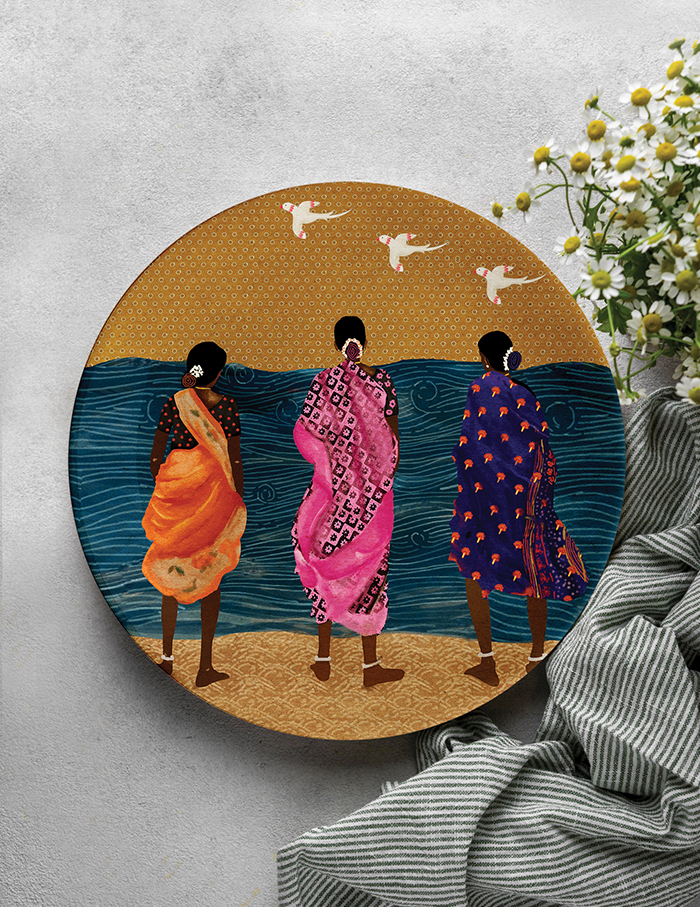 The last bite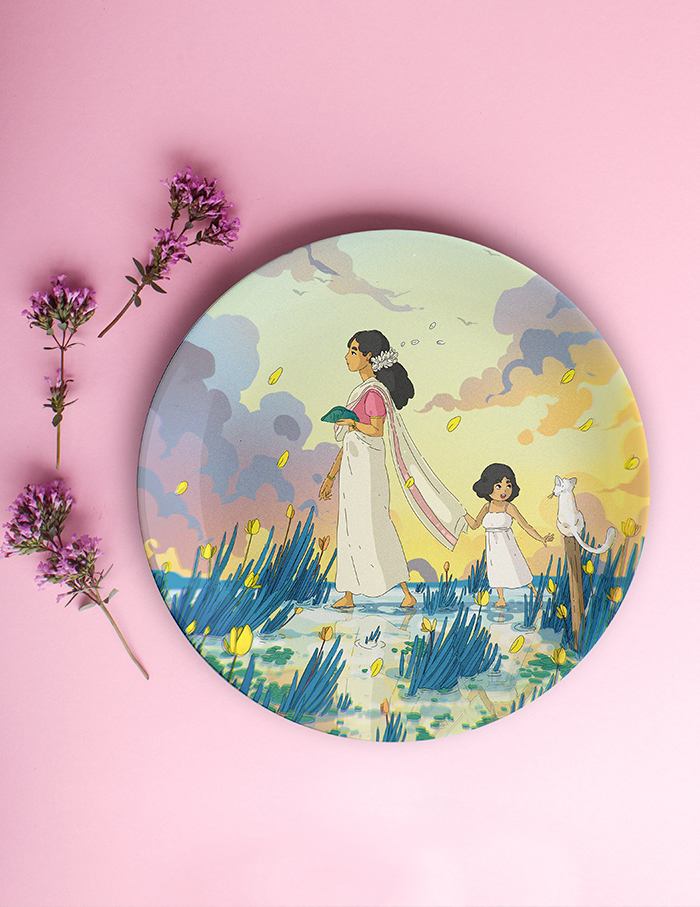 A brand with a mission; to raise awareness on social issues in a way that excites people through exclusive decor plates where the art has a message. Each of which will tell unique stories and spark conversations that change mindsets and help end hunger. It is amazing to see a simple idea turn into a mission that is making a real impact around the world. On top of that, it is guilt-free eating but in a different sense. In fact, eat all you want because each product's sale sponsors 10 meals for the hungry.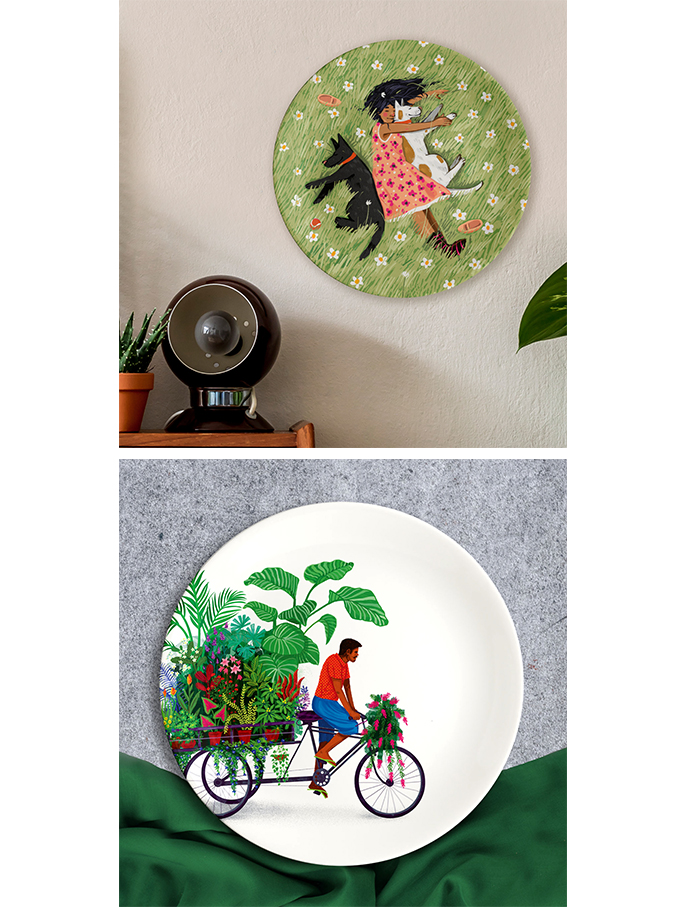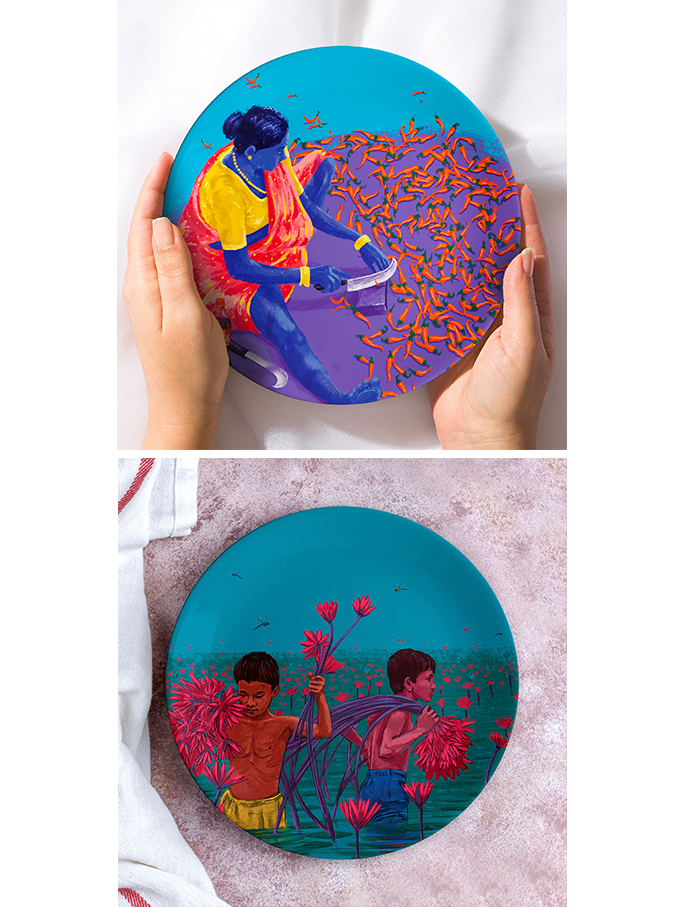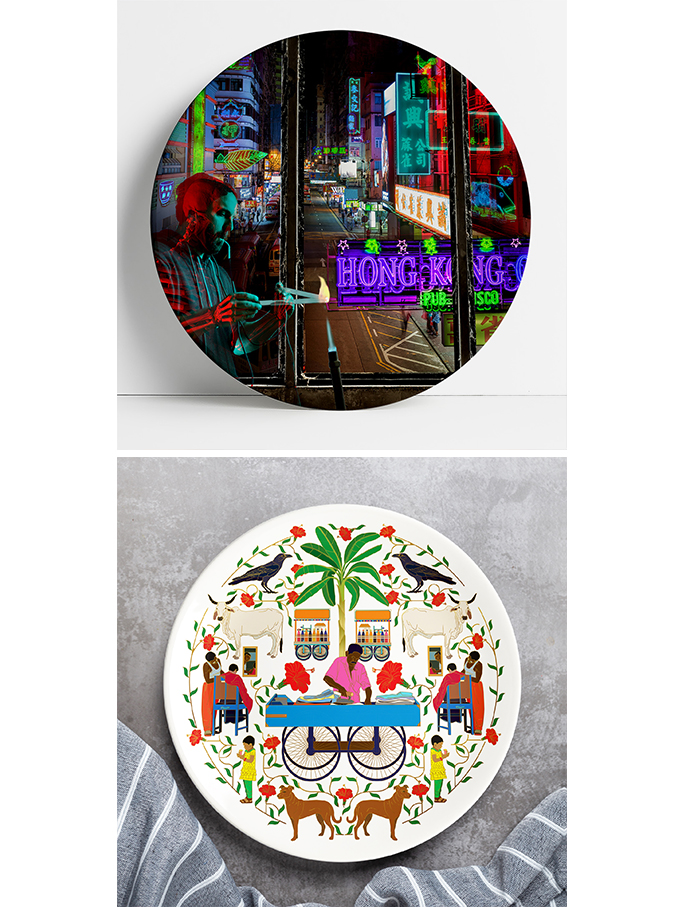 You may also like: Mont Blanc Ventures unite with Lagardère Group owned ELLE DÉCOR franchise and launch Elle Decor Home Collection, a premium multi-brand outlet in Gurugram