Design
A monochromatic colour palette is elevated by metallic accents and motifs at the Renu Oberoi Luxury Jewellery Store by Zaki Shaikh
NOV 17, 2022
| By Shriya Goyal
Leonardo da Vinci once said, "Simplicity is the ultimate sophistication." In this world of chaos, minimal and fluid spaces make way for statements in understated luxury. Though when designing a home for jewels, how does one embellish spaces that behold sparkles of diamonds and the gleam of gold? Crafted with care and precision, Renu Oberoi Luxury Jewellery Store designed by Zaki Shaikh, Principal Architect of Parthenon Architects, is all things gold and glimmer against a canvas of grey.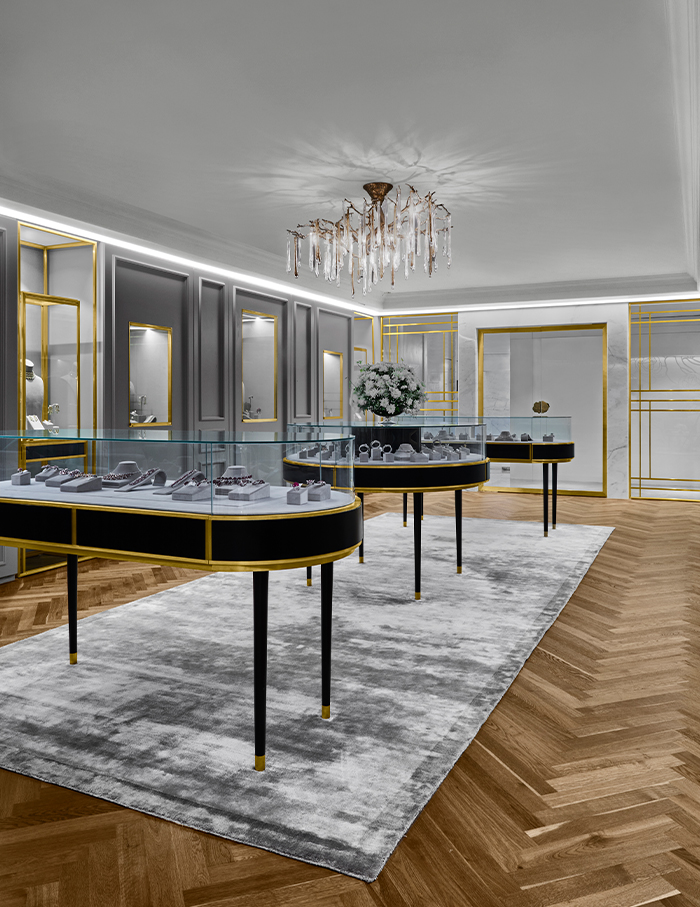 Located at Nariman Point, Mumbai, this store emanates modern elegance with a side of finesse. Captivating colours, alluring lighting and a selection of materials are cleverly utilised to command attention. The store features numerous elements—a Serip chandelier with glass icicles in the centre, illuminated and sleek cabinets housing the brand's jewellery and intricate rose motifs embodied in handles and wallpaper.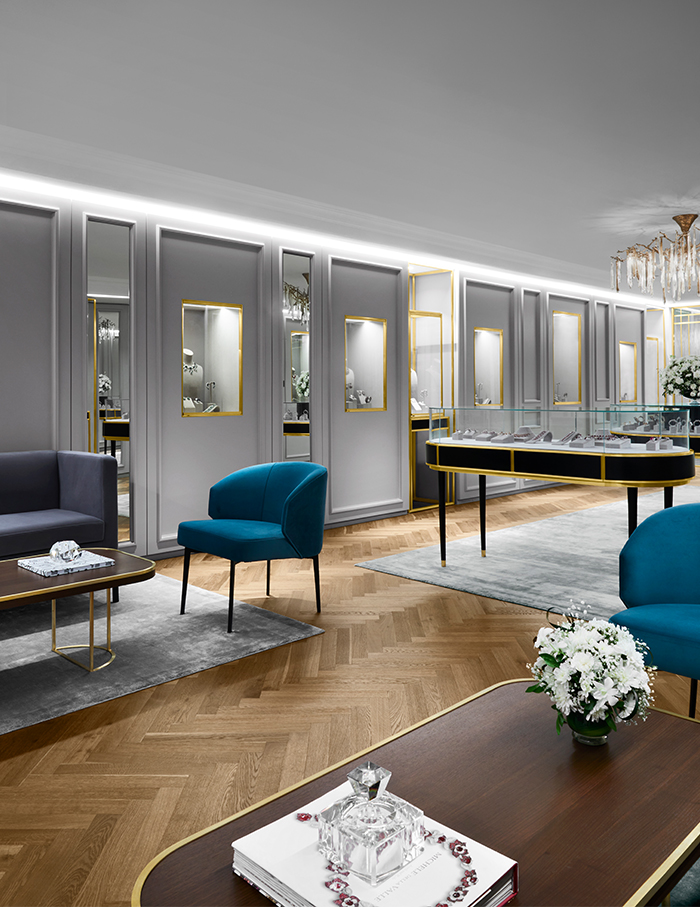 United by a constant visual language, each element exhibits a distinct identity. Warm brown, pastel grey and glinting gold accents furnish the space. A compact yet plush seating area at the back allows customers to sit and browse with ease. Articulated mouldings, slim grooves and unrevealed slit ducting ceiling design furnishes a seamless and suave appeal.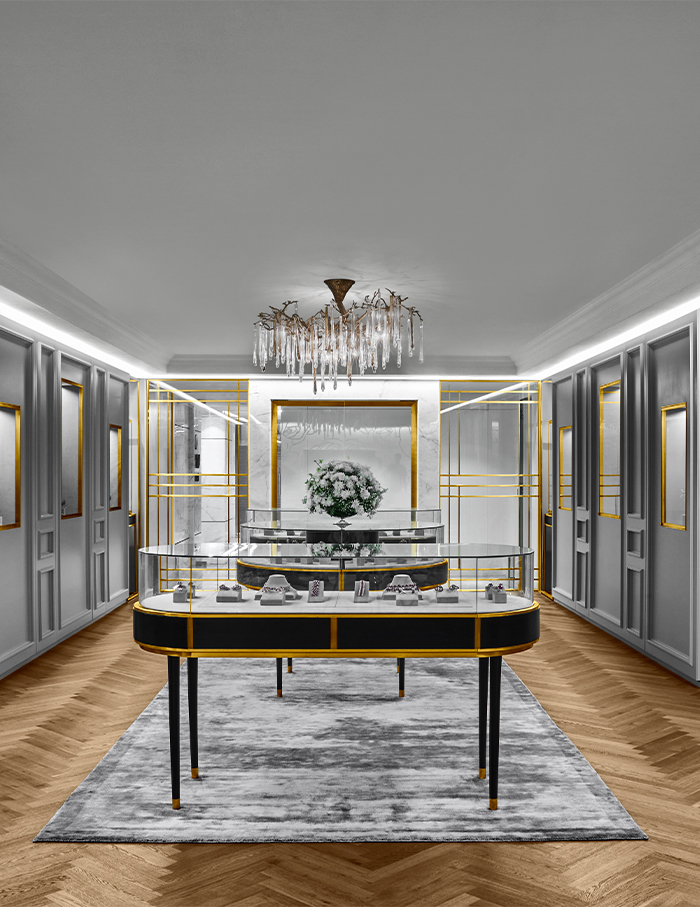 Engineered wooden planks set in a herringbone pattern brought together with grey wall panels outline the mood. Tall, central and window glass display units with metal details pave the way to highlight the intricately designed jewellery.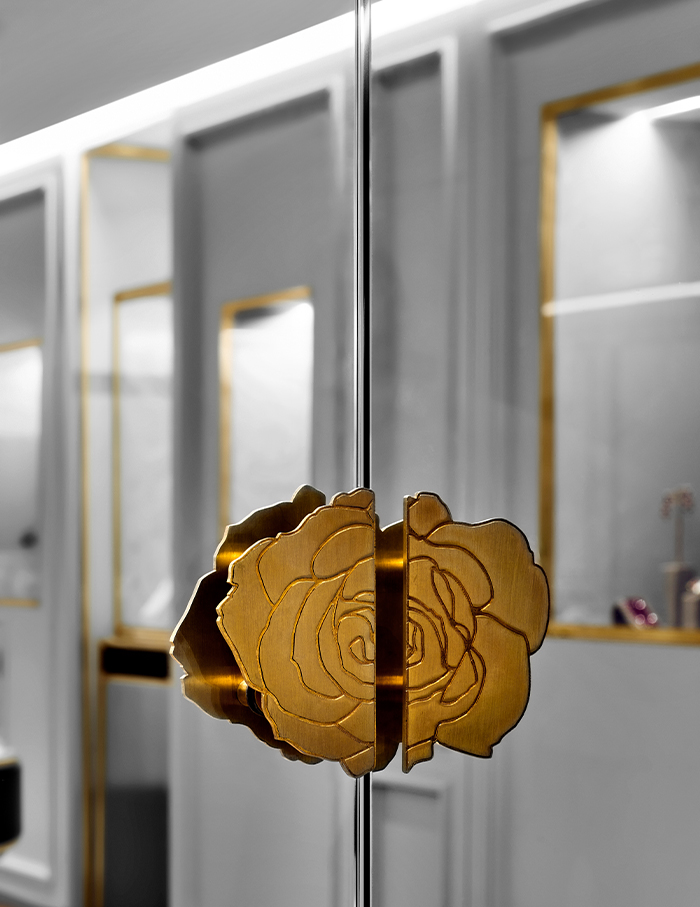 Creating a romantic haven for the Renu Oberoi Luxury Jewellery Store's pieces, this geometric simplicity explores the relationship between luxury and experiential design.
Click here to discover more about the Renu Oberoi Luxury Jewellery Store by Zaki Shaikh, featured in the October-November 2022 ELLE DECOR India issue!