Homes
A minimalistic home of memories is this Bengaluru cove by Tall Storeys Collaborative, designed twice!
NOV 2, 2023
| By Aparna Kher
"A house so nice, we designed it twice," reveals the Tall Storeys Collaborative team, indicating the crafting of Verandah House. Initially designed in 2010 as a weekend home on the outskirts of Bengaluru, Apoorva and Kiran Nayak were invited to reimagine this house over a decade later and turn it into a permanent abode.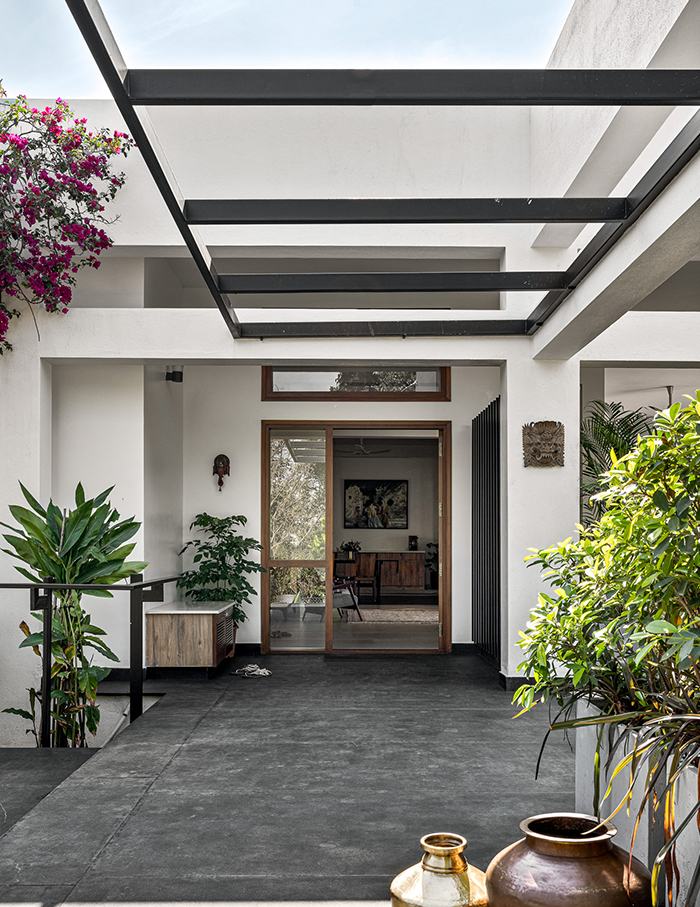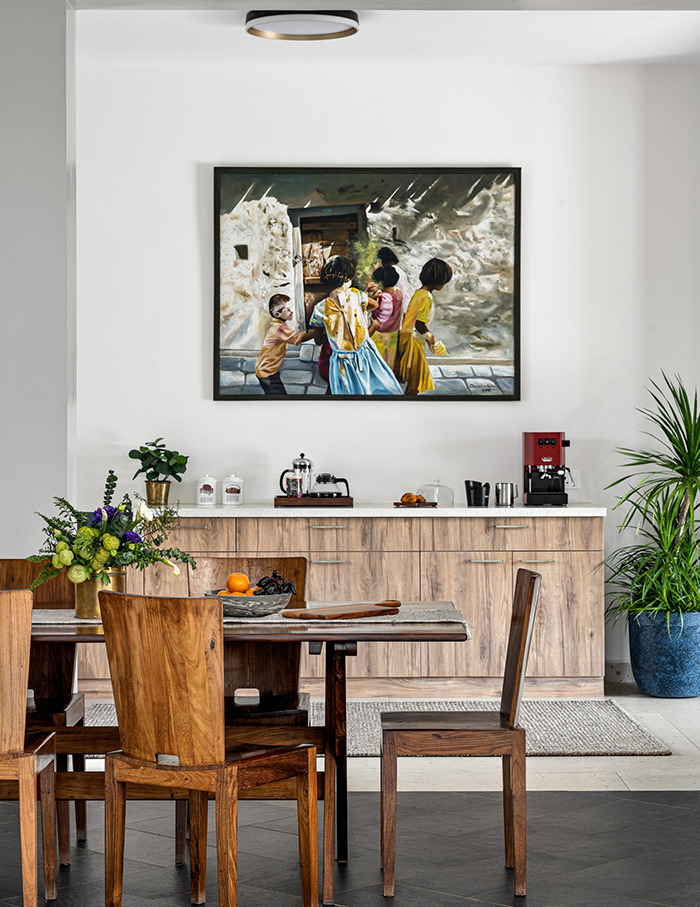 The process involved restructuring and renovating the home while keeping its original essence intact. The team focused on the evolution of the house while preserving its soul. A skylit kitchen and a couple of ensuite bedrooms were added to the layout, turning it into a 6000-square-foot home. Designed for a retired couple, the main idea was to imagine a single-storey house, establishing the longevity and accessibility of the design. The design also takes into account various hobby spaces for brewing homemade beer, sewing, studying and yoga.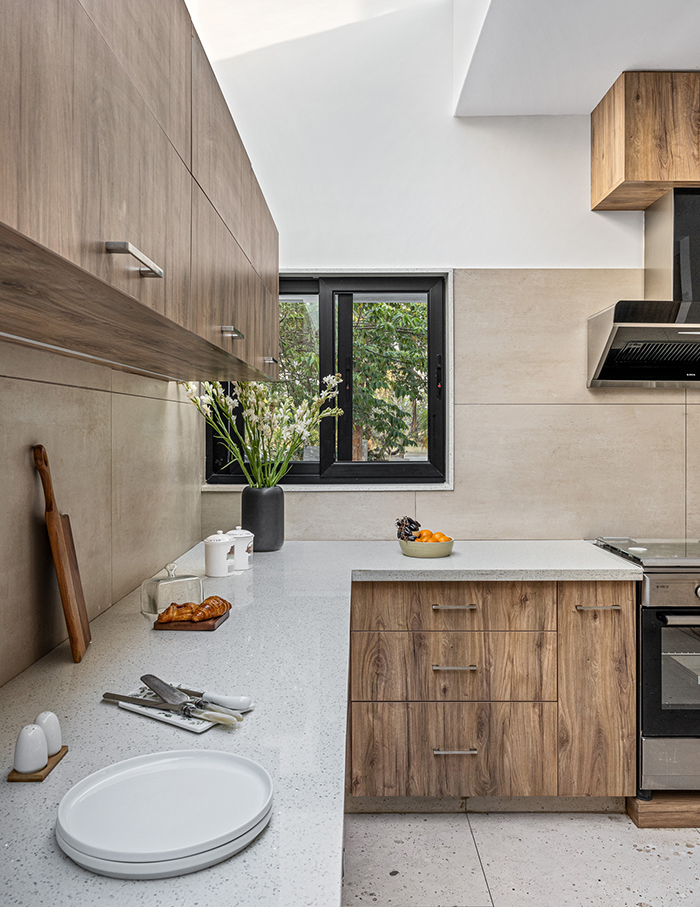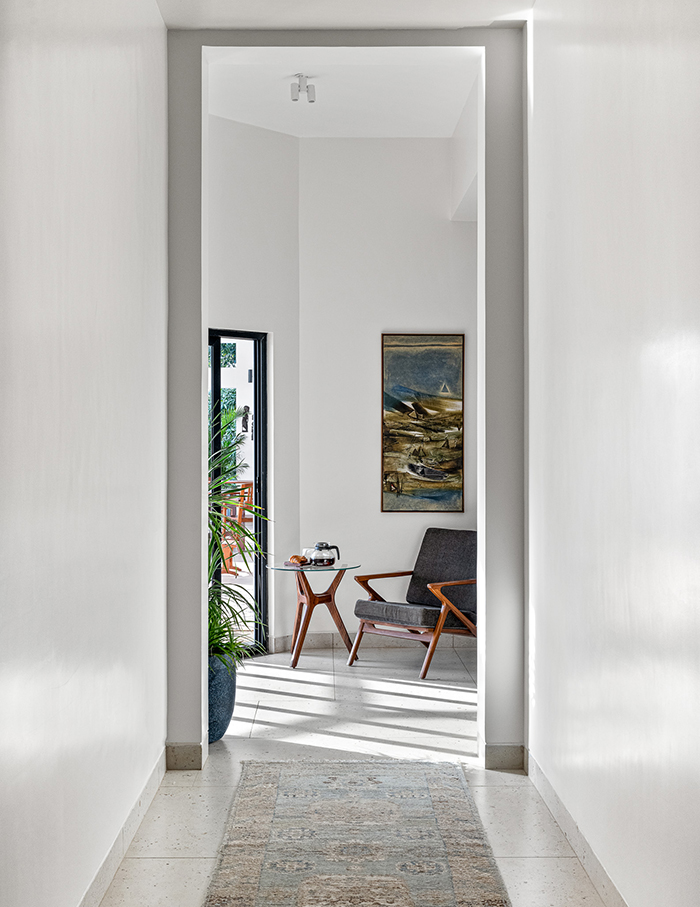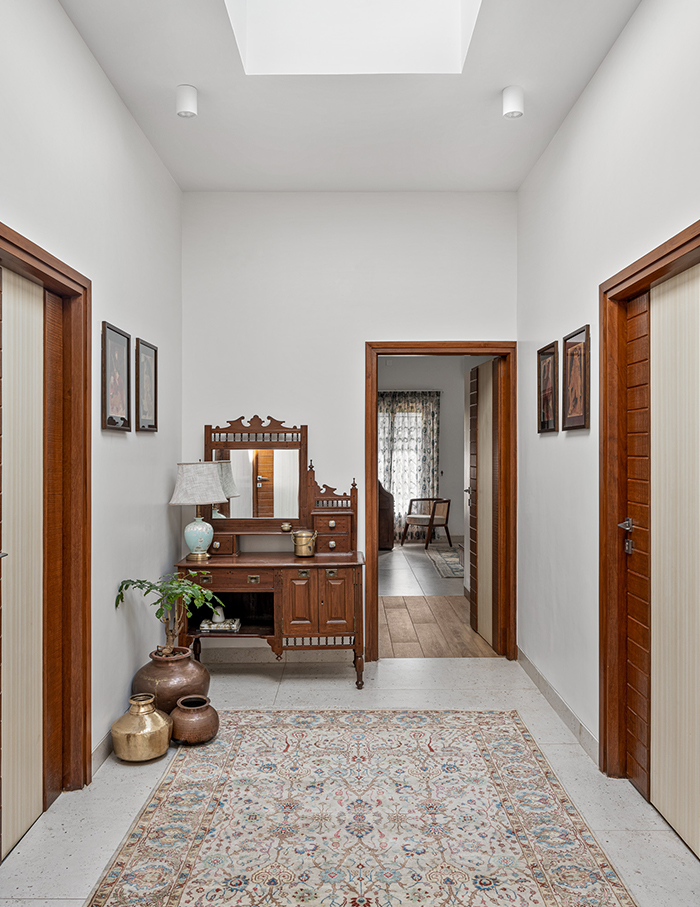 Perched atop a hill, the house slowly comes into view as one approaches it. Equivalent to a handshake, a wall extends into the landscaped front yard and leads into the main house. An extensive verandah, the key element of this residence, wraps around the southern and western facades of the house. Inside, the living room congruously flows into the dining area. The extended verandah renders this space a soft, diffused glow, adding warmth and life to it. The cosy living space interacts with the outdoors through multiple openings into the verandah that merges with the garden beyond. Acting as the transitory element, the verandah plays a crucial role in the conversations that take place between the house and its surroundings. It also serves as a climate-responsive element, keeping the harsh sun and downpours at bay.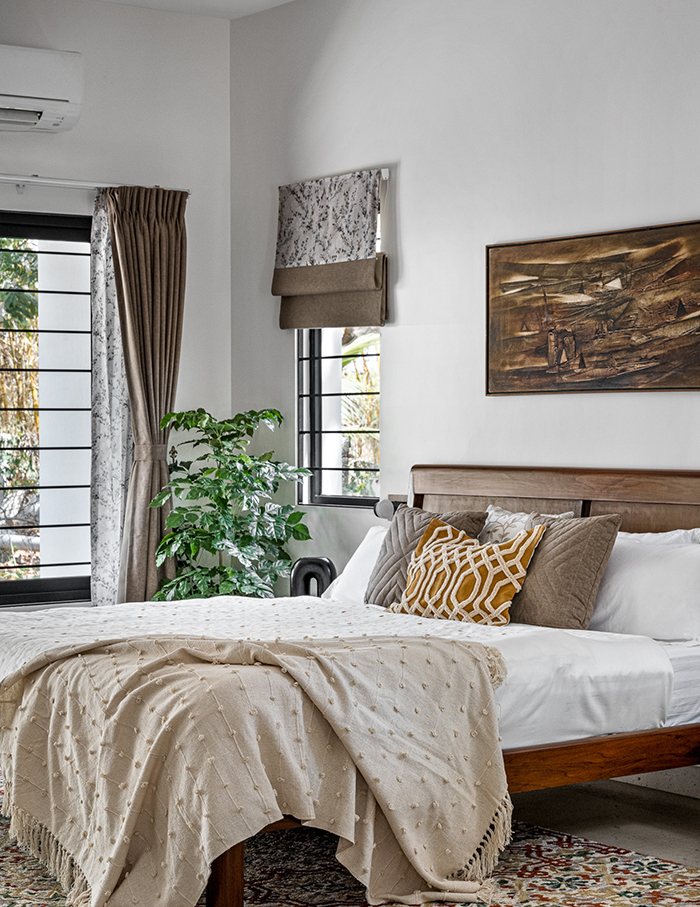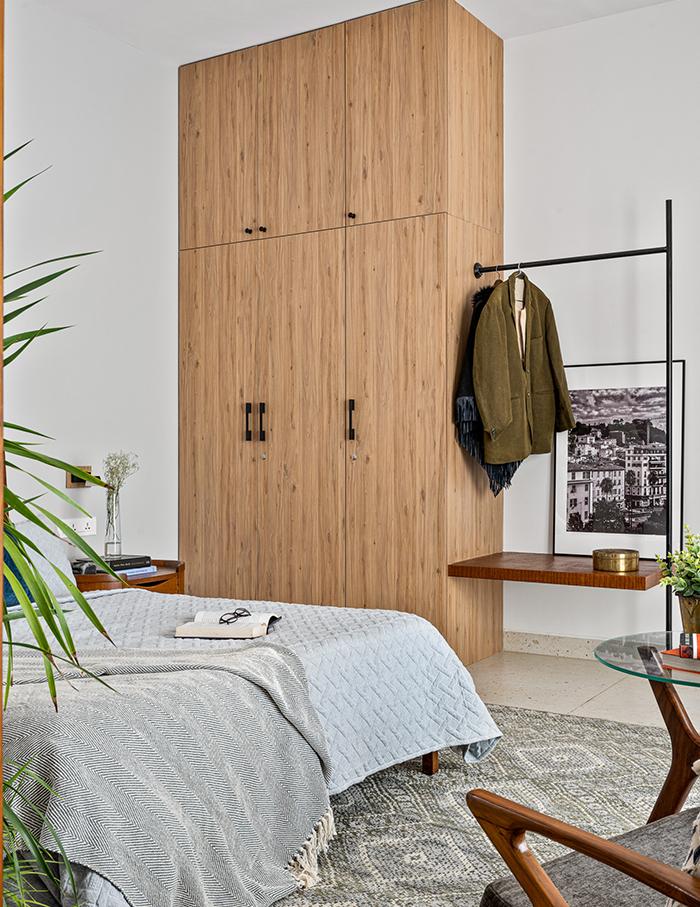 The spartan architecture of this house focuses on creating a canvas for everyday routines and moments one can experience. The interiors showcase numerous heirloom furniture pieces that the clients collected over several decades. The larger-than-life openings, minimalist details and open spaces shed the spotlight on the spatial and experiential qualities of this space, turning this house into a haven. The private areas are separated from the capacious, contiguous living area. An immense skylight illuminates the entry to the private rooms. All three bedrooms point in different directions, ensuring privacy and taking in distinct magnificent views of the outdoors.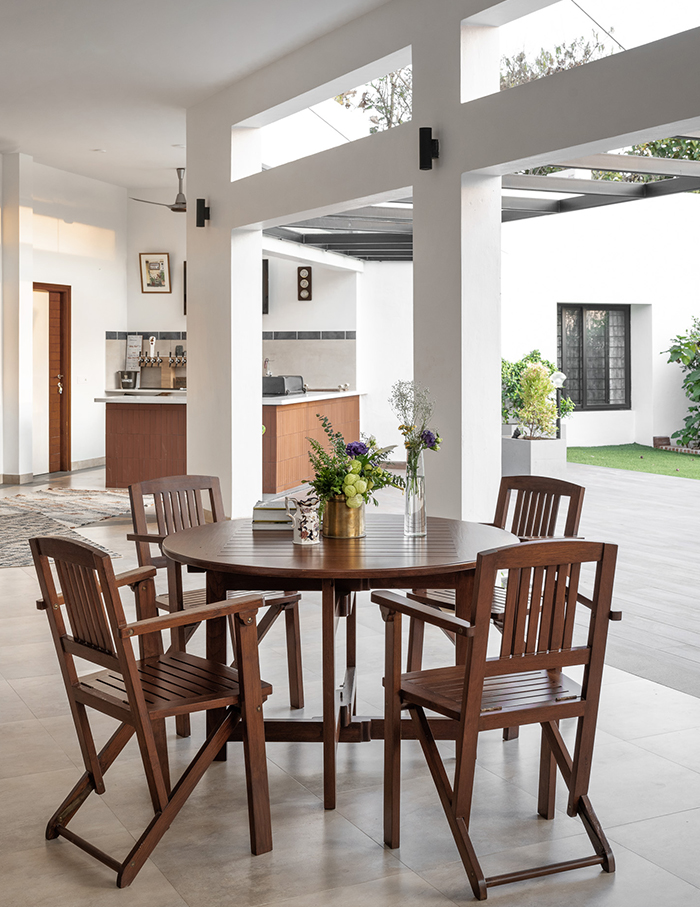 The Verandah House eschews the idea of a luxury home for a better-suited identity of timeless elegance. It's where minimalism meets nature through heritage-focused interiors that create the foreground for memory and reflection. The Verandah House emphasises the connection between the indoors and outdoors and thoughtfully interweaves the two.  
You may also like: This Bangalore villa by Adhwa- architecture.interiors is an arcadian getaway into a rustic minimal world