Homes
A design odyssey fuelled with artistry and tropical allure crafted by Yatin Patel in Mumbai
OCT 19, 2023
| By Maheshwari Vickyraj
 In the vibrant tapestry of South Bombay's design heritage, where the allure of traditional wood and the inexorable march of concrete descendants wrestle, arises a charming abode for an architect-artist couple. Their tropical ambiance sets the stage for an enchanting tale of design-focused love affairs, where the romance of Art Deco intertwines harmoniously with opulent comfort. "We paid homage to the roots—a tribute to the revival of the authentic that is seamlessly woven with threads of contemporary artistry and material richness," reflects architect Yatin Patel.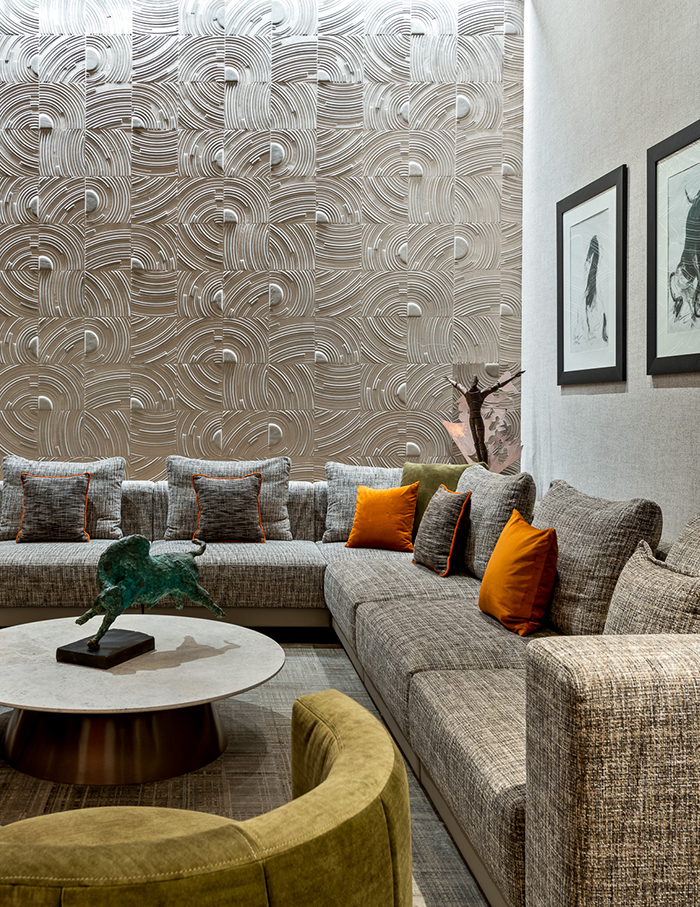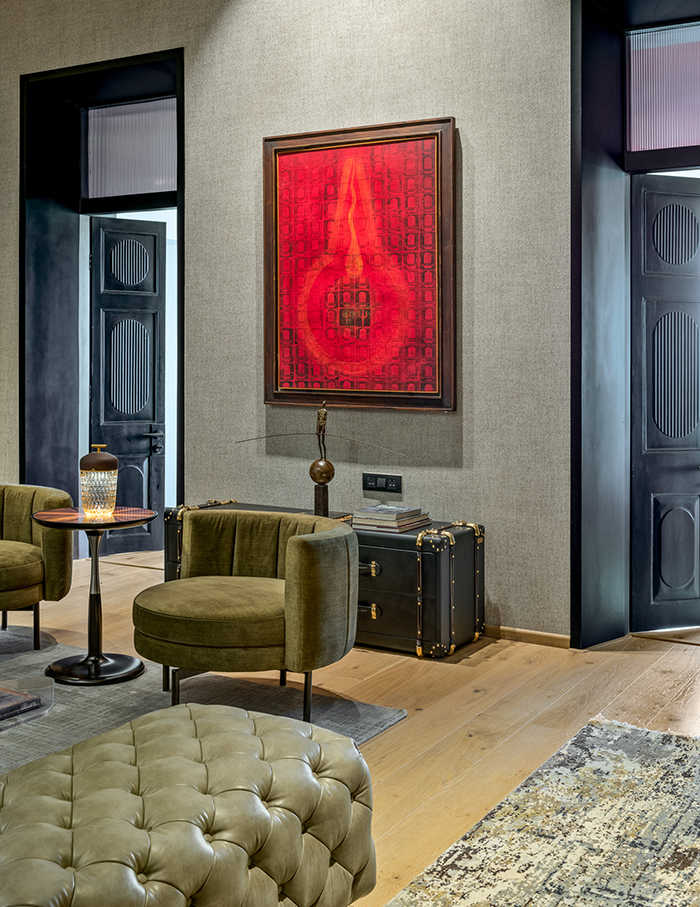 Exploring Every Nook and Cranny…
Standing as a testament to the art of revitalization, it boldly eschews the urge to mimic bygone styles.
Stepping into the residence, transparency reigns supreme among its intimate micro-spaces, each distinguished by a careful curation of minimalistic furnishings, personally selected artworks, and cherished biophilic elements sourced from the family's tropical retreat in Alibaug. This harmonious blend transforms the vintage canvas of the existing floor plan into something distinct and captivating.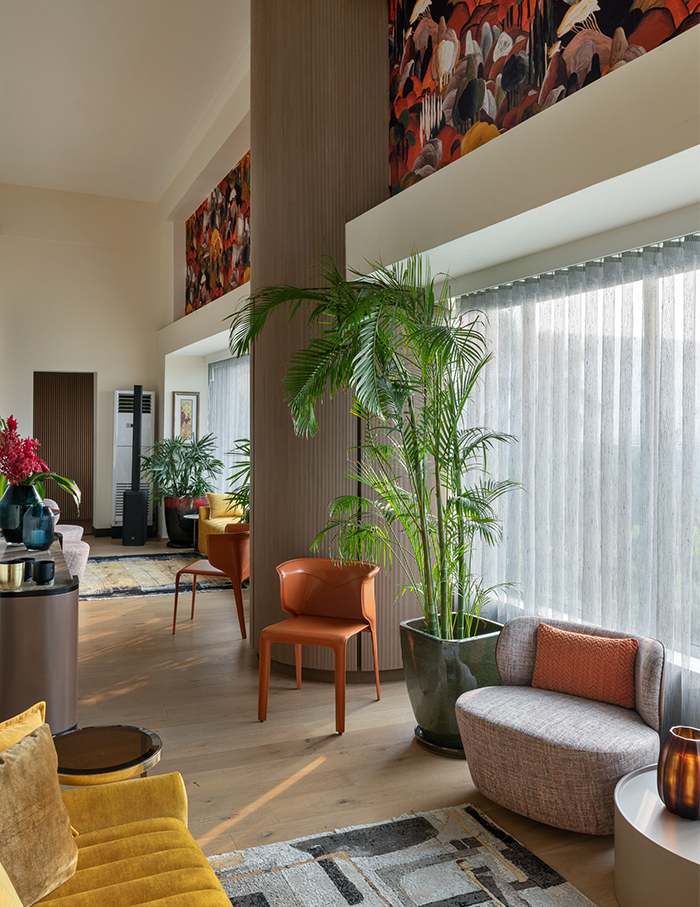 An amalgamation of bold accents, understated hues, and patterns inspired by the past, this living space emerges as a wonderfully unconventional masterpiece.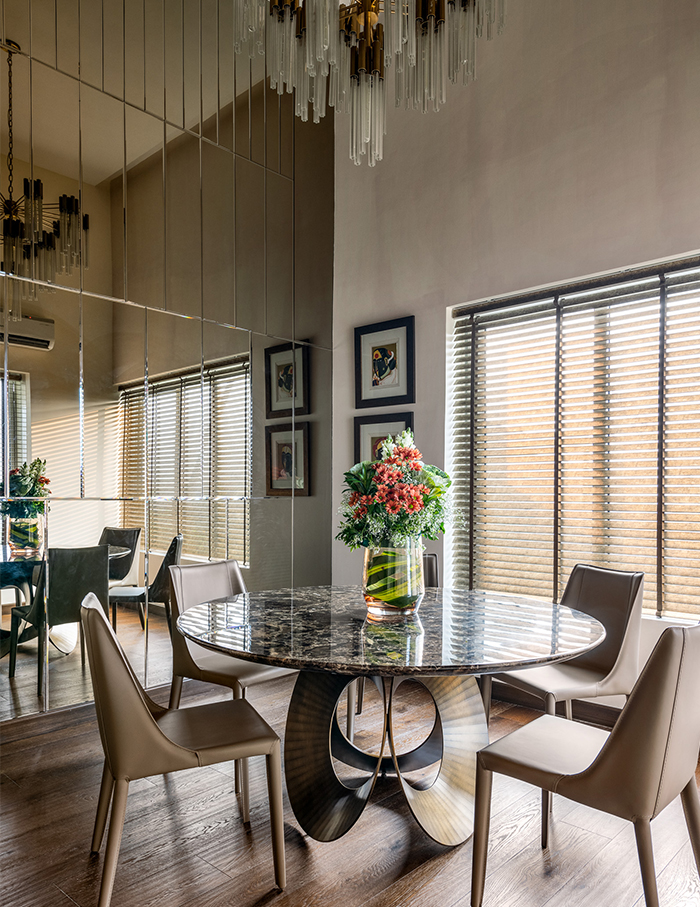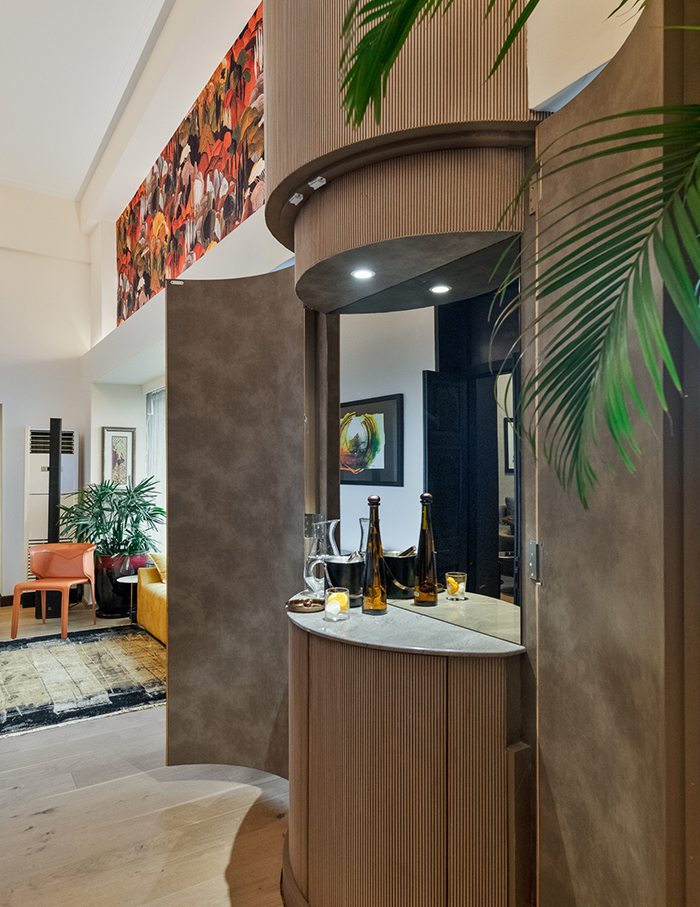 Voyage Through Tropics
A grandiose spatial experience unfolds—a harmonious blend of nature and urbanity, cocooned within the heart of the city.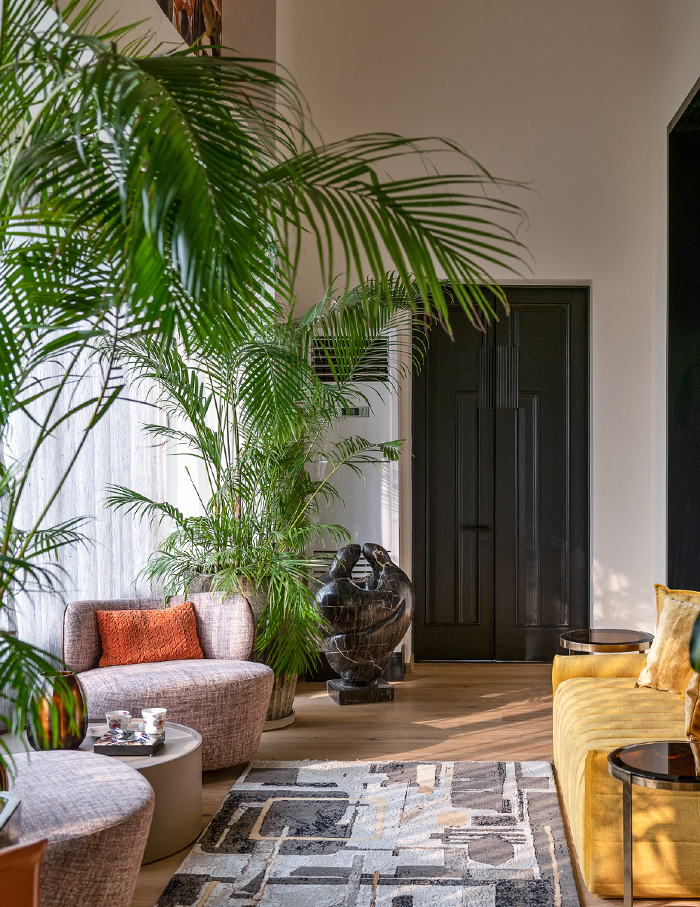 Sticking to the theme of transparency and presenting an elongated expanse akin to an indoor veranda—a connecting corridor is thoughtfully crafted to seamlessly whisk a fragment of the family tranquil Alibaug residence into this urban milieu.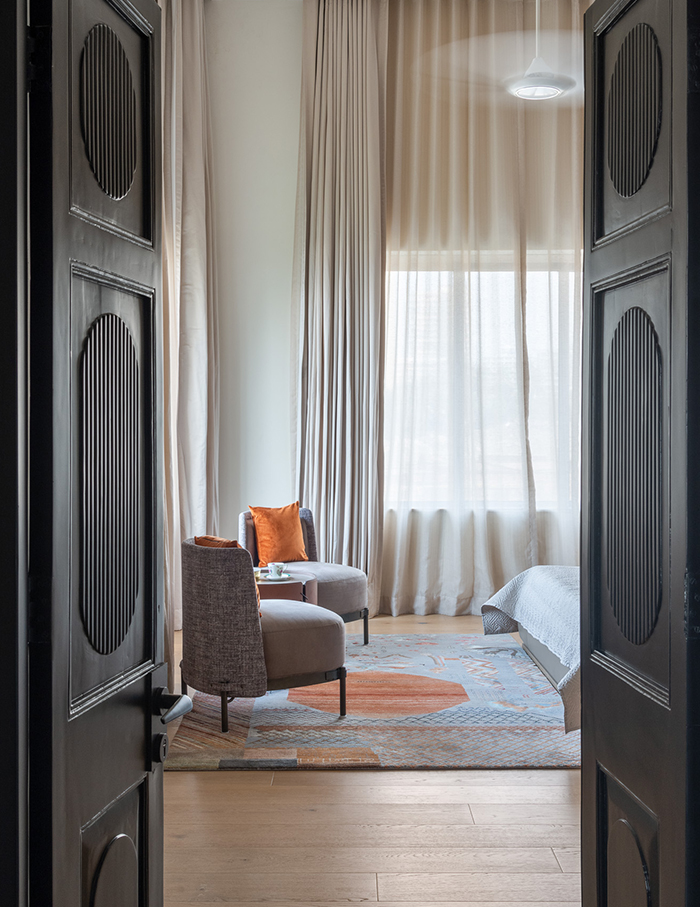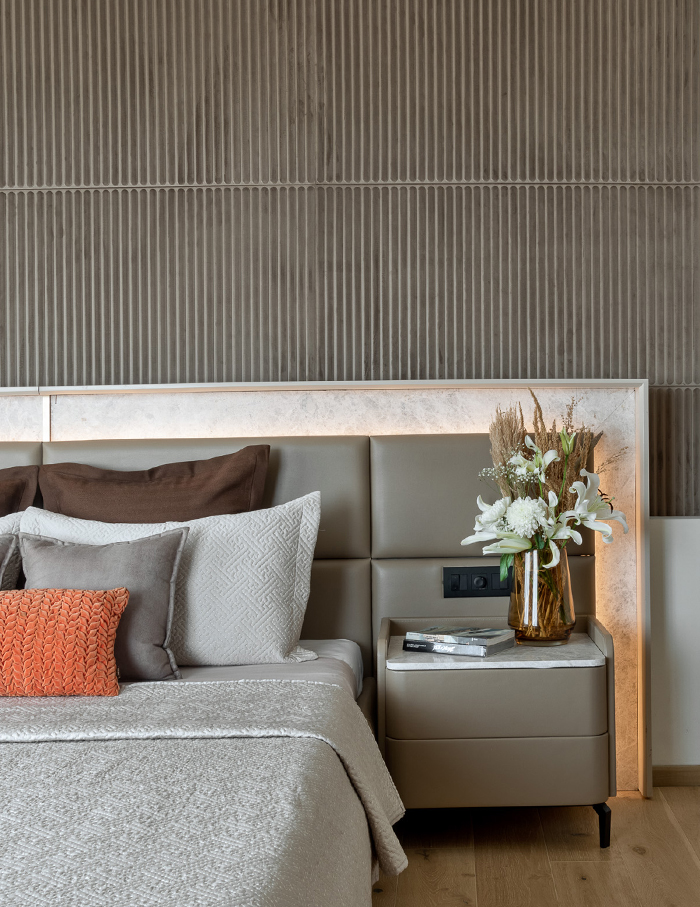 In this captivating space, the essence of rustic outdoor living intertwines with subtle reflections of the homeowners' distinct personalities, expressed through a colour palette, striking furnishings, curated art and artefacts, bespoke bar setups, meticulously devised lighting, and a choreography of natural light dancing amidst lush greenery.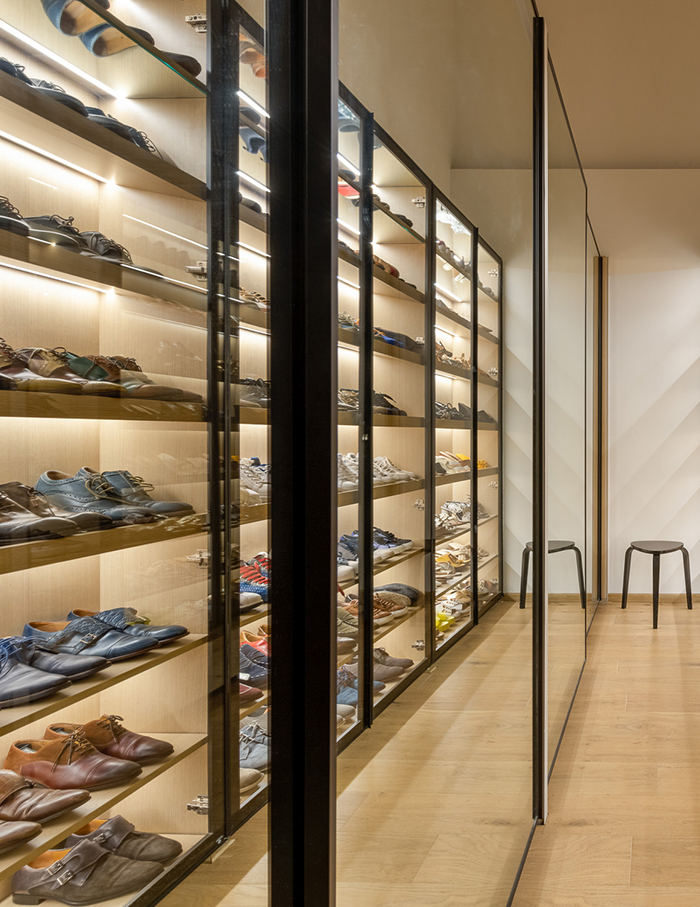 A Cliffnote Thought
 Born from the creative fervour of a design-oriented family with a deep appreciation for contemporary global living, this South Bombay home has been meticulously crafted to authentically fulfil its purpose.
You may also like: Episodes of sea and psyche play a visual rhythm inside a Mumbai cove imagined by Atelier Varun Goyal