People
Spanish architect Patricia Urquiola invites us into her casa-bottega in Milan
JAN 12, 2021
| By Sakshi Rai
One of the most experimental and acclaimed designers of this decade, Patricia Urquiola credits her creative zeal and success to her love of exploring new materials, crafts and techniques. The Spaniard studied architecture and design first in Madrid and then under the mentorship of maestro Achille Castiglioni at Politecnico di Milano, Italy.
In 2001, she launched her namesake multidisciplinary studio for industrial product design, architecture, art direction and strategy consulting with her husband Alberto Zontone. Urquiola stays inspired by her roots, nature, art, literature and travels—references and interpretations of which can be seen in her work.
A patron of research and innovation, the creative director of Italian luxury furniture and interior design studio Cassina loves to push boundaries and reimagine classic styles.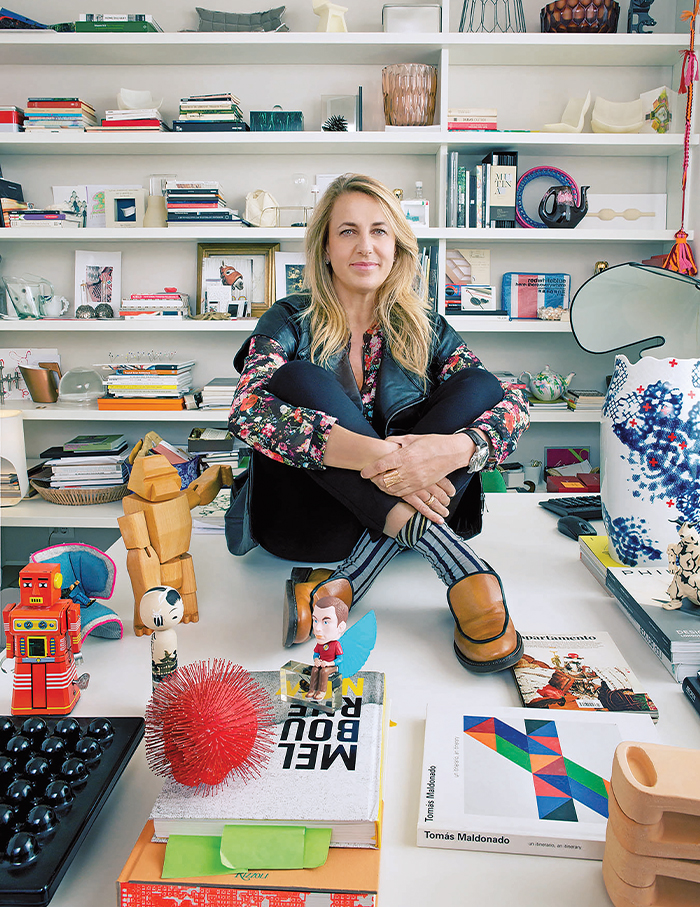 Most recently, she's made a conscious shift to avoid waste in production by crafting pieces using upcycled materials. The Nuances rug for GAN, which won an EDIDA 2020 for Floor Covering, is made using discarded felt. Plus, the recycled upholstery options for Cappellini's Lud'o lounge chair are a testament to her sustainable design approach.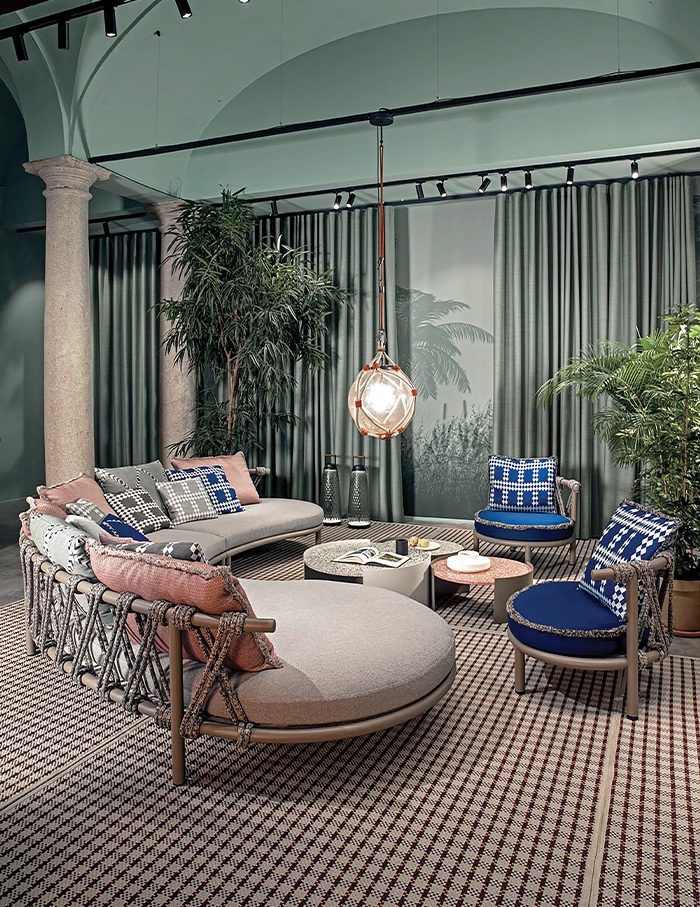 Patricia Urquiola, who has research and design on her mind around the clock, shares insights from her bustling schedule, where no two days are alike
6:30AM I wake up early to organise and plan my day, kickstarting my morning by reading the news on my iPad while enjoying a refreshing cup of coffee. After a breakfast of fruits and cereals with my family, I start looking at my appointments. I check messages and begin research for ongoing projects before gathering books and materials at home to take to the studio. I live in a casa-bottega, which is located close to Porta Venezia near Milan's central station, and my home and workplace are only one floor apart. Commuting, therefore, barely takes a minute! I have always wanted and treasured this proximity, as it allows me to balance my private and professional life.
1PM I break for lunch with my husband and youngest daughter. This usually comprises rice or pasta, along with a little salad and a portion of vegetables. I also visit clients occasionally to work on prototypes. I lose track of time once work begins and sometimes continue to research for inspiration well past dusk.
8PM Nature fills me with energy and I love swimming in the summer or skiing in winters. On weekdays, I'm content indoors, practising yoga and exercising on the treadmill or gym bike. But, during the weekends, I make time for walks as well.
9PM This is when my entire family unites for dinner, including my eldest daughter during her visits. We often start with soups, followed by a serving of fish or meat. I like to mix Italian, Spanish and Asian cuisines. I'm an avid reader and I love watching movies as well, so I can be found indulging in either of the two or catching up with relatives for a while before I tuck into bed.
Read our 20th anniversary special issue—on stands now! Click here to subscribe