Homes
A lovesong to a tribal heritage: Designer Shivani Dogra creates this retreat in Sohra in Meghalaya inspired by local craftsmanship and traditions
JAN 5, 2022
| By Cosmo Samuel Brockway
Sohra, or Cherrapunji, hidden in the ancient hills of Meghalaya is a place of stories and legends. The ancestral land of the Khasis and serenaded by thundering waterfalls, the region enfolds its inhabitants in mist-shrouded secrets and folk tales.
Sai Hun Lang's own heritage is entwined with this tranquil corner of north-east India and when she was gifted a 69 acre plot by the tribal council—of which her family is prominently linked, she dreamt of building a home on it.
Lang and her husband Atanu Rakshit, a professor of economics, live mainly abroad but spend time in Sohra twice a year where they are surrounded by family and friends. With a desire to incorporate as many traditional Khasi elements as possible, the couple engaged Delhi-based interior designer Shivani Dogra who they felt understood the rhythm and qualities of the region in a rare way.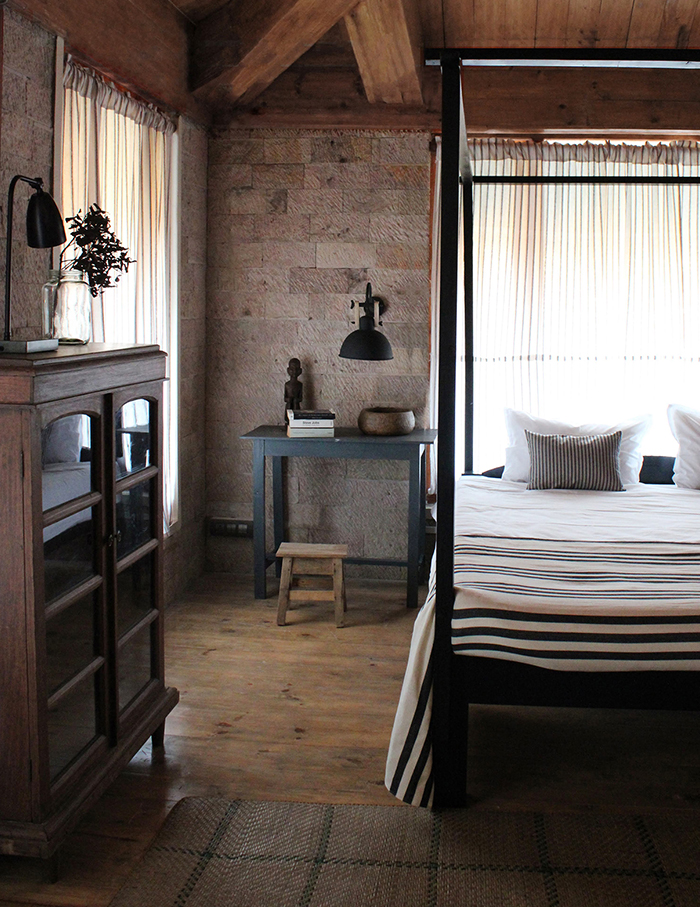 Traditional Khasi houses are fashioned from Sohra stone, bamboo, thatch and mud. Usually raised on a plinth, they are rectangular with a roof reminiscent of an inverted boat. The houses are comparatively small, with a kitchen, living space and one or two sleeping rooms. A few large houses
have five partitions, one behind the other.
There are only a few traditional Khasi houses in Sohra today and Dogra was inspired by the brief to reinterpret the time-honoured style for a modern lifestyle.