Design
A chic range of fabrics with a strong contemporary aesthetic envelop After Hours by Atmosphere and Pollack Associates
NOV 17, 2022
| By Kashish Kaushal
Ideas don't happen in isolation. You must embrace the opportunities to broadcast and refine your ideas through the energy of those around you. From fabrics to food, everything requires a new idea to sustain the changes taking place. So, when two design powerhouses—Atmosphere and Pollack Associates unveiled a textile collection together for the first time in India, the 'idea' was to craft a contemporary yet opulent range that has the air of a stylish night out, even while you're staying in. Titled After Hours, the range of fabrics got their dream debut at the hands of reD Architects helmed by Maithili Raut, Ekta and Rajiv Parekh and Vinita Chaitanya who exhibited two unique textile installations in Mumbai and Bengaluru, respectively. An idea is just an idea until it's developed into a practical product. After Hours is the fruition of that idea which was nurtured with passion and through continued effort, converted into a beautiful tactile reality. 
What sets this collection apart is that it's engineered keeping in mind an exclusive colour palette that appeals to the Indian audience.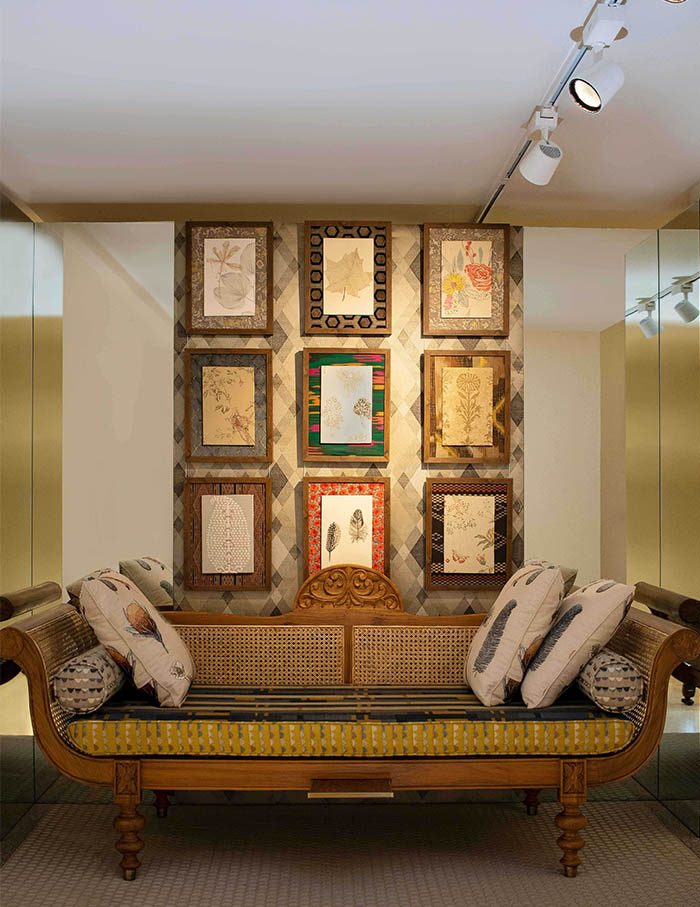 With plush textures, intricate embroideries, complex hues and elegant patterns, these fabrics are designed for those who enjoy a refined design sensibility. reD Architects presented the After Hours collection in the form of a bold sculptural installation titled the Totem turns at their stunning studio space. Blurring out other materiality in the space, they celebrated the fabric as a membrane.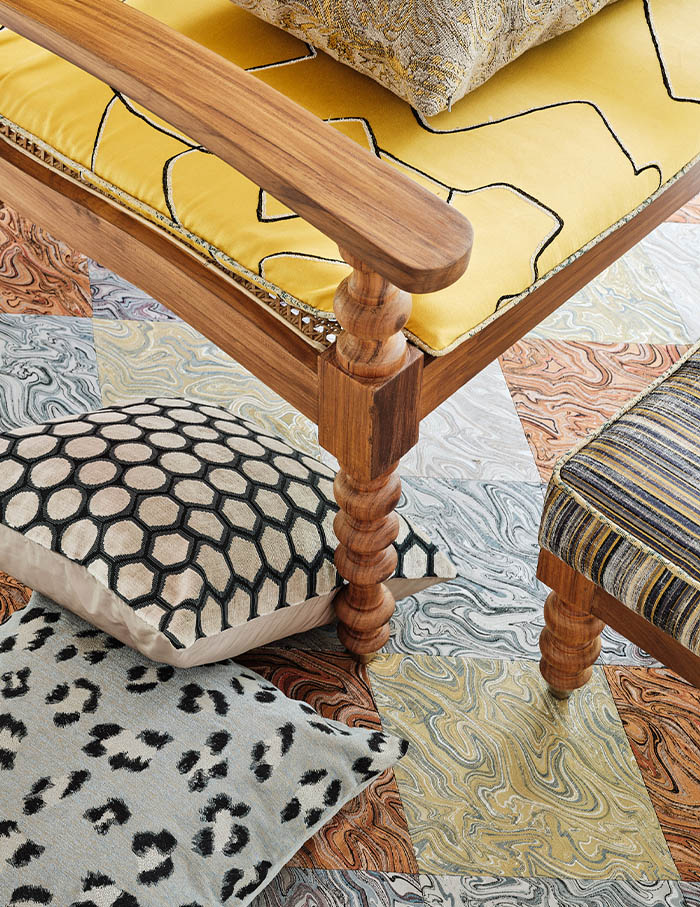 "We took the idea of upholstery fabric meant to cover sofas and chair seats in homes and offices and exploded the scale, using the fabric like skin," they share.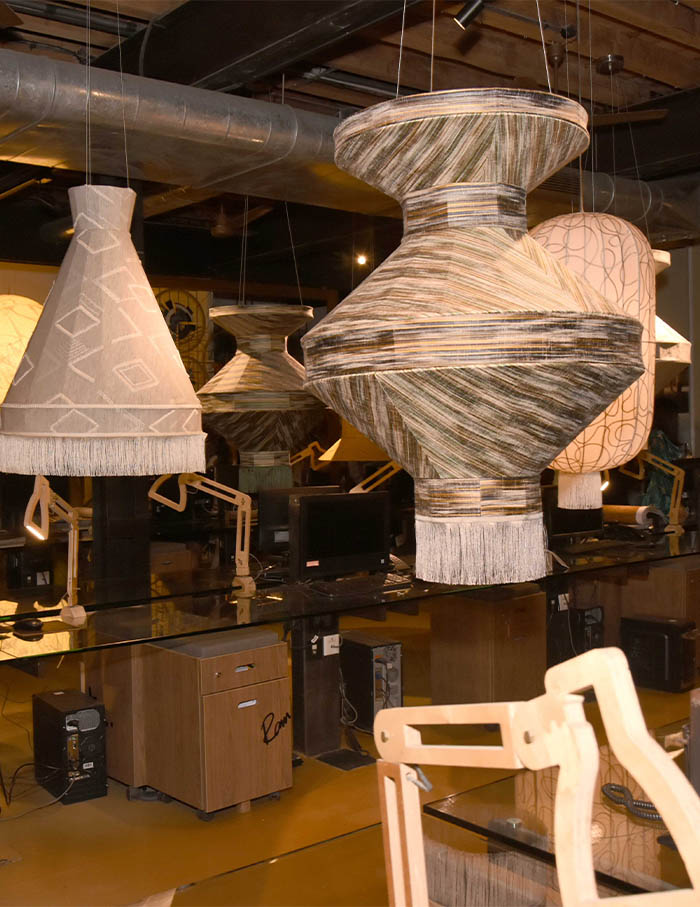 Offering another out-of-the-box experience in Bengaluru at the Atmosphere store, refurbished by Vinita Chaitanya, two new collections acknowledging the patterns, textures and colours of the After Hours collection integrated with her signature SlowLife philosophy were unveiled.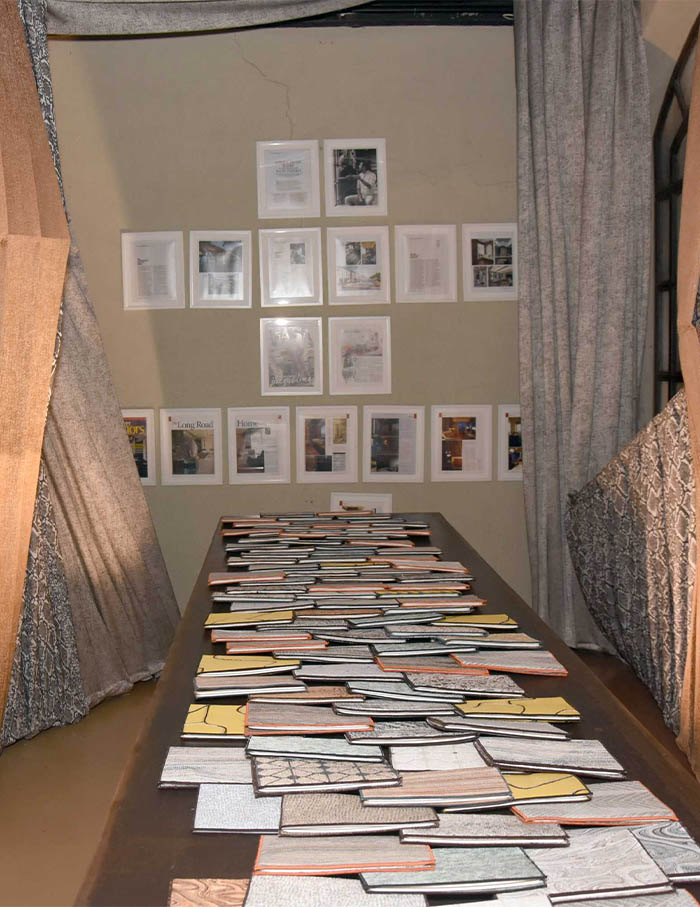 The plantation furniture has been reimagined to a more graceful avatar. She reimagined a deconstructed lounge chair and upholstered it with the Atmosphere range in the quintessential play of layers that is characteristic of her style.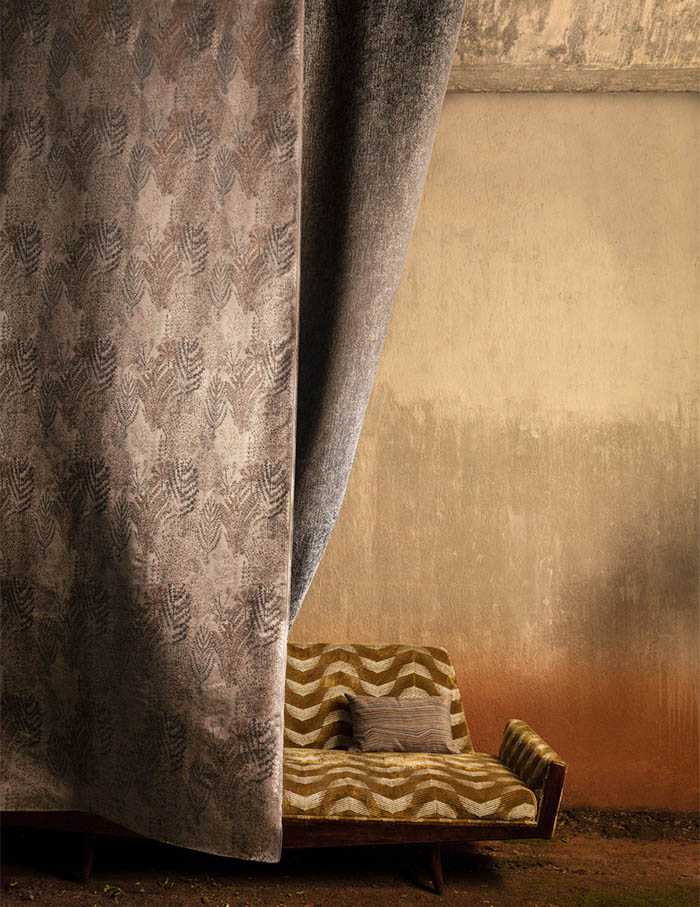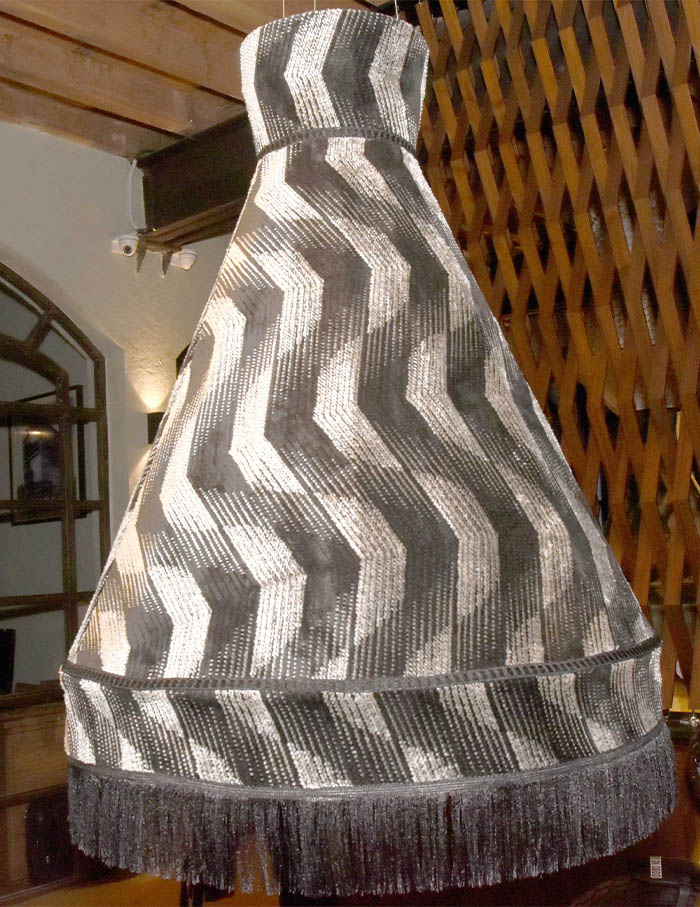 This collaboration brings together the refined textile expertise of Atmosphere and the unique design vision of Pollack, in well priced fabrics manufactured within the country.
Click here to discover more about After Hours by Atmosphere & Pollack Associates, featured in the October-November 2022 ELLE DECOR India issue!