Design
8 offices that make going back to work an exciting experience
FEB 6, 2021
| By Urvika Barua
As our life gradually falls back into place with the new normal, here are a few offices across the country that make returning to work an exciting possibility for their captivating aesthetics!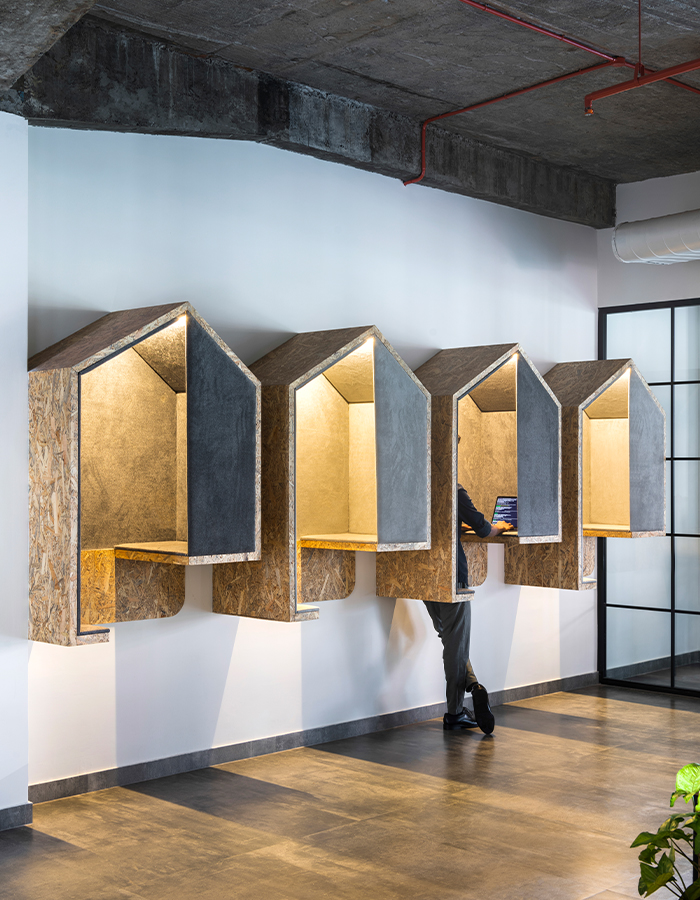 This 2,400 sq ft space in Kozhikode separates itself from its tediousness commercial environment with the help of assorted indoor plants, which lends freshness and vivacity. Designers Nahal Ahamed and Anas Mohammed of Artystry youthful and optimistic atmosphere is obvious in this open-plan workplace. While the flooring and ceiling exude a raw and rustic feeling of unpretentious organic warmth, we're drawn to the mobile library and sundeck provided in this office. 
PJCF Skill Development Centre by Natasha Aggarwal Creative Living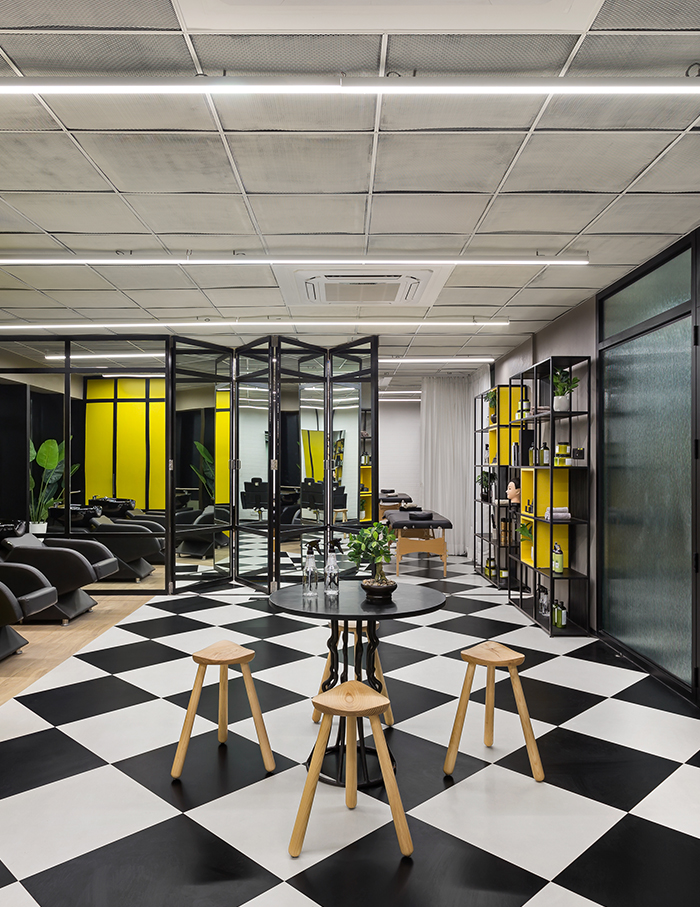 A splendid black-and-white space, contrasted with a vibrant yellow, makes up part of this skill development centre in Mumbai by Natasha Aggarwal. The monochromatic floors offer a discreet aura, full of texture and design, while the sunny hue masks pillars to generate a vivid, oriented area and introduce dimension and fluidity to spaces. 
The office of thinKitchen by GA Design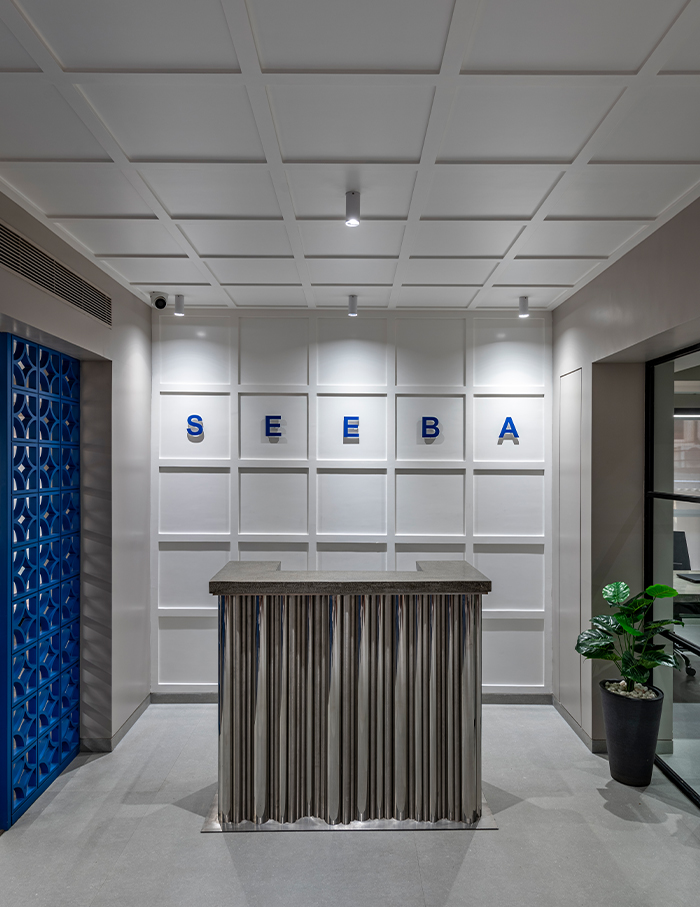 Ritu and Rajan Goregaokar have evoked a suburban experience by crafting relaxed seating for this Mumbai-based office. The space is flooded with vivid hues, smart bookshelves, sustainable and green facets, and a spectrum of earthen resources such as red brick, concrete and pine wood. Our favourite is the exceptional board and batten vintage piece with stainless steel pipes, which is seen right near the entrance!
Rangoli School HQ by tHE gRID Architects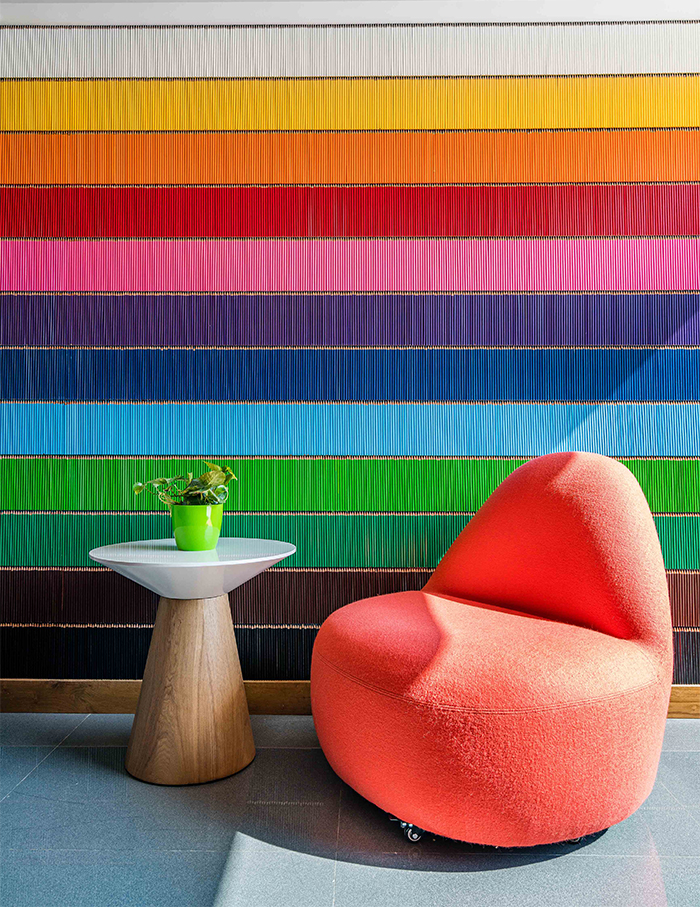 For a setup that aims to add colour to the lives of children, it was obvious that their own headquarters would also be painted using the entire rainbow. Snehal Suthar and Bhadri Suthar have used colour minimally but skilfully. A basic grey and white layer is subtly enriched with green, blue and rust by upholstery and artwork. The walls and ceilings are illuminated by discreet and abstract designs. Perhaps, the most unique aspect is the vivid, matrix-like installation made of coloured pencils, which represents lively and multi-hued school life with playful and funky motifs.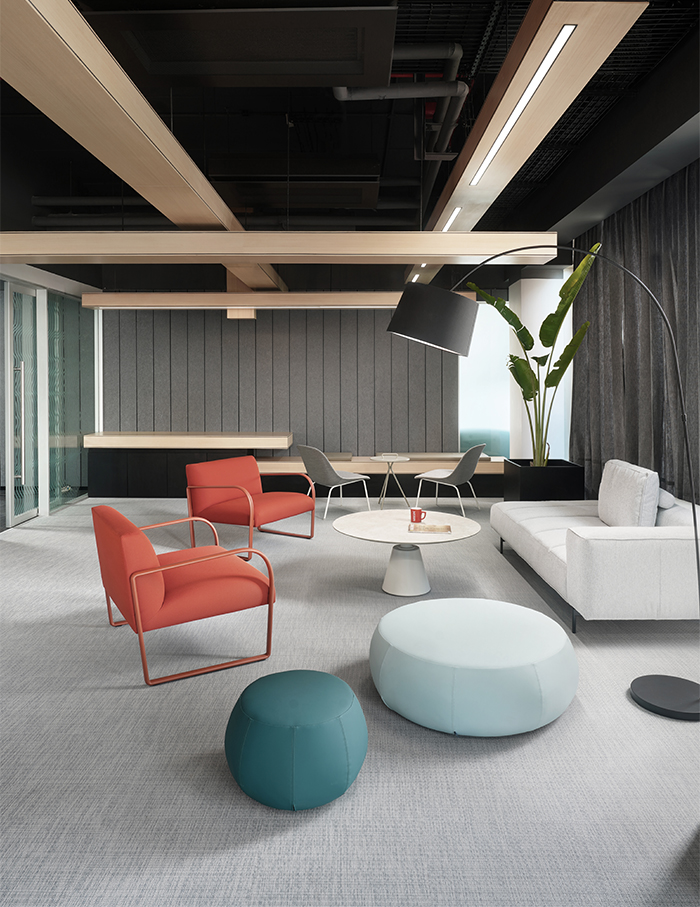 Located in Gurugram, the project by Pierre Arnaud Cassin emulates the core and character of the food giant. A wooden geometric cove of multiple underlying features is the highlight of this office, where timber tracks the space from ceiling to floor—constructing lighting, benches, communal tables, storage facilities and concealed areas—in an unparalleled sense of realism. Fresh hues and vibrant layout represent the brilliance and ingenuity of the entire Nestlé community.
The office belonging to and designed by Urbanscape Architects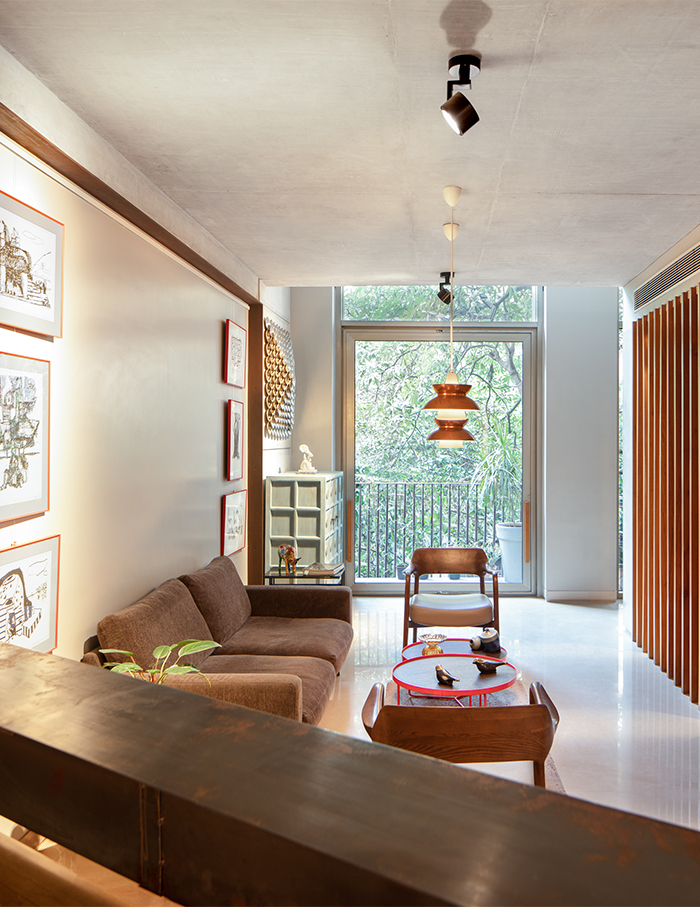 For their own studio in New Delhi, Urbanscape Architects chose a picturesque, earthy and quirky form of architectural design, established in a bustling and experimental atmosphere. The practice's principal architect Dinesh Panwar created the interiors to be a catalogue of effortlessly evolving areas. These are interconnected by a stairway and even a bridge over floors. We love that the stairway is given another purpose—that of an open library that stretches across levels. Another detail is that the walls are accentuated with the help of Vibhor Sogani's artworks.
SoCheers by Kavan Shah Design Studio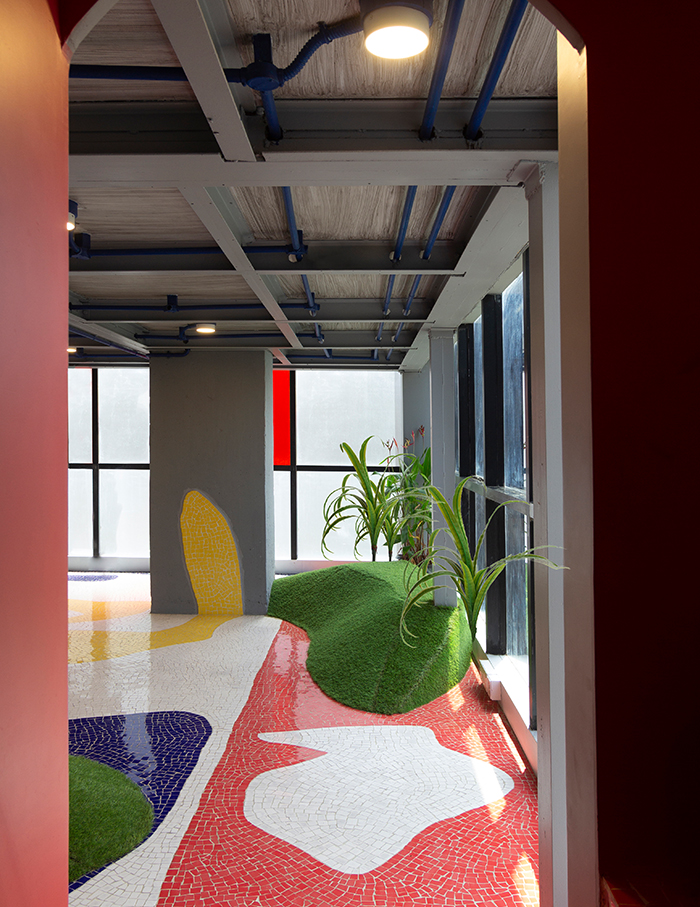 SoCheers in Mumbai is a mosaic marvel designed by Kavan Shah. It aims to operate in a dynamic space that focuses on versatility (giving employees the opportunity to determine when and how they work). The unique office is vibrant, stimulating and cuts through the templates of rigid workplace design. Colour plays and combined textures establish an enriched and experimental ambience, while the rippling lawn and greens bring the outdoors in. 
The workplace belonging to and designed by OCA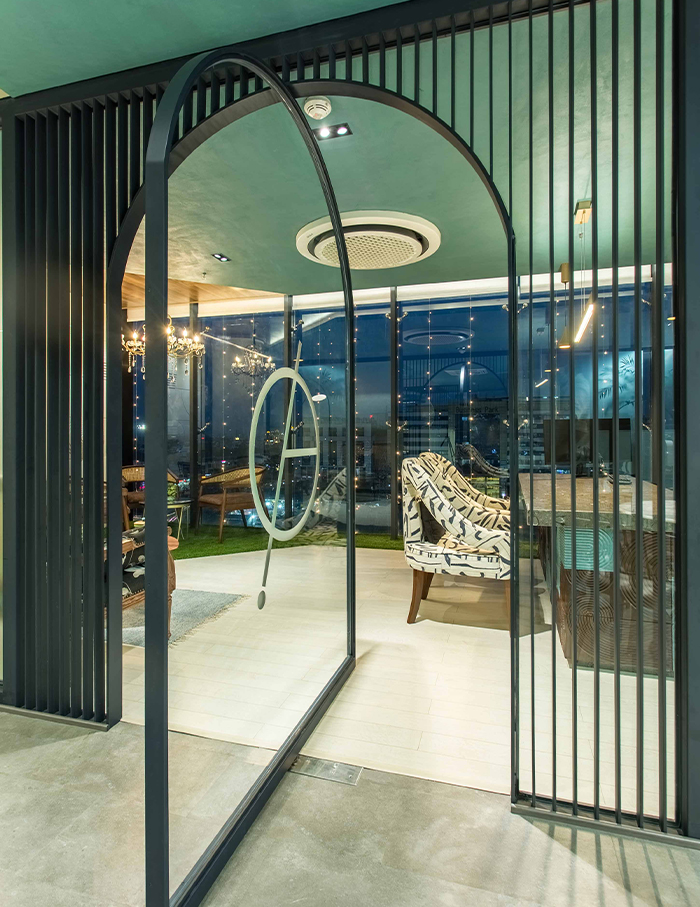 Aditya Agrawal and Navin Kejriwal of OCA India have crafted their Indore office such that each dimension is exquisitely crafted with soul, putting forth a vibe that is welcoming and pleasant. The teal-coloured ceiling imbues a contemporary vintage personality. It matches perfectly with the metalwork in the ceiling, the fin and arch partitions that break the continuity of the ceiling, and the murals painted on the wall, creating a therapeutic and reinvigorating illusion.