Lifestyle
7 Monsoon getaways we are currently dreaming about
AUG 5, 2021
| By Urvika Barua
Beat your monsoon blues by planning a getaway from the hubbub of the busy city. With lockdown restrictions amidst the COVID-19 pandemic slowly easing-up, we are already dreaming about places we plan on visiting for a monsoon escapade. #EDCurates 7 handpicked weekend getaways…
Stone Lodges by George E.Ramapuram of Earthitects, Kerala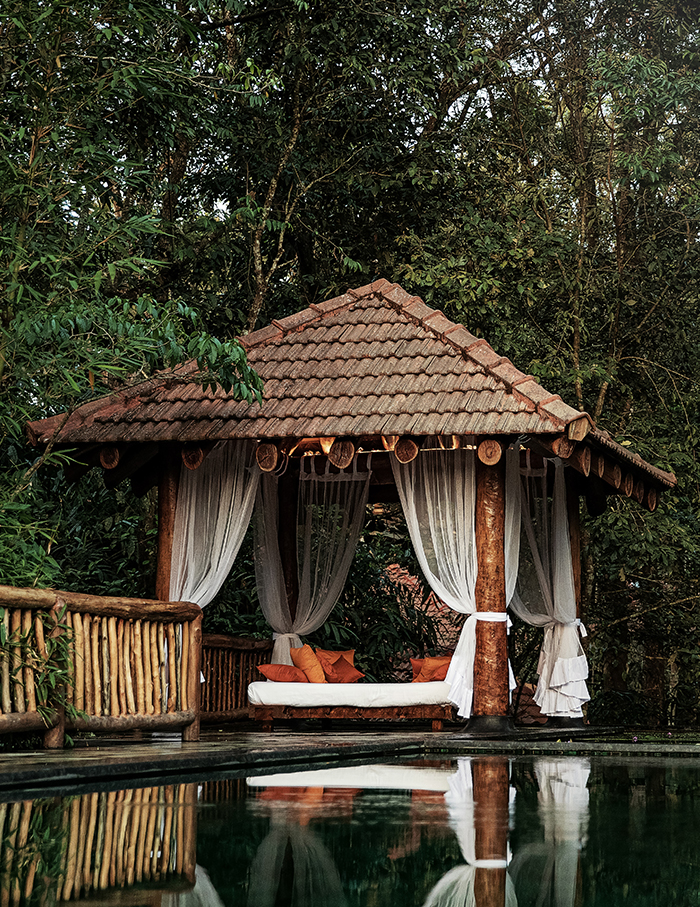 The Stone Lodges – Private Residences are nestled on a wooded slope at Wayanad, Kerala. Inspired by the grammar of mountain lodges and the "one with nature" philosophy, the space is built on sloping land on the side of a mountain. 
Each villa interweaves seamlessly with the mountain on three separate levels and aligns flawlessly into the stunning landscapes with simplicity and subtle grace. The villas offering a delightful mix of wood and stone, are concealed amidst lush verdant and fashioned with unique characteristics whilst keeping sustainability and creativity in consideration​​—a collectible that will age gracefully.
If you are looking for a premium yet eco conscious aesthetic this monsoon, Stone Lodges is your place to be!
Website: earthitects.com
Contact: +91 7760559479
Instagram: @earthitects
Cardamom Club by Bhavana Kumar and Nicola La Noce of Kumar La Noce, Kerala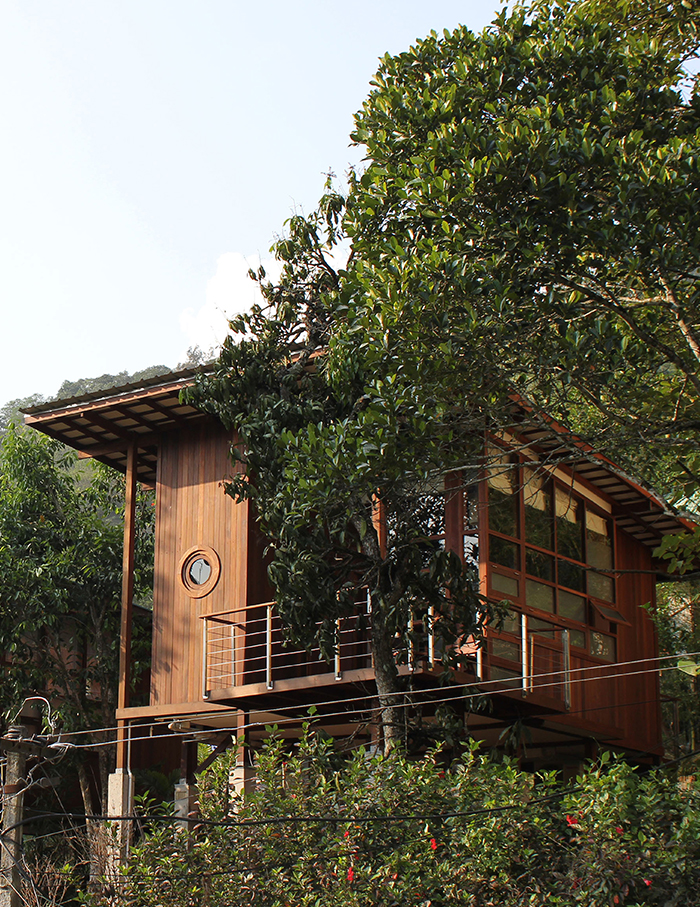 Amidst vast cardamom plantations lies Cardamom Club on the steep hills in Thekkady. A series of five individual cabins design features an outdoor pool with adjacent tiered decks, and a spa block divided into three interlinked volumes, all elevated on stilts. The 40-square-meter cabins feature floor-to-ceiling wood-framed openings that are constructed and engineered to enhance the scenic views whilst guaranteeing seclusion between cabins. 
The cabins open onto expansive decks where guests can connect and feel the sense of belonging to the surrounding plantation. Inspired by the small shops and structures which populate the plantation landscape around the estate, having framed glass enclosures and minimal timber furnishings, this estate is a peaceful escape from the busy life. 
The interiors are understated yet classy, enabling the striking landscape to shine. The luxurious wood panelled surfaces are accented by handcrafted teak wood and rattan furnishings, as well as rice paper light fixtures .The design approach strives to establish harmony between luxury and elegance, and also serenity!
Website: niraamaya.com 
Contact: +91 80 4510 4510
Instagram: @niraamayalife
The Pandav Retreat by Akshay Selukar, Madhya Pradesh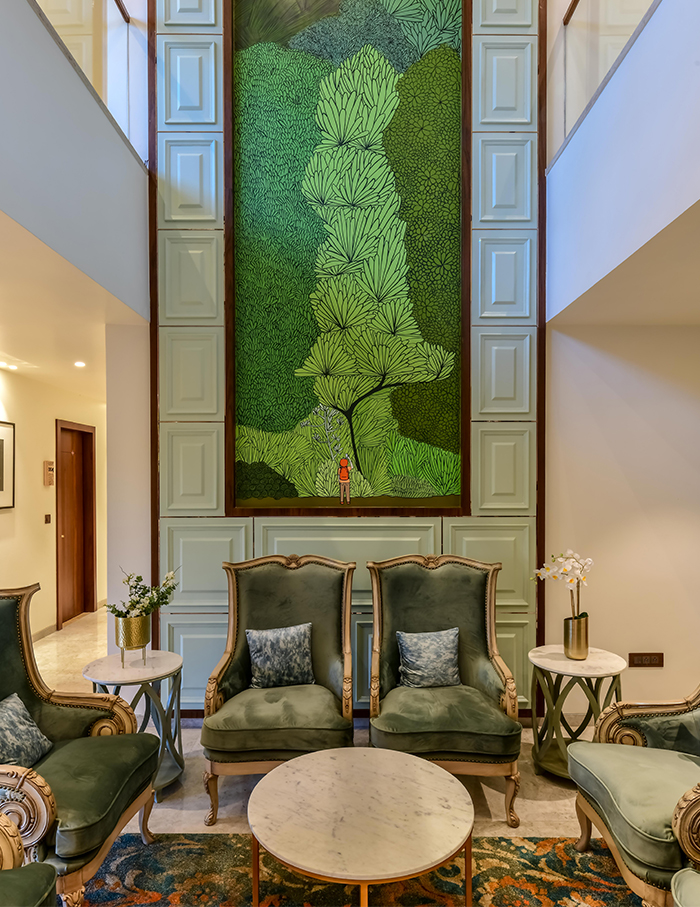 Pachmarhi's The Pandav Retreat is a new tourist hotspot that is the most popular in Madhya Pradesh. With thirteen rooms and two restaurants, the hotel is fashioned in a semi-classical design and has all modern, premium services. Every nook and cranny of this property reveals a unique story.
The Pandav Retreat is renowned for its colonial architecture, historical atmosphere, and five-star contemporary amenities. It has rooms and suites adorned  with antique decor and a fantastic view of the hotel's lawns.
 An incredible fusion of natural and man-made forms. Created with nature in mind, such as retaining trees that are over 100 years old. Breezeways and verandas, as well as open-plan layouts that promote community life and allow various generations to connect, are among the design and architectural aspects that have weathered the years in this freshly created hotel. 
Website: thepandavretreat.com 
Contact: +91 94065 60185
Instagram: @pandavretreat
Peacock Life Living by Shabnam Gupta, Maharashtra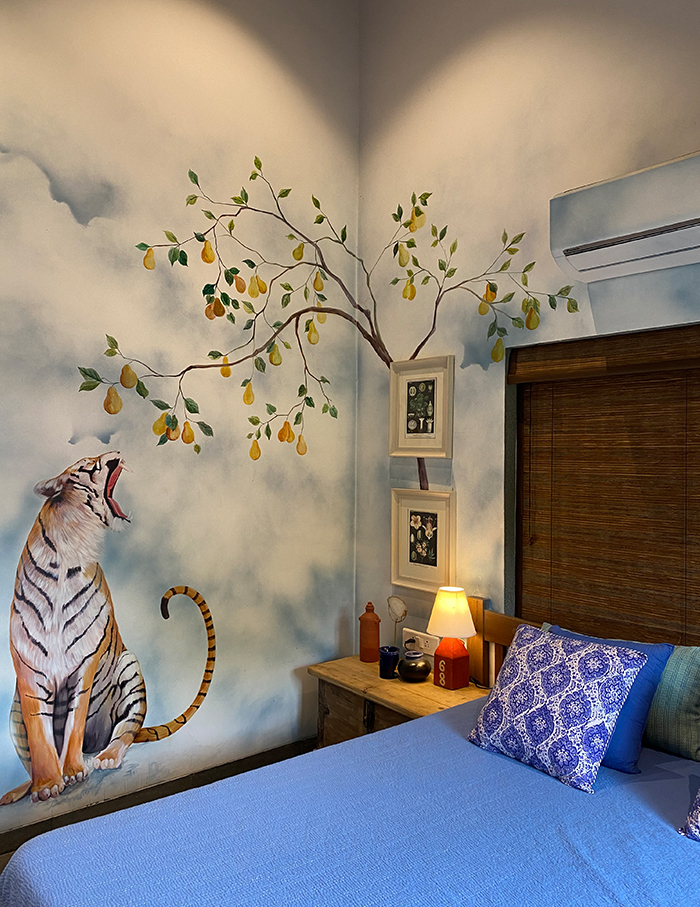 Peacock Life is a charming 2 bedroom cottage, an hour's drive from the city of Mumbai that is crafted and owned by interior designer Shabnam Gupta who spearheads Shabnam Gupta Interiors.  The cottage, located in one corner of a lovely 20-acre property featuring ponds and streams. A delightful getaway from the hustle bustle of city life.  
The cottage is housed in one of the 20-acre family compound's nooks. Art Village Karjat and Tooth Mountain Farms & Café are both on the opposite ends. The cottage's guests have access to the pool as well as the café , accessible from the road and are linked internally by a small bridge.
High ceilings, hand-painted walls, snug rooms, and expansive verandahs in the distinctive Shabnam Gupta style will offer a luxurious yet cosy monsoon trip!
Website: peacocklife.com 
Contact: +91 8169106018
Instagram: @peacocklifeliving
Turiya Villa by Sandesh Prabhu Design, Goa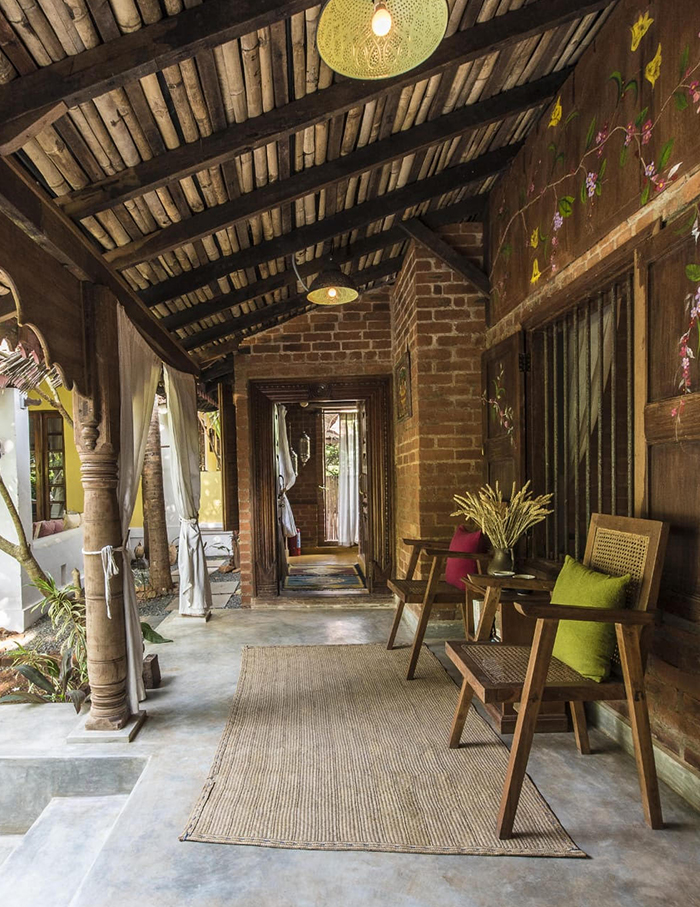 Sandesh Prabhu restores a 100-year-old Portuguese villa with four rooms and then installs four additional rooms in an old garage to create the old world feel in the Turiya Villa. A 15,000 sq ft home with an 8500 sq ft built up space and 8 rooms.
This cosy estate is made of sustainable materials such as bamboo, wood, coconut rafters and so on and has a vintage rustic vibe to it! Located at a prime location in the quiet village of Canacona in Goa makes this villa accessible to several famous beaches in South Goa.
Turiya Villa is a home away from home promising comfort and a good time!
Website: turiyavilla.com 
Contact:  +91 832 264 4172
Instagram: @turiyavilla
Kondan Retreat by Prasanna Morey, PMA Madhushala, Maharashtra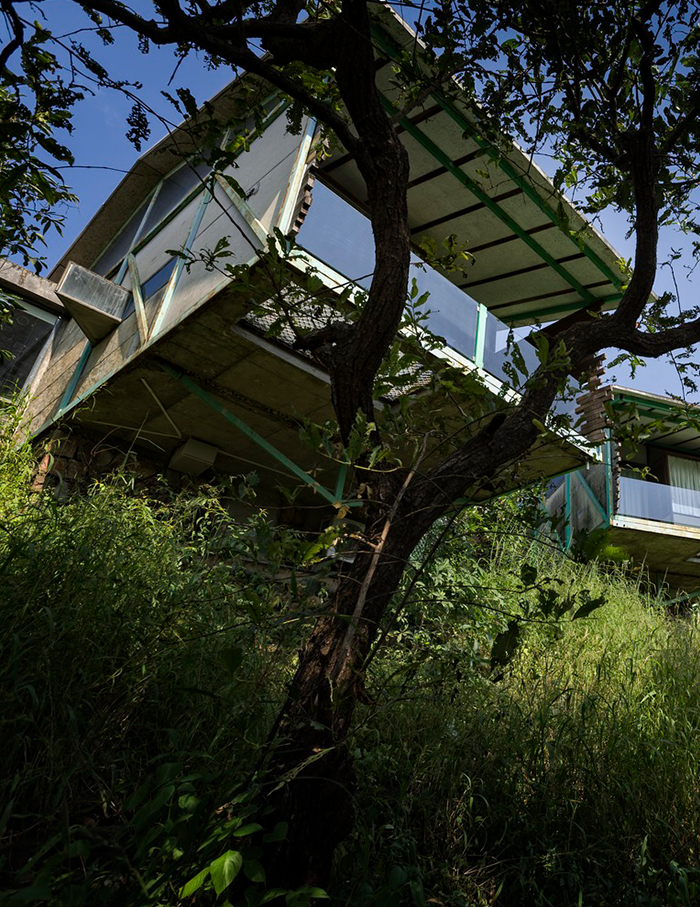 At Kondan Retreat a part of the land has been constructed with layouts that were optimised to adapt to the terrain, existing trees, and natural waterways, with aspects of the surroundings alternatively preserved or exhibited as views. The Kund (stepped reservoir) is an ancient citadel's enclosed, semi-open, and open campus.
The property is partitioned into parts of increasing privacy, stepped down along the hillside and delineated by eight crossing walls, each with a particular element relevant to its role, as though it were a medieval castle. The walled campus has characteristics of traditional public spaces on its periphery that allow interactions and exchanges between visitors and the local population.  
Immerse yourself in a historical experience this monsoon at the Kondan Retreat!
Website: pmamdhushala.com 
Contact: +91 98811 21118
Instagram: @pma.madhushala
Viveda Wellness Village by A for Architecture by Ajay Sonar and Monali Patil, Maharashtra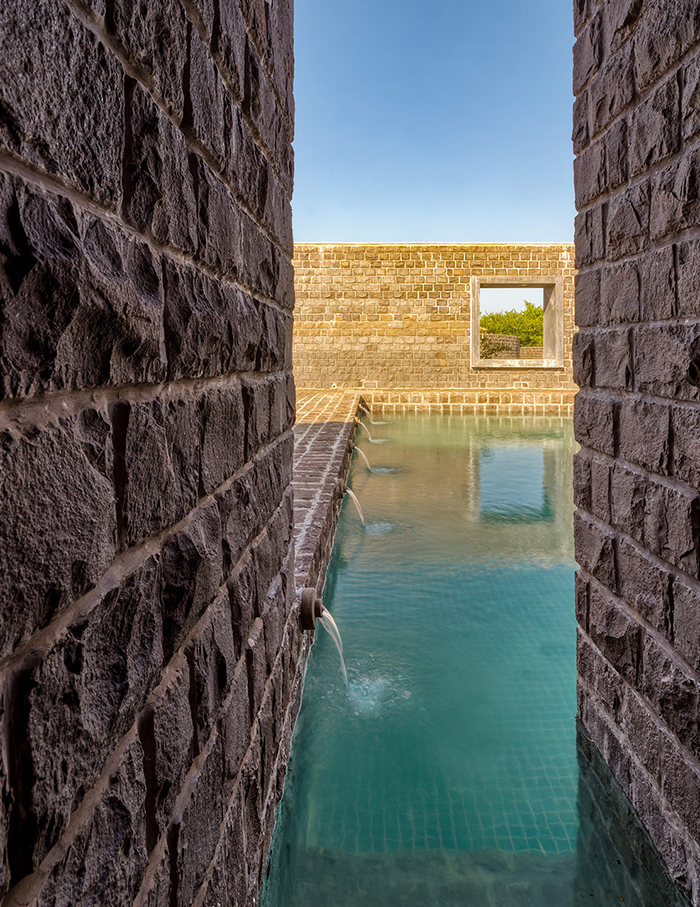 Viveda is an Integrated Wellness Village located in Trimbakeshwar, Nashik. This wellness centre is laced with Indian hospitality norms and aids in embracing healthy living through traditional wellness and health knowledge. To feed the body, mind, and soul, adopt a healthy outlook and exercise selfcare. 
The austere and dramatic building, built with natural materials, commands respect and makes a statement on its own. The stone's monotones and the green landscape's contrasting hues accentuate the ambience of the place and add liveliness to the overall estate.
Viveda community welfare initiatives are focused on three main areas: education, environmental responsibility, and community health. Not only do you have an extravagant wellness experience but also get to give back to the community!
Website: vivedawellness.com 
Contact: +91 788 780 5800
Instagram: @vivedawellnessvillage
If you enjoyed this monsoon curation, check out 11 decor essentials to stock during this rainy season…