People
5 question with Sarah Arora on her lifestyle and home decor brand SanSar
DEC 28, 2020
| By Aneesha Bhadri
Founded on the ideals of sustainability and women empowerment, Sarah Arora's brand SanSar produces a range of accessories and soft furnishings for living spaces. The lifestyle and home decor brand observes a zero-waste philosophy to create striking designs using upcycled waste fabric.
Headquartered in Mumbai, the Boston-educated's brainchild is a result of a lifelong dream. Shedding light on the newly launched label, Arora talks about her inspirations, efforts and more… Excerpts
What inspired you to set up SanSar?
Coming from a textile background [her father is Sanjay Arora, MD, D'Decor], I spent a lot of my childhood with fabrics, in and around factories and have never doubted my passion for them. However, as a child I noticed the ratio of male and female workers was unequal. During uncertain times like these, I took the opportunity to make a difference to the environment, to the local artisans, combining the ideals of sustainability and women empowerment with my passion for fabrics.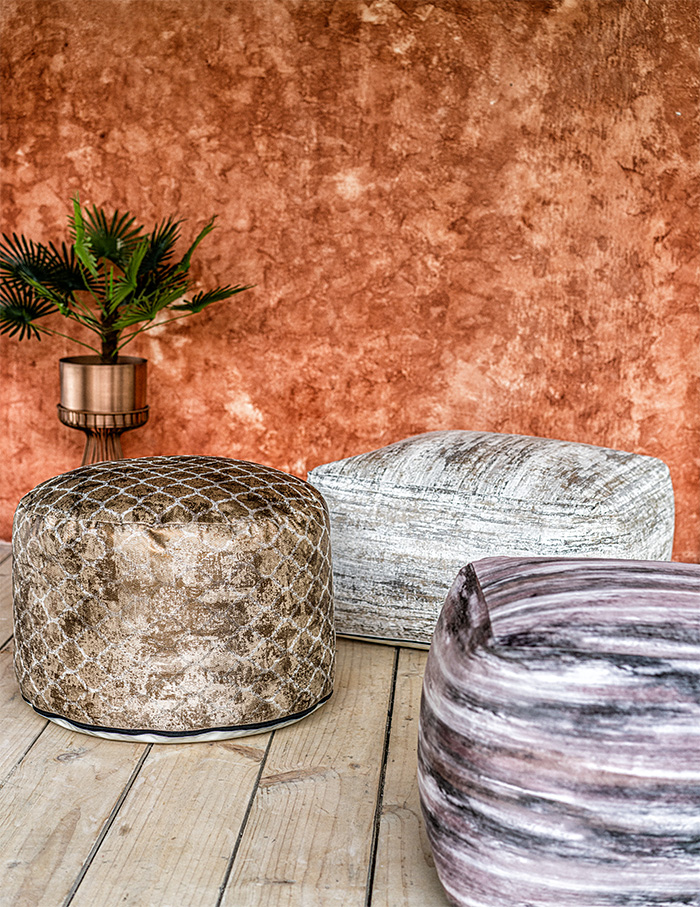 At SanSar, we are committed to sustainable living and creating responsibly made products that limit the impact on the environment. I believe sustainability and empowerment are values that go hand-in-hand and SanSar is born out of these two to produce aesthetic, quality products with less waste and no compromise on design or quality.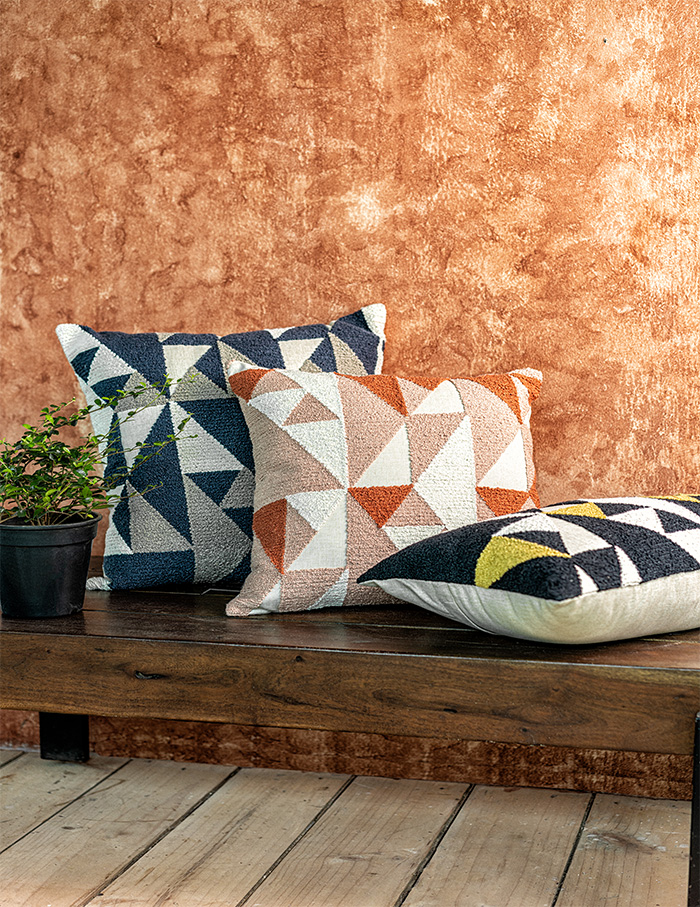 What does SanSar offer?
SanSar Home offers a wide range of products including cushions, bolster cushions, upcycled cushions, table linens, pouffes, tic tac toe, bean bags—all with a fresh and youthful vibe that appeals to all age groups. These essential home and lifestyle products are designed with a whimsical touch, keeping practicality and quality as its top priorities. We also personalise by adding monograms on request.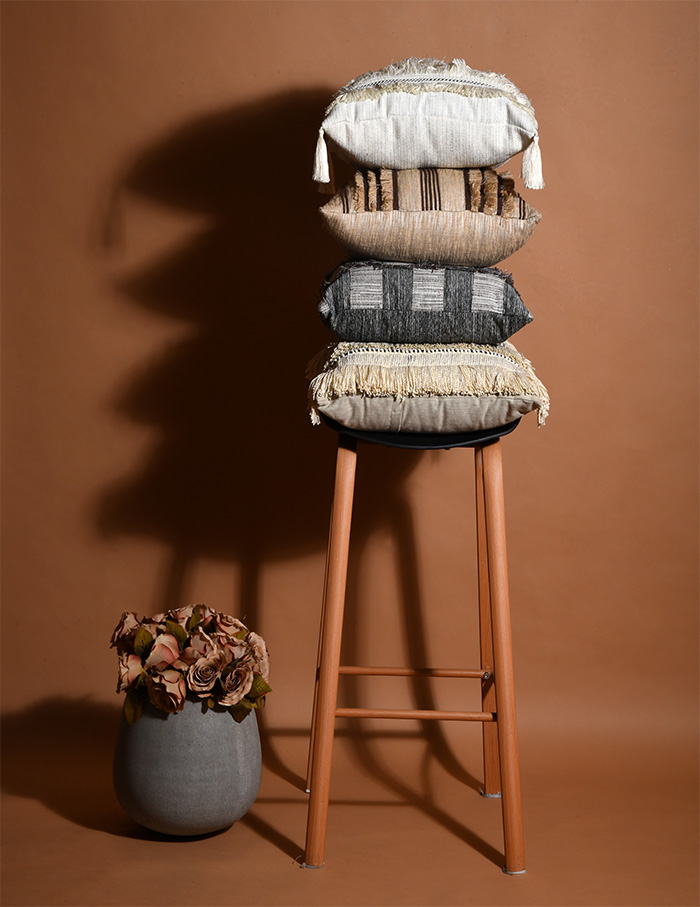 Tell us about the journey of a SanSar product…
SanSar is based on sustainability and a zero waste philosophy. Leftover materials from D'Decor are examined and divided as per usability into various product categories that SanSar offers. Then, along with my creative team, I conceptualise designs, which are converted into meaningful and practical products made by an all-women workforce in Tarapur, a rural area just outside of Mumbai.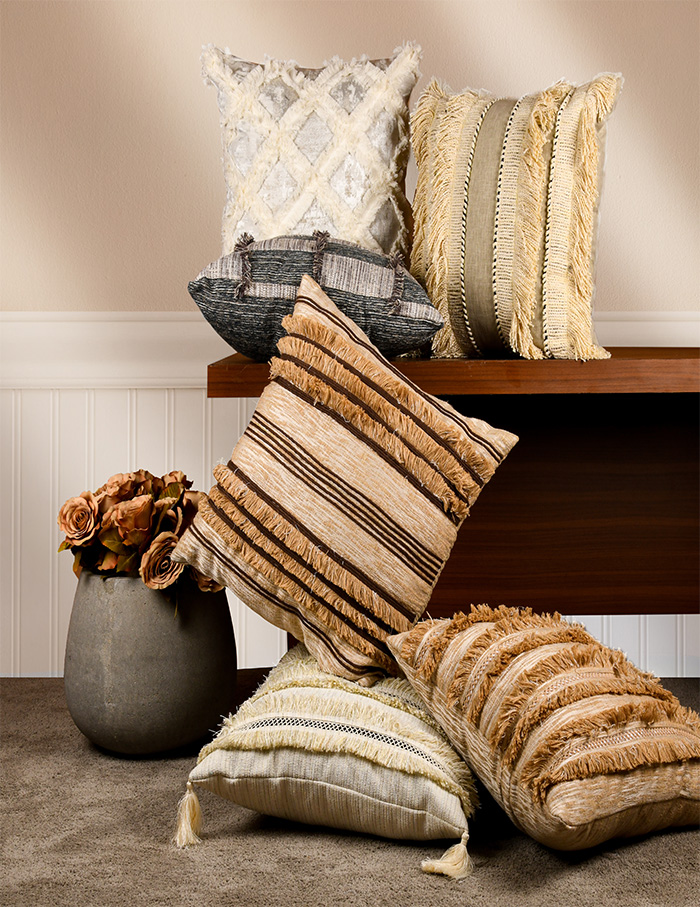 Shed light on the aspect of women's empowerment?
We train and encourage women from less-privileged backgrounds to acquire new skills, enabling them with self-confidence. It puts the emphasis on acting ethically and encouraging a culture of sustainability, while finding innovative design solutions. We realised early on that they were keen on learning English, understanding health and nutrition. So, for the former, we help them take part in language training programmes, provide reading materials and conduct virtual classes. Meanwhile, for the latter, we conduct workshops on relevant subjects.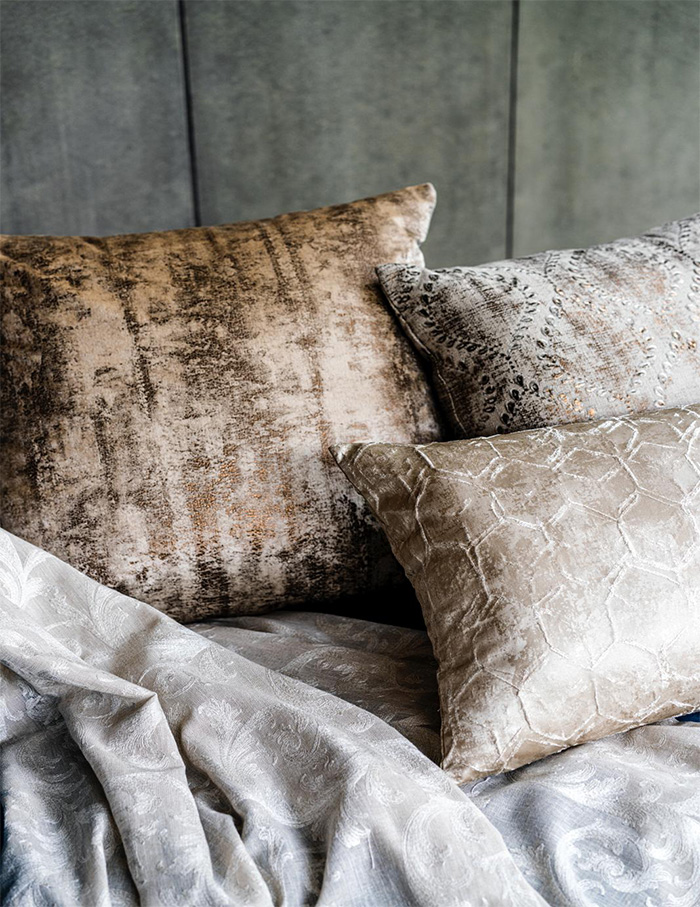 What lies ahead…
SanSar's products are currently offered on our website (www.sansarhome.com) and also at the D'decor Store in Bandra, Mumbai. We will be expanding to other stores in India and abroad.