People
5 questions with Vikas Gandhi, President and Business Head – Lighting (Tisva), Premium Fans, and Water Solutions Business, Usha International
FEB 13, 2023
| By Team ELLE DECOR India
Tisva, a premium decorative and architectural lighting brand from the house of Usha International, has a philosophy of possessing beauty behind every single piece designed. Combining this philosophy with cutting edge technology, Tisva showcases inspirational lighting allowing consumers to indulge in their emotions and get creative with their choices. It recently opened its doors to a brand-new store in Laxmi Industrial Estate, Andheri West, Mumbai. In conversation with ELLE DECOR India, Vikas Gandhi, President and Business Head of Lighting (Tisva), Premium Fans, and Water Solutions Business, Usha International, talks about all things lighting, consumer mindsets and future expansions.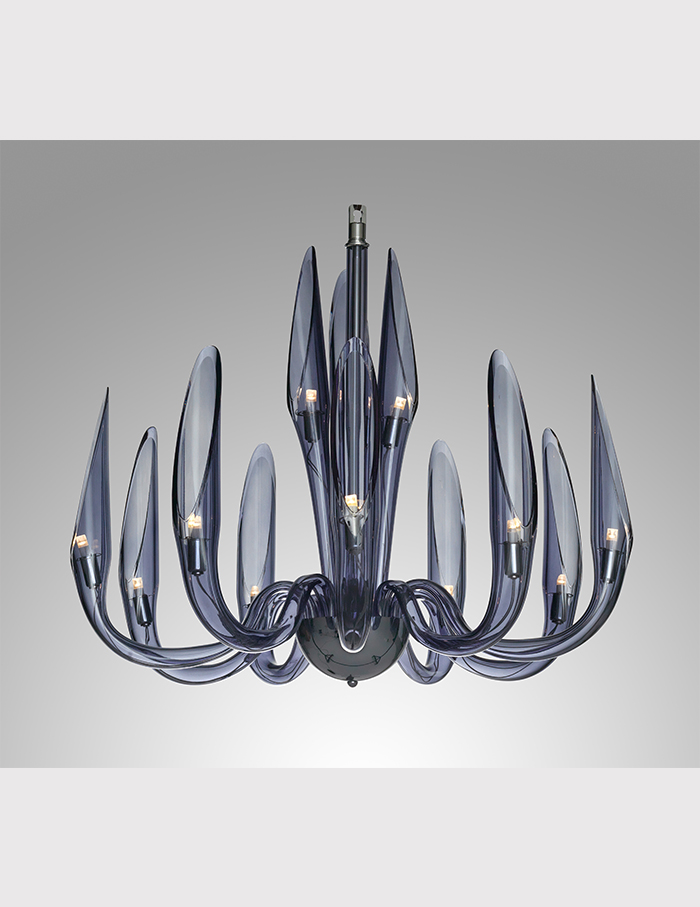 1. Please share with us your inspiration while coming up with Tisva. How would you define its growth since 2014 to the present day?
Inspired by the concept of Tvisa (light) and Tattva (essence), Tisva was launched as the premium range of lighting products by Usha. True to its name, Tisva goes beyond ordinary lighting concepts to offer aesthetic luminaires designed with love to illuminate contemporary homes. We initially started as a premium home decorative lighting brand, but over a period of time we have evolved into an end-to-end lighting solutions brand. Today, Tisva is a one-stop shop for all things lighting – from architectural to decorative and from minimalistic to opulent. 
We have grown manifold since 2014 and have serviced over 10,000 households with complete lighting solutions across India. We currently have a large number of products in the pipeline, probably more than any other brand in the industry. From architectural to general and decorative lighting, Tisva has something to offer every Indian home. We attribute our growth in equal parts to quality and aesthetics of our offerings as well as the immense support and acceptance we have received from the industry and our customers, all of which has enabled us witness a 10X increase in our ticket size in the past five to six years.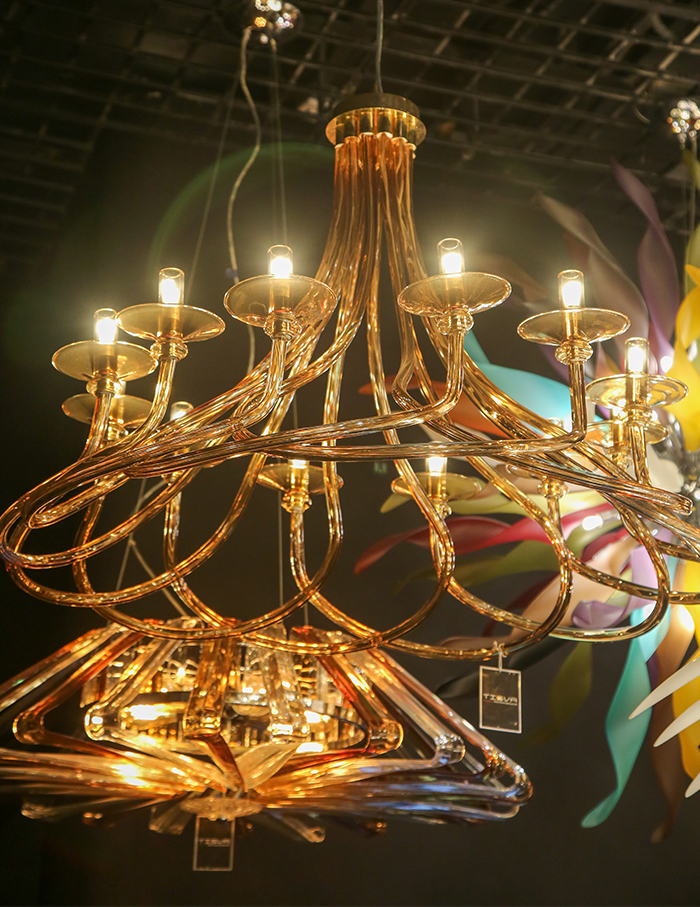 2. What are your thoughts on the Indian consumer profile's mindset? What are the popular trends encompassing the premium decorative and architectural lighting segment?
Indian consumers have evolved with time and today are at par with global peers. They follow the latest trends and offerings across international markets and make informed choices. In fact, today's consumers are embracing their own uniqueness choosing designs that reflect their personalities, whether at home or work. While many prefer styles that are opulent and larger than life, an increasing number of consumers are to moving minimalist modern lighting. Customers in the luxury segment are increasingly preferring ornate lights from Europe i.e. the exquisite and meticulously hand-crafted luminaires in Murano glass, where the design language falls somewhere between minimalist modernism of Scandinavian design and conventional design. Additionally, consumers today are looking for versatile, and technology-driven lighting solutions that are convenient and adjustable to any mood and occasion.
Our customers, in particular, love the simplicity and versatility of dimmability and tunability – the technology we offer, which is easy-to use and comfortable for everyone across generations.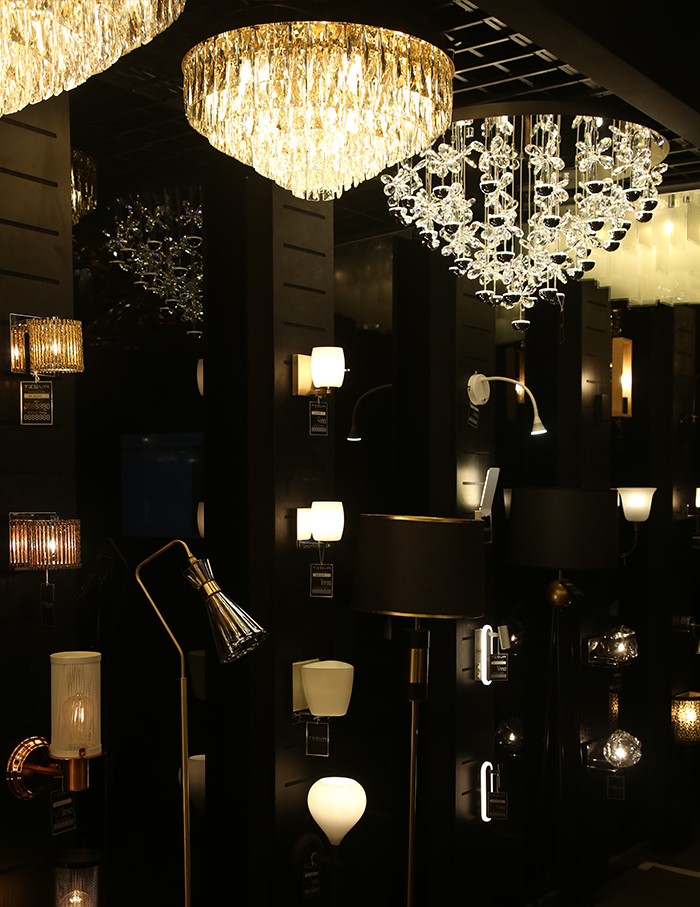 3. How is Tisva integrating technology with design to stay ahead of the curve in this competitive market?
We understand that technology is fast evolving and in order to stay ahead of the curve, we absolutely must launch products that are technologically and aesthetically innovative on a regular basis. We embrace the philosophy 'beauty behind every piece' and our focus is on combining cutting-edge technology with impeccable designs. We pride ourselves in bringing numerous world-class, industry-first lighting technologies to India, some of which include liquid lighting with micro-fluid technology, human-centric lighting as well as ultra-low glare ratio technology.
Our latest products are made of Mitsubishi acrylic with microfluidic technology, which transmits more than 90% of the light through the surface, and its malleability allows for innovative and aesthetic designs. Our latest collection features designs that are inspired by gliding birds, and by the hat. 
At Tisva, we believe that it is imperative that technology and design go hand in hand. Further, with features such as dimmability and tunability, we give our consumers ease of use with technology that is accessible. This allows them to control the dimmability so they can change colors as the sun moves from morning to evening from warm yellow, to cool white natural light and then again warm yellow as the day ends. This helps them maintain a healthy circadian rhythm and lowers the strain on the eyes as well. 
We have recently also launched a range of anti-glare products, where the output of light is not compromised, but through innovative optics, the glare can be reduced – and our products have reduced this by almost 50% with a glare ratio of less than 10. Our new launches under Tisva's signature series are products that reflect the latest innovations in the lighting industry.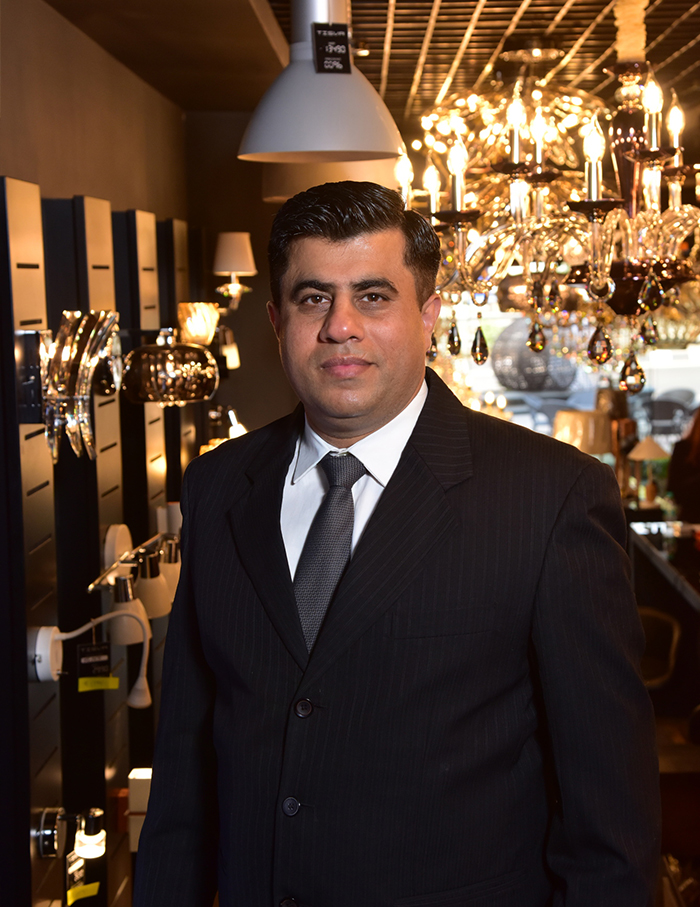 4. Ms Gauri Khan inaugurated the new Tisva brand store in Andheri West, Mumbai. Tell us about the brand's association with her. What were her thoughts about the new Tisva lights?
Mrs Gauri Khan has been associated with Tisva since 2016. She has also been instrumental in the curation of some of Tisva's exclusive limited edition lighting collections.
Unveiling the new Tisva lights, Mrs Gauri Khan said, "Tisva's collections are a peek into the future of architectural and decorative lighting – the lights are magnificent and offer a range that's a true lighting connoisseur's dream. Each of these designer lights are as aesthetically pleasing as they are functional, their dimmability and tunability allowing for an instant mood makeover. The latest collection of lights by Tisva introduce further technological advancement – anti-glare human-centric lighting, and liquid lighting."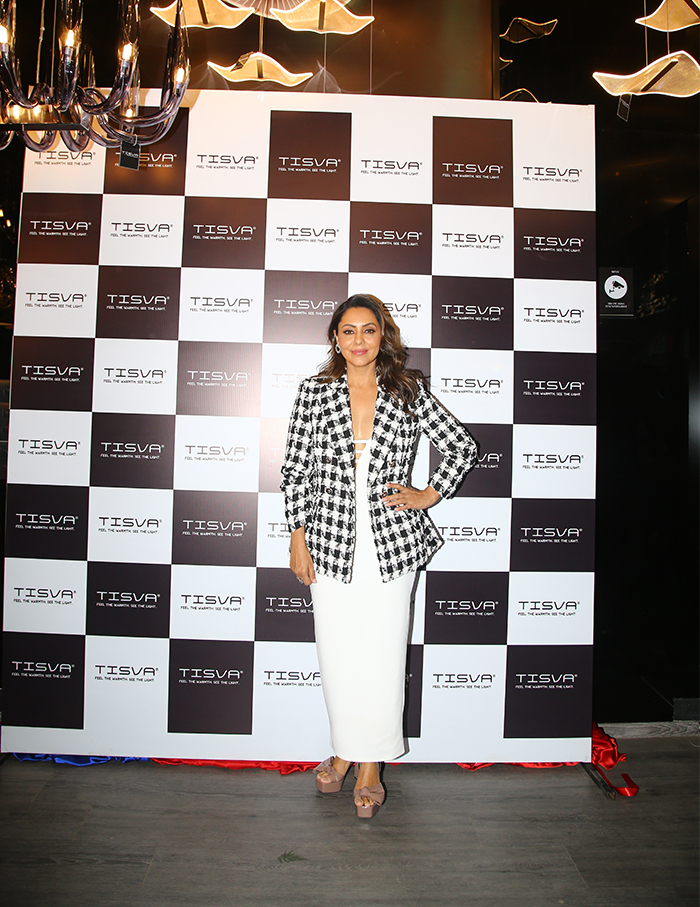 5. Any plans for further expansion? What's next in store for you?
Our vision for the coming years is to continue expanding and enhancing the experiences of our customers. We also aim to further strengthen our longstanding relationships with architects, interior designers, and lighting consultants who have valued our offerings over the years. With the industry evolving from 2D to 3D, we are also working on AR and VR technology to offer and support both our customers as well as the stakeholders who work with us.
At present, we have 14 stores with experiential zones that offer a 360-degree experience to our customers. We have a strong presence across the key markets in India and will expand wherever we see the potential.
In the North, we have stores in Chandigarh, Ludhiana, Jalandhar, Dehradun, and Delhi. In the West and South, we are present in Mumbai, Ahmedabad, Baroda, Bengaluru, and Hyderabad. We will soon make a debut in the East with a store in Kolkata.
We also have some shop-in-shops which are present in the majority of tier-two cities and have a strong channel partner network.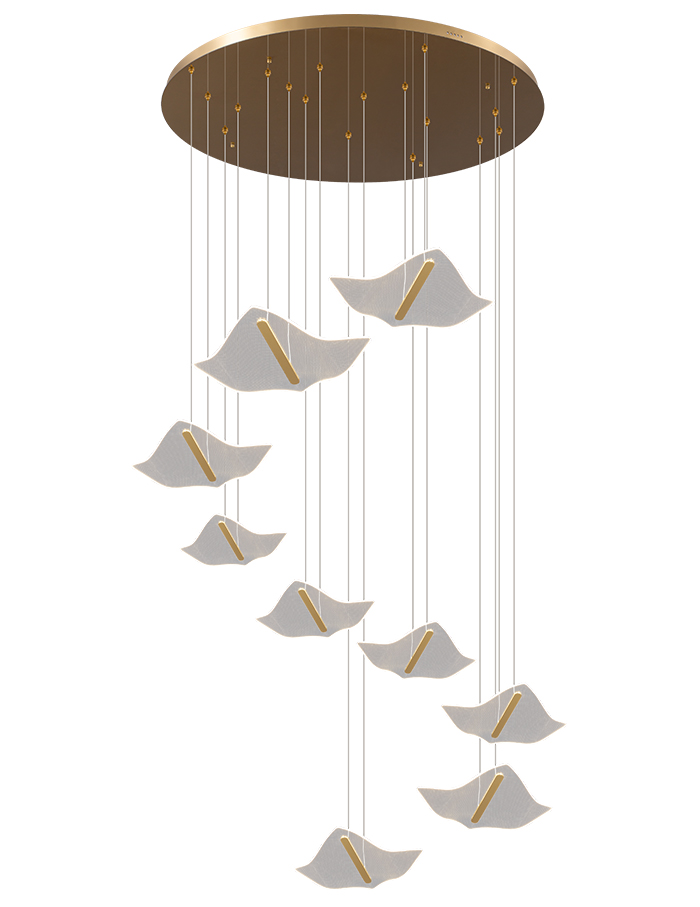 You may also like: 5 questions with Bhavik Basoya, Creative Director of Ottimo taking us through the cyclic nature of design trends