People
5 questions with Bhavik Basoya, Creative Director of Ottimo taking us through the cyclic nature of design trends
JAN 17, 2023
| By Team ELLE DECOR India
Curating premium Italian furniture and accessories, Ottimo is a Delhi based interiors firm that houses brands such as Aster Kitchens, Cipriani Lifestyle, Gorlini Windows, Momenti Art Furnishings, Lualdi Doors etc. they harbour ​​designer doors, kitchens, furniture like sofas, easy chairs, dining tables, dining chairs, beds, ottomans, vanities, study units, entertainment units, wardrobes, children's furniture (modular), wallpaper, accessories like lamps, paintings, vases, mirrors and more from legacy Italian brands. Backed by years of expertise, The brain child of Ashok Basoya has patented technologies and innovative designs. Conversing with ELLE DECOR India, Bhavik Basoya, the creative director, talks about his connection to design, brand image, Indian consumers and more:
1. First time you ever felt a connection towards design. 
Probably in my gap year right after school. While all my friends had shipped themselves off to colleges around the world, I was busy working jobs to gain experience and realised that design might just be my true calling. Growing up, I had been obsessed with creating the right setting at family events or family dinners at our house but never really read too much into it until my gap year.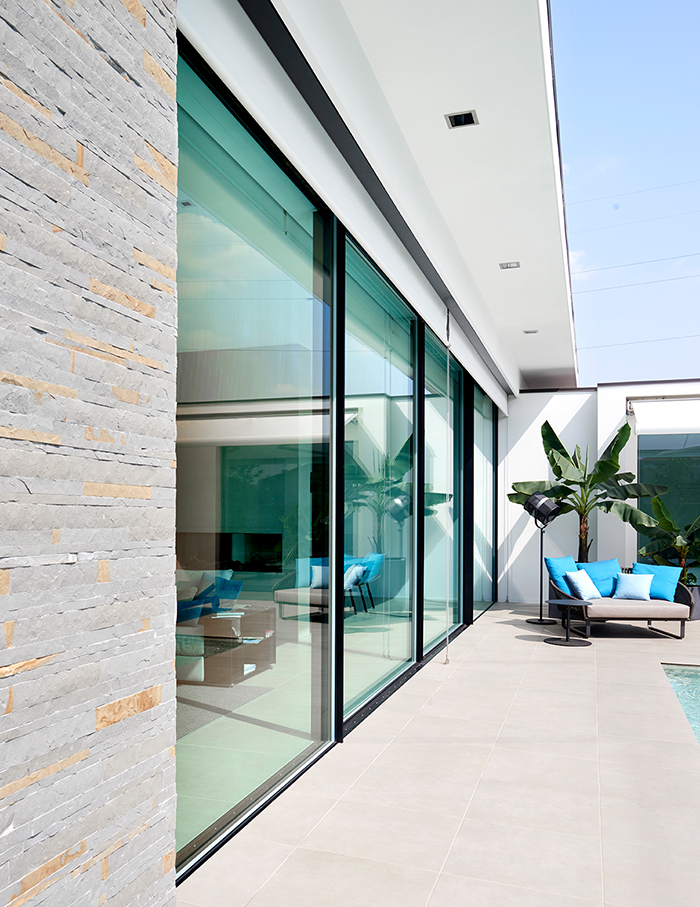 2. How does Ottimo strive to remain at the top of the game? Tell us about your most cherished product from the brand's repertoire 
Creating a brand image and maintaining that image is crucial in the luxury segment. Equally important are quality, customer satisfaction and being able to provide the latest offerings to your customer. As such, we focus on providing the best Italian furniture in the premium-luxury segment PAN India. We also keep a lookout for new interesting brands that are ready to make their mark. 
It's difficult to choose a favourite because there are so many pieces and collections that are superlative. But if I had to choose then the iconic sliding doors from Lualdi, the Black Attitude collection from Momenti are definitely top of the list. Another line that I relate to would definitely be the 'Factory' collection from Aster. Feeding off a loft vibe in a New York setting, it is a distinctly unique collection. To me, its setting is the perfect amalgamation of ruggedness, class and an edgy, sustainable vibe that says a lot about the person who chooses it.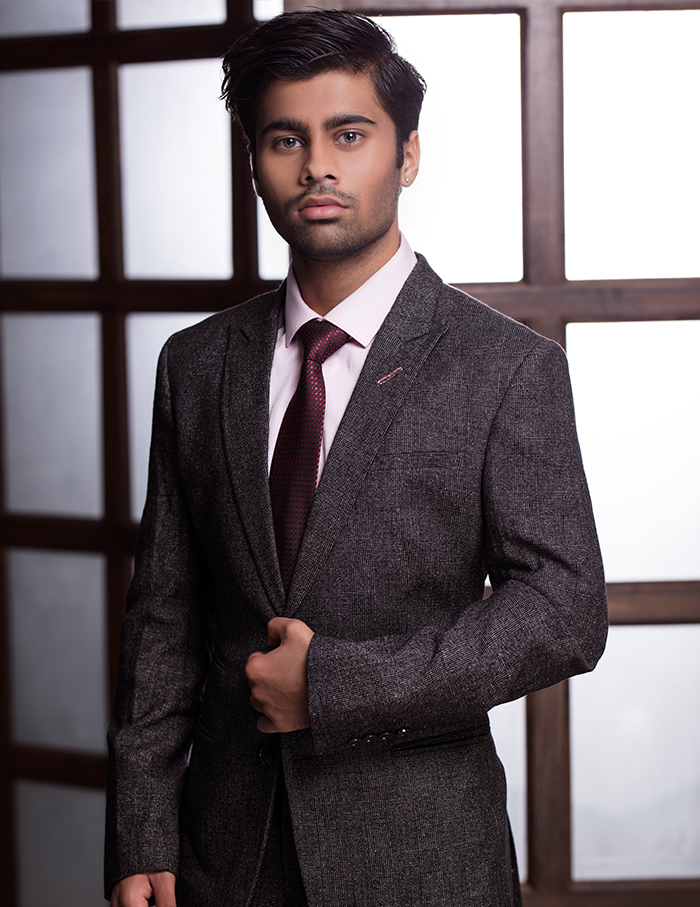 3. What are your thoughts on the Indian consumer profile and mindset shift in current times, especially post pandemic? Are Indian manufactures preferred over international brands? 
The Indian consumer profile is very interesting. We are paradoxically enough, both – value and luxury conscious, which is not surprising when you look at our past. We are a nation that revers luxury and simplicity in equal measure. So it is not surprising that the luxury market has been growing steadily in India. Post pandemic, we did see some lessening of demand for international brands but that is not the case anymore. 
Having said that, I do feel that consumers have realised that Indian brands also deliver excellent quality. So we are seeing an increasing appreciation and demand for Indian products as well. Especially when it comes to customised furniture, customers often prefer to go with local, reputed manufacturers who can deliver bespoke solutions.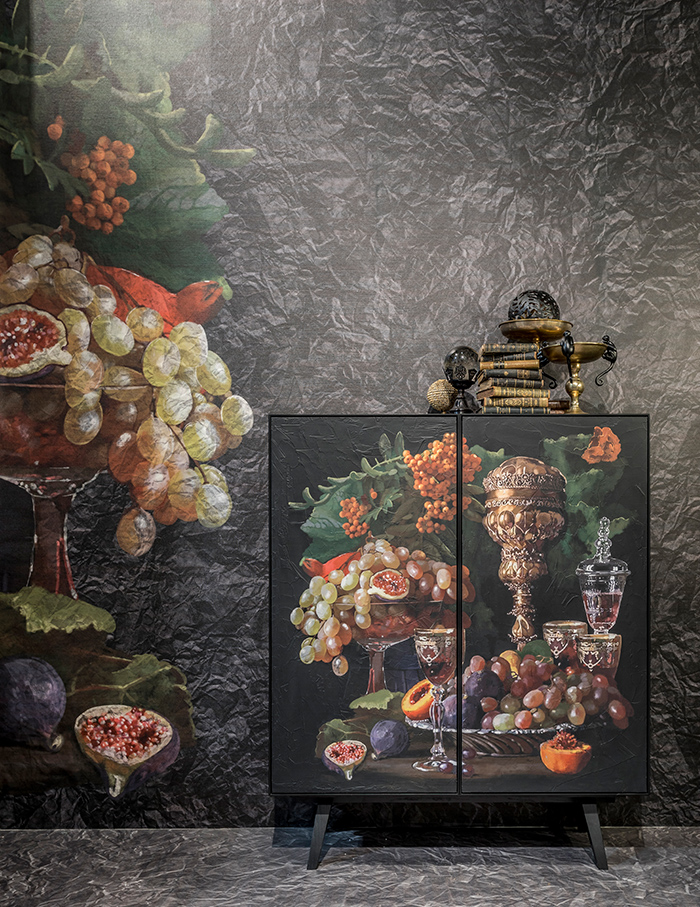 4. Momenti personifies the Italian eye for beauty, while Aster Cucine celebrates its American branches.. The diversity in the brands you associate with is immense, does that reflect in the furniture as well? What impact does it have on Indian sensibilities?
Oh definitely, the diversity of brands is 100% reflected in the furniture as well. Momenti is maximalist in appeal even as it is minimalist in terms of the furniture details. It appeals to a niche clientele that loves the vibrancy of its products. Momenti is love at first sight. Aster has a more varied range with many collections. Each collection evokes a different emotion but is still largely calm and collected. If Momenti is the first rush of love, Aster is the deep ocean where you will always find yourself and fall for it deeply. Lualdi's doors are minimalist, subtle and sophisticated. They reflect a strong focus on functionality and technical superiority. They are a constant presence that will always catch the eye of the connoisseur. Gorlini doors and windows, on the other hand, are more visible in their presence but are always classy. CPRN Homood is always sophisticated. So yes, there's a lot of diversity but there's always the underlying Italian sensibility that unites them. 
Such a diverse range definitely appeals to Indian sensibilities as people are offered a wide range of designs at Ottimo. The exposure to different styles encourages customers to define and express their individual style. Momenti is a brand that is not understood by many but admired and adored by the few who do. It's a brand that needs to be understood and interacted with rather than just buying it. Aster on the other hand, allows for a very practical, sophisticated kitchen to be brought about in your space. Due to such a wide range of collections, I feel that the Indian sensibility is growing to adapt and adopt other designs as well which is leading towards a much more global design mindset.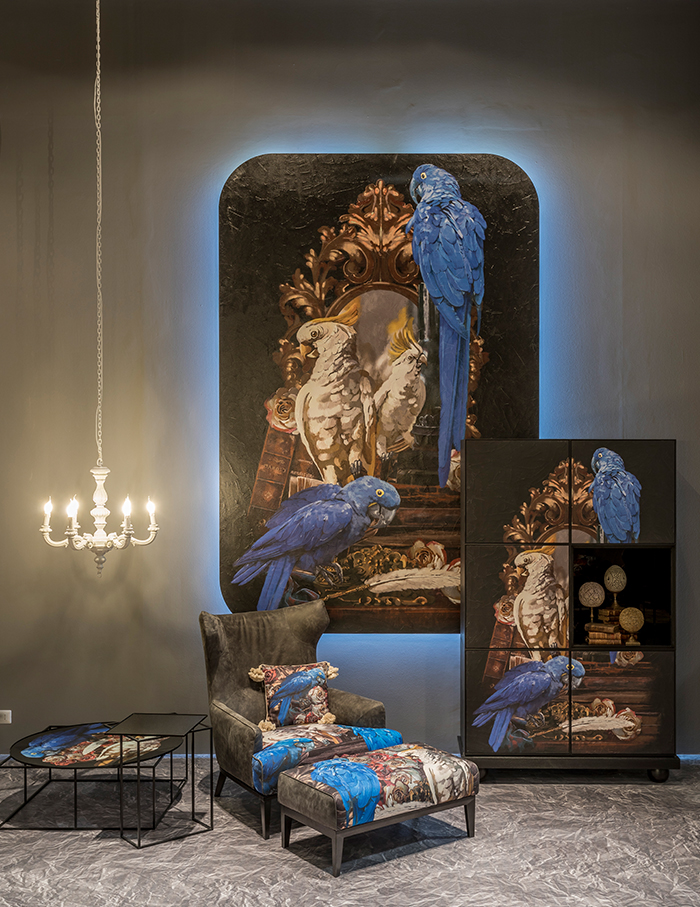 5. How has your perspective on design evolved or changed over the years? Especially how luxury is perceived in the current scenario 
Over the years, I have learnt to appreciate the appeal of different design styles and the cyclic nature of trends. Although recent trends lean toward minimalist designs, I personally prefer maximalist designs, perhaps why I love playing around with Momenti's designs every opportunity I get. For me, design has changed from just being a hobby to a way of expression. My designs reflect my state of mind, the mood I want to convey and the intensity of my feelings. Resources today allow me to do that.
The definition of luxury in today's world is extremely tilted, though slowly changing. Luxury today should stand for a company that is integrating social and environmental issues as parts of its values, instead of the conventional meaning of the word 'luxury'. The entire world has evolved towards a much more aware and knowledgeable place. Design has followed but is still lagging behind in this aspect. It's time to shift the luxury market towards a path that is sustainable and one where social and environmental issues are a way of life rather than being lip service. 
You may also like: 5 questions with Laura Alber, CEO of Williams-Sonoma Inc. on the brand's foray into the Indian market and its unequivocal commitment to sustainability