People
5 questions with Karishma Bajaj on red blue & yellow's 20th anniversary
APR 5, 2021
| By Saloni Rege
It's been 20 years since entrepreneurs Karishma Bajaj, Asim Merchant and Paul Rodrigues founded red blue & yellow (RBY) in 2000.
The one factor that binds the trio is a continual passion for crafting contemporary, cutting-edge furniture that's rooted in Indianness. While the brand has been known for its wide repertoire of classic Burma teak pieces, it's also been curating spaces for the last decade.
RBY's incredible journey of providing unmatched quality of furniture will continue on, says Bajaj, as she talks about the venture's initial days, what good design means, and more. Excerpts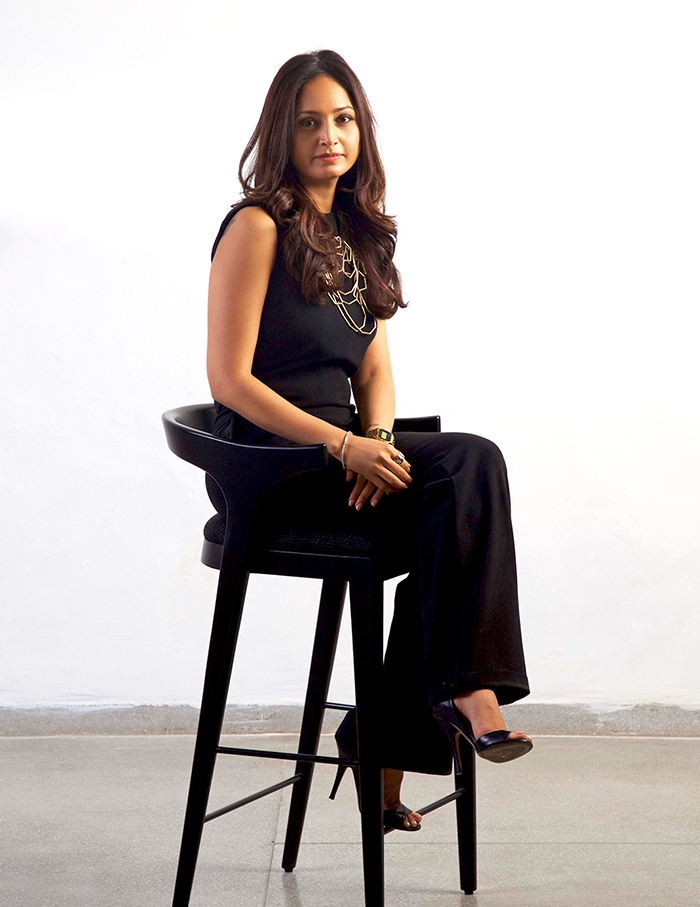 What was it like initially?
The idea of having a furniture store was fairly new at a time when people got theirs made by carpenters. Our biggest hurdle was to convert those discerning homeowners into our clients. More than a physical challenge, it was an intangible aspect of this notion. Eventually, people realised that buying furniture was hassle-free and the product delivered to them was exactly what they'd seen. The transition happened quickly and we made sure that our design sensibilities aligned with our clients'. And since then, we've been adding a contemporary touch to the furniture domain.
Which of red blue & yellow's products are your favourites?
I love the Leaf chair! I have it at home too. It is ergonomically designed, it cradles your body with comfort and is sculpted out of four pieces of wood. I also like the Drey bed which gives a sense of protection and openness at the same time. It just has this whole holiday vibe to it. Although not an outdoor bed, it can still be placed under a covered patio and belong there. I also adore our Paradigm centre table. It's so difficult to pick from the lot honestly, since all our products are customised in-house and evolve organically from observing the things around us.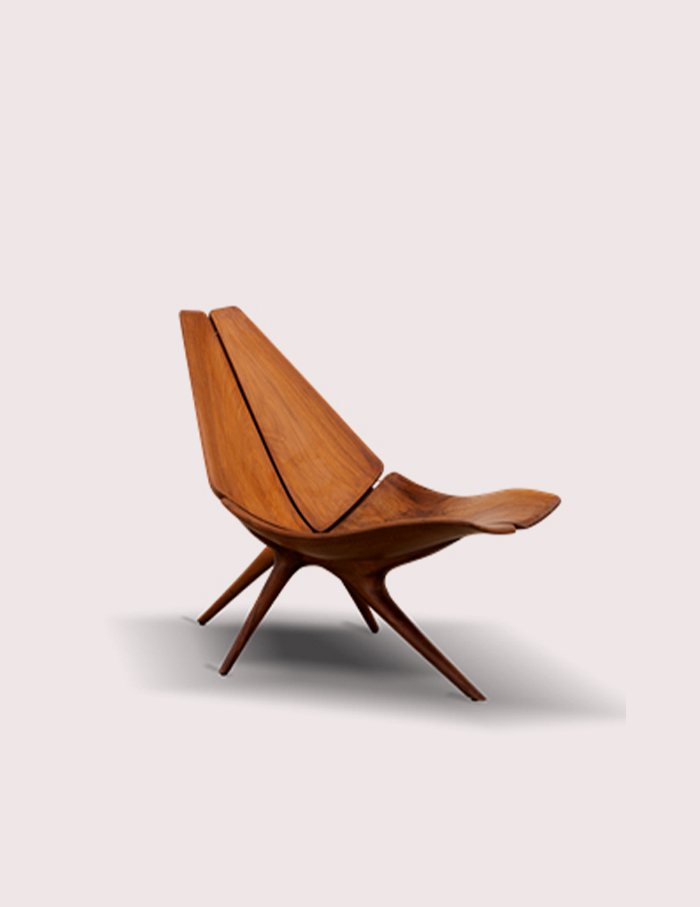 Good design to you is…
Not just a piece that looks great but also one that has utility value and a sense of purpose. At the end of the day, even if you have something attractive but it is not comfortable to rest on even for 10 minutes, it's meaningless. Simplicity, in my opinion, is the key! A dynamic product may seem fascinating initially but it will get boring after a couple of years. However, a simple and functional product will last for an eternity.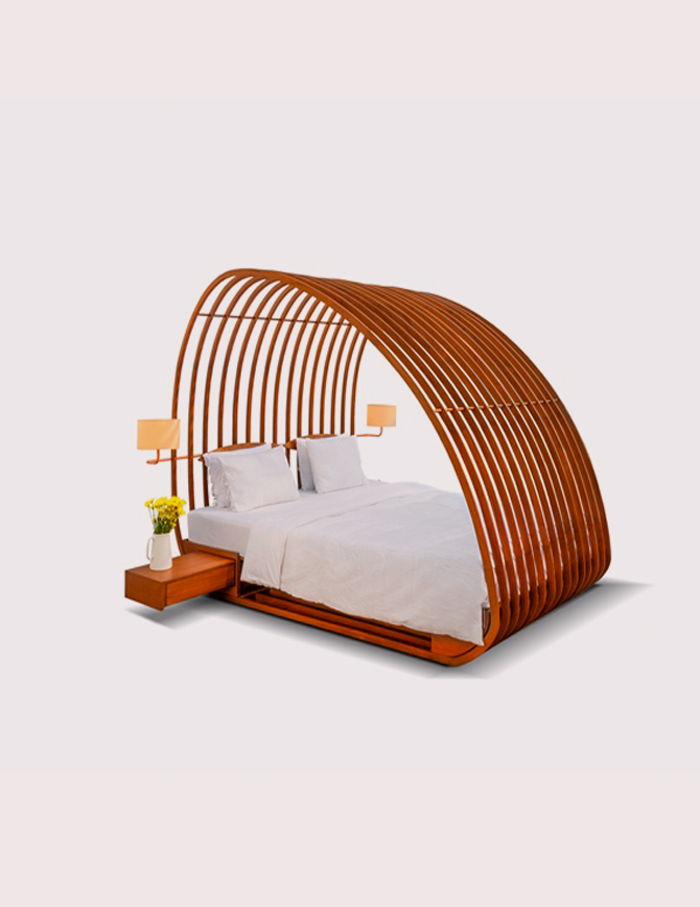 Which materials are you exploring or experimenting with?
We use a lot of Burma teak. It is sturdy, durable and can be handed over to the younger generation as an efficient material. We enjoy playing with it and carving forms out of it. These days, we are experimenting with metal, specifically stainless steel. But on a broader scale, we engage in different kinds of solid wood.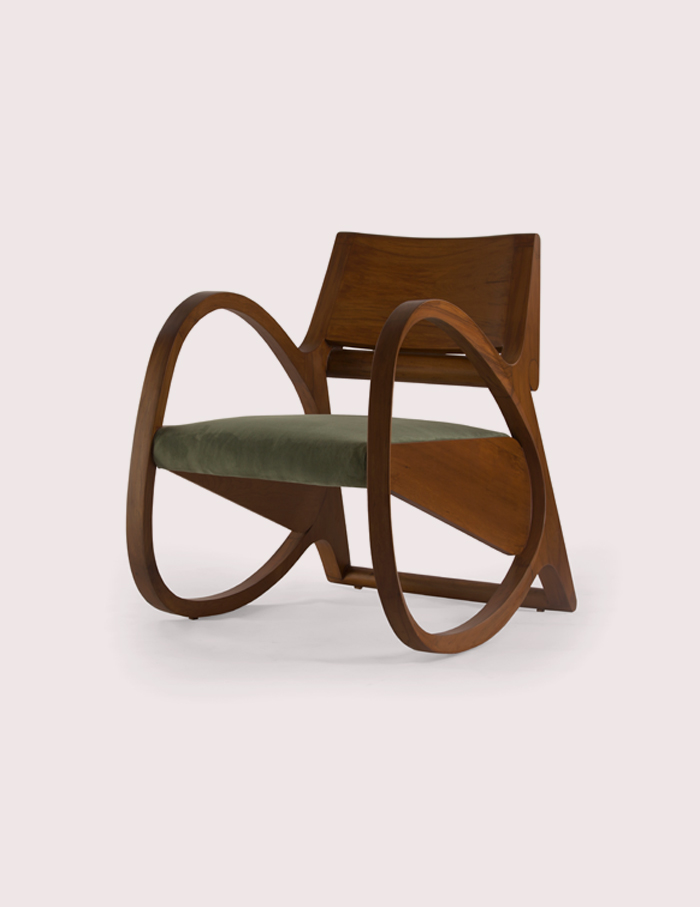 What's next for red blue & yellow?
We'll continue to work on the same lines as we have, crafting bespoke furniture pieces. We have transitioned from a retail store to being furniture consultants for projects and curating customised furniture. In fact, we've worked with renowned architects such as Rahul Mehrotra, Supraja Rao, Nina Puri, Ajit Shilpi, among others.