Homes
Asim Merchant of Red Blue & Yellow envisions an ebony tower for Deanne Panday using materials that define modern luxury
NOV 18, 2020
| By Mrudul Pathak Kundu and Tasneem Merchant
Since time immemorial, the old has always paved way for the new. This holds true even for fitness expert and author Deanne Panday's 4,000 sq ft home in the posh Mumbai suburb of Bandra.
She enlisted the expertise of the team at Red Blue & Yellow, a renowned furniture and interiors studio in the city, to turn around an old, dilapidating family bungalow into a swish habitat for a family of four.
The result of the collaboration is a fabulous, three-storeyed abode awash in a magnificent obsidian. Completed in 18 months, the structure has a natural envelope of tall stemmed bamboo, which serves the dual purpose of providing privacy as well as cooling the environs.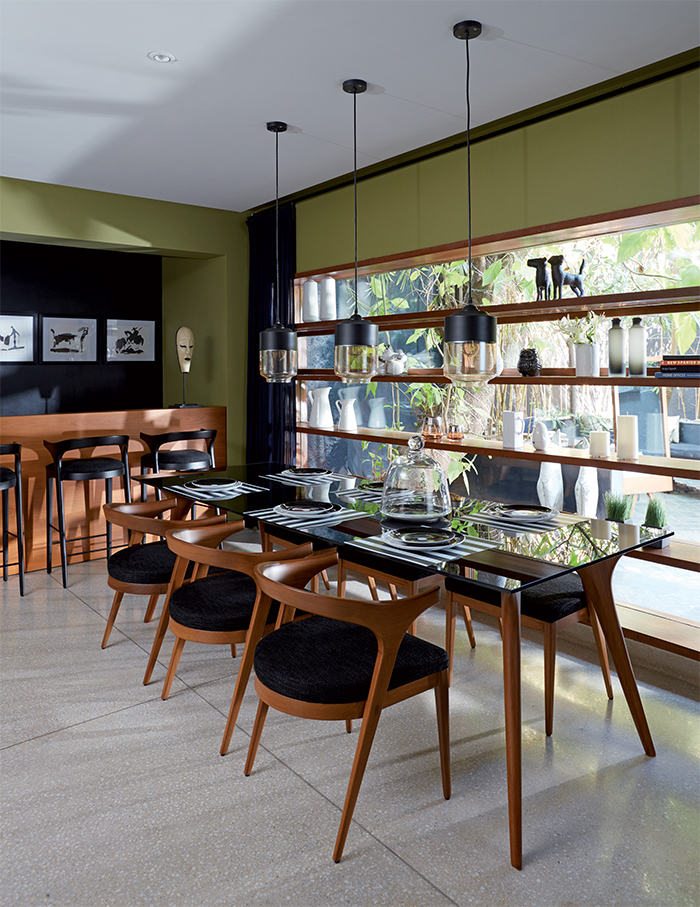 Great care was taken to ensure that the requirements of each family member were met, resulting in open gathering spaces as well as personal alcoves satisfying individual needs. In a Q&A, Merchant and Panday reveal how they developed this "refined, well-styled" villa.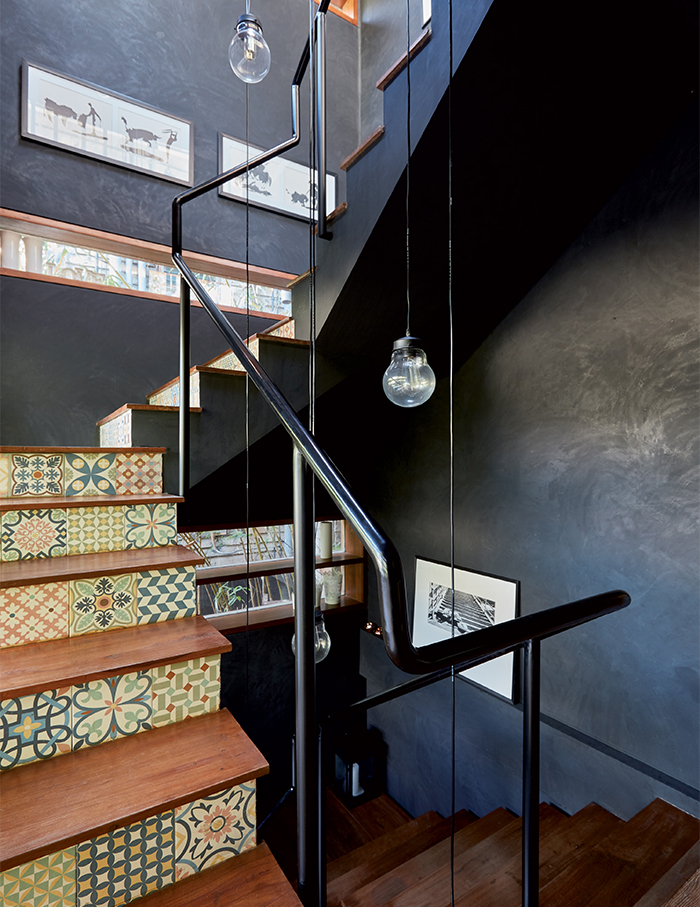 What were the key changes made in the architectural elements of the old edifice?
Asim Merchant: The most important thing was to have windows—not the typical sliding ones because security was an issue. So, we built them like shelves, with glass panels that can be opened for cross-ventilation. The introduction of wooden slats for privacy was another vital aspect. We decided to not have box grills and incorporated timber partitions instead. I wanted the house to be dark, an unconventional choice that makes it a stand-out feature.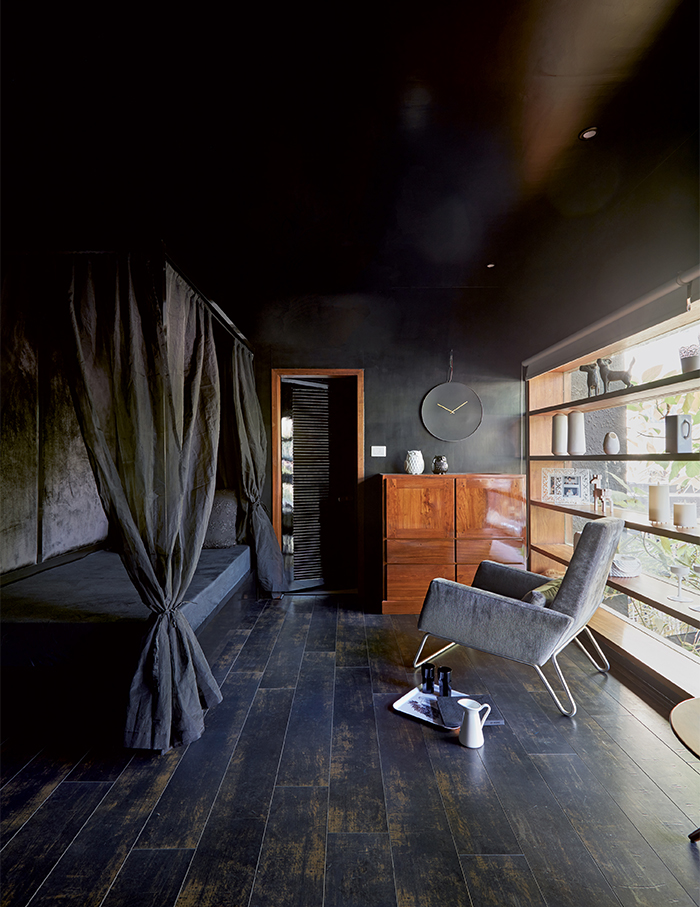 ED: Even though there are bursts of colour, black dominates the space. Was this a conscious decision?
Deanne Panday: Earlier, we'd done parts in deep brown as an experiment, then switched to a darker shade and ultimately decided on the coal hue. Initially, the kids were hesitant but when they saw the master boudoir, they came around. My favourite section is my own bedroom, which is in this shade, including the sitting area. It's meditative and I can switch off once I'm here. In fact, this is where I read and practice yoga as well.