People
5 questions with Gaurav Malhotra on Hansgrohe India's Virtual Aquademie launch
SEP 22, 2021
| By Sharayu Shinde
With the pandemic changing our shopping habits and altering the traditional experiences, there is a great yearning for the experiential element. Hansgrohe India is all set to bring this much cherished experience to its customers through the Virtual Aquademie launch. 
An iconic global experiential property in Germany, it is now being opened to the Indian consumers through the digital realm. The experiential deep dive into the innovative world of Hansgrohe and AXOR.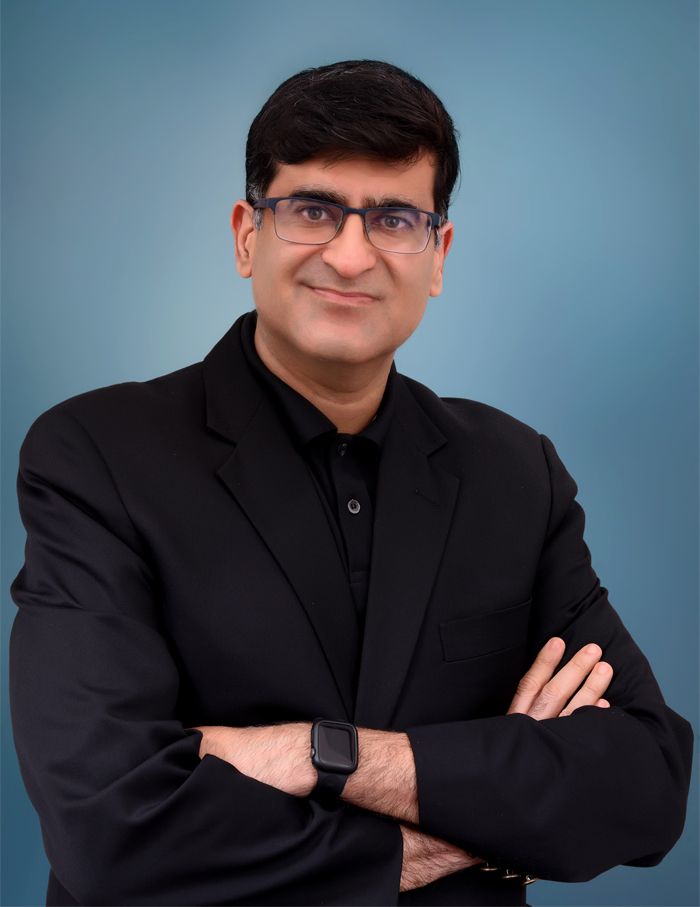 How has your association with Hansgrohe Group evolved your perspective on design, over the years? 
I think the first major change was in the understanding of design with a far deeper context around design philosophy and not just product appearance. Also, the fact that Hansgrohe works with International designers across the world introduced me to global cultures and choice of material and design philosophies that were expressed in their collections. I could also understand how world leading design could be unique, path breaking and yet timeless. That was difficult for me to imagine as I was influenced more by passing trends earlier. The last and most important learning was the ability of good design to add value for the customer. This realisation was quite striking in terms of the extent of benefit it gives.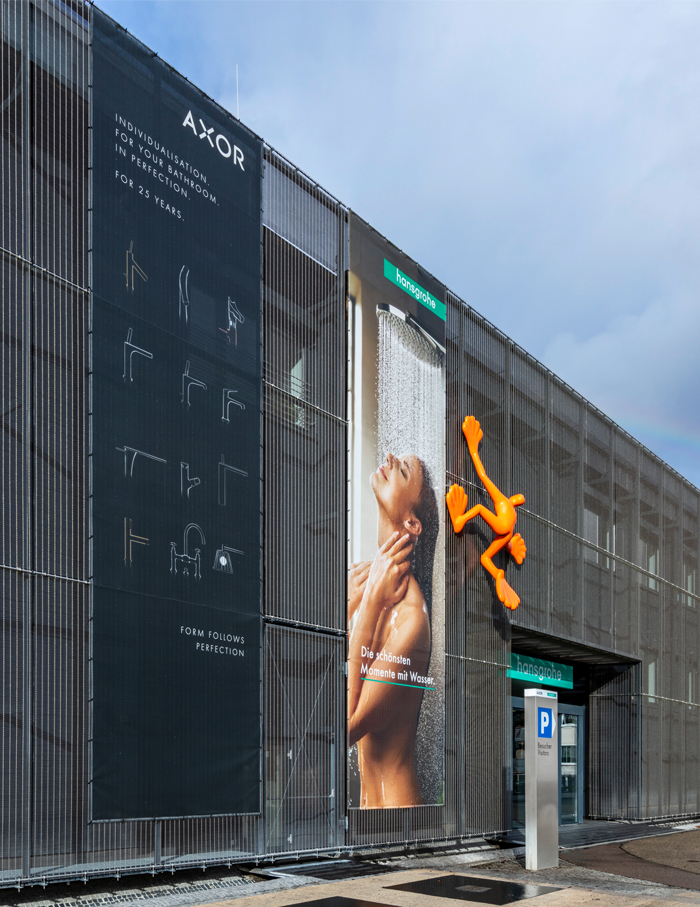 Tell us something about the Hansgrohe Virtual Aquademie launch and what went into conceptualising it?
At Hansgrohe, it is our firm belief that the best way to ensure that a product suits your needs and preferences is to try it beforehand. This experience is what we are offering at Hansgrohe Aquademie. However, since the onset of the pandemic, physical testing has not been possible and is still limited. Thus, to continue offering the reassurance that can only be found in preview and experience in real-life settings, we have developed a virtual format tour. 
With these virtual tours, we are keeping our current and potential customers updated about the latest additions to our product portfolio. Moreover, the Hansgrohe product experts present during the virtual sessions can address customer queries in real-time. With this, customers gain in-depth information into the technicalities about products through experts and make informed purchasing decisions.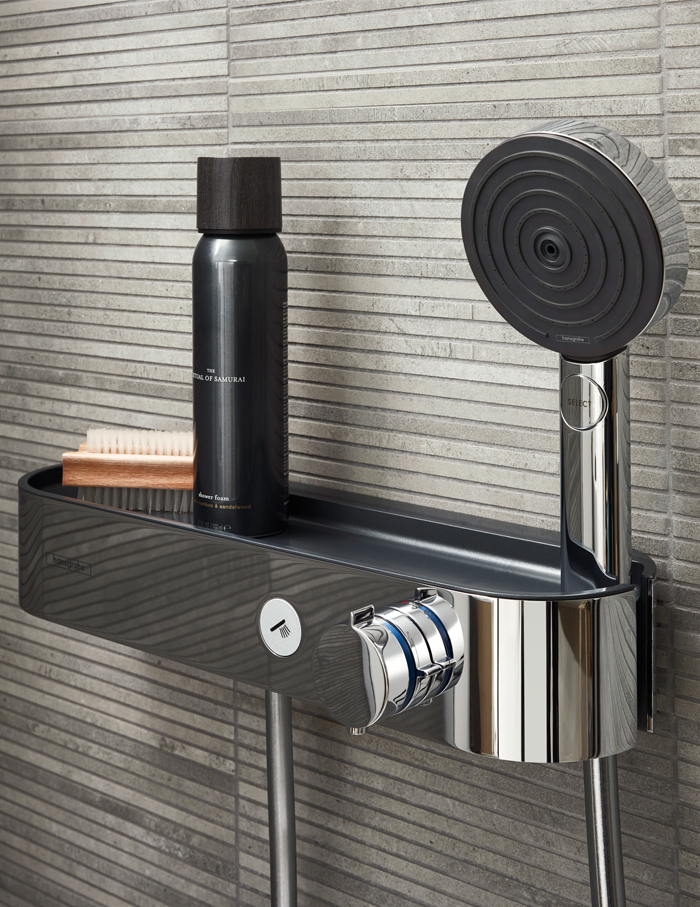 How does the brand constantly strive to reinvent and remain at the top of the game? 
Since our inception, we have strived to prioritize the needs and comfort of our users. Both Hansgrohe and AXOR products are created with the purpose of delivering human-centric water experiences that make one truly feel alive. In doing so, we are able to bring forth the smartest solutions and the best design quality to stay ahead of the curve. 
Our bathroom fittings are highly individualistic with distinct surface colours that make for freedom of creative expression. Our showers turn bathrooms into an oasis of wellness while the customization options create long-lasting exclusive highlights in the bathroom. Different, diverse styles of our designers like Phillippe Starck and Antonio Citterio, offer a luxurious look and feel to any bathroom. 
Finally, in line with the need of the hour, our products with the lowest flow rate in the industry, are able to ensure the economical consumption of water and energy. We have unrivalled, universal, timeless designs that enhance the ambience of any bathroom, be it contemporary, modern, classic, compact, or open. This, combined with a keen focus on user-friendliness, keeps us at the top of our game!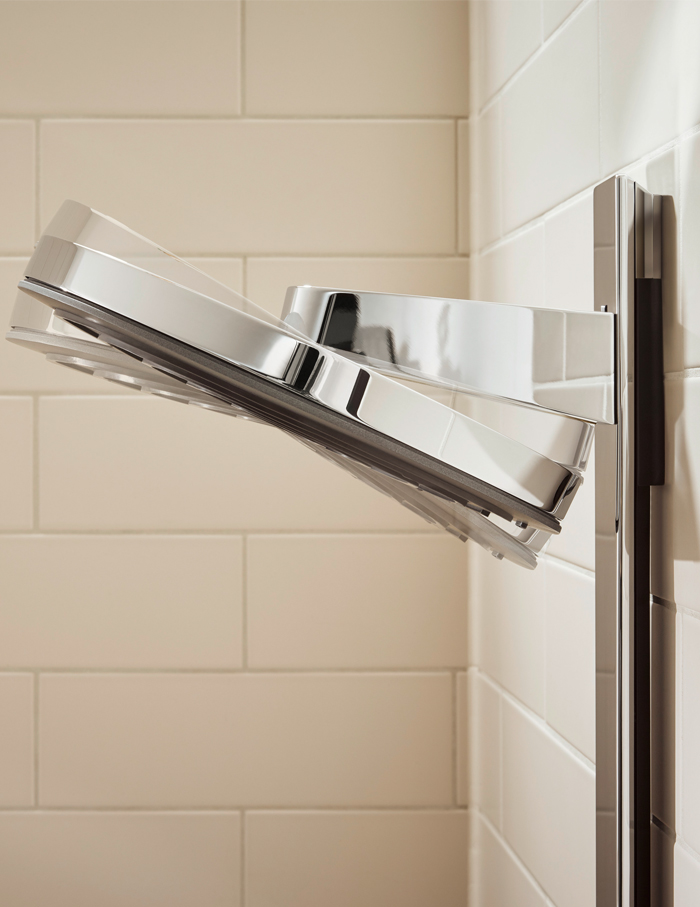 Tell us about your most cherished product from the brand's repertoire…
For me, the most fascinating of our offerings is the Rainfinity range. It's perhaps also our most recognized shower range. Rainfinity offers a sophisticated, colorful and textured finish to any bathroom with overhead showers, hand showers, showerpipes and the innovative shoulder showers designed especially for women. The cutting edge shoulder showers, with a stylish and functional design, allow our users to take a refreshing and luxurious shower without wetting their head or hair. 
Adding modern extravagance, Rainfinity lets users switch intuitively and easily between different jet types with Select controls and enjoy a sensual pampering session. In addition, Rainfinity is equipped with the technologically-advanced PowderRain, a unique, innovative jet type that transforms the water into the finest micro-droplets of water enveloping your body like a gentle, misty blanket. This also brings the shower noise down to a mere whisper while minimizing splashing. It enhances the relaxing capabilities of each shower, and lets you enjoy luxury every single day.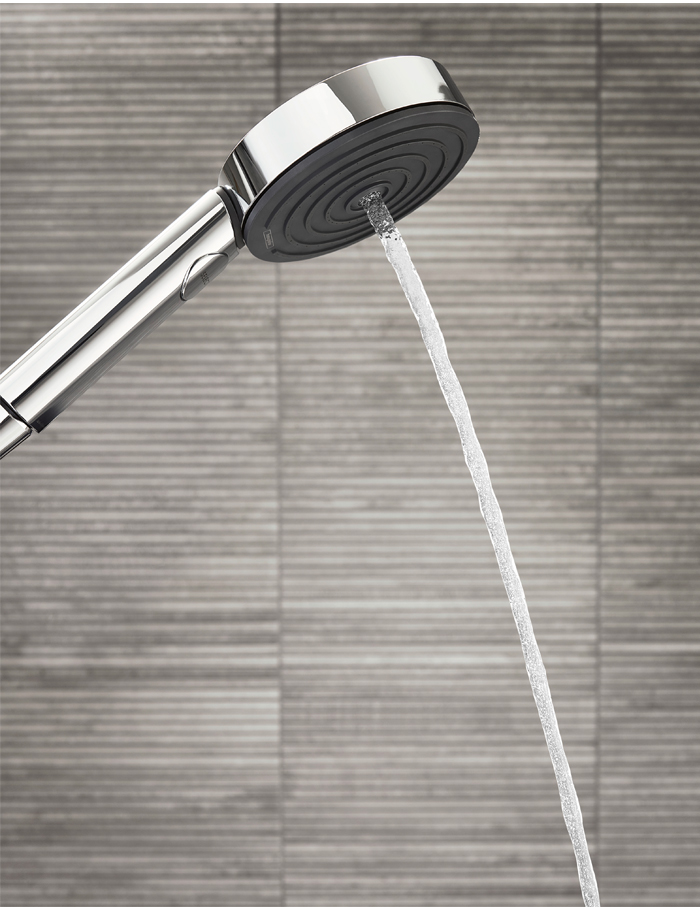 What role does sustainability and environmentally conscious design play in the current scenario?
The impact of the decidedly challenging COVID-19 pandemic has been multidimensional. It has transformed customer priorities and perceptions and definitely shifted the focus towards sustainability and environment-friendly products. For instance, most customers are now concerned about water and energy consumption. As a result, they are more inclined than ever before towards products that are created with compassion towards the environment. 
Malhotra concludes by acknowledging that consumer priorities are evolving, they are demanding sustainable consumption and minimal wastage. Hansgrohe India is committed to empowering customers with advanced technology and modernistic products. The brand is working towards creating more human centric experiences that ensure the consumers a more relaxed, satisfied experience with the most premium quality products. 
If you enjoyed reading this conversation, then we recommend you to explore this interesting segment of 5 questions with Faye Toogood on her first collaboration with Birkenstock!