People
5 questions with Faye Toogood on her first collaboration with Birkenstock
AUG 12, 2021
| By Team ELLE DECOR India
Drawing upon shared brand values, Toogood launches its first collaboration with Birkenstock. Faye Toogood, the creative mind behind Toogood reimagines the iconic Birkenstock designs and crafts a timeless rendition that goes beyond just footwear to include a capsule clothing collection and a bed.
An instant connection with Oliver Reichert, CEO of Birkenstock, marked the beginning of the venture that brings the core strength of function and sculptural design to all aspects of life. Connected through their shared love and understanding of principles of design, the brands have firm beliefs, practices of sustainability, and longevity.
In an interaction with ED, Faye Toogood acknowledges the collaboration's monumental impact on her brand's growth and shares insights into the incredible collaboration that she dearly cherishes…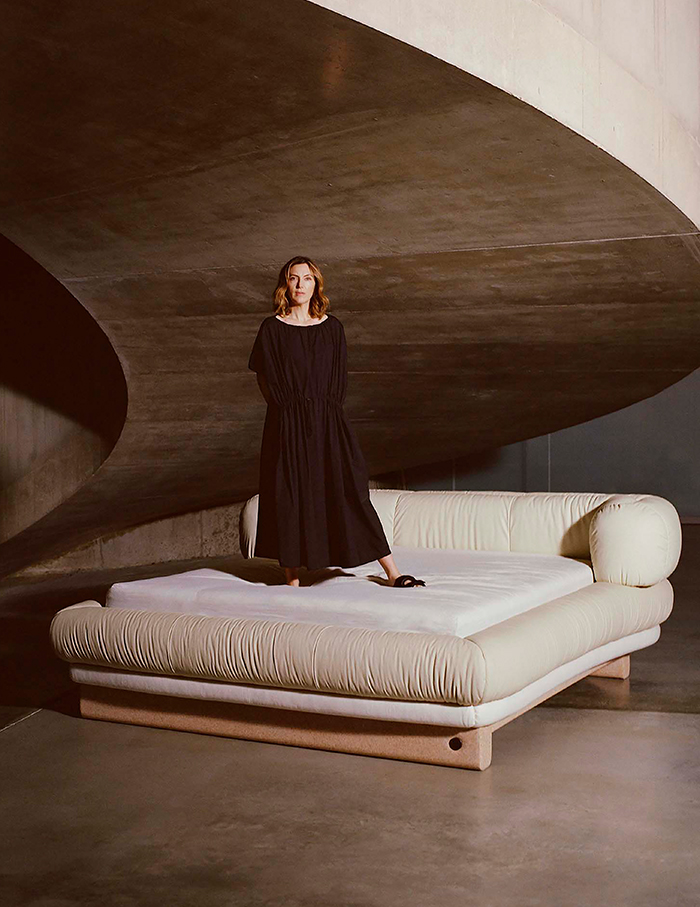 What is the inspiration behind the Spring/Summer Collection and what products should we look out for?
I always start projects with a narrative.  When I started to think about this project and Birkenstock's iconic sandals, I was fascinated by the fact that alongside pottery, artworks, and tools, sandals are amongst the earliest surviving artifacts.  These found objects are then often put on display.  Our collaboration with Birkenstock was influenced by this idea of searching and discovering and the sandals becoming sculptural objects in their own right.  As a final element of narrative, the themes of discovering, searching, and collecting are realised in the sandal names: The Mudlark, The Beachcomber, and The Forager.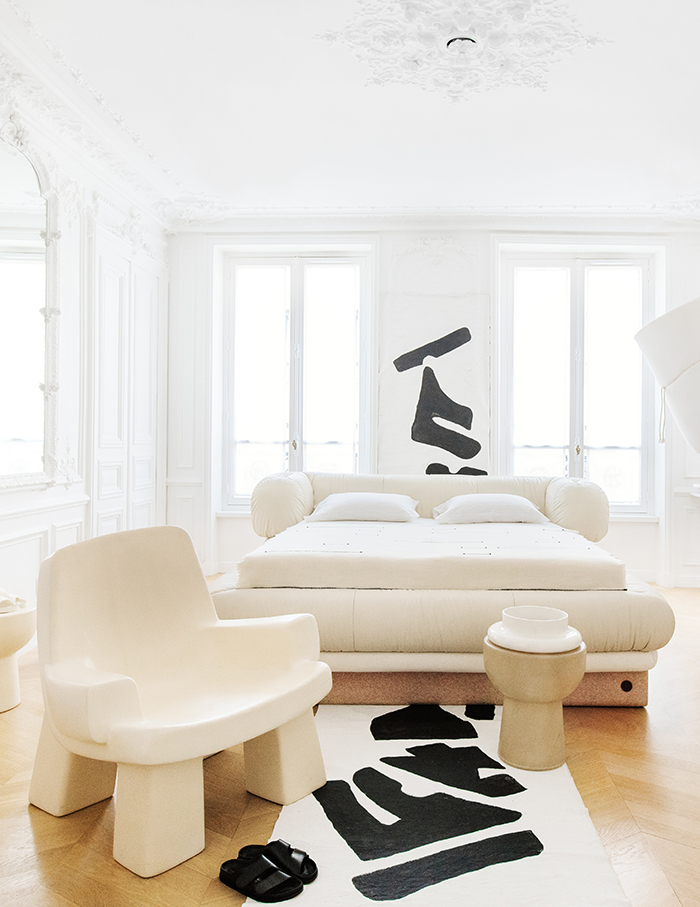 How do you think the ideologies of your brand complement Birkenstock's style?
Like Birkenstock, I believe in staying true to your identity and creating universal pieces that can be worn every day. When my sister Erica and I set out to design Toogood clothing we wanted to create a unisex collection that would appeal to men and women of all ages.  We wanted to create pieces that would become wardrobe staples, like a personal uniform.  Although we do continually introduce new styles and fabrics into the collection, there is a core of styles that we offer every season that we believe are timeless.  Sculptural forms and using high quality materials are also values we share with Birkenstock.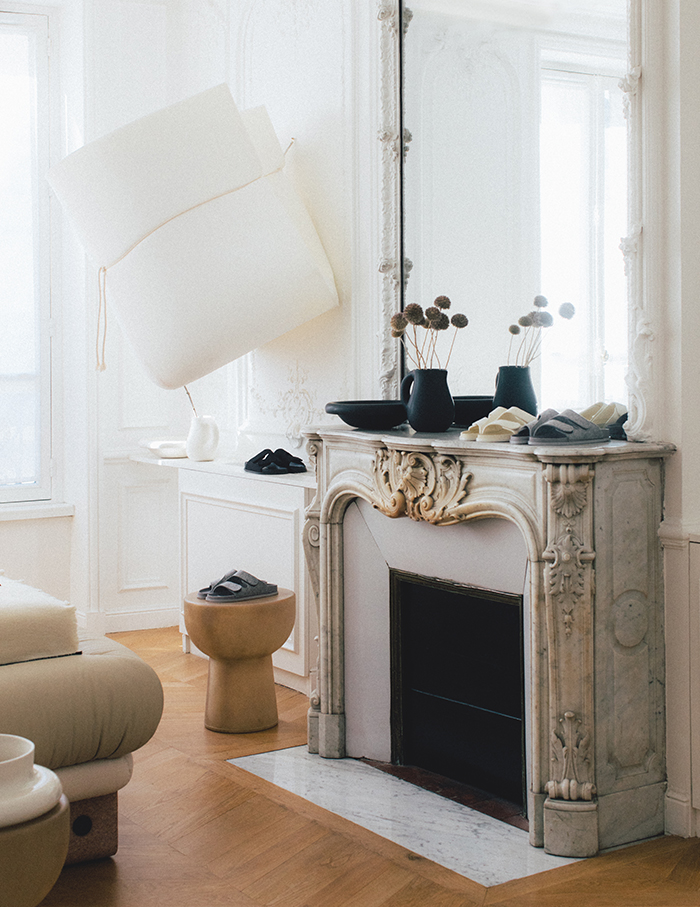 Tell us about the process of curating this collection, the time it required and the parameters that were considered…
We started developing the collection 2 years ago.  Pretty quickly after the initial discussion, we both wanted to expand the project beyond shoes to include clothing and a bed, allowing a truly holistic approach to creative collaboration.  In the studio, we created a series of small sculptures which went on to inspire the cuts and puffy forms of the final sandal shapes.  Retaining the iconic Birkenstock cork footbed, we re-cut Birkenstock's Arizona and Zurich patterns into new contours using cardboard and scraps of material – the same way we'd approach a new piece of furniture. 
The clothing collection for men and women was designed to complement the sandals with a neutral palette of black, white, and grey.  This echoes the black and white canvas coats of Toogood's first collection, accentuating the focus on shape, cut and texture. The act of recutting the Birkenstock sandal is highlighted throughout in prints which incorporate the pattern shapes of the sandals into bold, graphic designs.  These are used on shirts and dresses, a T-shirt, a large Tote bag, and a towel.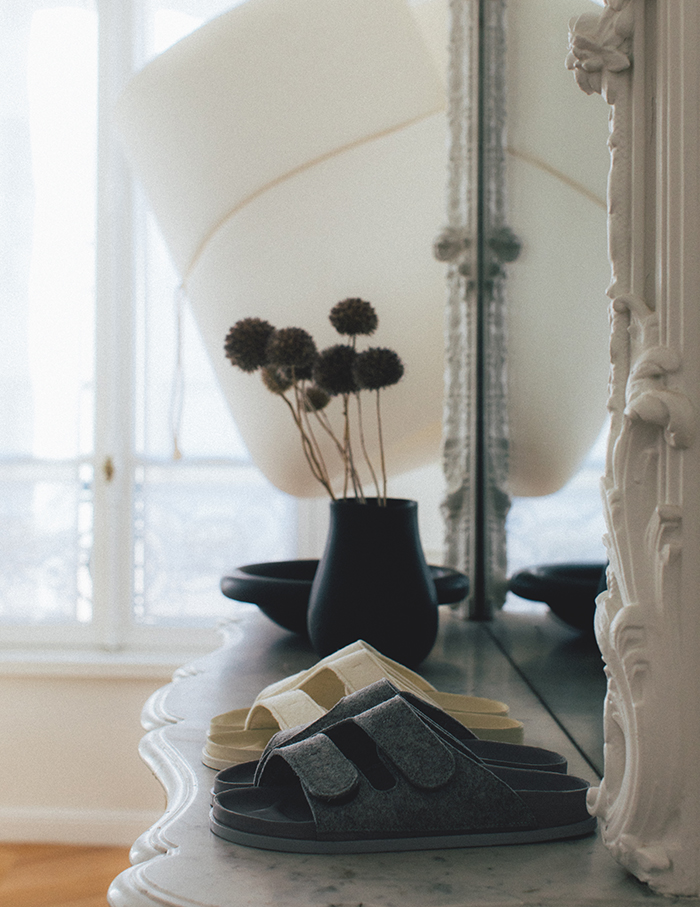 What sort of materials were explored for this series?
Alongside high quality leather and suede, the sandal collection includes signature Toogood materials:  canvas and felt. Both have raw and sculptural qualities that I love and I return to them time and time again in both my furniture and clothing collections.  The Forager Coat—a generous hooded coat in the capsule collection is made in the washed painted canvas we used in our first Toogood collection. Using soft nappa leather we were able to explore the new soft, puffy forms we created for the Beachcomber Sandal straps and the bed surround.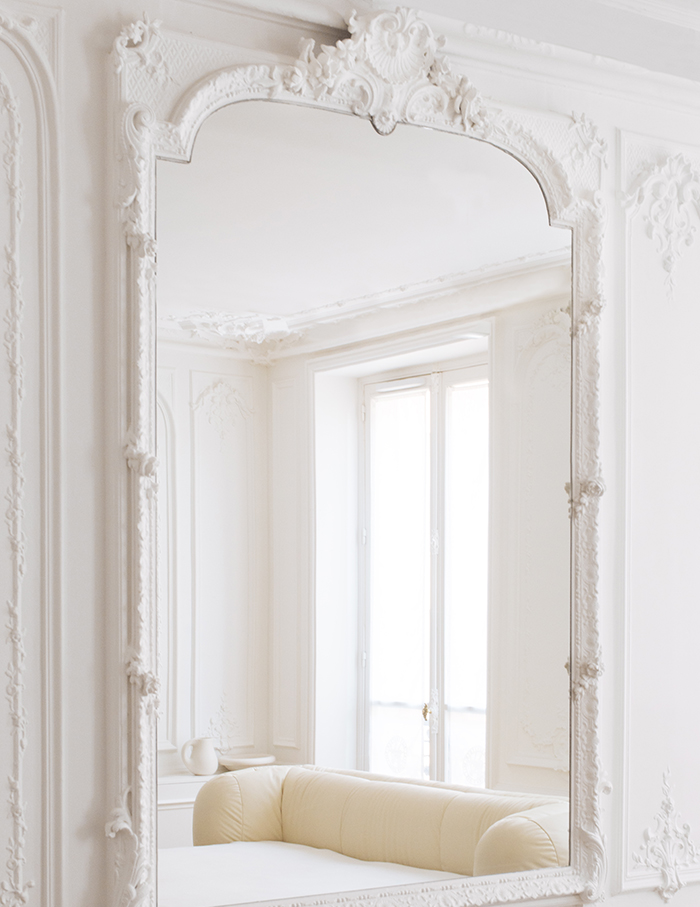 Tell us about the three USPs of the sculptural bed…
Birkenstock redefined the idea of a bed ergonomically. I was impressed to see that the mattresses are partially made out of cork and that the slatted frame has been turned into a supersized version of their footbed. Using this principle of questioning the status quo, I started designing the bed with the same holistic approach.  I used cork as a base to mirror the sandals and then used breathable, natural materials which are comfortable to be surrounded by while you sleep.  Birkenstock's sleep system is intrinsic to this bed; we created puffy layers of canvas and leather upholstery creating a soft form, which sits on the cork base with the natural mattress and slatted frame held within. The headboard and surround are upholstered in cream leather embracing its natural texture.  The bed design uses all the signature materials of the Toogood x Birkenstock collaboration in a single piece.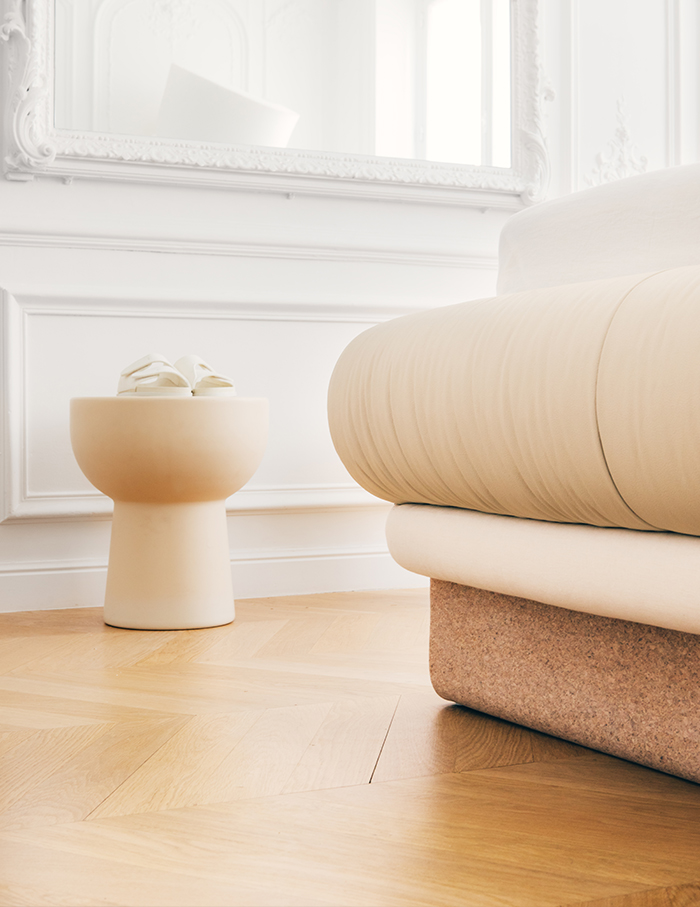 The collection will be followed by the launch of Toogood's first ever homeware collection featuring sculptural ceramics and handwoven throws. Faye affirms that she will also be working on her next body of work—Assemblage 7, limited-edition furniture and objects.
If you enjoyed reading this conversation, then we recommend you to explore this interesting segment of 5 questions with DeMuro Das on their newly launched Manhattan showroom…