Design
5 questions with Mikael Kruse Jensen and Navin Khanna of BoConcept on the fusion of Danish and Indian furniture aesthetics making a new wave globally
SEP 20, 2023
| By Rajlakshmi Dastidar
From Mumbai's bustling apartments to Delhi's serene bungalows, the concept of less is more has become a way of life. With its new AW'23 collection that perfectly mirrors this approach, BoConcept's furniture becomes a representation of classic, clean and simple living. In conversation with ELLE Decor India, Mikael Kruse Jensen, Global CEO, BoConcept and Navin Khanna, Director, BoConcept India tell us how the latest collection stands as a testament to the blend of Danish and Indian designs to create homes that breathe with character and charm in India.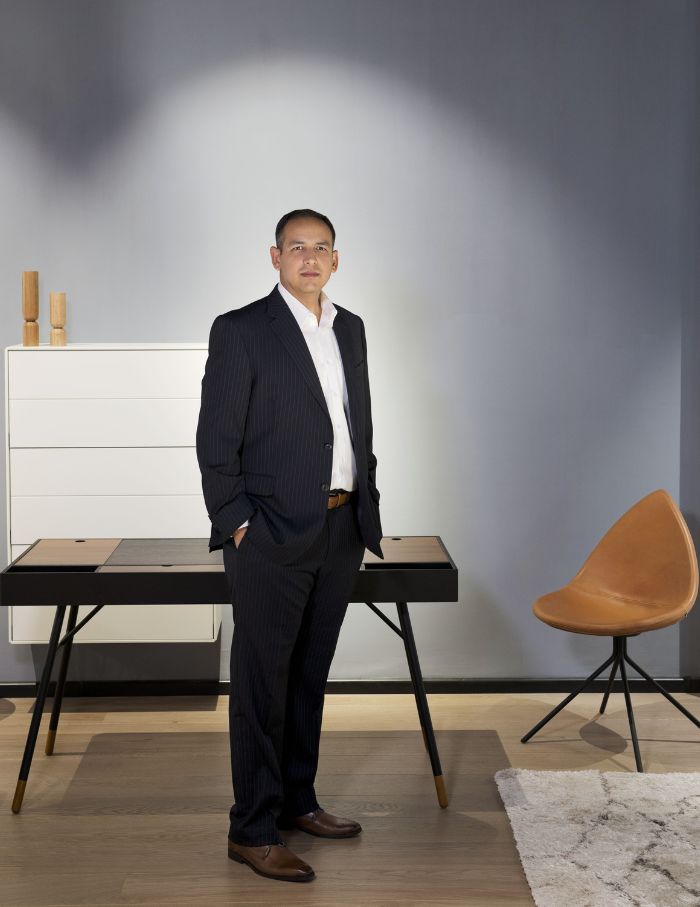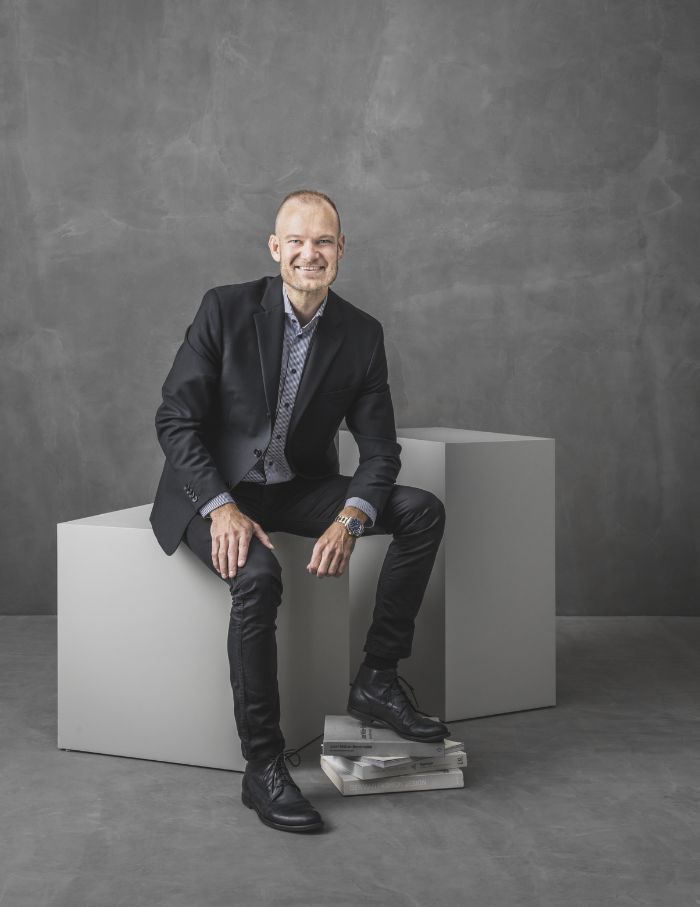 How does the AW'23 design ethos fit with the Danish approach to design in India? 
Scandinavian styles are coming into the mainstream in India. The simplicity and minimalistic nature of Danish design create the sought-after tranquillity, cocooning and escapism our clients demand, a trend accelerated during the pandemic.
The metropolitan style has particular appeal for our Indian customers. Of course, new consumers also appreciate our second style (Scandinavian) which is more about minimalistic design/construction in honest materials. For AW'23, the oversized proportions of our new Salamanca sofa respond directly to a global consumer desire for playful lounging and next-level comfort.
The Santiago dining table reinforces the current trend towards organic, sculptural shapes and tactile materials, whilst our new storage system Calgary will resonate with the huge surge in demand for inspiring, versatile and multi-tasking storage that maximises space.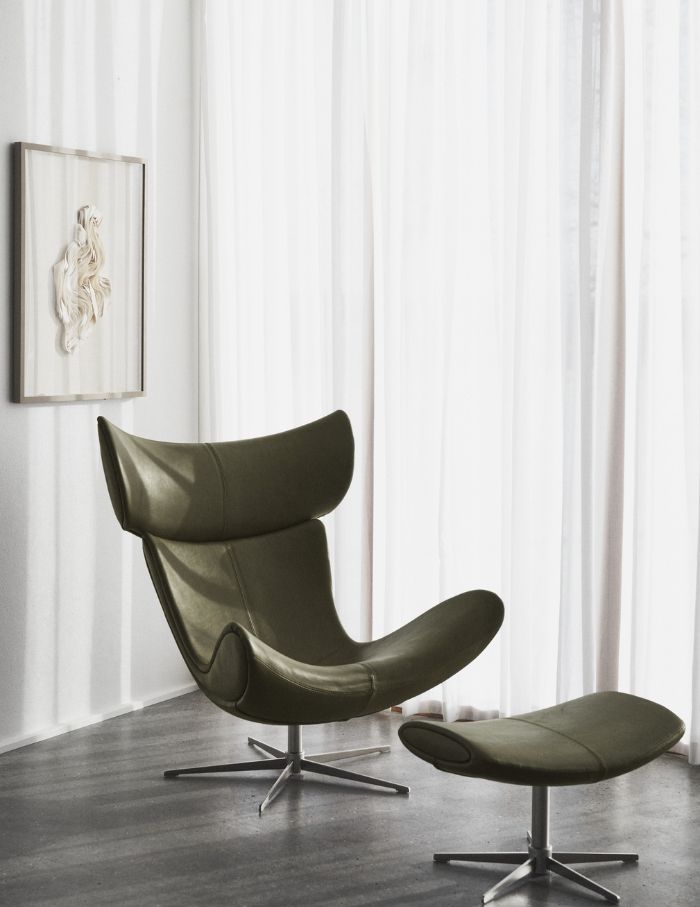 In view of the frequent eco-awareness linked with them, emphasise any environmentally beneficial or sustainable features of the products under the AW'23 collection.
We have been a member of the UN Global Compact since 2009 and have achieved a number of milestones in our Sustainability journey. Our factory in Ølgod, Denmark is powered by renewable energy, we have achieved FSC certification for our Wooden products and our ambition is to have 90% of our wood FSC-certified by 2024.
Our new collection for Autumn/Winter 2023 will be fully FSC-certified. At BoConcept we also pride ourselves on the quality of our fabrics and the choice that's available in terms of yarns, finishes and colours. The Oeko-Tex stamp of approval comes with our Skagen, Wellington, Bresso and Tuscany fabrics, which all carry its STANDARD 100 certification.
Moving forward, we will be taking responsibility for every material we use, working in mutual collaboration with our suppliers and seeking transparency and traceability across our supply chain. 
When it comes to our fabric materials we strive for quality, performance, and durability. Engineered to withstand the demands of busy everyday life — our 'Frisco' material has a unique and patented Aqua Clean technology treatment to resist stains and last the entire lifetime of the fabric.
Are there any defining products that really highlight the marriage of Indian and Danish aesthetics?
Interior design is very personal and choosing Danish Design is a considered choice and preference. It is not about fitting into a Market's design sensibilities but staying true to the Danish Design principles international consumers demand. 
A big advantage of BoConcept is our customisation possibilities so our designs can adapt to our clients' style preferences. Close to 90% of our products are customisable from size, configuration, functionality, fabric etc. allowing us to create an environment that is truly bespoke to their personal tastes, preferences and needs. It's what we call Live Ekstraordinær! 
We exist to transform ordinary spaces into extraordinary places, and that is no doubt where our best-in-class interior design and styling service sets us apart. Scandinavian styles are coming into the mainstream in India. 
How has the transition from maximalism to minimalism been significantly shaped by furniture? As the design landscape changes, how does BoConcept's design impact the Indian and worldwide markets?
Our BoConcept minimalist aesthetic translates well into local traditions and styles. With a 'Less is more' design ethos, and a heritage rooted in Danish Modernism for over 70 years, our enduring design approach has been about clean lines, timeless style and craftsmanship.
Neutral colours, classic balanced proportions and understated style ensure BoConcept is always modern and relevant in countries around the world.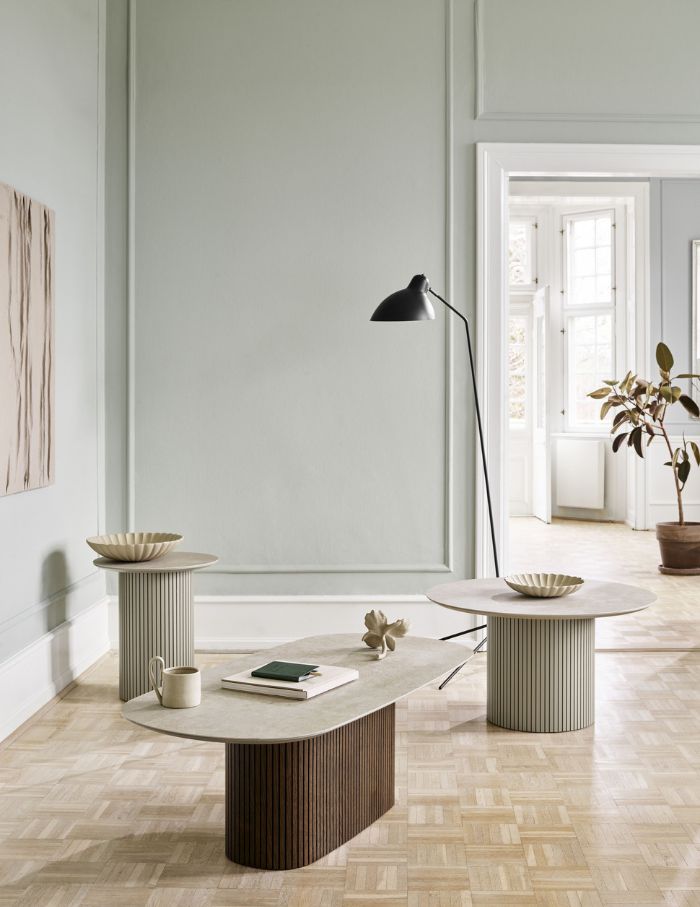 Can you share a few interesting insights into the new collection that you are launching?
For the AW23 season, BoConcept is asking, how does great design make you feel? Home is our most important space to recharge, express ourselves and provide protection from an increasingly uncertain world. "With the new Kollektion we lean into the power of design to bring a feeling of deep satisfaction. The new pieces are designed to bring sensorial pleasure into the everyday," says Collections and Visuals Director Claus Ditlev Jensen. 
The trend landscape signals that we are in a polycrisis era. This has increased the desire for calming spaces and comforting products that maximise emotional and physical wellbeing: home as a sanctuary. With WGSN citing that 72.8% of people globally feel anxious about issues ranging from the environment to the cost-of-living crisis, it's perhaps not surprising to learn they are craving deep comfort.
The 'Buy less, buy better' mindset also continues to frame consumer appetite for long-lasting materials and timeless styles. With this in mind, the Santiago dining and coffee tables feature hard-wearing ceramic tops, whilst the Calgary is a piece designed to evolve over the years as the consumer discovers new keepsakes to display or even wishes to adapt its usage to a different room or function.
You may also like: A peek into the future of design — Leopold Cavalli of Visionnaire along with Alessandro La Spada explores the connection between architecture and nature through this villa in Dubai's Bulgari compound