Design
Zoya's Aeterna underscores brand's design legacy with two new patents on stone cuts
MAR 10, 2022
| By Team ELLE DECOR India
For over a decade now, luxury atelier Zoya, from the House of Tata, has been crafting jewellery with meaning, finding inspiration for each artistic creation in facets of the heroic journey of a woman through life.
Every piece of jewellery from Zoya narrates a fable of inspiration embodied in the nuances of cuts, colours, curves, design, gemstones —all binding into a contemporary dialogue that reiterates the timelessness of this tale, through rare jewellery.
Zoya's marquee collection Aeterna, finds design direction in ancient symbols of sacred geometry such as the Flower of Life, considered by artists and philosophers through the ages as the blueprint of the universe and a source code for infinite feminine energy.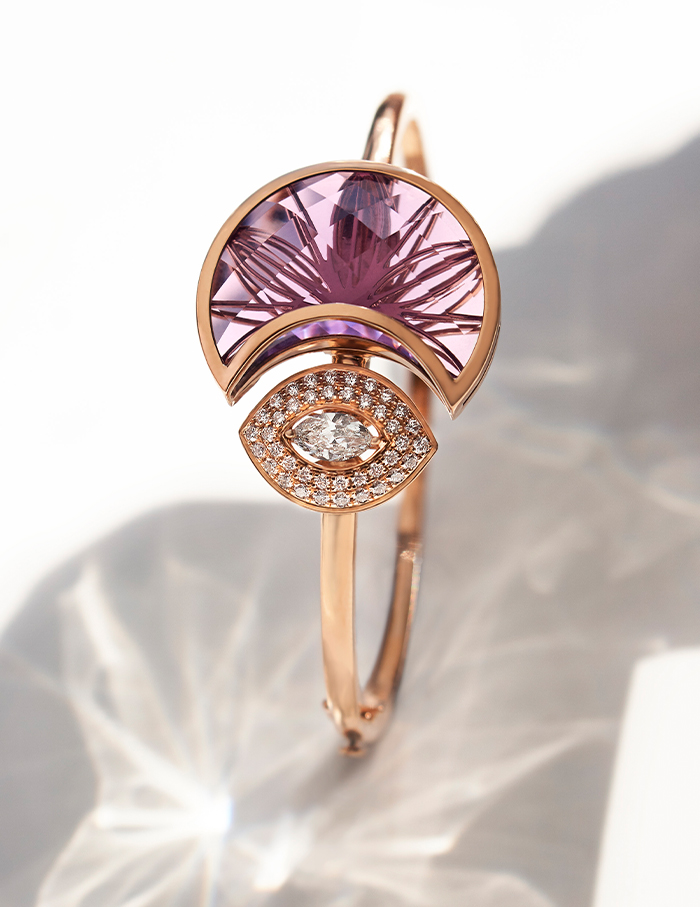 Connected with this energy, a woman feels limitless, able to manifest her dreams as her heart desires. Says Amanpreet Ahluwalia, Business Head, Zoya, "This is a very special collection, where every piece is like a beautifully crafted talisman, a reminder of the source of power inherent in us all!"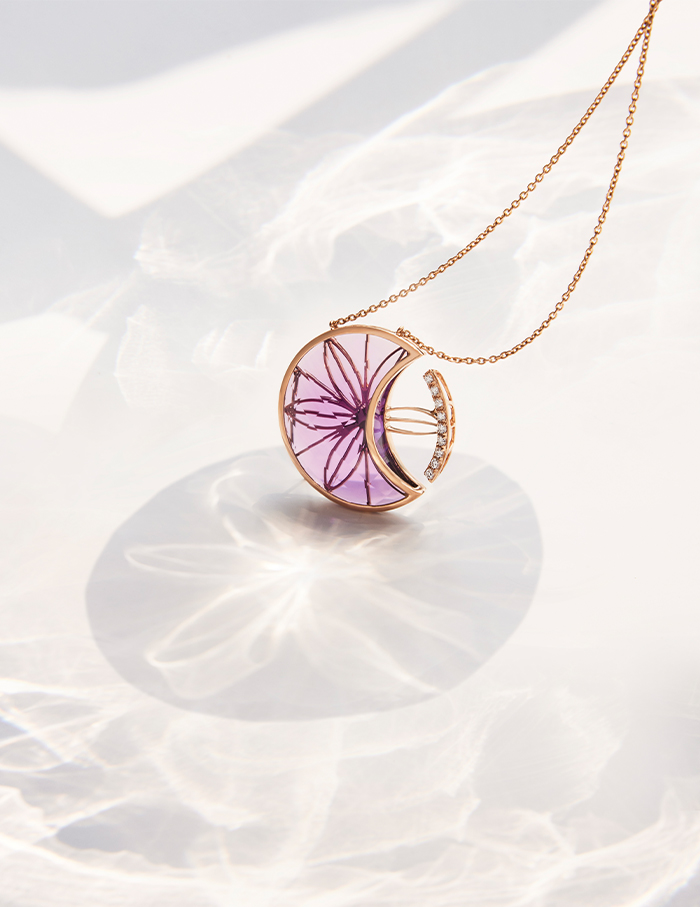 Crafting a young and lively juxtaposition, the collection presents feminine shades of amethyst, pink sapphire, morganites and rose gold with compelling abstract structures in its design. Mirroring a metaphoric vessel of power via symmetrically balanced intersecting circles, the motifs magnetise inspiration for the collection with clean and edgy fractal patterns forming the symbol of Vesica Pisces.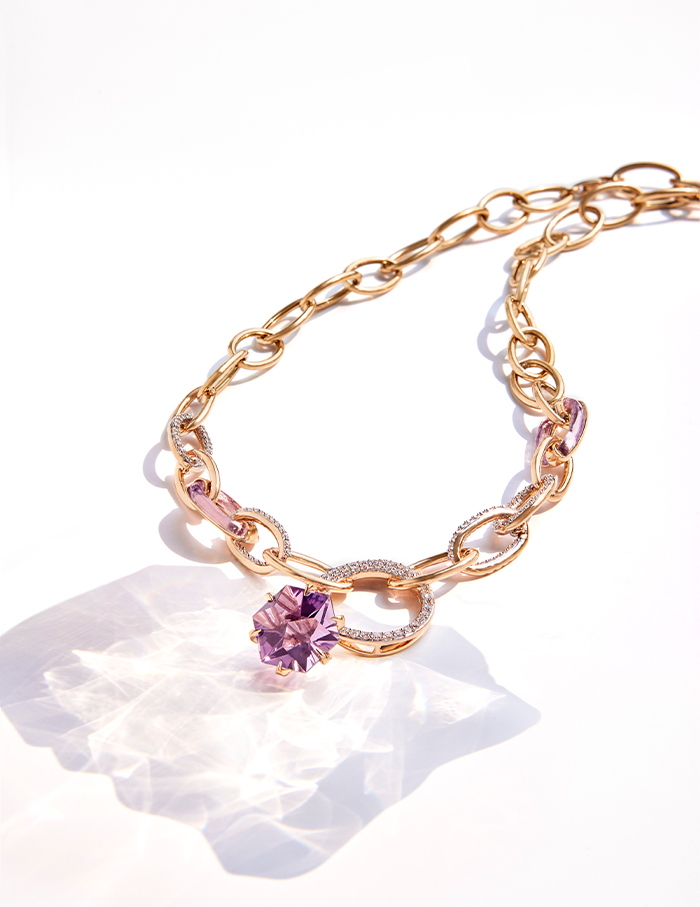 A select set of forty pieces has been thoughtfully curated with two new patented stone cuts taking the spotlight, underscoring Zoya's legacy in design innovation.
Redefining the way fine jewellery is perceived in the country, the Zoya atelier achieves the complex charge of cutting the finest amethysts and sapphires into never-been-seen-before forms of icosahedron and dodecahedrons, whilst offering optimal stone visibility and light reflection from all perspectives.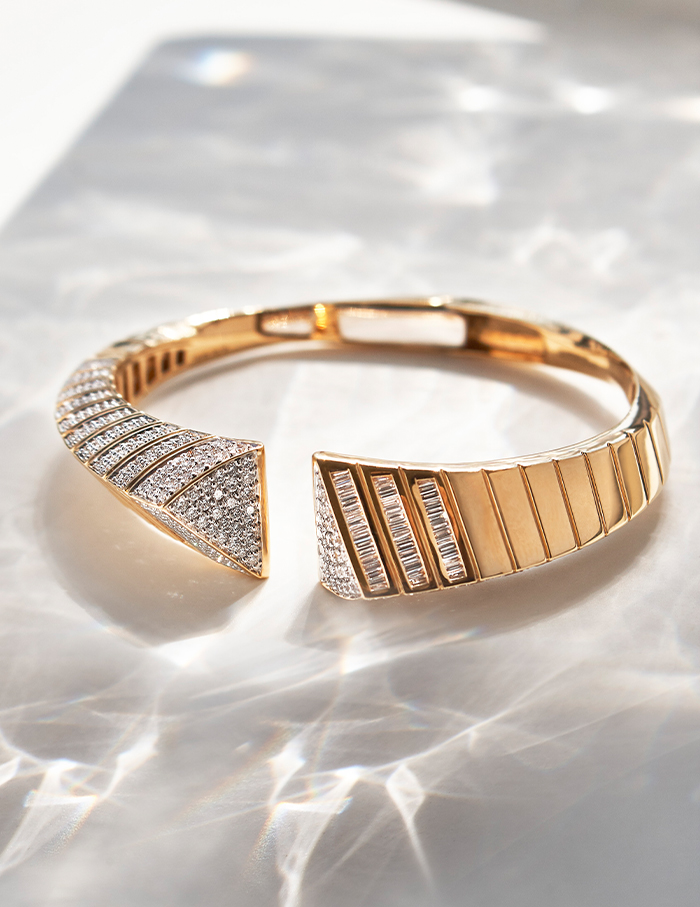 "The collection is designed to dress up your daily wear and offers endless versatility in styling as it can be stacked or worn individually. With complex construction Aeterna is a lively meaningful collection which is extremely stylish," reveals Revathy Kant, Chief Design Officer, Titan Company Limited.