Homes
Yakusha Design pens a love letter to minimalism with this Ukrainian residence
SEP 12, 2020
| By Vedika Nair
Big on space but not on clutter, this Kyiv home is a breath of fresh air. "There is nothing, but all," says Viktoria Yakusha, who along with the team at her namesake studio, designed this 2,500 sq ft apartment. With the help of her partner Vladislav Baranow, the designer focuses on functional decisions to create a space that is clean and free of maximalism. 
Highlighting the notion of 'intellectual stuffing'—lighting automation, climate, security, media systems and more—the design practice fashioned a home that celebrates minimalism with a soothing palette.
Sprawled over two levels, this home is characterised by accent light, volumes and authenticity. The communal and private areas are united by an uninterrupted palette of monochrome tones, adding a sense of simplicity and comfort.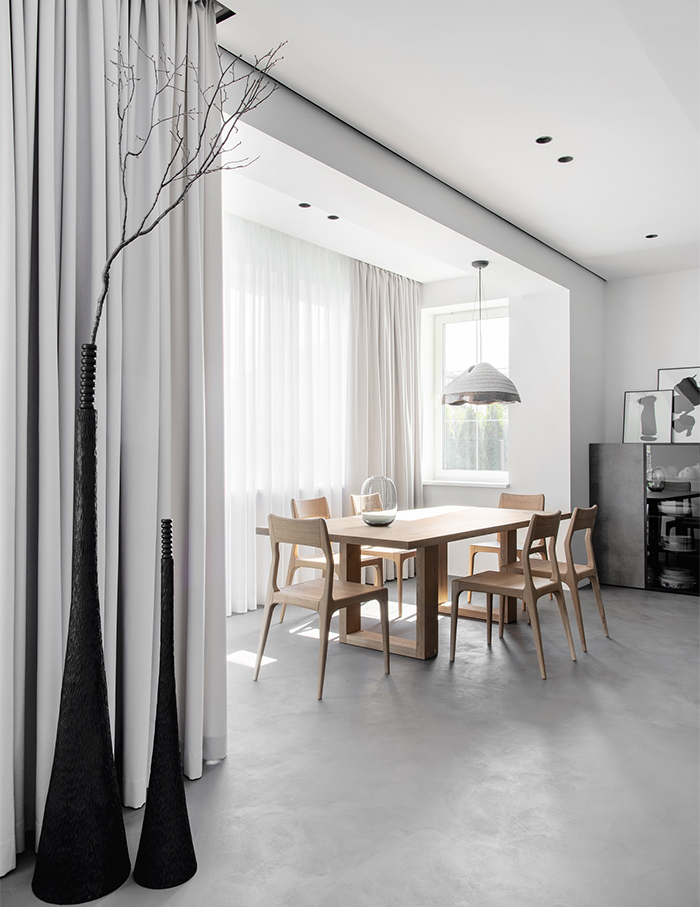 The lower level is an open-plan space for lounging, cooking and dining. Tall, inbuilt shelves in the living room are decorated with ceramic sculptures. A black stone island is the highlight of the kitchen, making it a magnet for the family to spend time together while preparing food.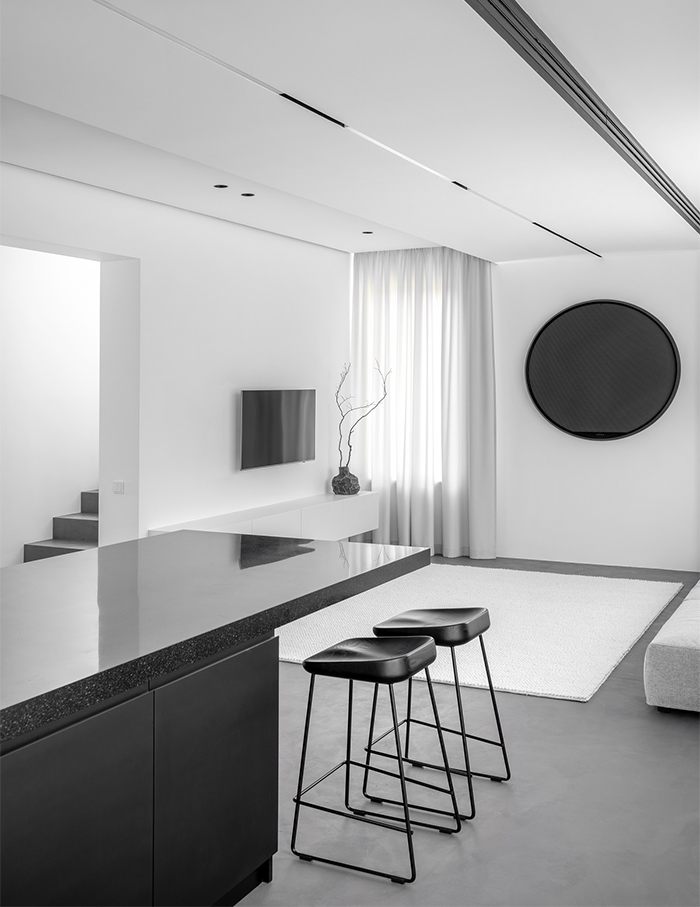 Also seen here is a grey-hued dresser for serving. A lamp above the dining table and a huge lot of the decor are by Faina Design, while unique ceramic vases perfectly finish the minimalist mood of the space.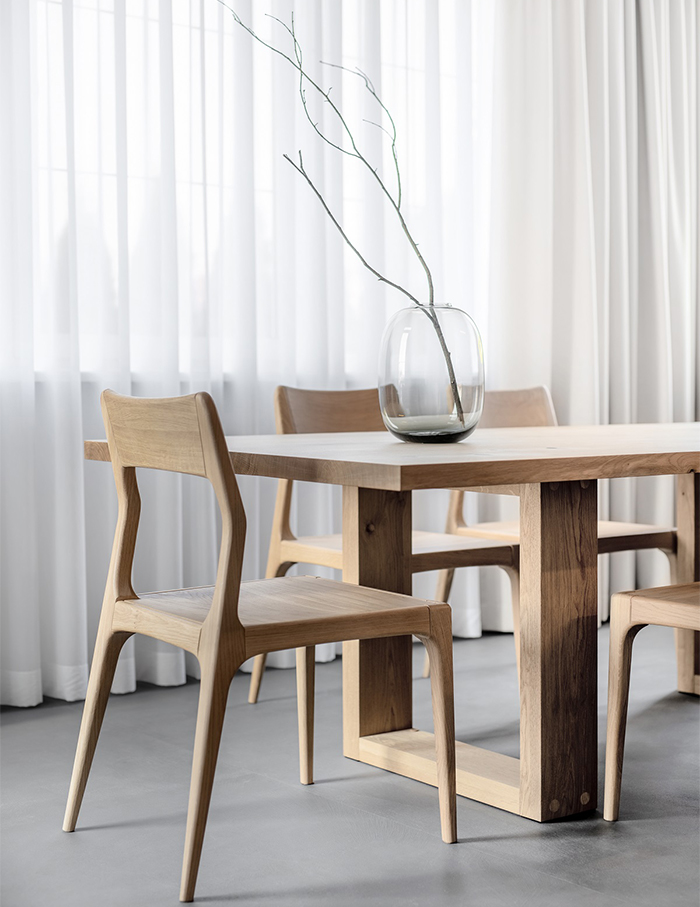 "Although monochromatic, the palette is complex," explains Yakusha. "The living room, kitchen, dining as well as guest bedrooms and bathrooms feature graphics in black and white frames to illuminate the warm beige and balance the greys. However, the most difficult task was to achieve the effect of mono-colour in the master bedroom upstairs, which is decorated in a bluish-beige shade of Tortora."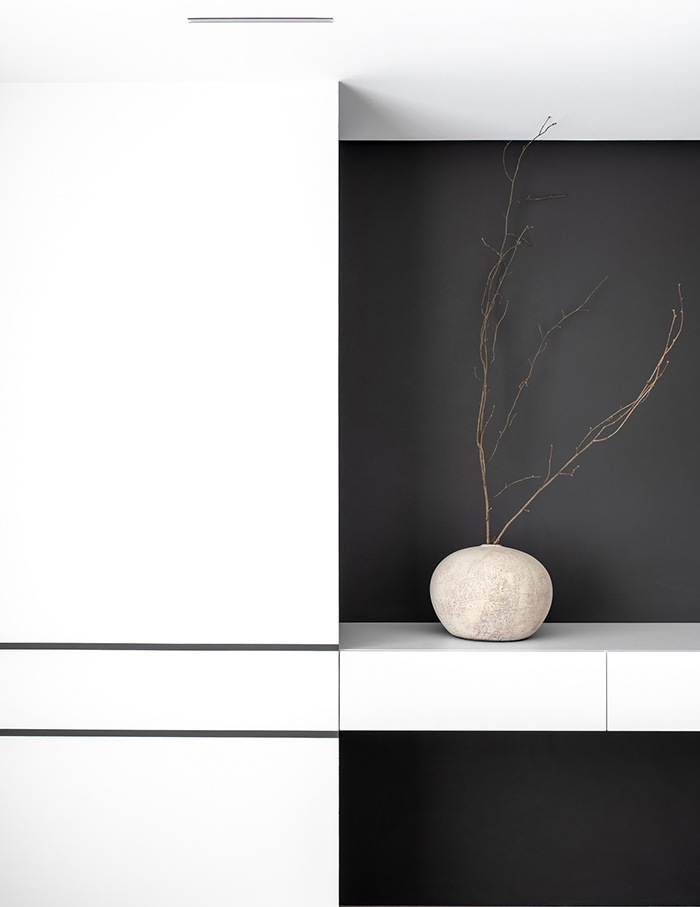 A concrete staircase, the designers' favourite element in this abode, features black steps with graphic lines along the walls and ceiling, making it 'very Zen'. The master suite on the first floor is the result of intricate detailing. A selection of wood, linen and painted steel influences make this space a haven for the homeowners.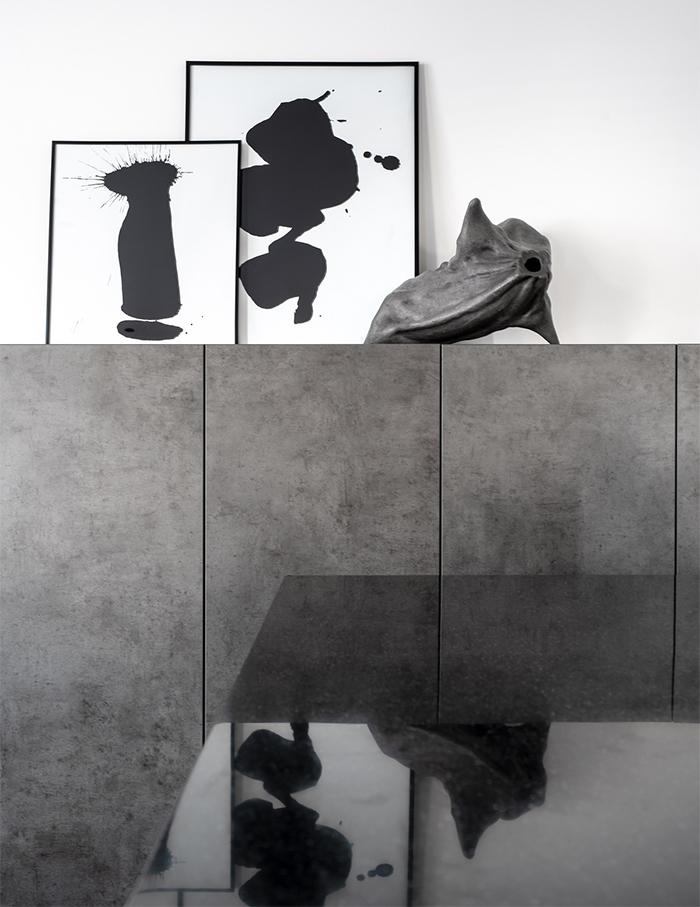 When asked about her design philosophy, Yakusha shares, "It seems to me that the more confident and free you are internally, the less external attributes matter. After all, your home is for relaxing, not for getting tired of the details."
Scroll to see more images from this minimalist home by Yakusha Design…