Homes
Keta and Varun Shah of Workshop Inc bridge the lifestyle of three generations using global aesthetics
JUL 19, 2020
| By Krisha Godani
When Keta and Varun Shah of Workshop Inc were commissioned to design Apartment 101, the brief given to them was fairly straightforward—the 2,500 sq ft home had to be planned such that it accommodates and reflects the lifestyle of a family of three generations.
"They wanted to highlight and balance the global outlook of the younger generation with the traditional values of the oldest," says Keta, adding, "It was important to design common spaces for the family to connect and bond at, as well have private domains that reflect each individual's tastes and preferences."
So, the designers focused on creating a timeless and elegant space for the family that would focus less on being trendy but more on togetherness.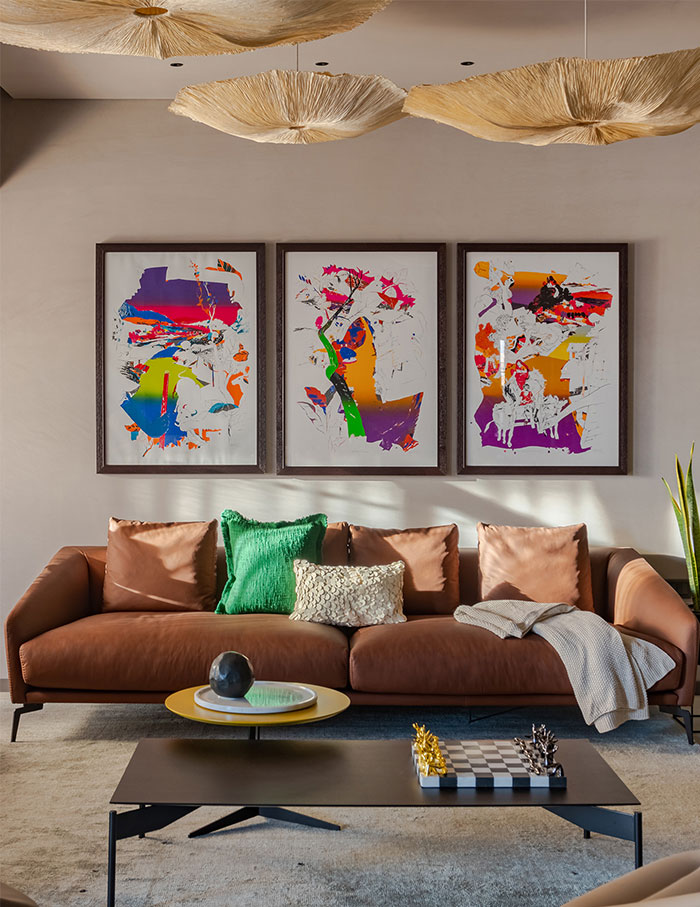 A small bench and a vibrant fabric-based artwork welcome you into the foyer. From here, communal spaces such as the living room, dining area and an open kitchen are revealed. A passageway points towards the family's bedchambers on one end, while the other leads to the guest room.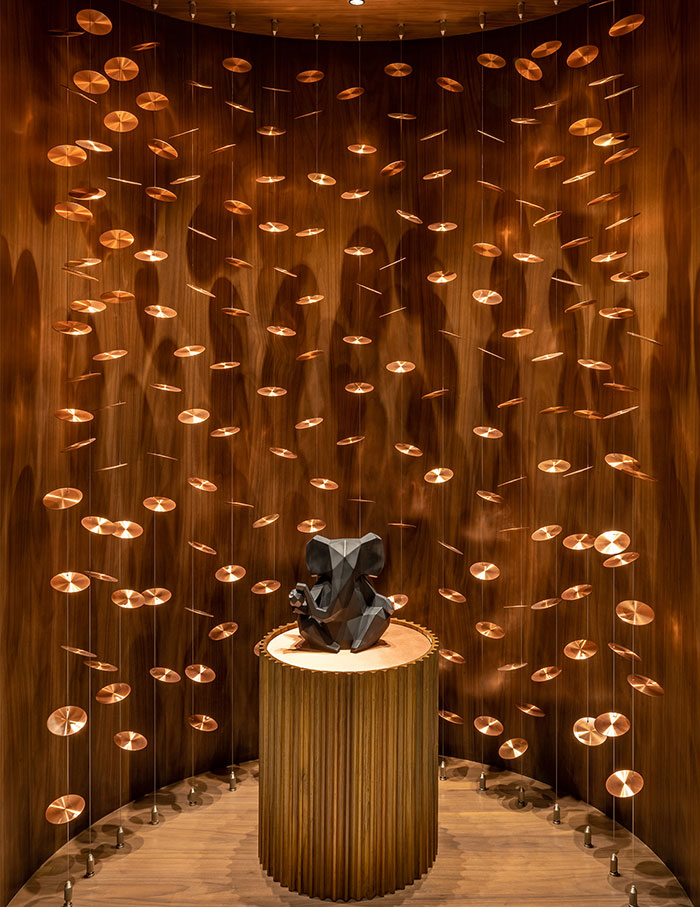 Seen across the home is a predominantly neutral colour palette, complemented with pops of colour in the form of artworks. A subdued material palette of limestone plaster, wood and local granite stones—inspired by traditional Indian homes—dominates the living and dining area.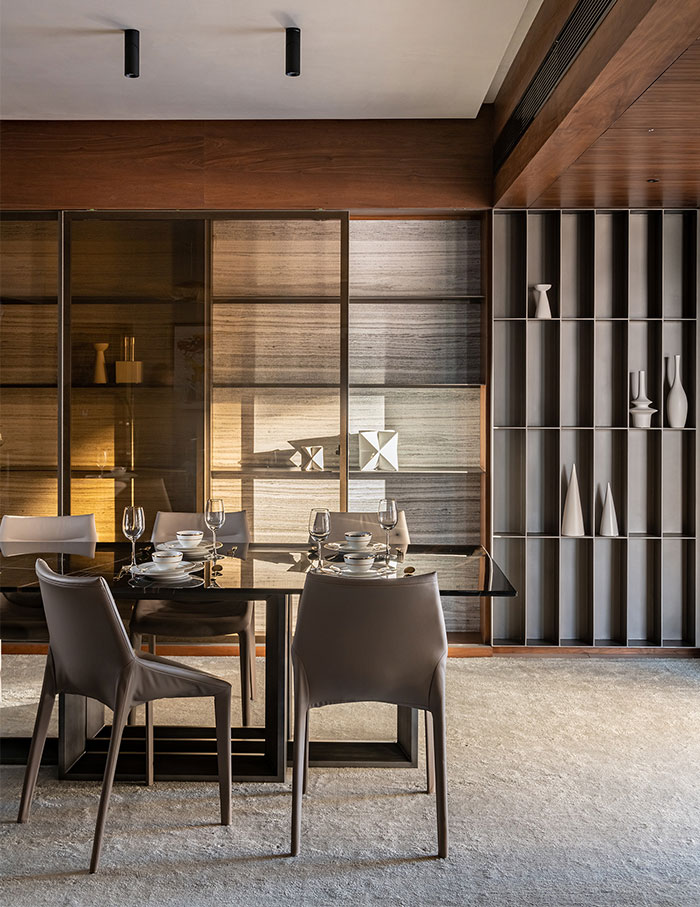 A sense of texture is evident in the entertainment unit, where a curio cabinet is designed in sleek metal plates and sandblasted granite stone. The kitchen uses muted shades and textures and ties up with the aesthetics of the rest of the abode. "The idea was to create a singular tone in the space and create subtleties of texture to offer relief," adds Varun.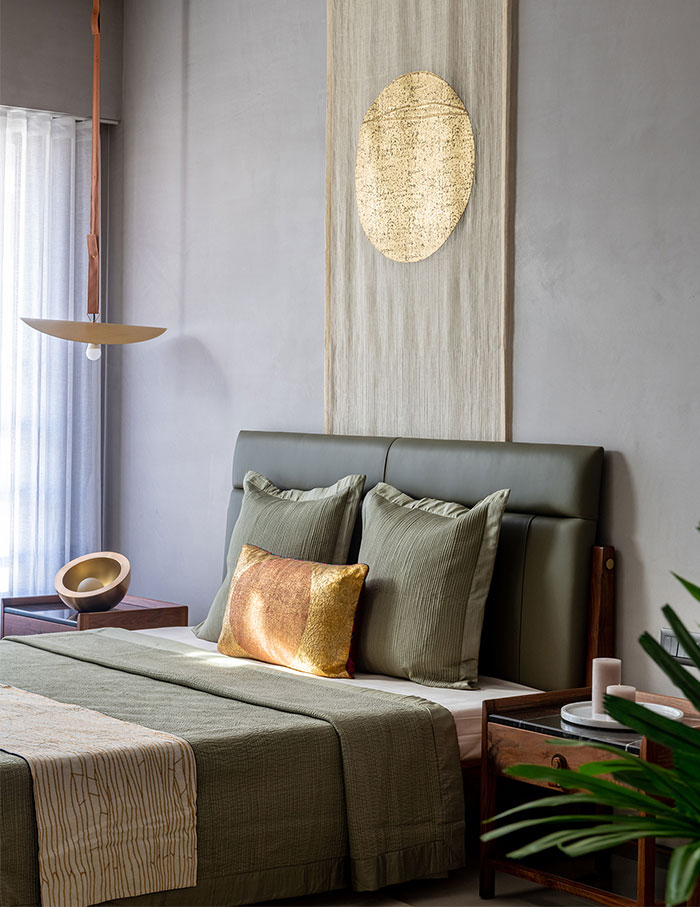 A passage, cloaked in wood, leads to two master suites and the children's room. It is within a niche carved along this passage that a prayer room is created using a unique, customised copper disk installation as a backdrop.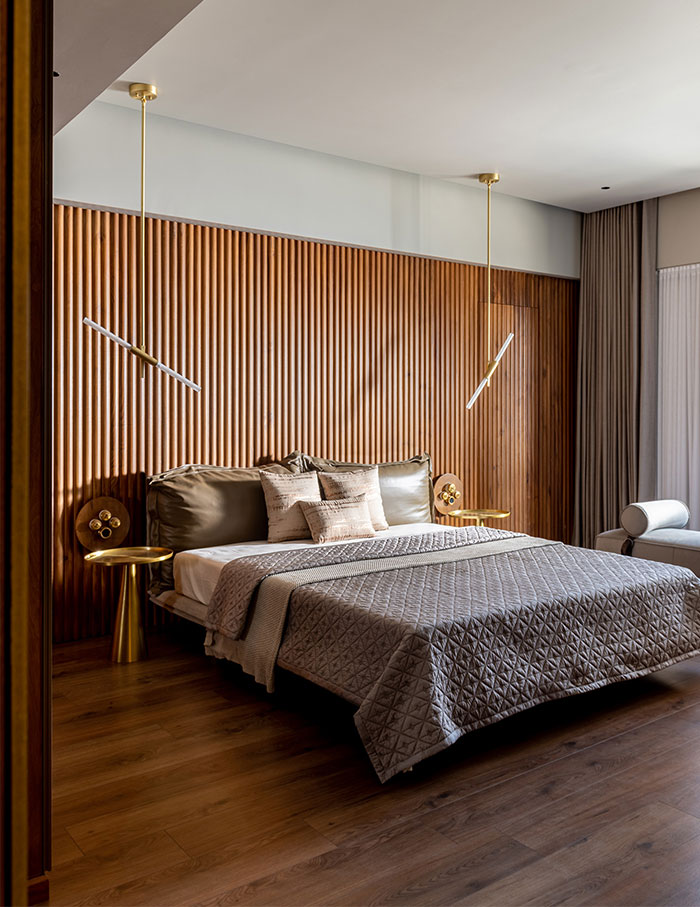 The first of the master suites belongs to young parents and is a warm and minimal cocoon. Lime plastered walls, wood and brass in the form of surfaces and accents come together to create a relaxing environment. The addition of linens by Shades of India reflects the designers' "beauty in simplicity" belief. In the same vein, the grandparents' bedroom is traditionally designed with wood and brass accents but with a vintage aesthetic.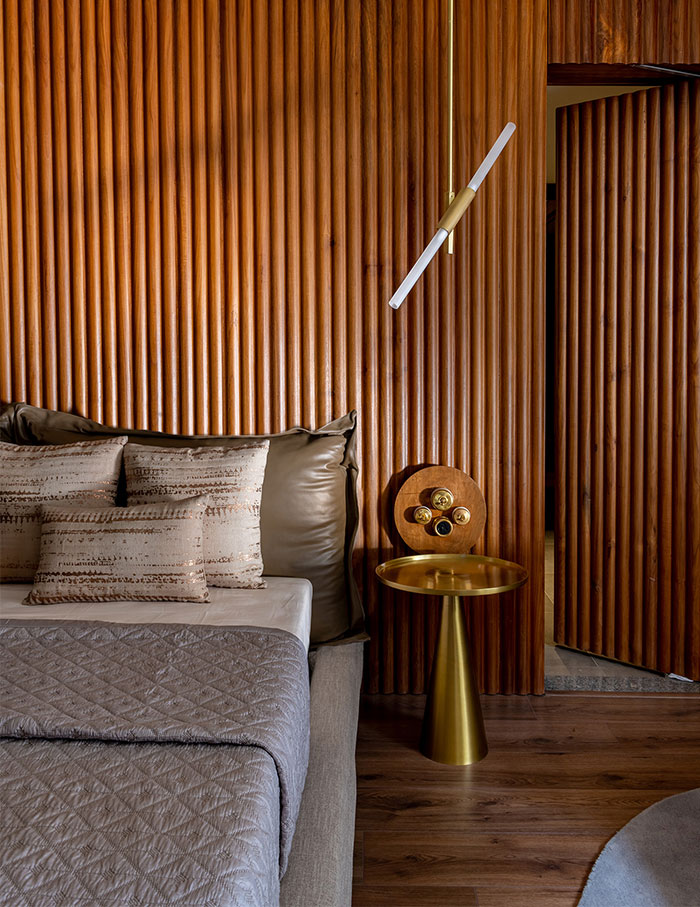 The children's room is a fun, playful space with pegboard walls (created using birchwood ply) and pastel hues. The Shahs have even created a toy storage space, inspired by the Tangram puzzle, such that the kids can grow up in a dynamic environment.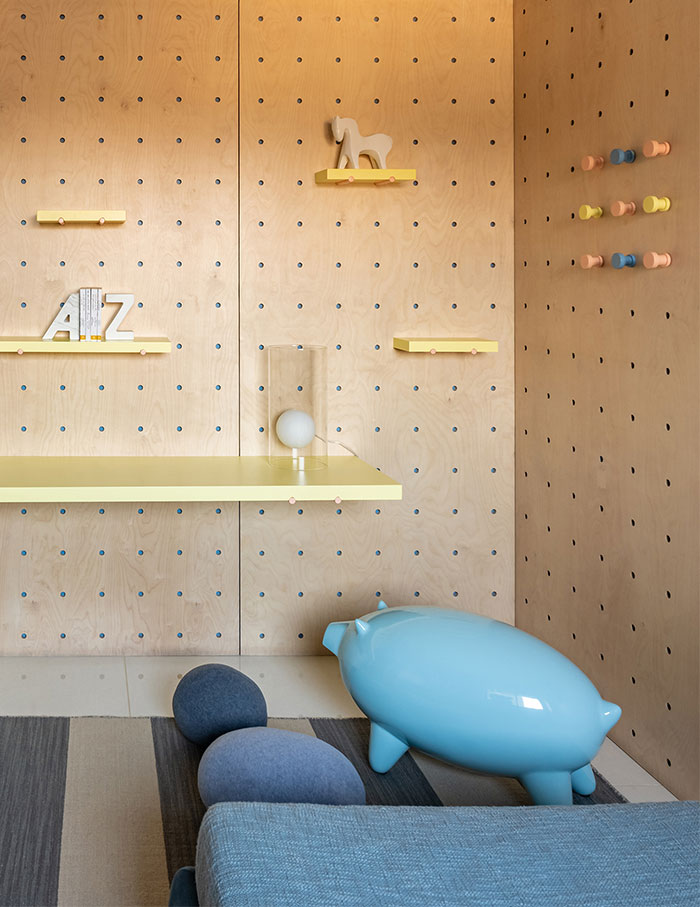 Lastly, the guest chamber is planned such that they will be converted to one of the kids' rooms once the children grow up. Until such time, the space remains a contemporary monochromatic shell with a bold red hue.
Scroll to see more images from this Apartment 101…