Homes
Witness the confluence of art and home decor in a penthouse extension designed by Sandesh Prabhu
JUL 12, 2021
| By Kashish Kaushal
Art quietly shuffles in to make its own space within Tropical Teals through exquisite flora and fauna imprinted on its walls and passageways. Designed by Sandesh Prabhu—principal designer of Sandesh Prabhu Design Studio, the 1,000 sq ft area is an extension to an existing penthouse. Based in Bandra, Mumbai, the space was overhauled with structural changes to create spaces for their teenage daughters' personalities and hobbies. One who is a lover of animals and the other, is a passionate baker. The extension also encompasses an entertainment room and an attached terrace for their father.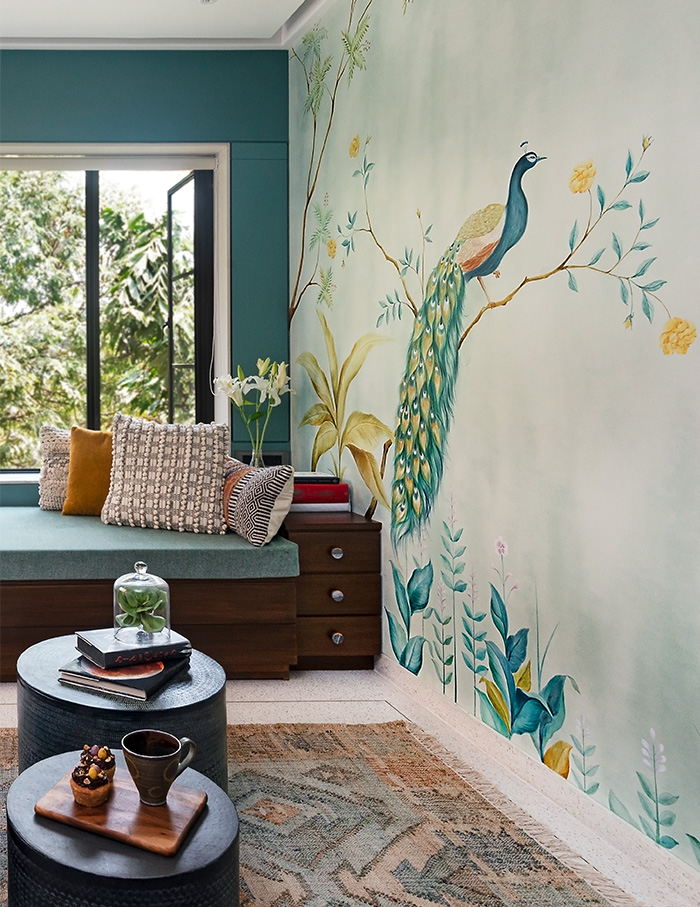 Engulfed in soft, pastel tones with a few accent colours, the extension opens up to a lot of natural light and greenery. A passage from the entrance of the existing penthouse leads us into the newly crafted extension.  Treated with wall art, it leads to the recreation pad that entails a study cum work desk and terrace. The same space also hosts the daughter's bedroom washed in shades of teal.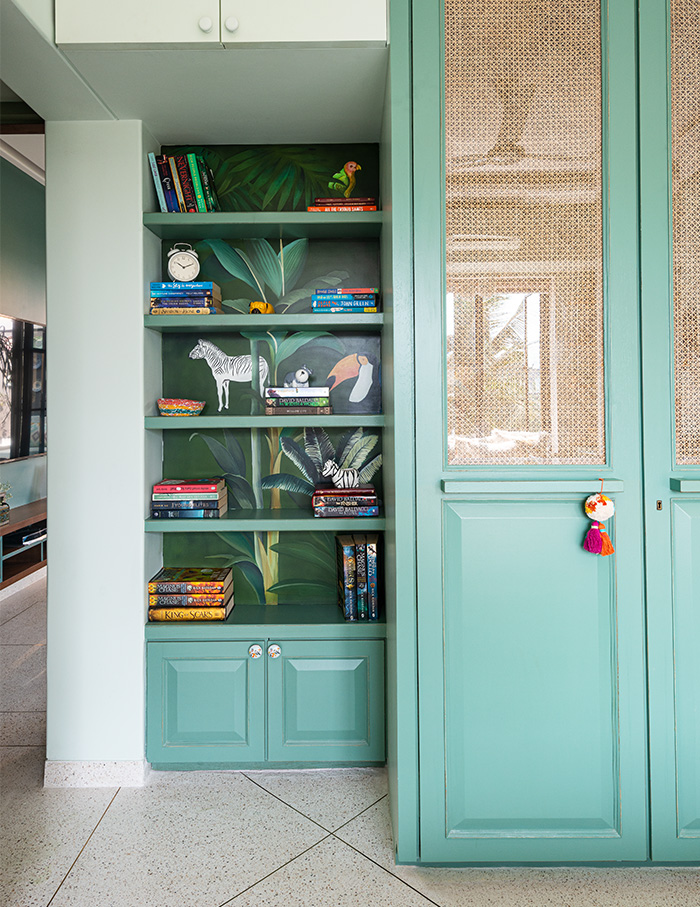 What's remarkable about this house is its visual connection with the open terrace owing to MS glass folding doors. With a wall decked in art, the seating overlooks lush greenery allowing its inhabitants to comfortably enjoy with friends over a cup of coffee or a glass of wine.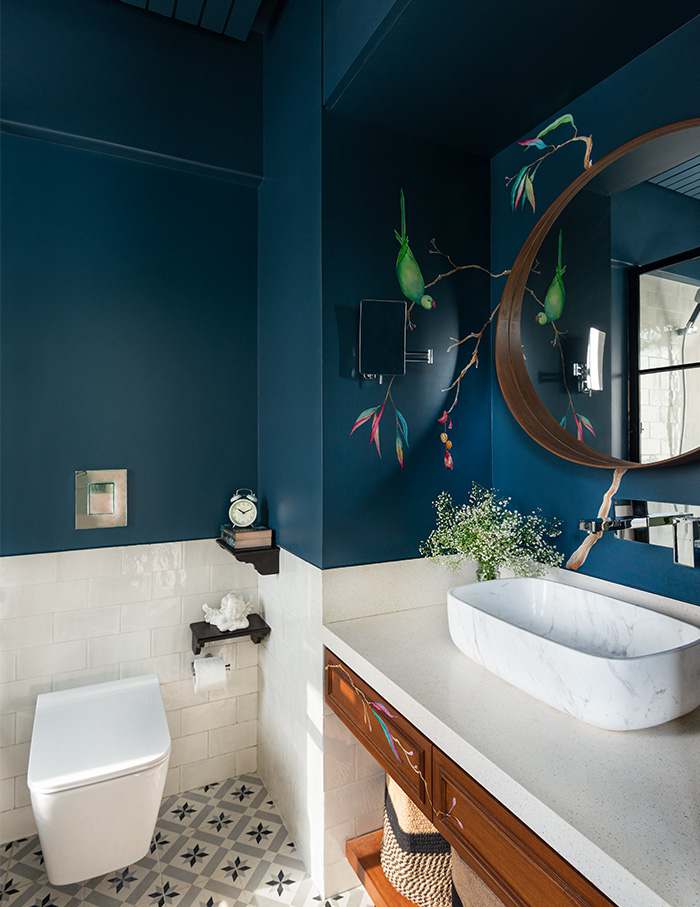 Sharing the challenges he faced, Sandesh reveals, "Conceiving the baking pantry was an uphill task although contrary to popular belief, designing the recreation area that opens out to the terrace was more fun for me." Which to us comes as a surprise! With its flawless visuals, this house is an exemplary representation of aesthetics coupled with functionality. 
Scroll down to see more glimpses of this voguish space!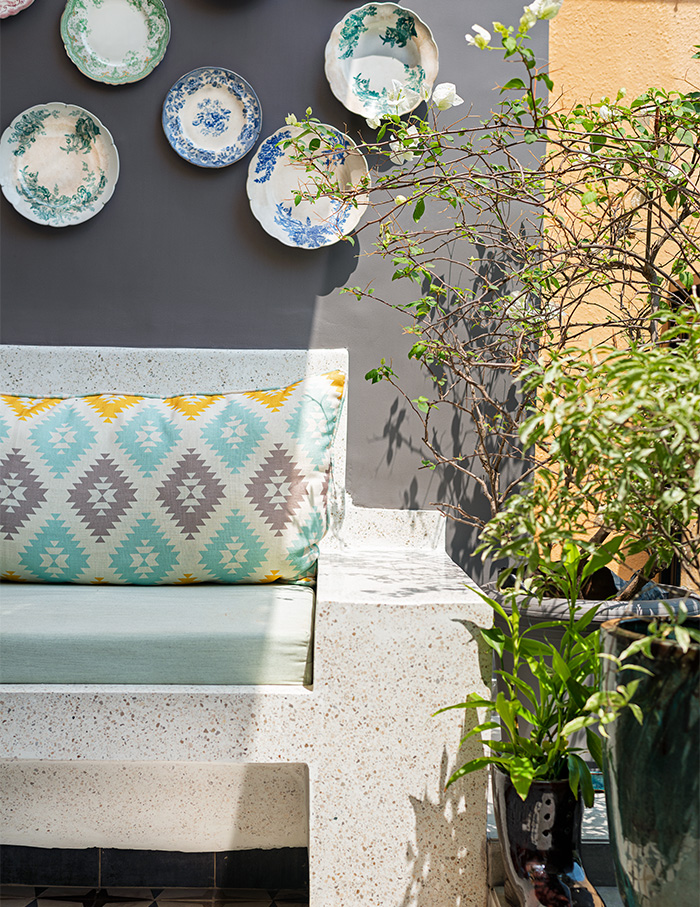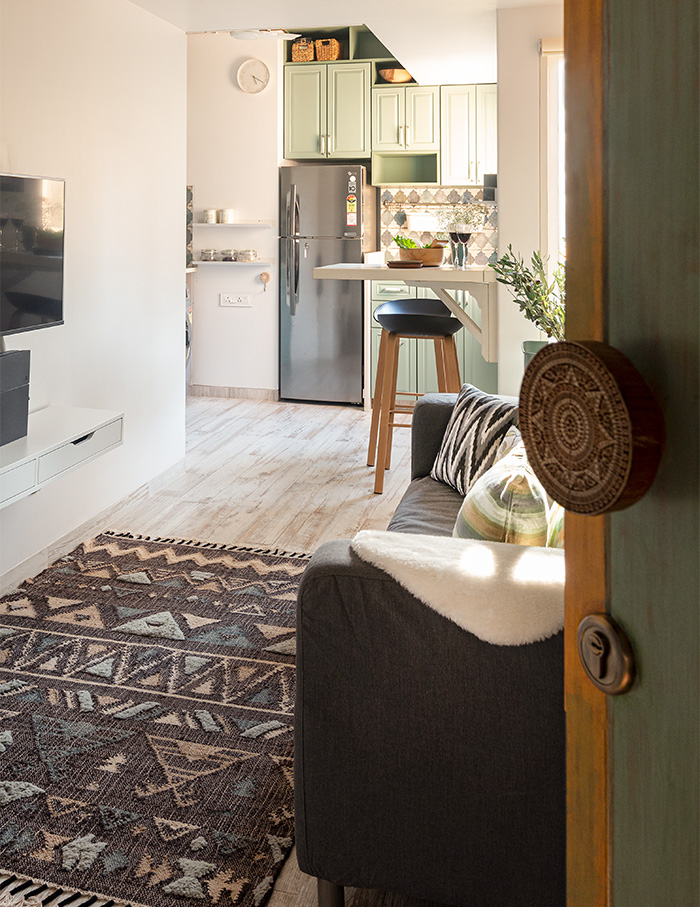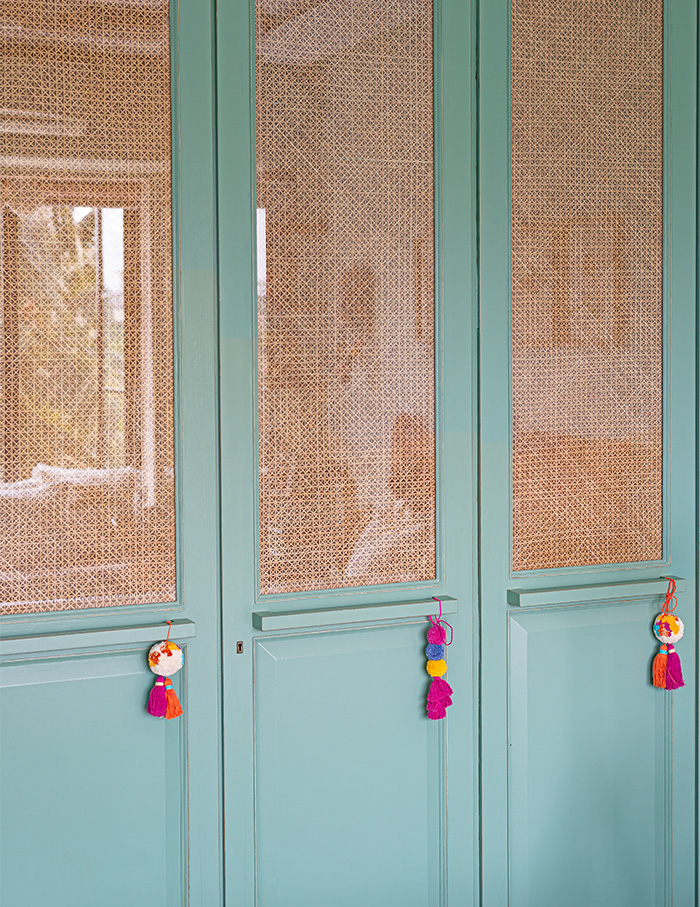 Check out another apartment designed by Darshana Patel of Signa Designs that's casual and chic in equal measures.