Homes
With bold accents and clean lines, architect Anjali Rawat revamps this 2,800 sq ft abode into a luxury oasis
JUN 14, 2020
| By Vedika Nair
Tucked in among a sea of homes, Bayview is a spacious, four bedroom abode in Mumbai that features bold accents, art and an open layout that's meticulously planned and designed by architect Anjali Rawat. While the homeowner was a tad concerned with darker reflections, Rawat ensured the home emulated luxury with clean lines and a neutral palette. 
We're greeted with a breath of fresh air as the living room comes with an attached balcony. Created with soft colours, this space evokes a quiet calm with the help of statement furniture, marble cladding and a blush sofa. The balcony offers sweeping views of the sea and hosts cosy seaters, allowing one to relax and unwind. "When you balance colour, texture and contrast, the whole look of the space gets naturally counterbalanced," says Rawat.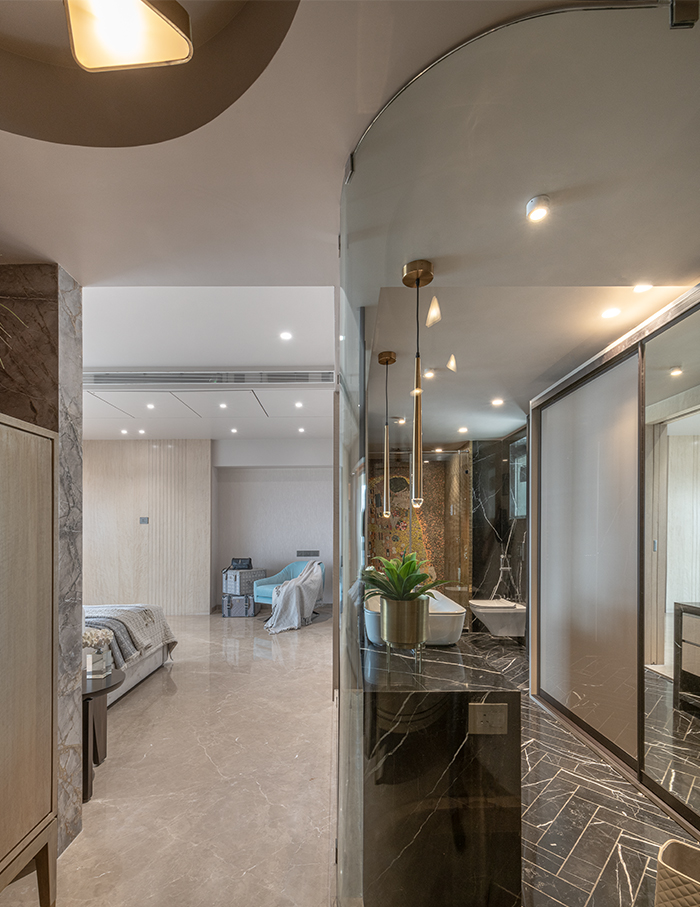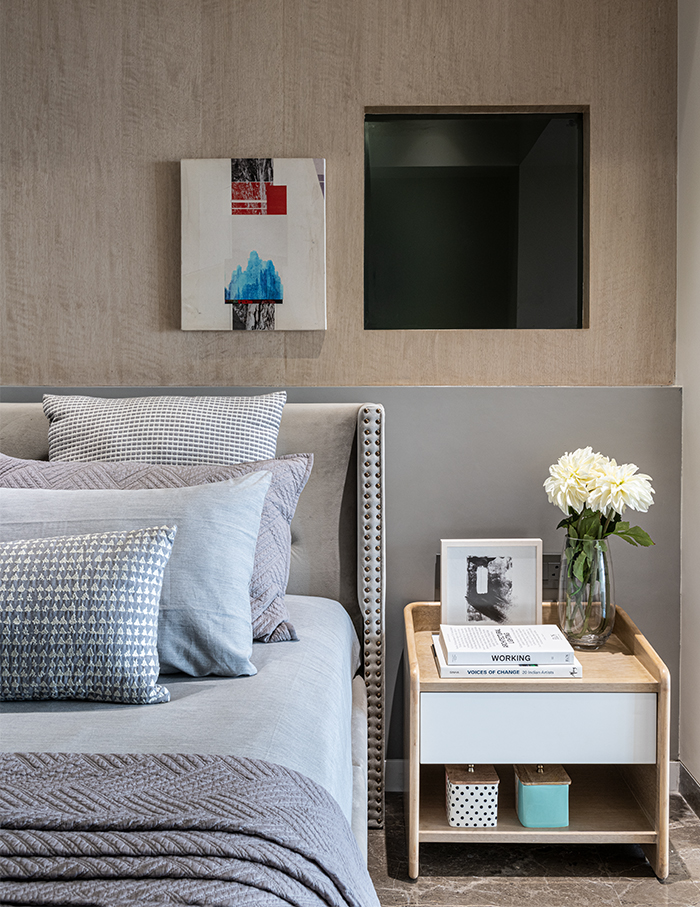 Marble and veneer are used to create an illusion of a softly lit space with fresh colour and textures. A fusion of materials such as mirrors and tinted glass make the space dreamy and light. What we love about this home is that every piece of furniture, fabric and accessory is sourced from or custom created in India. "I have paid special attention to the detailing to make it a truly warm space," says Rawat.
The dining area focuses on minimal yet sophisticated design with a custom marble dining table. Moving further, we step into the master suite that features a wash of taupe with stone cladding behind the bed and blends in with the wooden monologue. The master bathroom, which Rawat says, she "thoroughly enjoyed designing—it is definitely the highlight of the home", is beautifully detailed with mosaic art.
The kids' bedroom is created with soft blue accents, simple accessories and bespoke lighting. An interplay between materials gives the bathroom a different look. The guest bedroom highlights a muted palette fused with warm tones, further accentuated by pops of colour through art and furniture. "Clean strong lines, experimentation in material, textures and colours, and a strong sense of spatial quality makes this a home that nurtures and inspires those who inhabit them," concludes Rawat.