Homes
With a view of the verdant Aravalli hills, the sprawling Delhi home of Saba, Riti and Rohit Kapoor of Nivasa fame is an artsy and artisanal abode
DEC 20, 2019
| By Saba Kapoor
Spread across 10,000 sq ft, our two-storeyed home stands poised, quietly tucked away in the dense greenery of the mountainous range. Sunlight pours in from all sides through vast windows scattered around the spacious layout, while sweeping views of the Aravallis envelope us in a serene embrace. We always knew we wanted the home to be a cosy sanctuary with a personality of its own—a space that helps us reconnect with nature.
The overarching theme here is sustainability, where indigenous materials and local craftsmanship have been celebrated throughout the house. As you step inside, a double-height foyer welcomes you.
A larger than life mirror flanks one wall, capturing the reflection of the staircase that leads to the top floor that houses four bedrooms. In the living area, wooden bay windows, a brass double door and vignettes from our travels lend a charm of their own.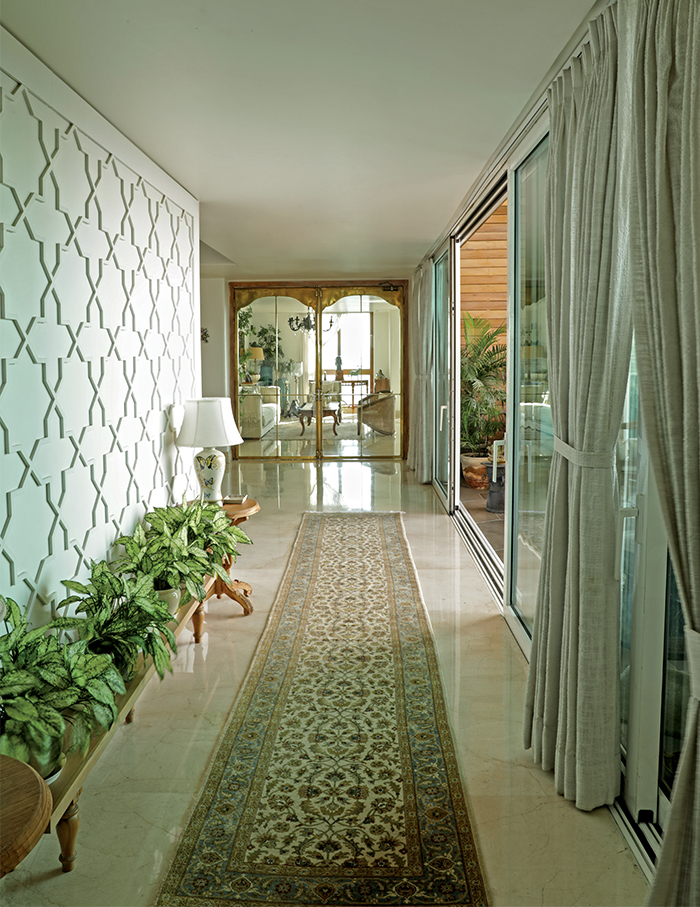 Natural wood and earthy materials have been used throughout, from flooring and furniture to the intricate details seen in the decor, yet each section sees a variation in tiling and placement of furniture.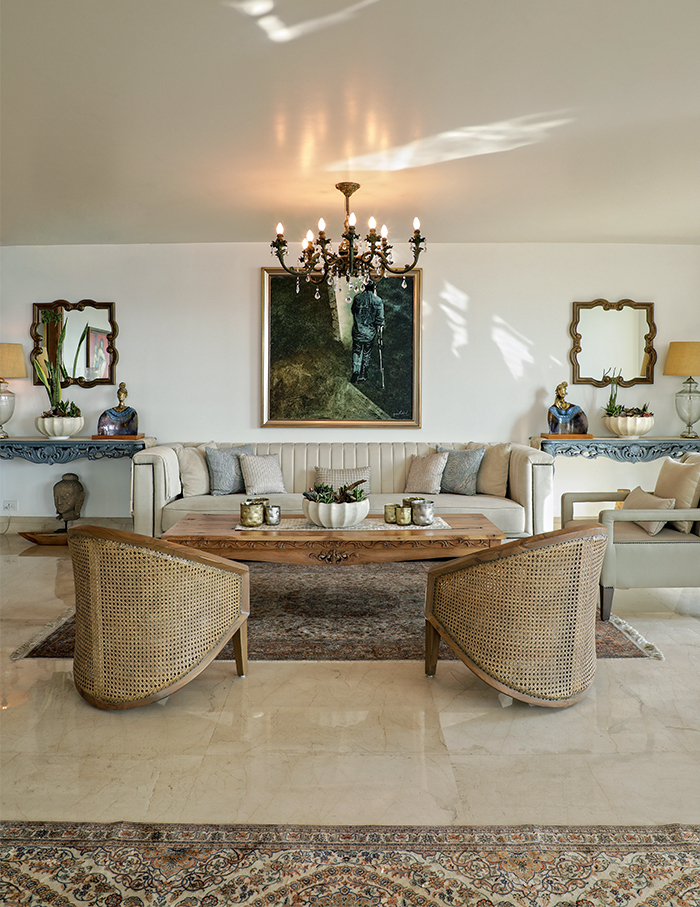 The piece de resistance is the double-height terrace around which the house is built. It is the heart of our home. We start our mornings here, with a warm cup of coffee, taking in the gorgeous vistas. This space also doubles up as the dining area.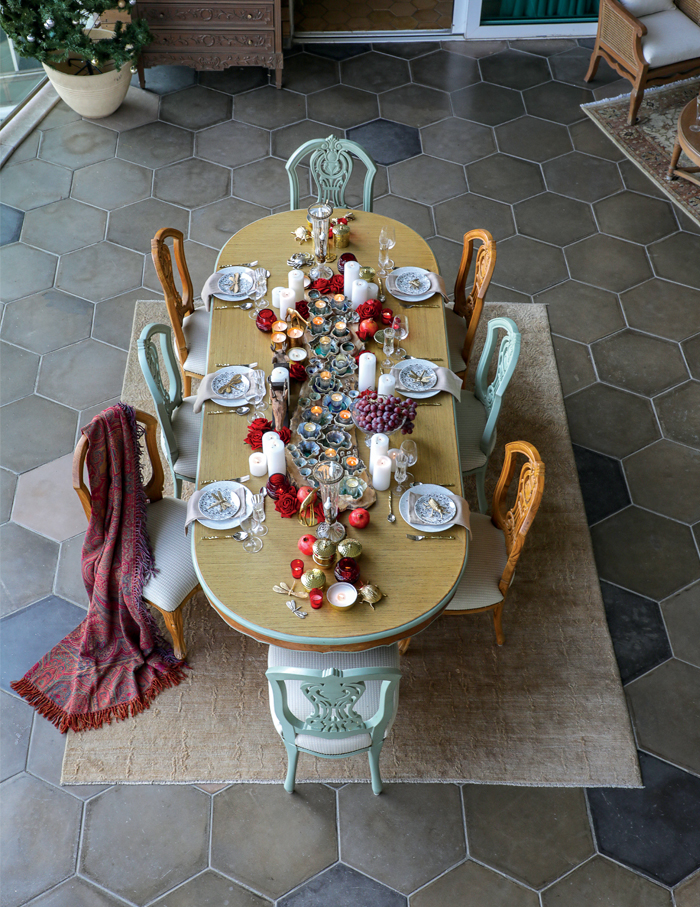 To give it a warm and cosy feel, we added a vertical volume with wooden panelling that runs all the way to the ceiling. When opened up, each section of the house flows seamlessly into the other—the living area, lounge, terrace and lobby combine together to form one large entertainment zone.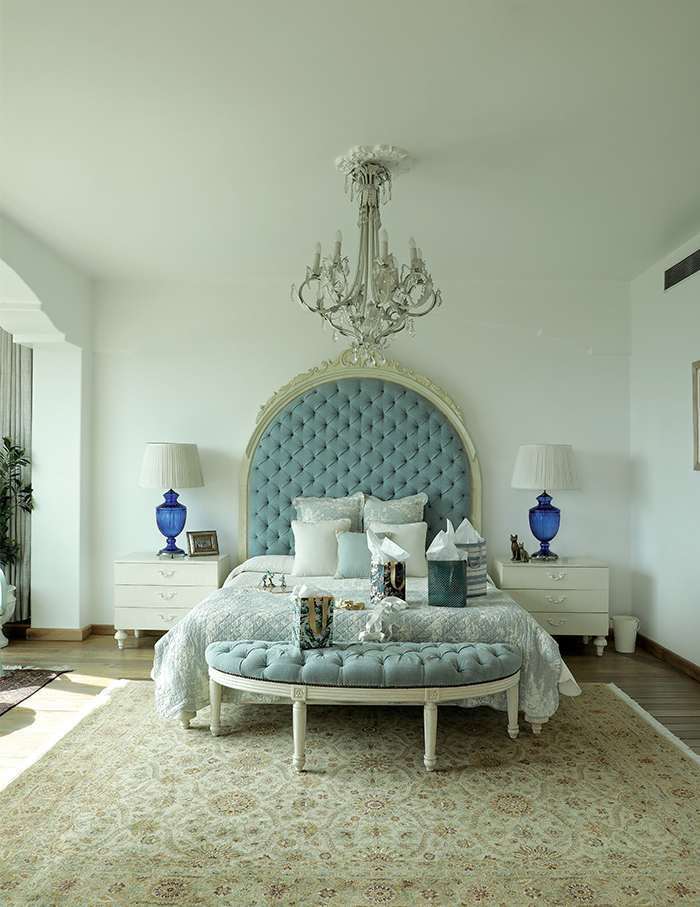 As a family, we are known for our love of hosting friends and family—whether it's for having intimate soirees or large, boisterous get-togethers—so, the main area is designed to make guests feel at home, albeit in style. The lounge was envisioned to transform into a bar when we're hosting or serve as a family room for us to unwind after a long day at work. We use sliding doors that can be opened when entertaining or closed for privacy.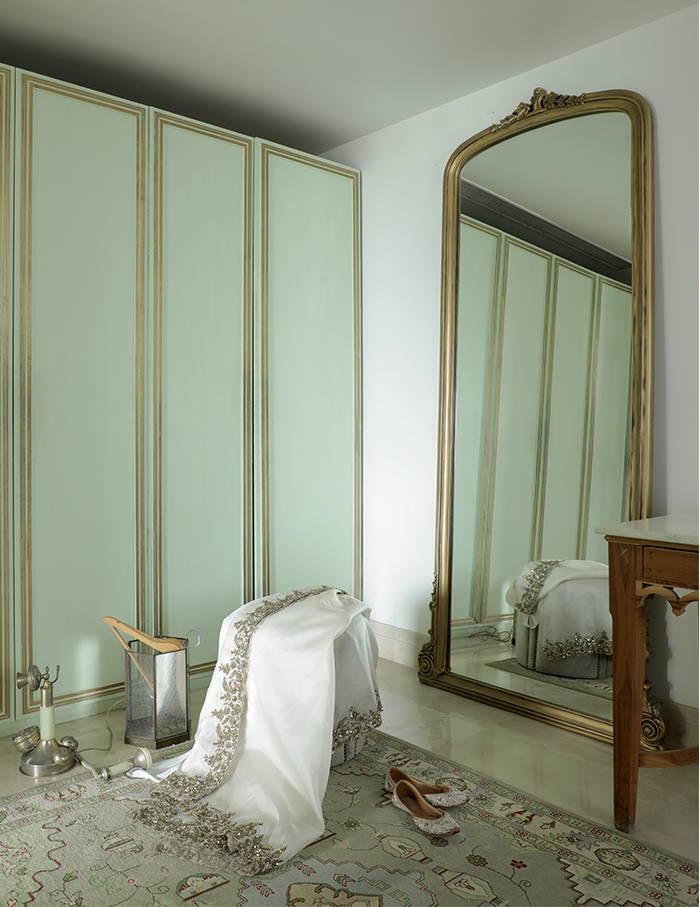 On the first floor, every single bedroom is designed to suit the preference of the person occupying it and to open up to the terrace. Refreshing hues of blues and greens bring in a pop of colour to the pristine white private quarters.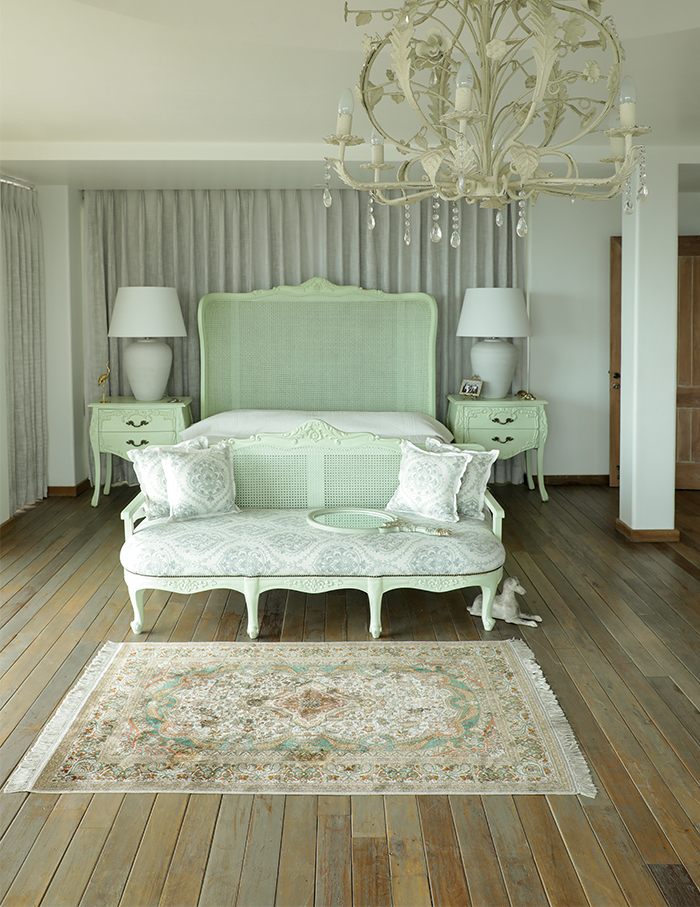 Overall, our home is a pleasing medley of dramatic accents, vintage elements, artisanal pieces and theatrical lighting, making it all seem like they have come together organically over the years. It is an apt representation of our family, our values, and our love for honest materials and artisanal craftsmanship.
Scroll for more images of the Nivasa home…