Design
Welcome the future of stairs: Introducing Kajaria Stepstone Vitrified Steps, a functional way to dress up your home
DEC 22, 2020
| By Raashi Dev
Steps and staircases are defined by more than their dexterity and functionality. These practical units are also unique from a design perspective and can serve as a focal point for the eyes. Kajaria Stepstone Vitrified Steps and riser takes a leap from the age-old granite stones and comes with a diverse selection of colours and shades essential in elevating your space to the next level.
The material provides higher strength, durability, and abrasion resistance with ten times more surface protection against natural stones, ideal for heavy traffic, and commercial areas, well suited for both interiors and exteriors.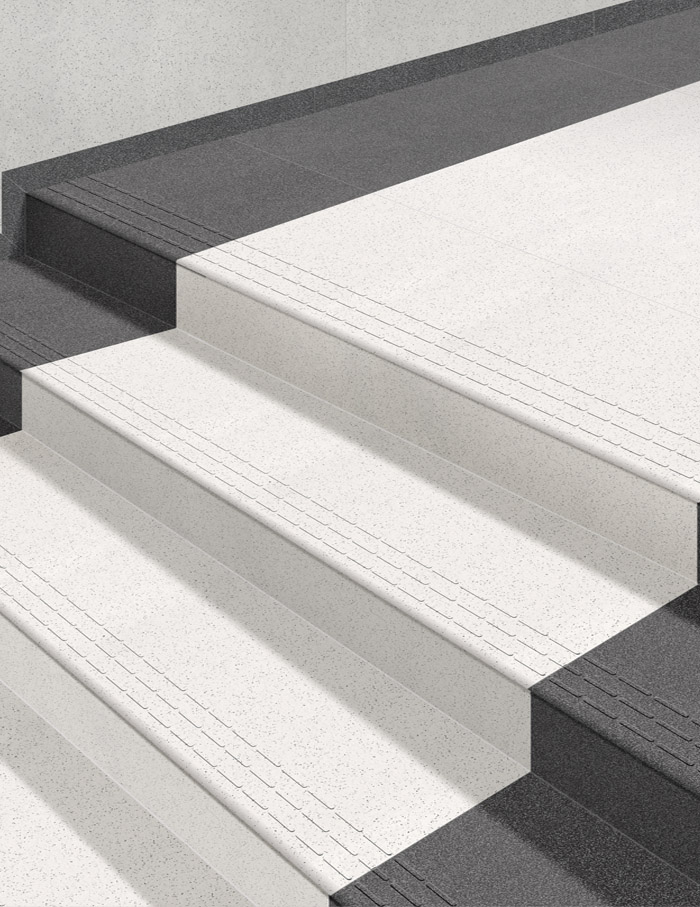 The stones are slip and skid resistant and come with self embossed grooves for better grip and a bullnose finish to prevent injuries from sharp edges, making it ideal for a higher footfall…
The full body vitrified tiles have a homogeneous frame and a thickness of 12mm, allowing them to absorb very low water making them impervious to weather conditions or wear and tear damage. The concept was designed to eliminate the inconveniences surrounding traditional stones including handling issues, labour-intensive on-site installations, and unnecessary wastage costs.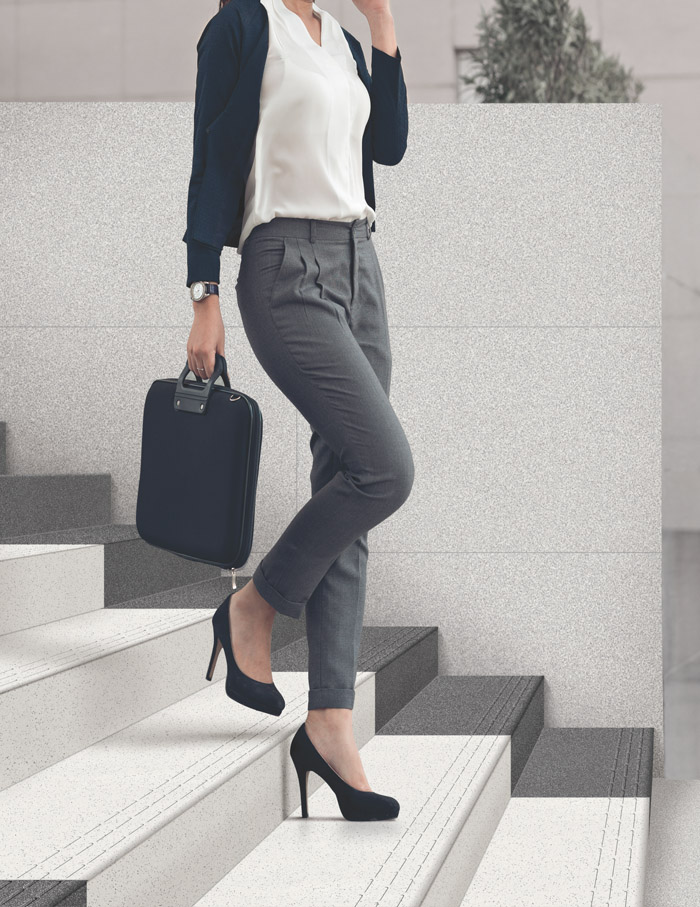 Kajaria Stepstones have a nuisance free installation process with effortless and speedy fittings without the hassle of cutting and finishing on the site. They come with a lower cost, lower maintenance, and a much more favourable approach to staircases making them more than a monotone utilitarian piece to mindlessly avail. Coming in eight beautiful salt and pepper shades, they are crafted to fit into any aesthetic, theme, or decor seamlessly.
Click here to explore the brand's catalogue