People
At Work With Shabnam Gupta
DEC 20, 2019
| By Sakshi Rai
The oldest inhabitant of designer Shabnam Gupta's interior and architectural studio The Orange Lane in Mumbai, is a towering banyan tree, the presence of which first helped the creative fixate on this location nearly 10 years ago. Greeting you at the entrance and ushering you inside, its outstretched and entwining branches flow across cutout frames in the maroon painted facade. When envisioning her own workspace, Gupta chose to create a cosy and quirky cocoon.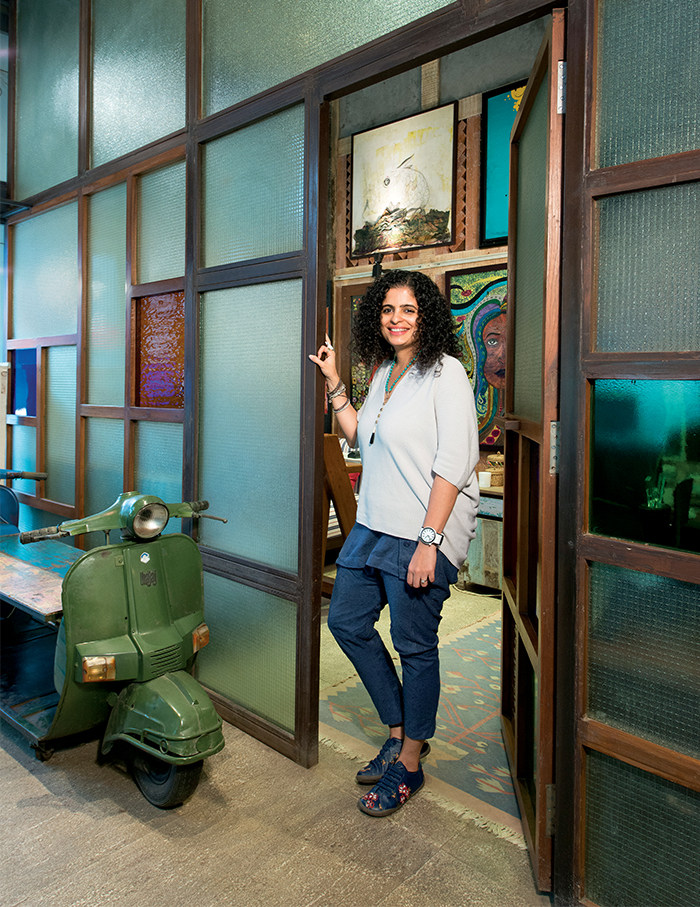 DREAMING IN COLOUR
The creative realised it was important to conceptualise an open and connected work environment that helped induce the whimsical and offbeat designs that are quintessential to her practice. Within, the two levels house Gupta's cabin, a large design studio, the accounts team, reception and a small pantry on the ground floor, while the conference area and another design studio are located on the mezzanine. The eclectic interiors are defined using stained glass panels that serve as partitions while still allowing visibility, ceilings adorned with vibrant patterns as well as a sloping industrial roof decorated with prayer flags, a double ended vintage scooter remodelled into a bench and a spunky reception counter with laser cut hashtags.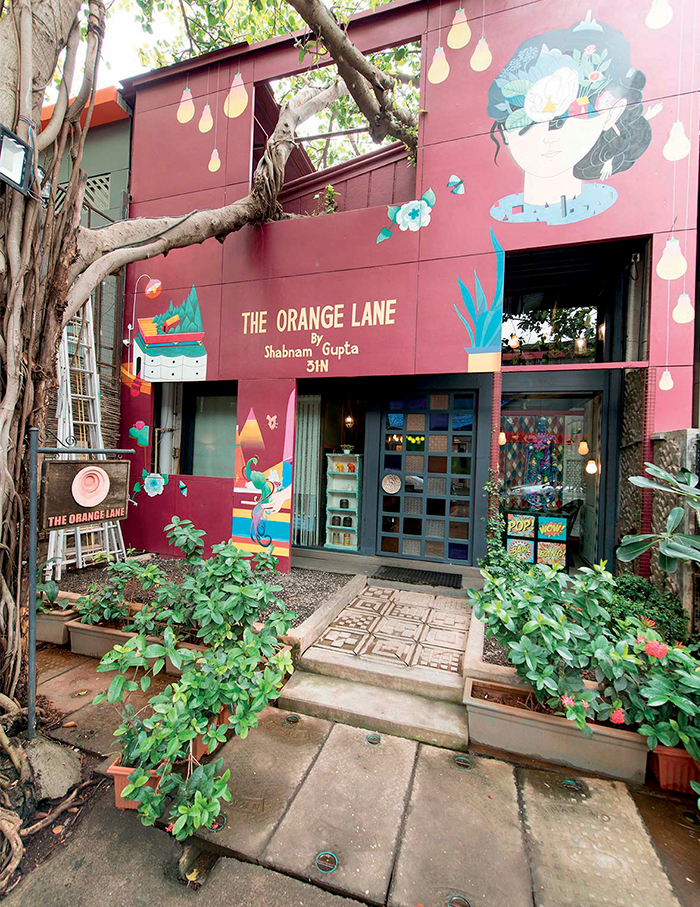 A KITSCHY AFFAIR
Rediscover the meaning of an art infused space, as design and creativity spruce up every corner of the studio—whether it is walls lined with red and blue paper boats, funky graffiti inspired posters or a pair of miniature wooden giraffes watching you ascend the stairway. Gupta's personal space also follows this perky design rhythm with a double heighted ceiling, bespoke brick walls, her personal collection of artworks and her son's experiments with pottery. The furniture includes an interesting medley of wooden benches, printed and textured upholstery, metallic folding chairs, desks with expandable stools and sleek white cabinets with imprints of her favourite architect Geoffrey Bawa's floor plans painted on them.
Scroll below for more images!