Design
Revel in vibrant summer tones with this quirky office by Hipcouch
MAR 11, 2020
| By Vedika Nair
While designing Bandra based Ensotique's office, Hipcouch followed the client's brief to create a space that is fun, flexible and inspiring. The fact that Ensotique provides startups with guidance, mentorship, funds and more, struck a chord with the interior designers.
"Since we're a startup ourselves, it was quite exciting to be able to resonate with Ensotique's ideas and deliver a space that was aesthetically and functionally aligned with their requirements. Designing and delivering these custom spaces is the main driving ethos behind Hipcouch," says Pankaj Poddar and Parikshat Hemrajani, co-founders of Hipcouch.
The office is meticulously zoned into a finance department, a workspace for the marketing team and a mini conference room that doubles as a workspace when required. Keeping in mind the tonality, the space is bathed in bright primary colours, ranging from lemony yellows, bright blues to olive greens. "We ideated on colour coding the space, using mostly primary colours that are bright and nice, whereby each zone will have a corresponding colour," says Ridhi Agarwal, Principal designer of Hipcouch.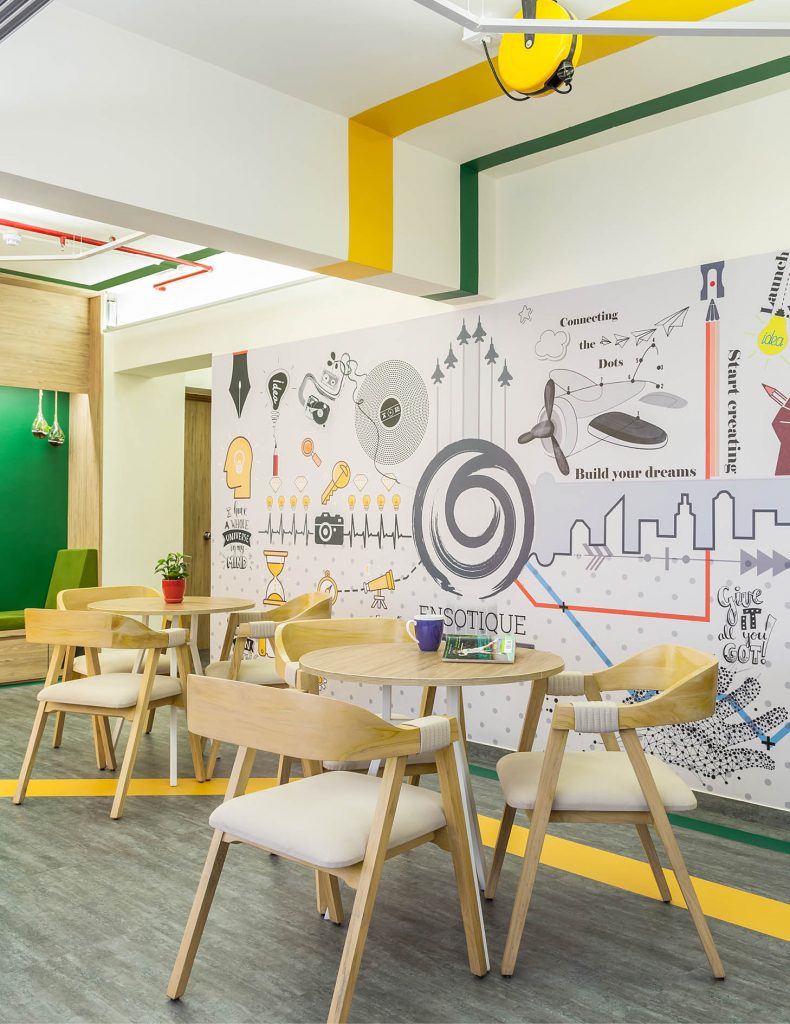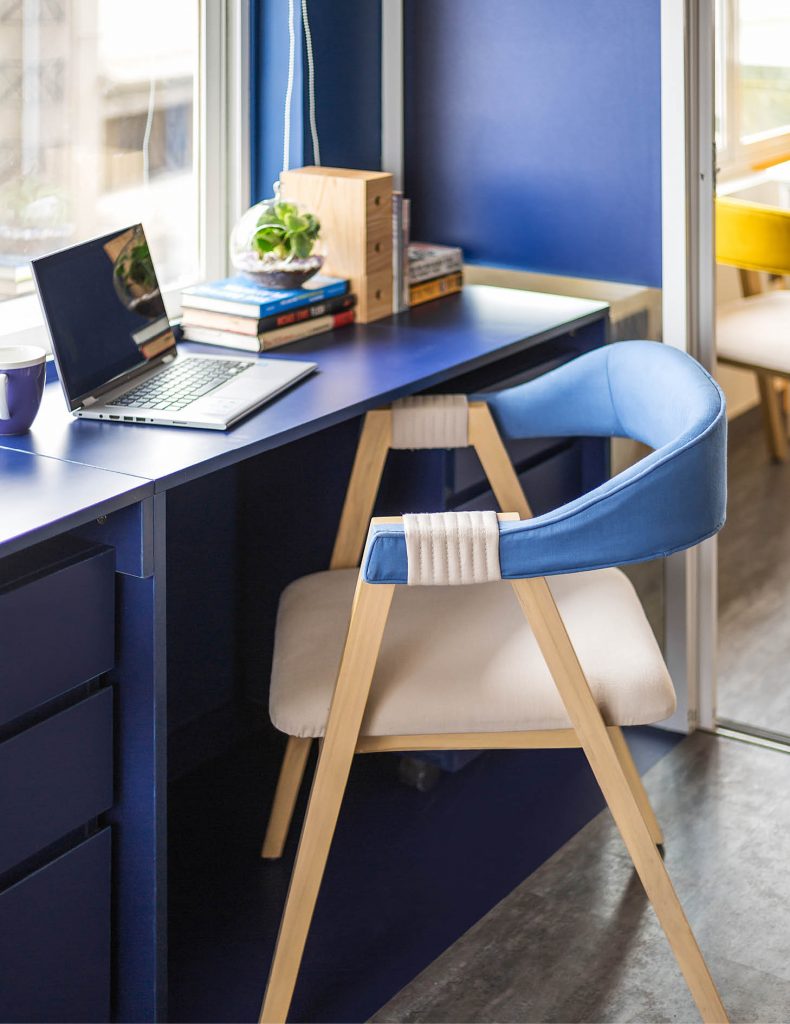 Upon entering the office, strips of colour transport you to a specific zone and act as a conduit. The floors, walls and ceiling are themed the same way. An interesting aspect of the office is that the finance and conference room even though crafted in separate zones are collapsible to become a seamless open space or act as a closed room, depending on the need of the hour. Ensotique also features a pantry, informal seating area and two washrooms.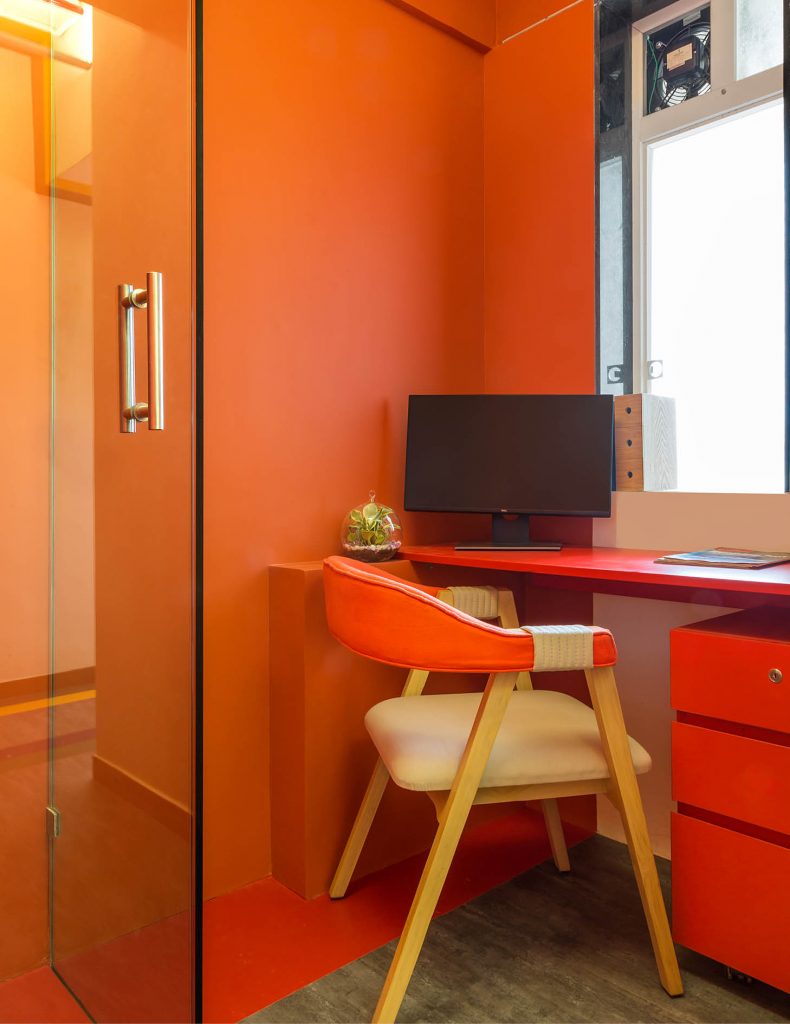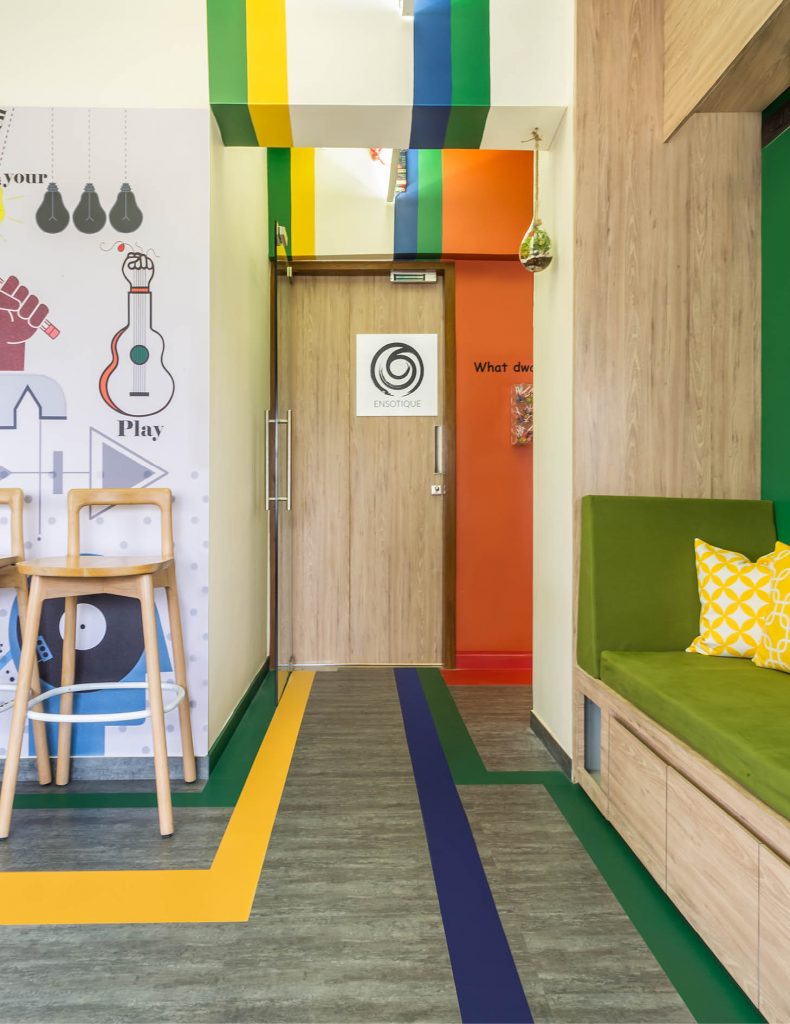 All lighting options are designed to match the colour coded pathways, while the furniture including booths, chairs and tables are bespoke. Unlike traditional office chairs, here every chair is made using wood and upholstered to match the colour theme of their zone. The base flooring remains neutral to highlight the pops of colour around the space. "Creativity is at its peak when the client believes in you and lets you go through with your vision. This project is a classic example of the same!" concludes Agarwal.