Homes
We are kickstarting this new decade with spaces that feature pastel hues and minty greens!
JAN 15, 2020
| By Vedika Nair
Begin the year on a lighter and brighter note by reigning in the power of calmer shades. We rounded up a list of spaces that complement the pastel palette to perfection. Peaches, creams and minty greens are our colour inspirations for the season!
Colour Pop by Casa Novo
Mumbai based Casa Novo's Ekta Khialani breathes new life into a chic and compact home for two. The designer blended fashion and design to incept the home's look that comprises of mauve and pastel shades, all spun together like a dream!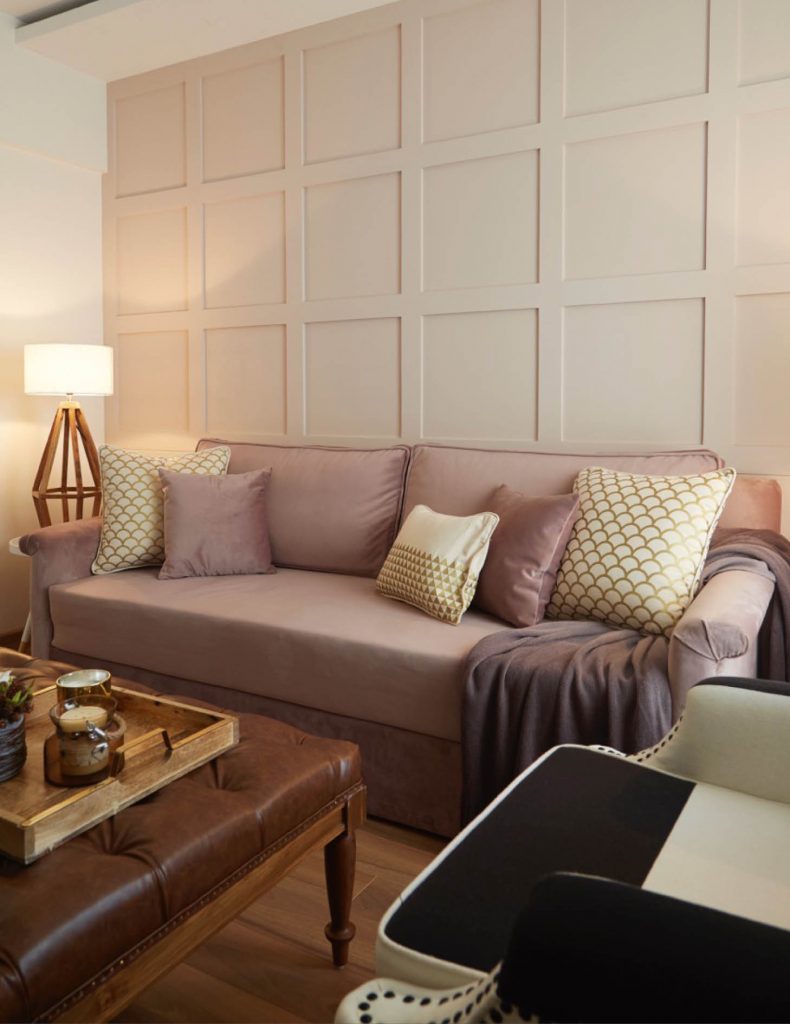 Meandering through, we step into our favourite corner of this home–the guest room is a sight to the eyes! Backed against milky cream walls, the cosy space hosts a stunning powder mauve sofa that transforms into a comfortable bed, a monochrome armchair and a tufted leather coffee table. Our second favourite is the living room, that features custom-designed colour blocked walls and a pretty pastel blue couch.
Xanadu by Studio GSA
Bangalore based Studio GSA creates an architectural ethos, or as they like to call it—a Xanadu in a Chennai Home. The studio crafts a clean and contemporary space, with art as an integral part of the design plan. A pastel colour palette echoes through the home, more specifically in the spacious living and dining area, which is our favourite pick! Painted in blushing pink, the living and dining room feature upholstered furniture and soft lighting to complement the aesthetic of the area. The room hosts minimal furniture, which helps maximise the sense of volume.
Private Office by P&D Associates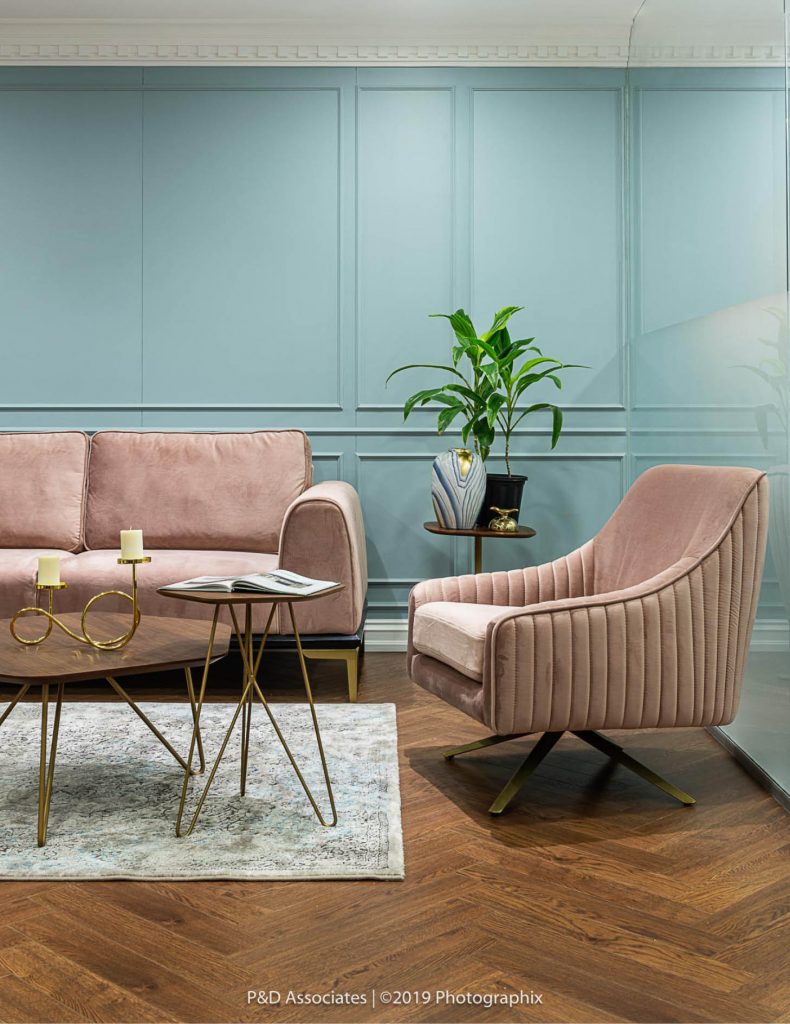 Devang Patel and Pratik Sidhpura of Gujrat based P&D Associates craft a private office with zen aesthetics and minimal clutter. Opting for a calm and peaceful vibe, the office is tinted in pale hues and light coloured furniture. Inspired by frosty shades, the designers play with a blend of turquoise tones and pastel pink furniture for a corner of this office. The room features an extensive turquoise wall and velvet-textured pink furniture, all on rustic wooden flooring. The room also hosts a coffee table and potted greens to add a natural and refreshing charm to the space.
Sarvatobhadra by Vipin Bakiwala
Vipin Bakiwala of Jaipur based Vipin Bakiwala Studio designs the serene and spacious Sarvatobhadra residence. Bakiwala has artfully bathed the home in a pastel palette. The dining room captivates us with its understated ambience and surrounds us with a Vanaspati essence. With neutral ivory for the walls, the minty green upholstery of the dining chairs is a highlight along with colours in the artwork of the room. The area also features Carribean beige marble flooring with ample natural light flowing in through the large windows, completing the overall soothing vibe.