Design
Vinita Chaitanya brings a new mood of exuberance to the floor with Inde Rose—the brand new carpet collection for Jaipur Rugs
DEC 17, 2021
| By Kashish Kaushal
Iconic in its own right, the house of Jaipur Rugs unveiled Inde Rose on 16th December 2021—a collection of coordinated silk carpet pairings by celebrity interior designer and biophilic enthusiast Vinita Chaitanya. Throw open your doors to a warm breeze as the scent of proliferating flora wafts on carpets, bringing in hues and delicate textures in all their natural glory. 
French for 'India Rose', and much like a rose in bloom, the collection illustrates Chaitanya's endearment of nature, gardens, colour, texture and techniques. It also celebrates the convergence of two craftsmanship champions and powerhouses—Jaipur Rugs, which has been creating timeless artisanal carpets for more than four decades and Chaitanya, who, for more than three decades now, has been a pioneer in highlighting India's design heritage and craft traditions.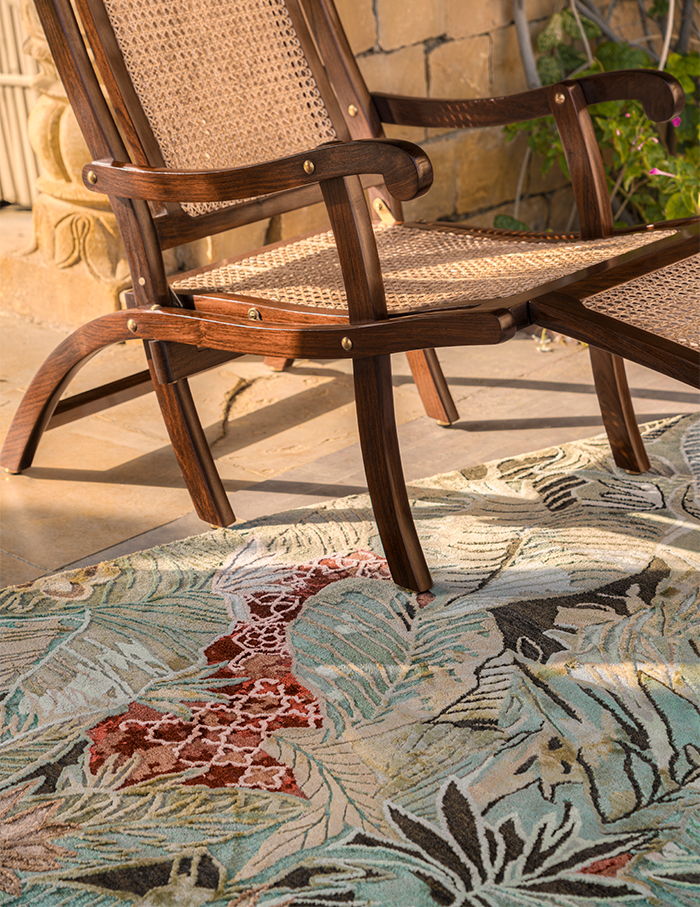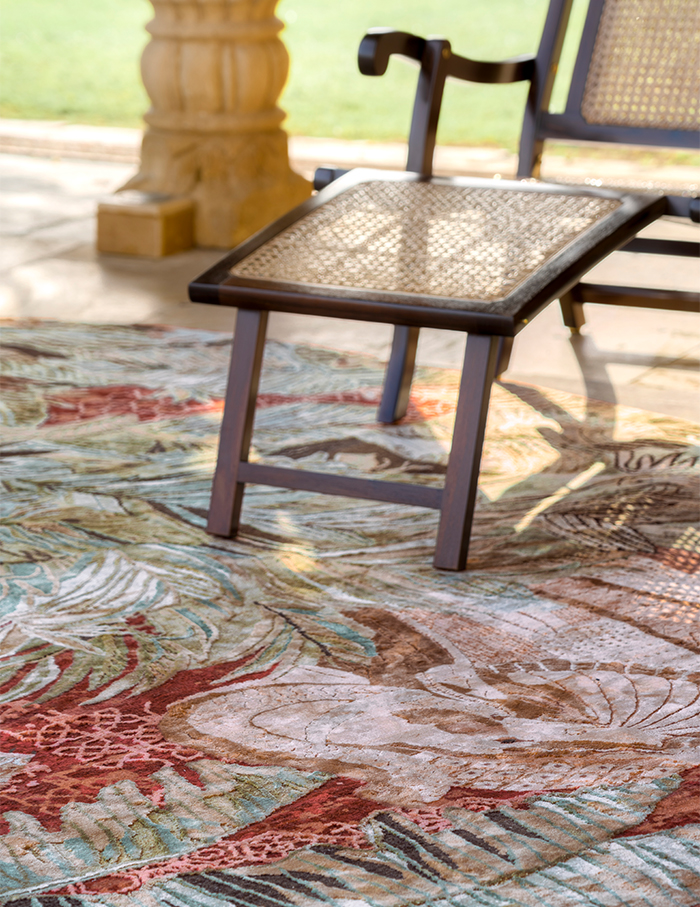 Encompassing five carpet pairings, each with one expression-heavy piece and a visually lighter one to complement it, Inde Rose renders the possibility of creating diverse combinations of colour and textures for spaces. The collection also portrays exceptional weaves, textures, prints-on-prints and Chaitanya's signature style—layering!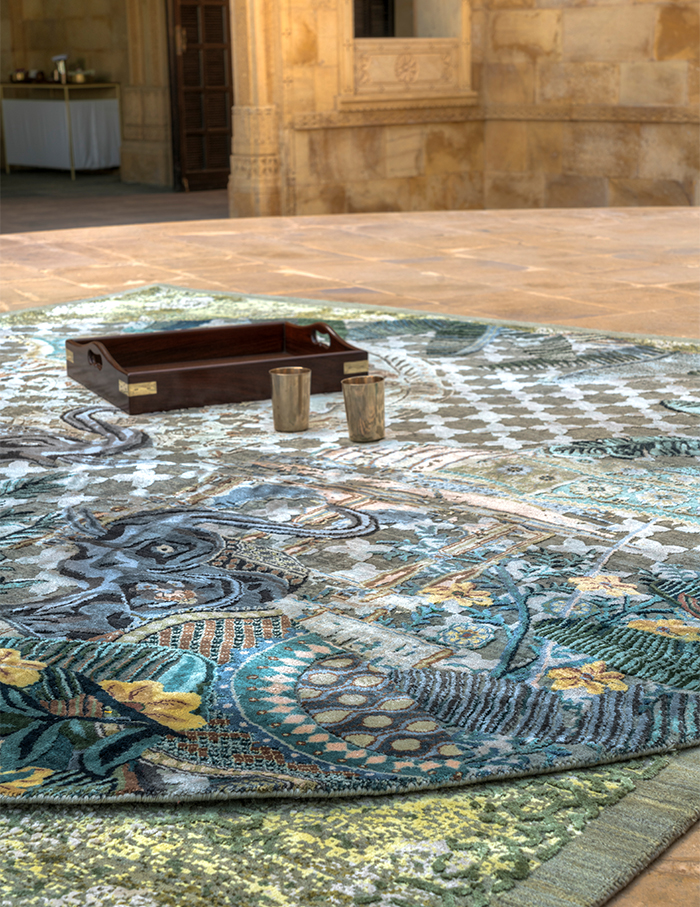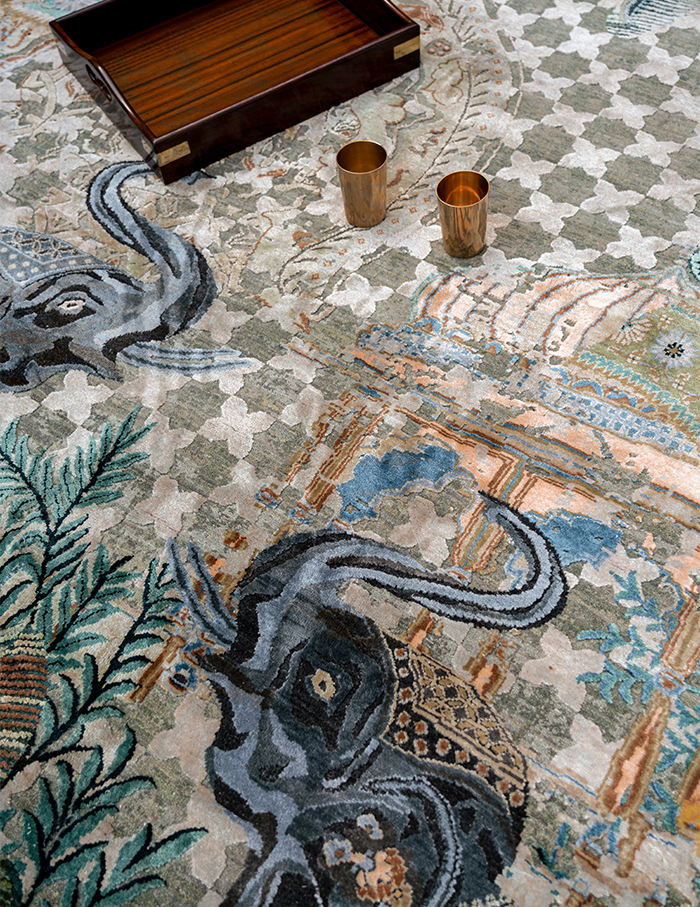 Commenting on the collaboration with Chaitanya, Yogesh Chaudhary, Director, Jaipur Rugs said, "Vinita Chaitanya is known for her insider's edge into luxury and a contemporary classic design aesthetic. She cherishes the vibrant heritage of India and showcases Indian arts in her work. With this collection she has added her unique artistic vision to create a sublime design language with carpets. She was passionately involved with the design process from concept to delivery and she has given our customers a euphoric blend of sumptuous silks, traditional motifs and an exquisite Indian story to take home. Through this collection, Jaipur Rugs is presenting to the world liveable art."
Looking at the collection, no one can tell that this is Chaitanya's maiden outing of carpets. Jaipur Rug's manufacturing expertise and her rich aesthetic come together to create these masterpieces, blurring the lines between art and object, form and function.