Design
Villeroy & Boch presents the Artis bathroom sink series and Venticello bathroom collection of delicate pieces that marry functionality and aesthetics
OCT 20, 2020
| By Jhanvi Somaya
Curating the idea of luxury bathrooms, Villeroy & Boch's Artis bathroom sink series is inspired by the lively city of Paris, seasons and nature. To add a different touch to it, German-Danish designer Gesa Hansen moved away from a typical palette of green, yellow, pink and blue, and instead introduced new shades to depict the base (the brightest shade), the heart note (the middle) and the headnote (the most intensive colour). 
The newer tints that emerged are Mint, Sencha and Cedar for green, Powder, Ballet and Rose for pink, Fog, Frost and Ocean for blue, and neutral colours like grey known as Full Moon and French Linen. These provide various options for customers to choose from. However, the single-coloured models in White Alpine and Star White have been favoured across households.
The extension to the Artis bathroom sink series also features varied shapes—round, oval, rectangular and square. In collaboration with Hansen, an award-winning creative, the brand unveiled TitanCeram, a new, high quality material ideal for premium designs.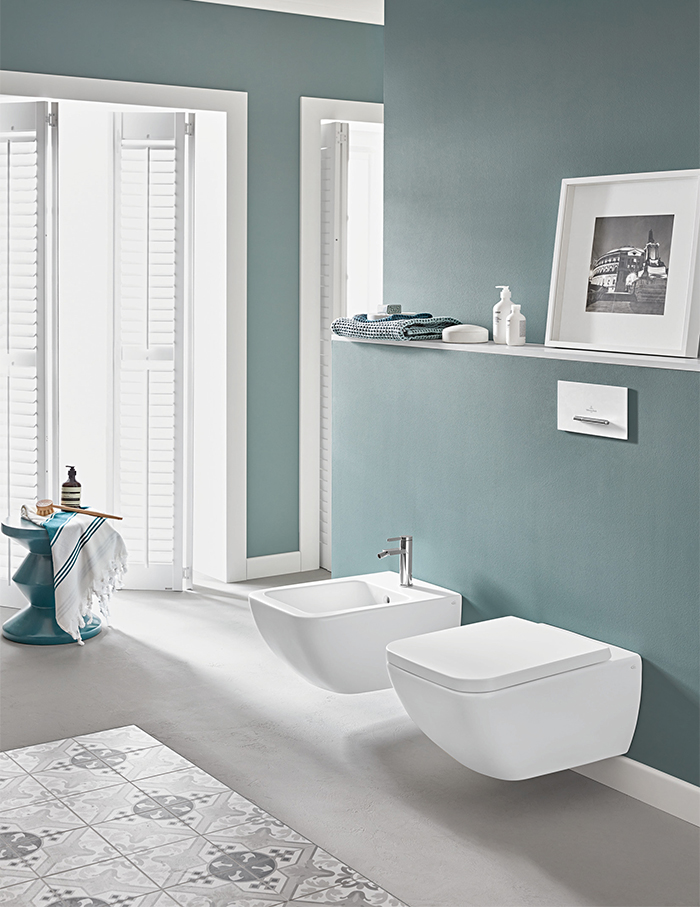 The colours, the shapes and the material together allow customers the freedom to configure and customise bathrooms, for private or commercial use. With precise styling, thin walls and sharp edges, the bicoloured bathroom sinks are considered high quality for the choice of material, aesthetic and design. 
On the other hand, the Venticello collection of delicate and elegant basins focuses on the slimline edges and contemporary aesthetics for functionality and performance. 
Venticello aims to provide for all vanity bathrooms with three solitary pieces for the storage space in the bathroom and handles to provide colourful accents. In addition to the classic Villeroy and Boch Glossy Chrome, the handles are now available in White Matt, Terra Matt, Glossy Grey, Stone Grey, Oak Graphite, Santana Oak and Elm Impresso which are shades of bright white with a fine wood grain.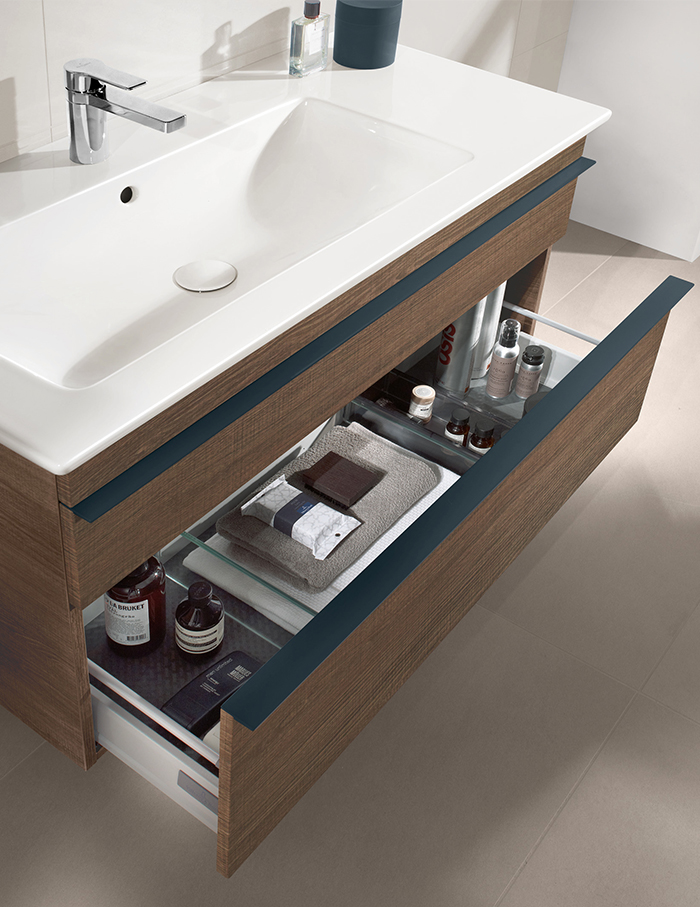 The idea of sustainability is integrated into designs through three, water-saving DirectFlush toilets. The collection also includes floor-standing models with delicate slim seats in two different designs and two bidets to choose from. 
Apart from other bathroom necessities, another addition to this collection is the Squaro Edge 12 bath made of Quaryl. Its delicate contours and linear design complements the Venticello's ceramic and illuminated mirrors and cabinets. 
Both, the Artis bathroom sink series and the Venticello collection come together to form an outstanding bathroom and vanity with an array of materials that compose a truly luxurious bath setting.