Lifestyle
Valentine's Day 2022—pack your bags, grab your partner (or not) and head to these five offbeat destinations
FEB 11, 2022
| By Kashish Kaushal
Okay love birds, listen up—you can't buy love, but you often pay heavily for it (pun intended). Gone are the days when Valentine's was meant to be celebrated solely by couples. And gone are the days when we needed a day to celebrate…  Love is an emotion that should be dedicated to oneself first (hi-5 to all you singles out there). So, Valentine's day or not, here we are egging you to make your day all about the things you love—be it yourself, your partner or the lack of it!
ELLE DECOR recommends you plan the perfect weekend getaway to these places (as if you needed another reason to wander-lust or wander-with-your-love)
Garden of Dreams, Pushkar, Rajasthan
Hills on one side, lush green lawns on the other—Garden of Dreams will help your love blossom beautifully as you practically have a fort to yourself. It is a discreet, elegant, six-bedroom boutique property set in a picturesque spot in the heart of Pushkar. 
ELLE DECOR suggests: While at the city, visit the Chand Baori, one of the largest stepwells in India
Whispering Pine Cottages, Jibhi, Himachal Pradesh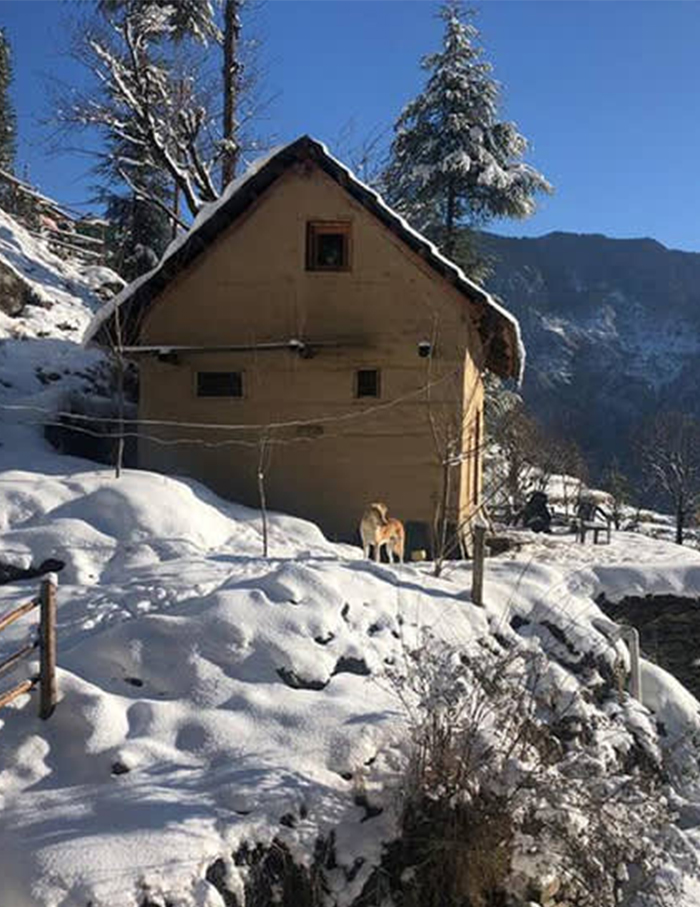 Ideal for the individuals belonging to the anti-social club, this secluded treehouse in the quaint town of Jibhi promises not just happiness, but also serenity and freedom. With no access to society whatsoever, this space is ideal for people who want to escape to the mountains and never return home. 
ELLE DECOR suggests: Discover a never seen before side of Himachal with Serolsar Lake, a simple trail of five km that begins from Jalori Pass.
Wild Mahseer Lodge, Balipara, Assam
Named after one of the toughest game fish in the world, Wild Mahseer is a unique heritage stay for visitors to experience mindful tourism while living within the biodiverse haven of the Eastern Himalayan Botanic Ark. If you think your relationship could do wonders with some healing, this is the place to be. 
ELLE DECOR suggests: Unleash the nature lover in you while you're in Balipara. Just a 1.5 hour drive can bring you face to face with the Great Indian one horned rhinoceros at the Kaziranga National Park.
Ri Kynjai–Serenity By The Lake, Shillong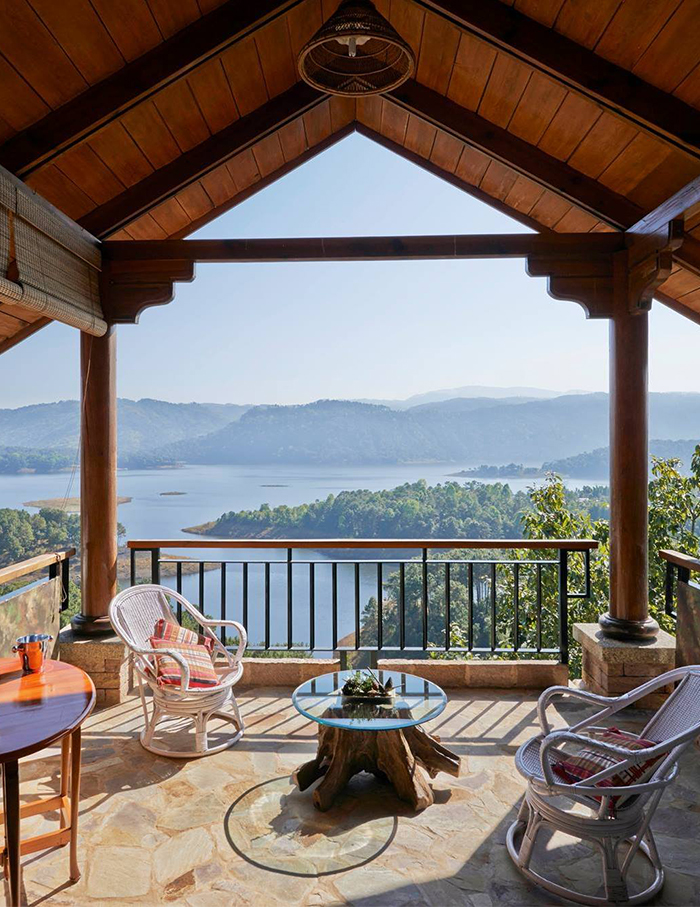 Perfect for couples who want to 'fall in love' all over again, this spa-resort comprises hybrid cottages that are supported on tall circular stilts on the terrace of the hotel, derived from vernacular Khasi architecture. These cottages serve to portray the transition from tradition to modernity and have an interpretation of the traditional upturned boat roof done in metallic thatch fused to modern gables. 
ELLE DECOR suggests: Drive down to Sohra, known for its living root bridges, some great hikes and cutesy hamlets. 
Coconut Lagoon, Kumarakom, Kerala
We might put you in a spot by suggesting a place as beautiful as this because we bet you would have a hard time focusing on your partner amidst the breathtaking vantages. A ten minute boat ride from Kavanattinkara, the property features old Kerala homes made in the centuries-old 'tharavadu' style, facing the Vembanad lake. 
ELLE DECOR suggests: Take a canoe trip and soak in views of the backwaters that Kumarakom is known for.