Get Inspired
Usine Studio fashions a chic contemporary bungalow out of a time-worn structure in Gujarat
JUN 25, 2019
| By Aneesha Bhadri
A contemporary space interspersed with traditional elements finds place in this 5,300 sq ft bungalow in Gujarat. The refurbishment, by local design studio, Usine Studio transforms this old building in the upscale Anand locality into a chic suburban space. The owner, a classical folk singer and fashion designer by profession, wanted the existing internal space to be replaced by spacious areas for social gatherings. This called for restructuring spaces and reclaiming balconies. Prapti Bungalow, named after its owner, houses private quarters including a terrace as well as entertaining areas, kitchen and master bedroom on the upper level, while the lower level comprises the owner's workspace.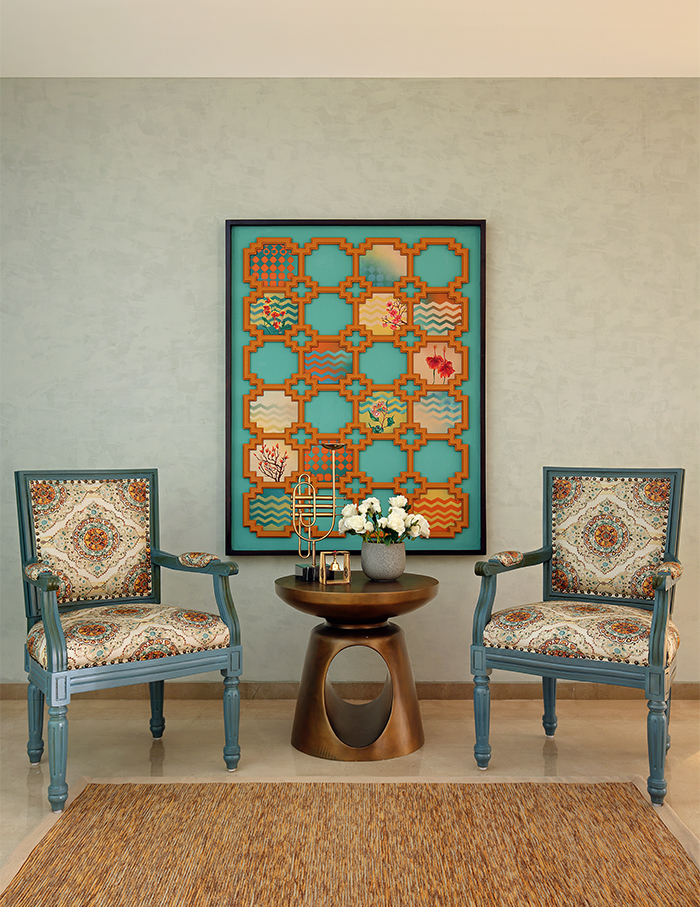 An ornate doorway and an emerald green metal jali lend the living room a traditional charm. The furniture is a mix of customised and curated Mid-century pieces made of wood and cane, while the furnishings feature regional prints, adding to the quaint appeal. Make your way upstairs where the master bedroom on the second floor features a predominantly blue palette—with walls painted in English mint-green peppered with period furniture.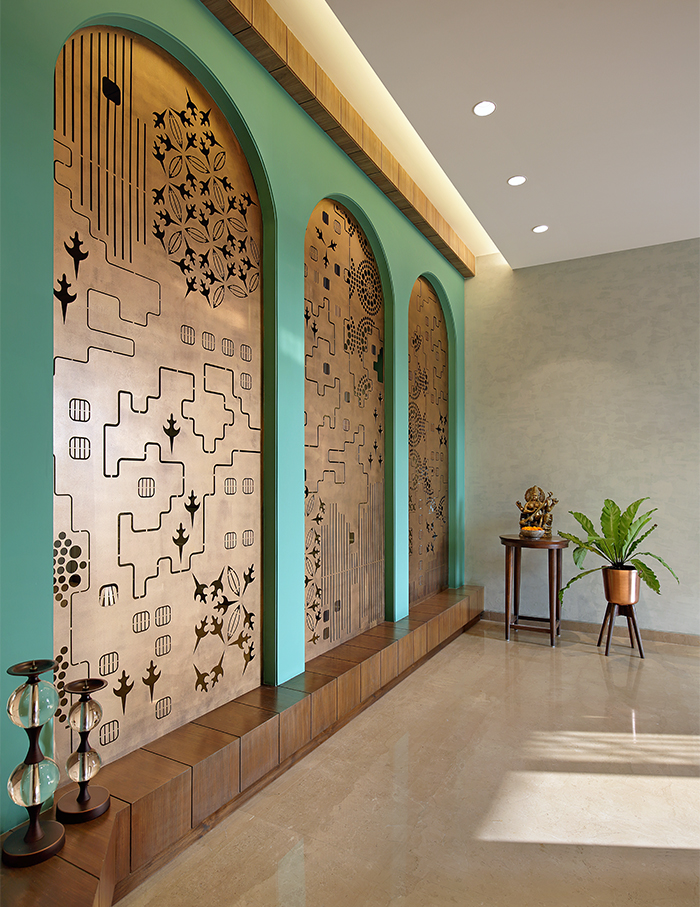 An open space connects the master bedroom to the gazebo on the terrace, creating an additional lounge area that exudes a serene environment, The Mid-century retro porcelain flooring and minimalist furniture and bamboo texture are our favourite elements within the home. The green foliage enveloping the terrace from the outside adds to its tranquil atmosphere.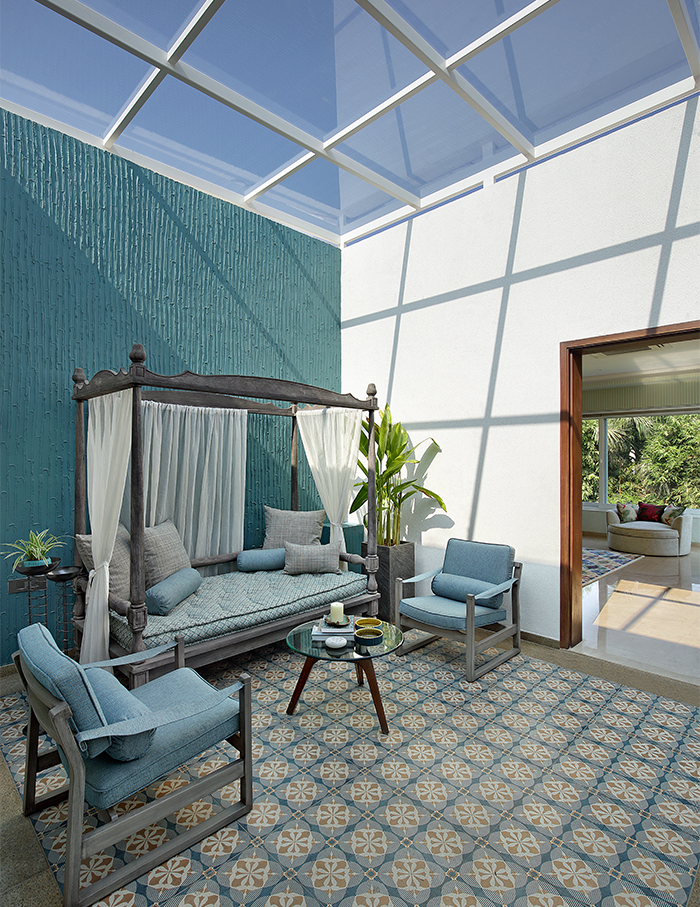 Yatin Kavaiya, Jiten Tosar and Smit Patel of Usine Studio have fluently translated the requirements of the home owner to fashion a warm and inviting abode, where its modernism is tempered by indigenous aesthetics.
Scroll to see more images from this luxe abode…