People
US-based designer John Greytak unravels the mysteries of our cosmos through his recent Universe Collection
MAR 25, 2021
| By Saloni Rege
Digressing from the concept of treasuring gemstones, US-based designer John Greytak of Studio Greytak takes advantage of Montana's rich mineral heritage by curating statement decor like never before.
Through his young venture, the self-taught designer introduces us to the charm of precious natural resources, letting them take centre stage within our homes too. Excerpts
Where did your fascination for gemstones and minerals come from?
While working on the family farms. From an early age, I had a passion for collecting and discovering things, and was always fascinated by the treasures I'd find. I used to hike the land in search of minerals, fossils and antlers. That passion is now embodied in the work we do at Studio Greytak.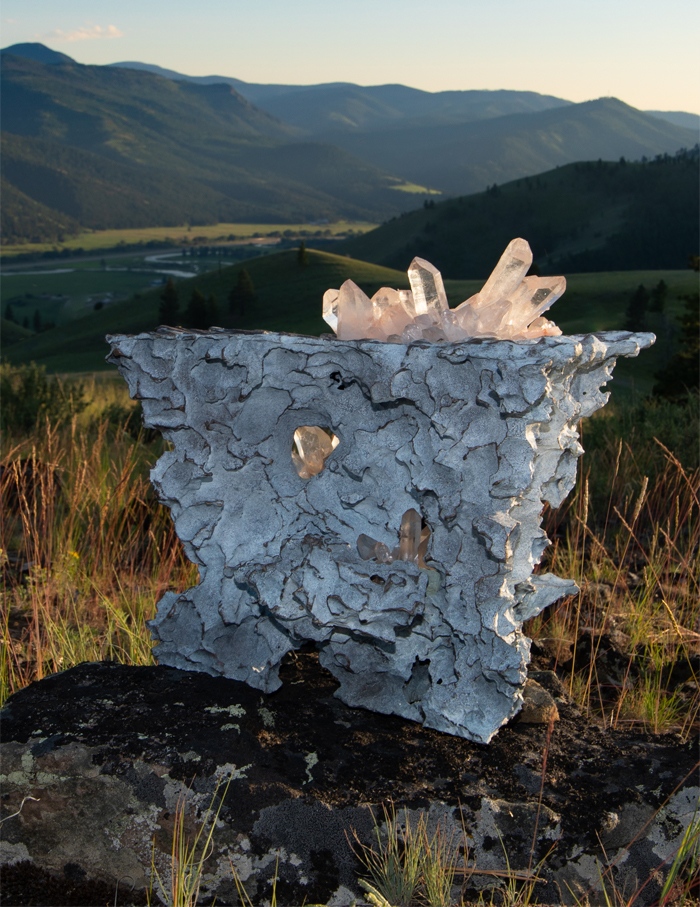 The idea of incorporating gems and minerals into home decor came to me, while I was designing a personal residence. From a visit to the Tucson Gem and Mineral show along with my lead designer Renee Brown, I brought back several gems and minerals from around the world. Knowing that many loved these specimens but were clueless about incorporating them into their homes, I began to consider combining the minerals with furniture. That's when Renee and I began working with a team of talented artisans to bring the idea to life.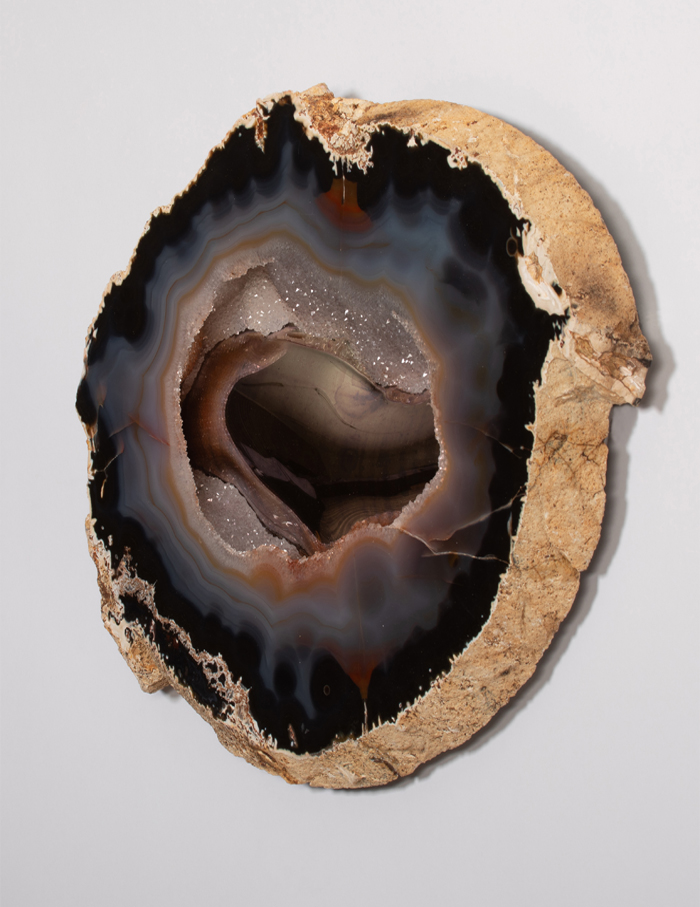 Have you always been involved in the design discipline?
Well, after graduation, I indulged in the auto industry, then developing retirement communities and eventually, constructing my personal residence. I believe my background allows me to approach design concepts from a different perspective. It is the diversity of my journey that resonates with the unique minerals and truly drives the design process.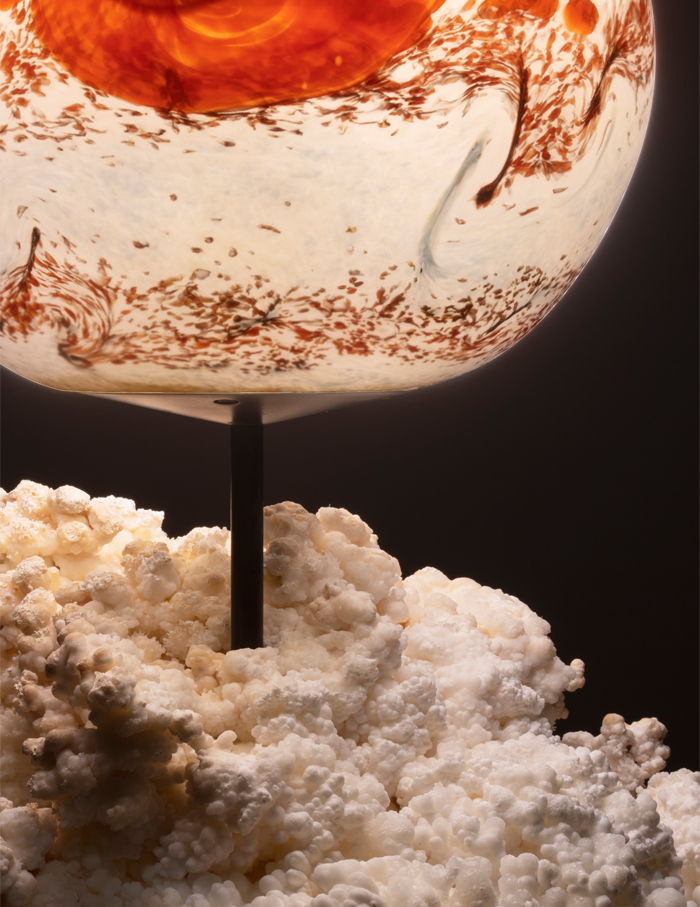 What brought about the Universe Collection?
Our early designs were inspired by the minerals but in rather traditional furniture forms such as tables, screens and mirrors. But this range breaks away that concept and explores the forces at play on the earth, in the sky, at sea and in space. Imagine the discovery of a shimmering crystal after unknown forces left it behind in a timeworn crevice.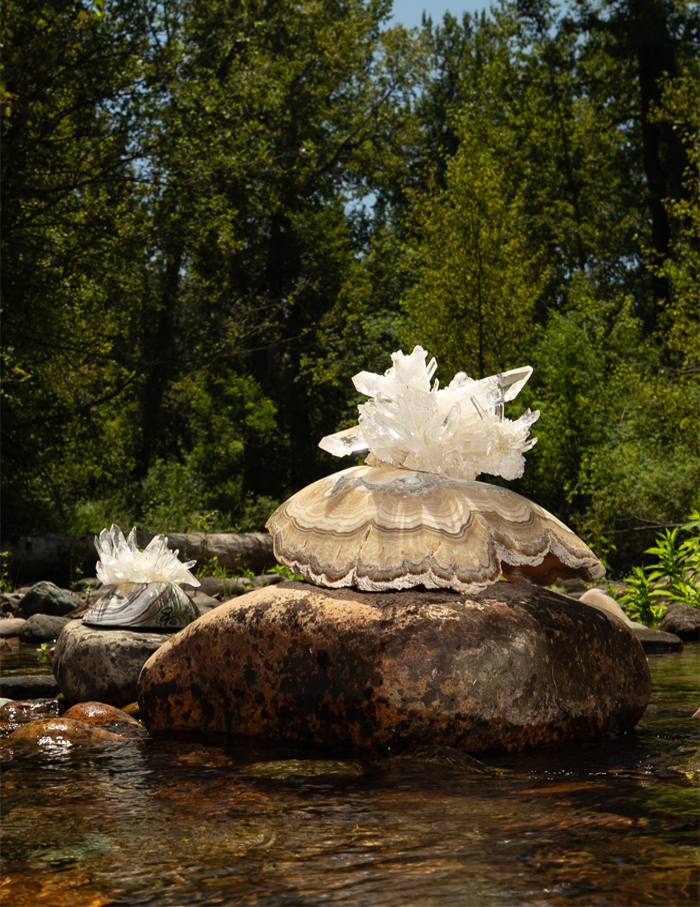 How long did each piece take to realise?
Months! It is a long and delicate process to bring each piece to life—from curating minerals and designing pieces to the intensive craftsmanship that goes into every ethereal work of art. Each design is bespoke to the unique mineral and requires complex engineering. Often, it takes many iterations before arriving at the final product. We've relied on a team of extremely talented artisans who painstakingly handcrafted these pieces. The easy part is the creative energy that comes from working with these magnificent gemstones. It is a magical journey.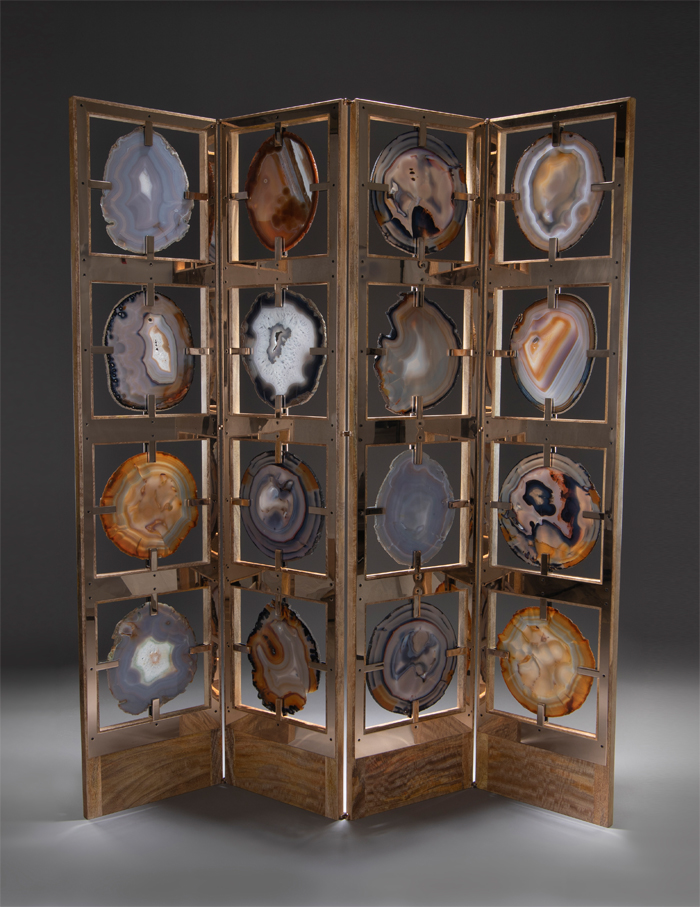 Do you have a favourite gemstone?
Tanzanite. Its stunning blue colour conceals hints of red and green. Among minerals, my favourite is malachite azurite. It has so much life, and the blue and green shades are breathtaking. It was known as the gateway to the heavens by the ancient Chinese, and when you look at the sparkle and depth, it is easy to be drawn in and inspired.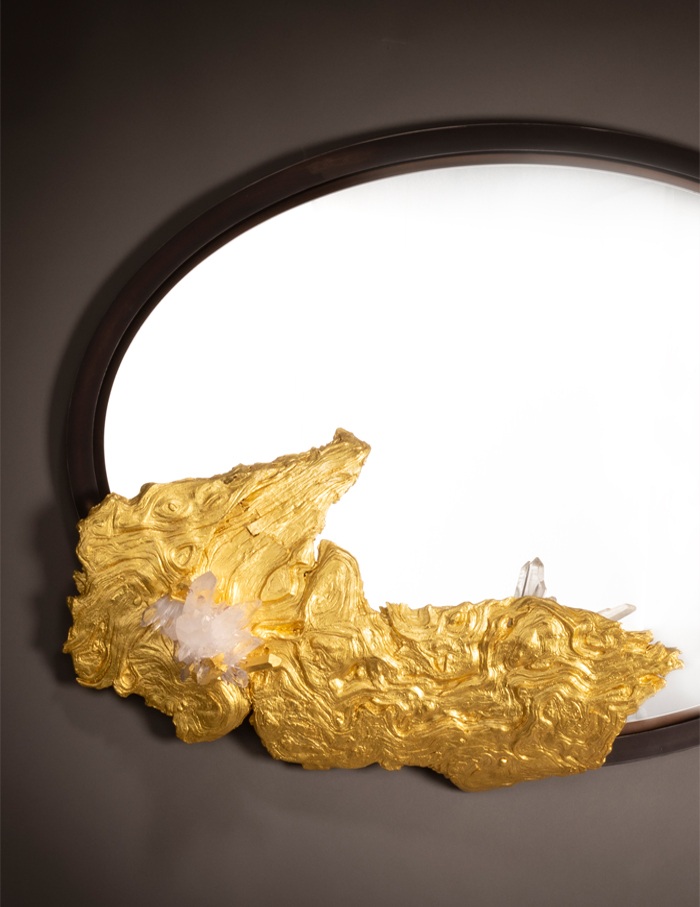 And any favourites from this collection?
I have several. Our Mango Glacier Screen uses sustainably harvested mango wood from Hawaii and suspends a selection of agate slices with striking patterns and colours in an airy frame. When the screen is placed in front of a window, the agates catch the natural light, and they become living things; the light changes them and the result is captivating.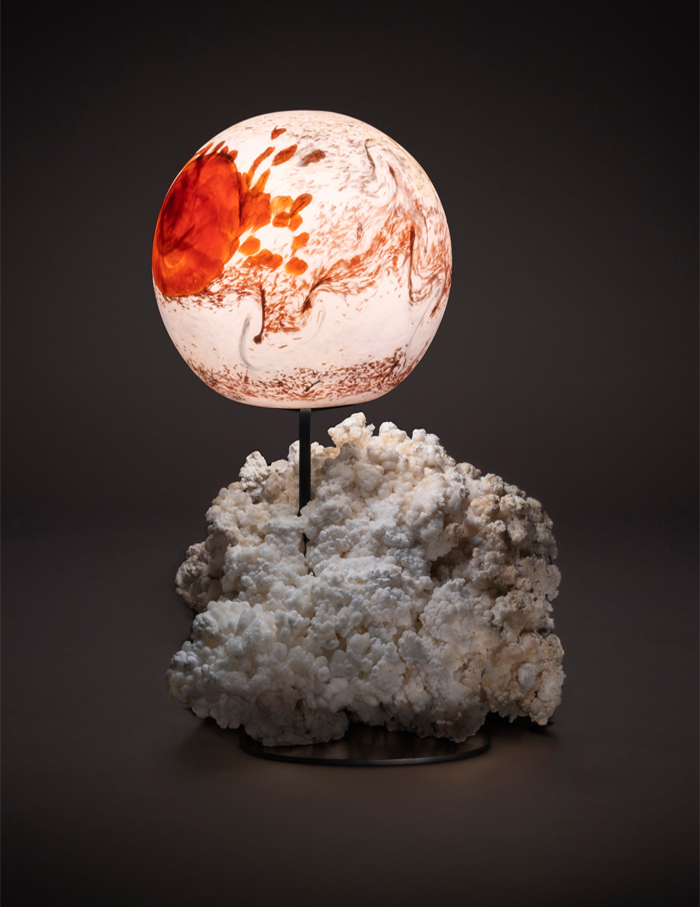 Mirror 3 is another favourite designed around a piece of wood I found while hiking around my ranch. We gold-leafed the timber, which turns the design into a sculptural mirror. Carefully placed Colombian quartz crystals invite the viewer to take a closer look, reflections of which reveal incredible depth and intrigue.
Then there's the clear-as-ice Iceberg Table 4, inspired by a Himalayan crystal. It forms a sparkling, undulating landscape of ice-like spikes. Amazingly, we created a table that makes a 90 kg mineral seem like it's floating on a glass base. I also love our collection of hand-carved Crystal Bling Bowls made of quartz in different shapes and hues, paired with exceptional minerals. Finally, saving the best at the end — my most adored piece is the Stalactite Impact Console Table, inspired by the space and signifying stillness.
Universe Collection | Millions of Years in the Making will be revealed at the Guy Regal NYC gallery in June 2021