Homes
Coastal lullaby — Flip through layers of light, monochromes and luxury in a Mumbai home crafted by Urban Studio
JUL 5, 2022
| By Pratishtha Rana and Sneha Gandhi
There's a certain rhythm of nature that mingles with a design-focused play witnessed at this home nestled in the boundaries skirted by the Arabian Sea in Juhu, Mumbai. The home, much like a sanctuary of solace, is crafted by Amisha Thanawala and Pronit Nath of Urban Studio.
The space came alive as an epiphany of sorts, echoing openness, freedom of mingling as well as enjoying privacy, during the impeded hours of the pandemic. That's how the constantly changing light and the family's activities became the coordinates around which the home took shape.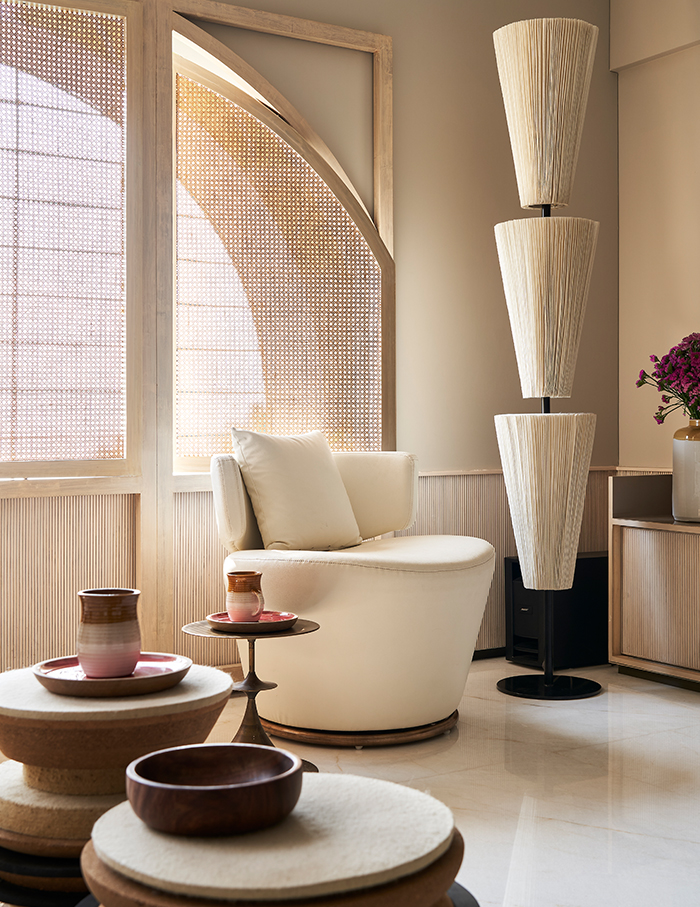 The curious brief 
Built as a 3BHK in a 30-year old complex, the residence's walls were razed down to create co-mingling spaces for the whole family in collaboration with Jagdhamba Interiors. Amisha muses, "Flexibility, multifunctional spaces and an open plan emerged from discussions with the client for the design here."
Tour every turn of the home
As one enters the contemporary home, a tailor-made light installation reminiscent of a cloudy coastal line instantly grabs attention. Fashioned out of Indian marble, brass and acrylic panels, the custom modulated installation emits a soft glow across the living room.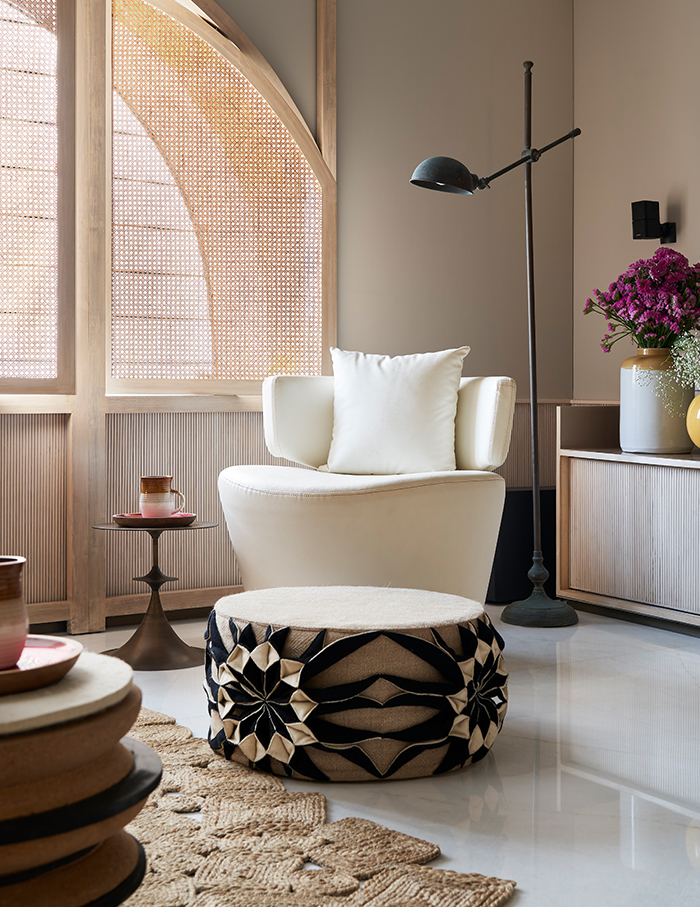 Creating deliberate ventilation pockets housing clerestory glass screens, partition walls do not extend upto the ceiling. Lightly grained marble flooring, sand toned walls, scrubbed wood fluted dado, cork side tables, ikat upholstery and a woven jute rug fabricate the textural oasis of the earthy home. Arched windows with woven sliding and folding screens frame the sea beyond.
An interactive playscape in the children's room prompts fun and entertainment while also doubling up as ample storage. Enveloped in white and soft beige shades, the room offers privacy and comfort after an energetic evening.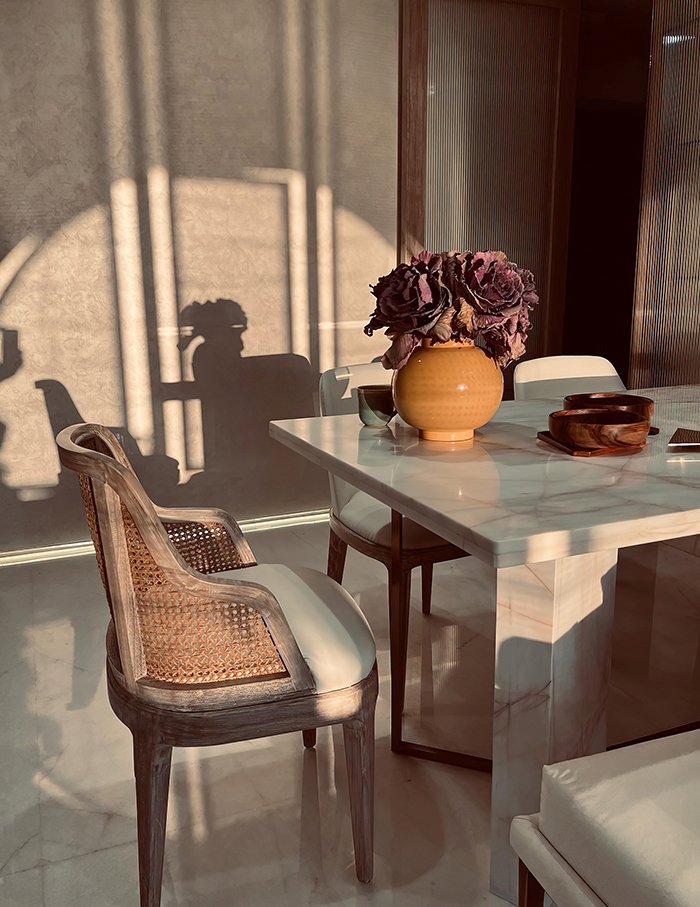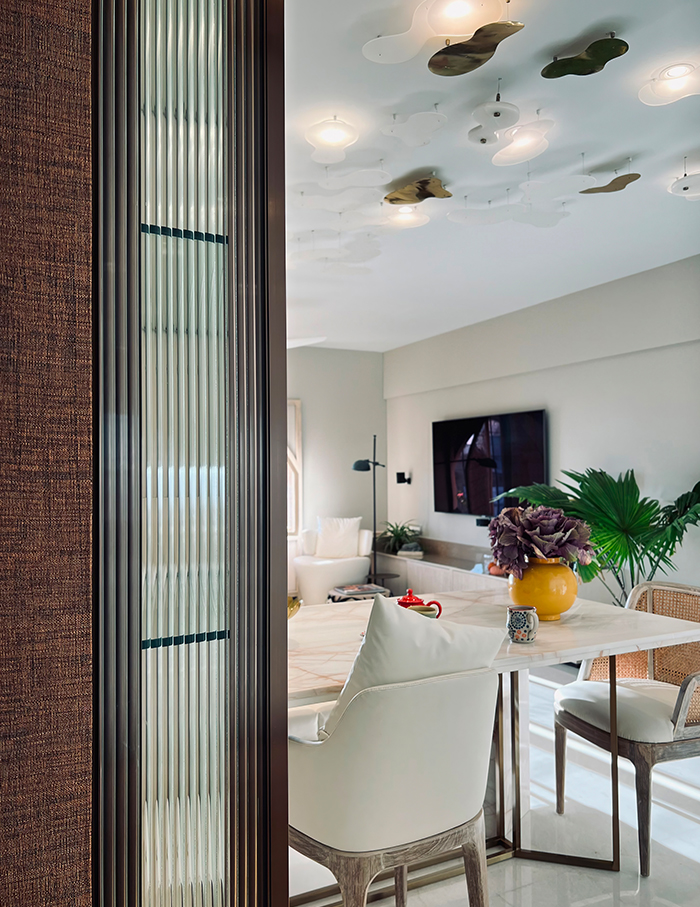 Ideas to bookmark – a coastal melody of colours
For the Urban Studio, poetics, abstraction and wonder are an integral part of the design process. Drawing inspiration from the immediate coastal landscape, the studio abstracts the shifting waves and shoreline, carved sand dunes,  billowing clouds, rain splatter and the subsequent golden sunlight to curate a rhythmic visual narrative.
Bespoke furniture and an interplay of curated materials like marble, wood, jute and cane exude an aura of restrained opulence. Neutral colours handpicked from the natural surroundings echo throughout the home.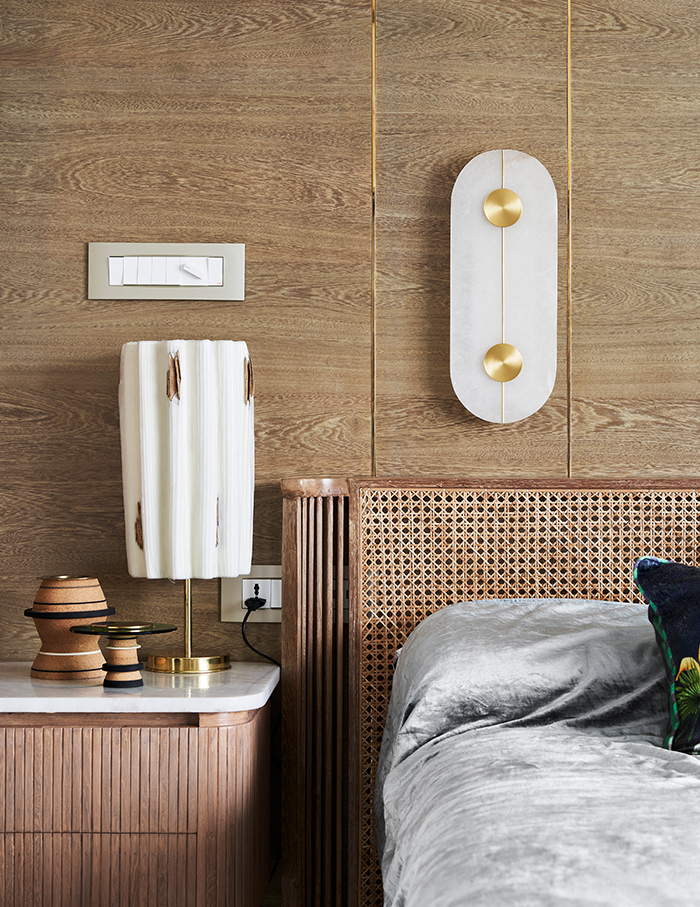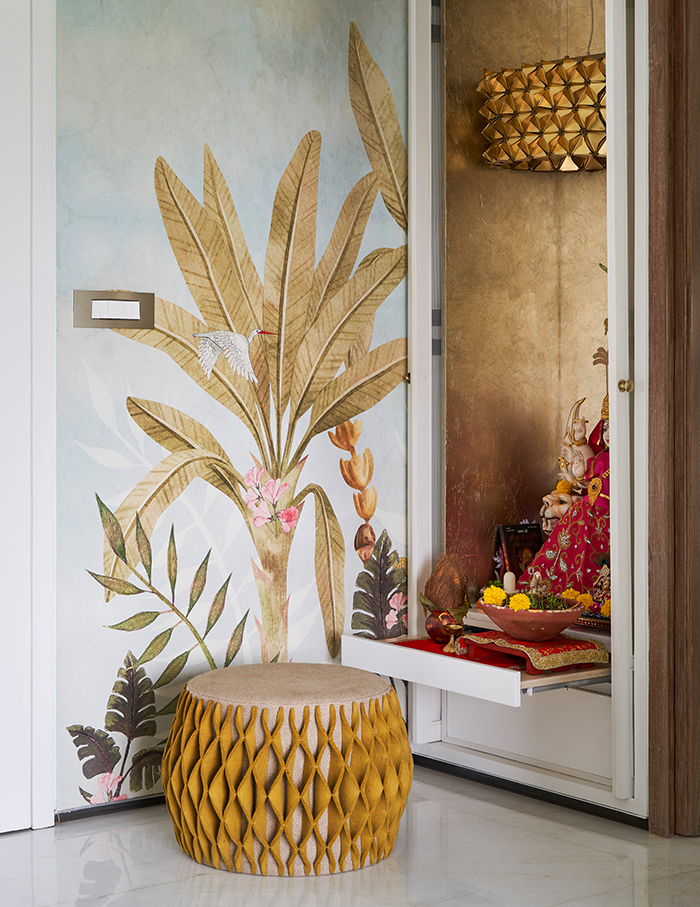 Details that Urban Studio fell in love with…
Outshining the artificial illuminance of automated lighting is the custom-made chattai and cane-panelled screen in the living room. The arched screen can easily be slid and pivoted. The unique framework along with the cloud lights by Studio Avni encourages multiple mood settings. 
Moving closer to sustainable designs, natural materials like wood, cork, jute, bamboo and chattai compose the majority of the home. The porosity of materials paired with an open plan layout facilitates ventilation while significantly reducing the need for air conditioning—a design requisite for Mumbai's humid climate.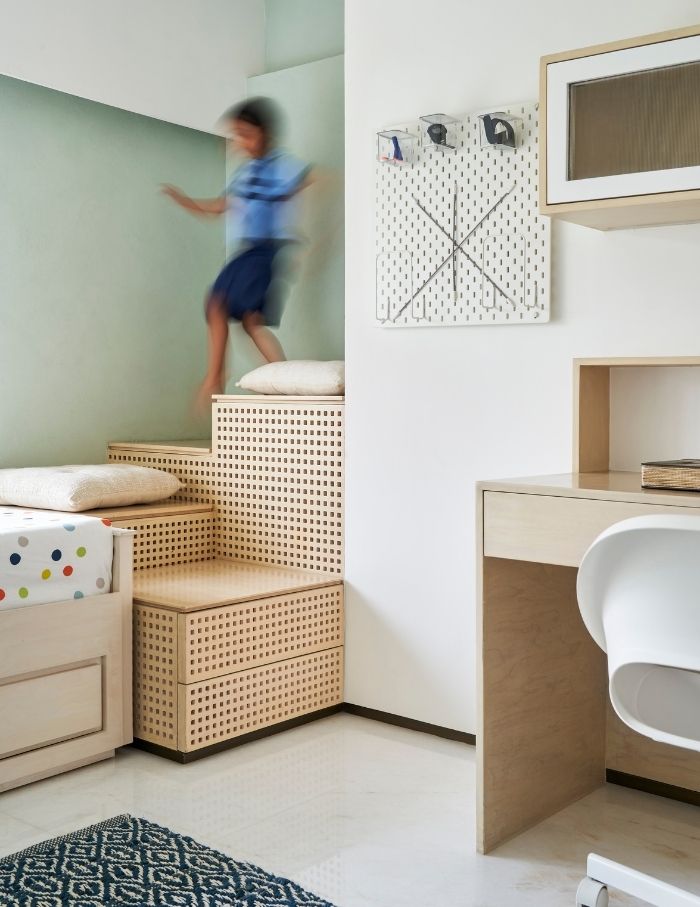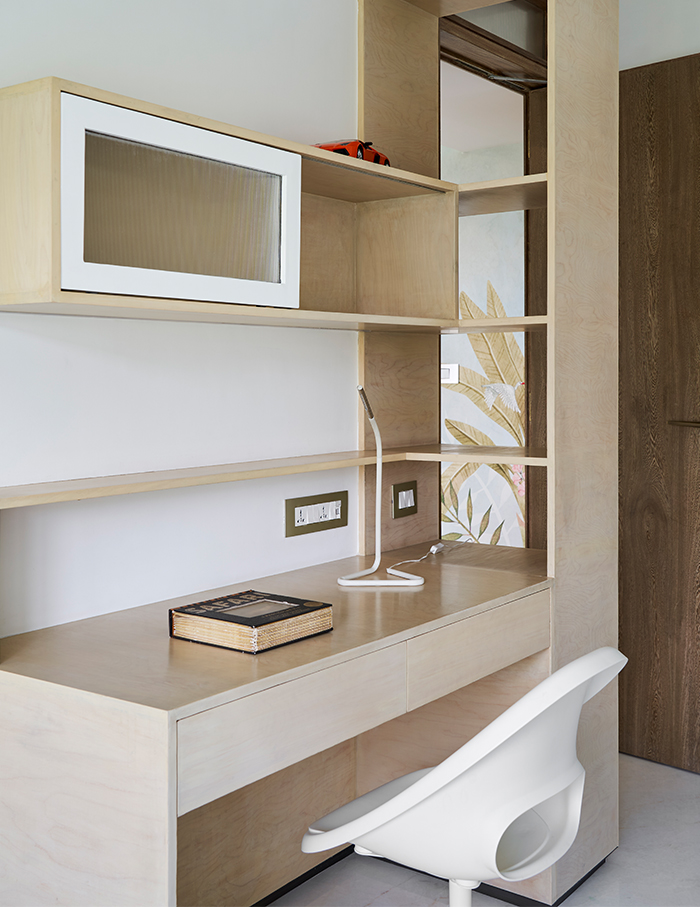 Love this Mumbai home by Urban Studio? Check out this wintry and cosy Mussoorie home in the hills by Aditi Sharma Design Studio