Bathroom
Universal PureClean Bidet by Kohler is the ultimate choice for your bathroom musings
FEB 3, 2022
| By Shriya Goyal
Bathrooms are where ideas transpire and me time is taken seriously. Bathroom design is not just about aesthetics or decor, it is a myriad of practicality, wellness and style that makes you want to spend long hours soaking in bliss and solitude. Selecting the right sanitary ware can be a daunting task and a faux pas is a recipe for disaster in the long run. Wash the worries away with Kohler India's Universal PureClean Bidet for hygiene and sanitation.
From crisp and approachable to luxurious and a little extra, this seat attachment is one of a kind.
No matter what storm brews outside, the splendour of these bidets is sure to immerse you in meditative calm. Get ready to spruce up your bathroom experience with style and solace.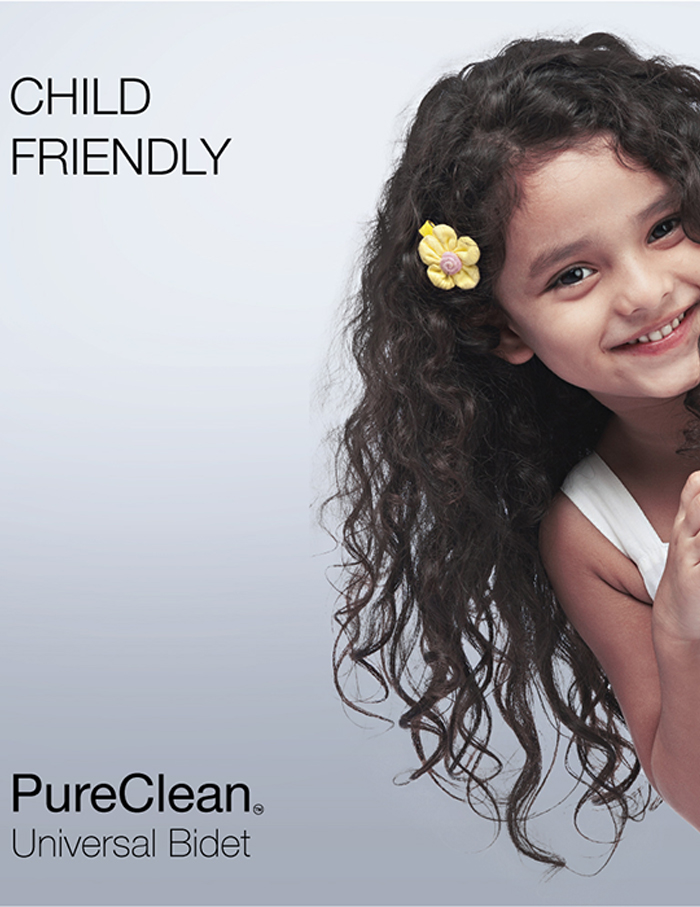 A 6mm sleek body, Universal PureClean presents a comfortable seating ideal for all seat types and bowl combinations. With a retractable spray nozzle, this self-cleaning output offers a washed bidet that automatically cleanses after every use.
Raising the standards of sanitation, this easy to manoeuvre and adjustable design is convenient for front-to-back cleansing, while bestowing users a satisfied end to their everyday toilet routines. Avoid the hassle of washing front and washing back, it's time to bidet it away!
With cutting-edge technology, Kohler is responsible for sleek stylish bathroom products that bathe your space in elegance. Mr. Salil Sadanandan, President, Kitchen and Bath Kohler Brand K&B S. Asia, Middle East & SSA, said, "We are very excited to announce the launch of the Universal PureClean bidet (toilet seat attachment). This product is the outcome of years of research on the 'intimate hygiene' needs of women, and it helps create a cleansing routine that is tailored to their personal preferences. As the name suggests, it can be fitted onto almost any toilet available, this is a gracious self-care upgrade that every woman deserves. It's also a great product to get children toilet trained without a fuss".
Universal PureClean Bidet is bound to make you sigh in content and delight! Break away from the daily grind, notch up your bathroom and spend some quality time away from everyday hustle, we call life.