Lifestyle
United Coffee House Rewind in Chandigarh is designed by Chromed Design Studio to be a chic venue with a vintage charm
SEP 8, 2020
| By Jhanvi Somaya
An avant garde design sensibility paired with a strong passion for coffee, cocktails and cuisines have all contributed towards the making of United Coffee House (UCH) Rewind, an all-purpose venue in Chandigarh. 
Conceptualised by Chromed Design Studio, the space is modern, contemporary and trendy but with a decidedly vintage charm. It stands apart from its cafe contemporaries due to its restro-bar layout, which further enunciates a regal charm and diverse characteristics of both a cafe and a restaurant. 
In order to magnify the transition of a 75-year-old coffee house into a new and hip, modern restro-bar, the 2,750 sq ft space breaks away from the clichéd version of a regular coffee house.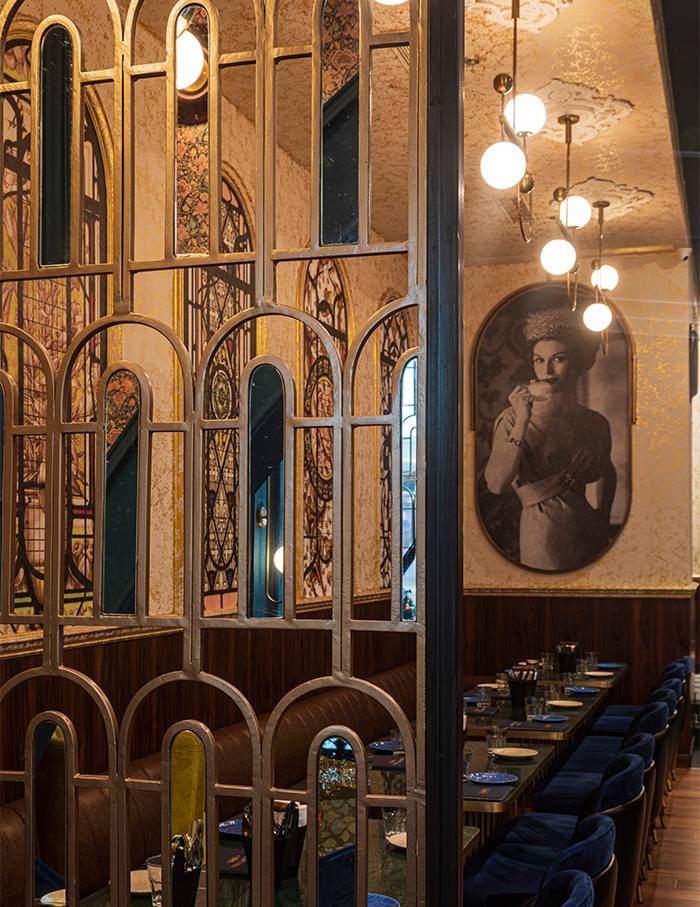 "In the process of designing UCH Rewind, we aimed to achieve a radiating environment with a unique mix of classical styles. It is infused with a contemporary burst of colours that comes together like a rendezvous," says Abhigyan Neogi, principal and founder of Chromed Design Studio.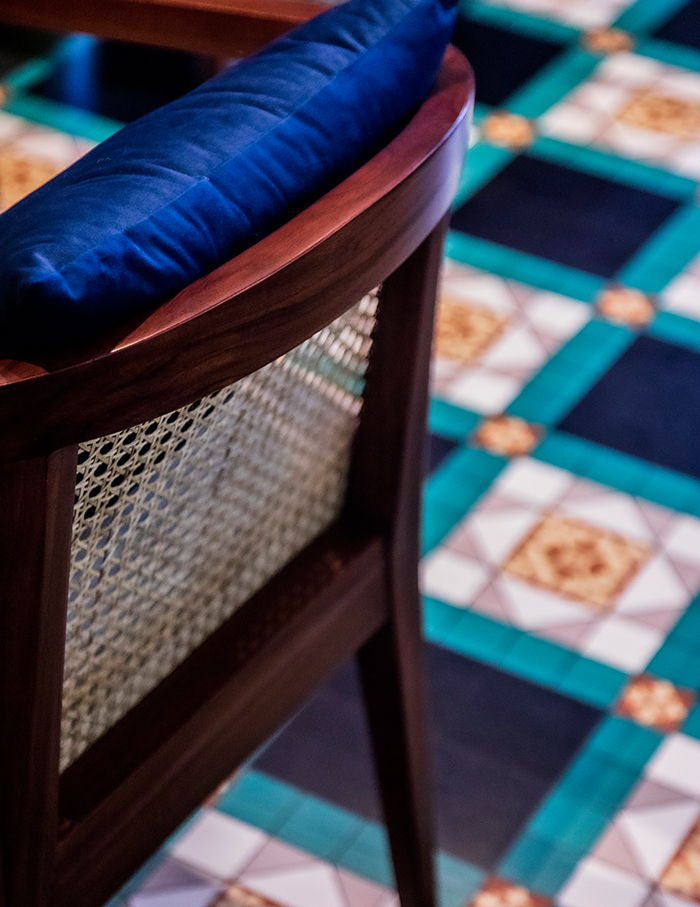 Right from the doorway, this resto-bar promises to enthrall visitors. A giant dome shaped entrance is constructed with glass cladding and brass lattice. It embodies arches and hints at the sheer grandeur of the space.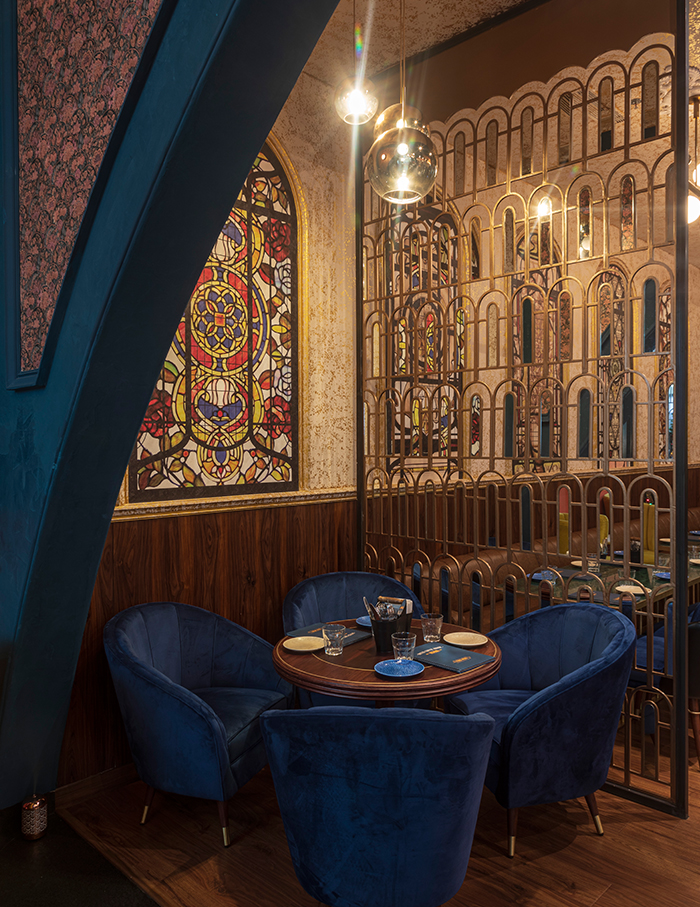 Within, an unconventional seating area features boho-chic lighting, patterned flooring with colour blocked tiles and overpowering hints of blue. The holistic theme of the restaurant is realised through arches and domes of varying shapes and sizes in brass lattice. A Sabyasachi-inspired wallpaper adds to the vintage vibe insinuated by the arches and ties the space together.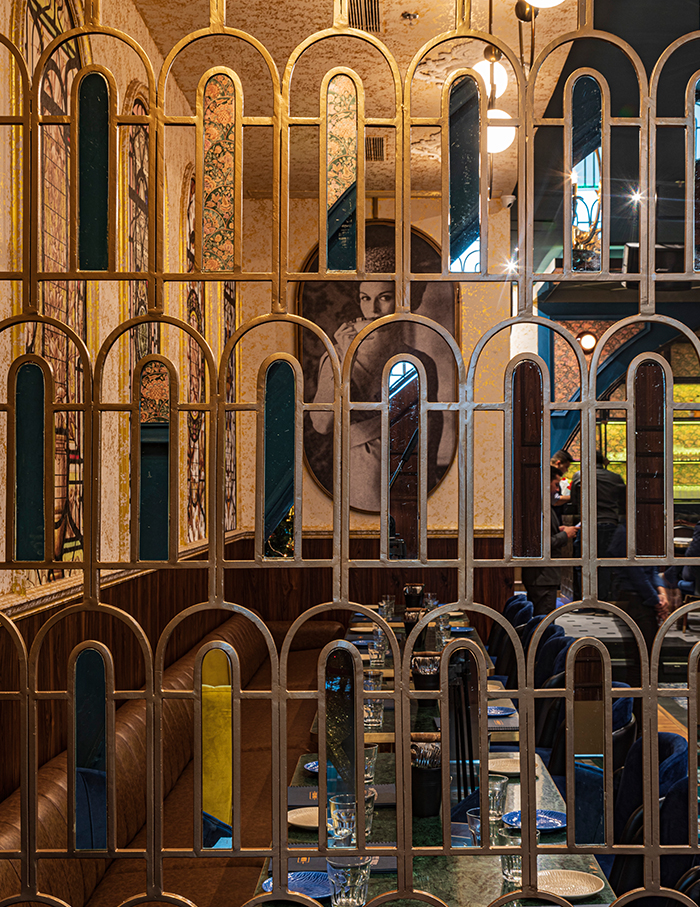 The main dining area is inspired from many divergent eras of architecture. Baroque print on the vaulted ceiling symbolises vintage luxury and eminence, while dramatic motifs enhance the gothic, stained-glass windows to generate a colossal effect on patrons.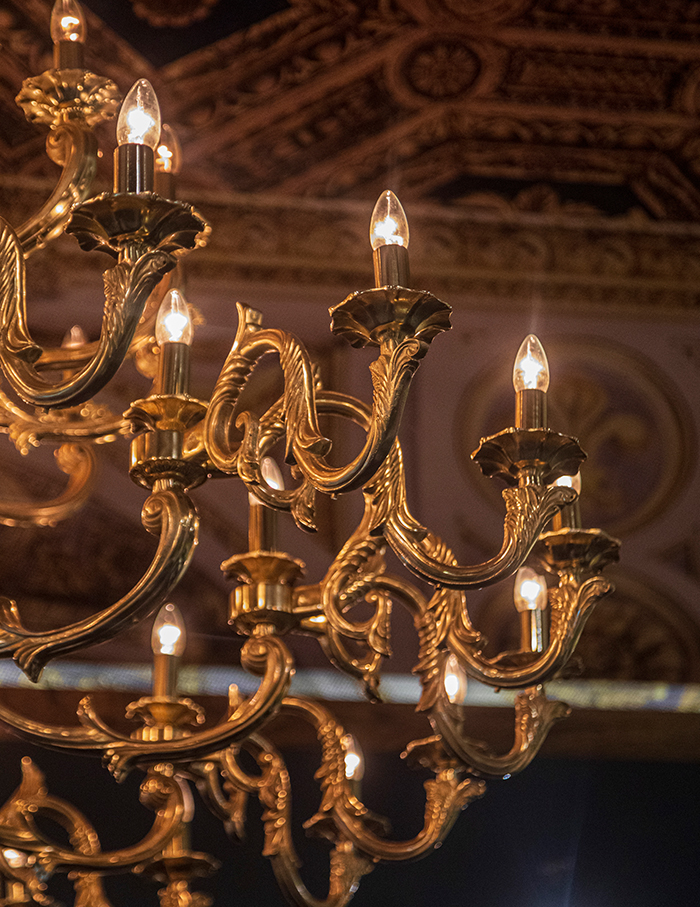 Our favourite element is the prodigious candelabra chandelier that emerges from the carefully curated ceiling to lend a timeless and ethnic appeal to the entire space. An ellipse-shaped glass as well as vinyl stickers with similar patterns as seen on the brass lattice are other key elements.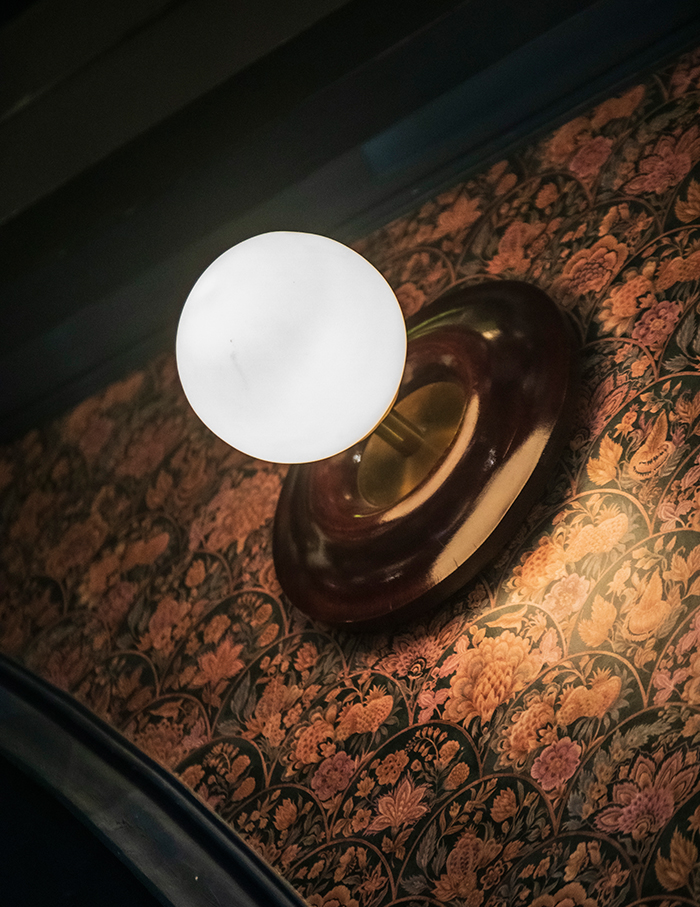 The booth-style seating is draped with heavy curtains in blended shades of orange. Above, ornate and embellished motifs decorate the curved ceiling. A bohemian pattern of arch-shaped mouldings is etched on the wall, which serves as a focal point of the restaurant. Seen near the bar is a pop of colour provided by an illuminated backdrop that encompasses a waffle slab in the shape of an arch.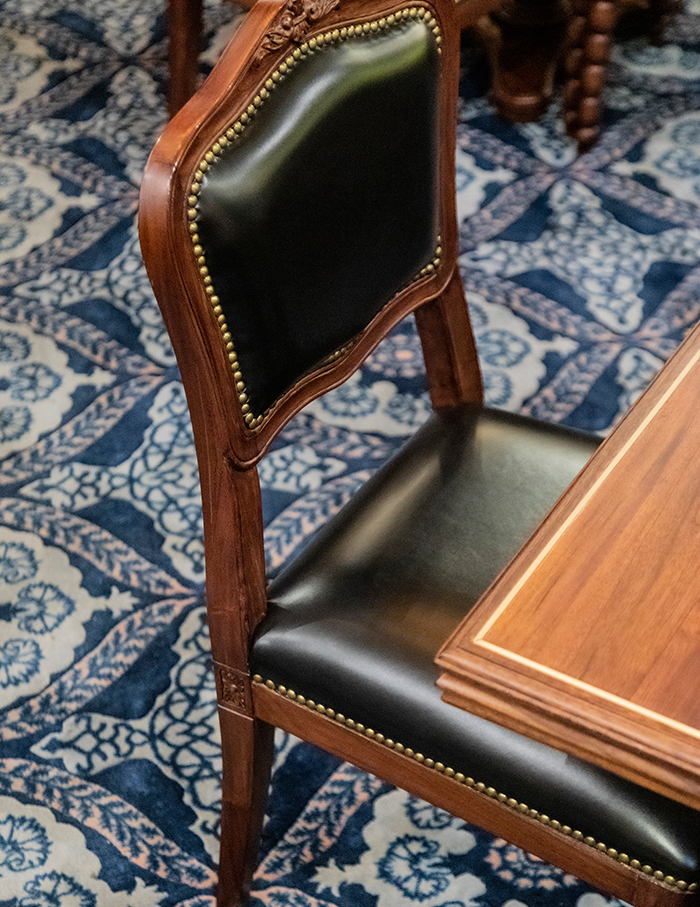 We love that, throughout this venue, explicit details pay tribute to the history of architecture and effortlessly connect the past with the present.