Homes
Unbox Design Studio explores the fusion of American and Indian designs in a Mumbai home
AUG 22, 2023
| By Bhipasha Hinduja
Unbox Design Studio has created a harmonious blend of culture and opulence in a home inspired by American and Indian design. This 3000 sq ft home has come alive in Worli, Mumbai in Omkar 1973 tower. Designed by Hemal Kothari and Apurwa Pandit of Unbox Design Studio, the home embodies the paradoxical charm of the city filled with traditions and dreams. This apartment merges contemporary American elegance and Mumbai's dynamic charm. The journey of this abode was crafted through conversations that resulted in a synthesis of modern Indian minimalistic design with the influence of western monochromatic hues. With a structural transformation, this five-bedroom layout was transformed into a charming three-bedroom home that celebrates the fusion of indoor and outdoor living.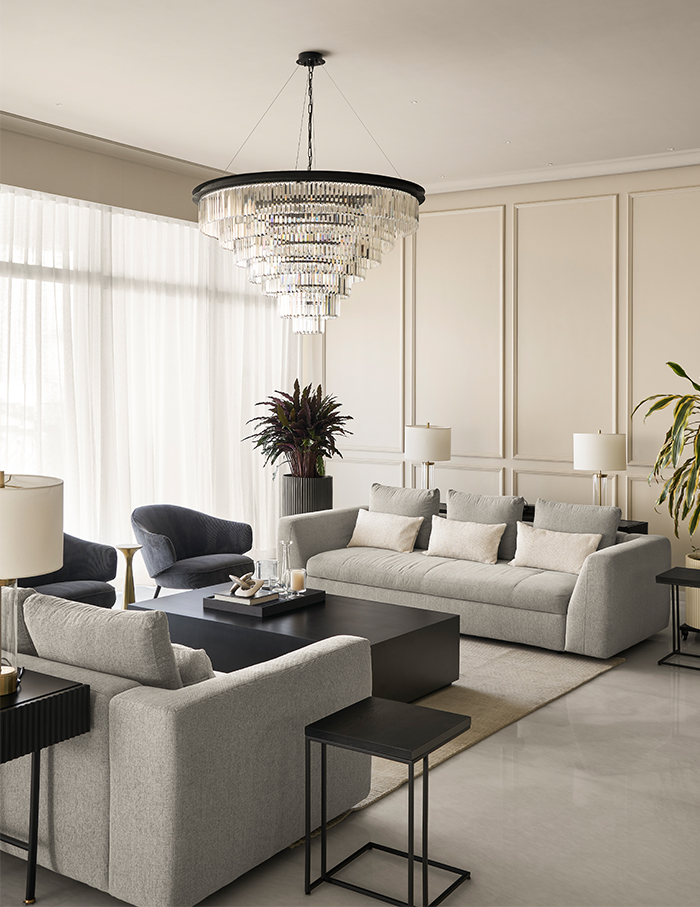 Neoclassical Design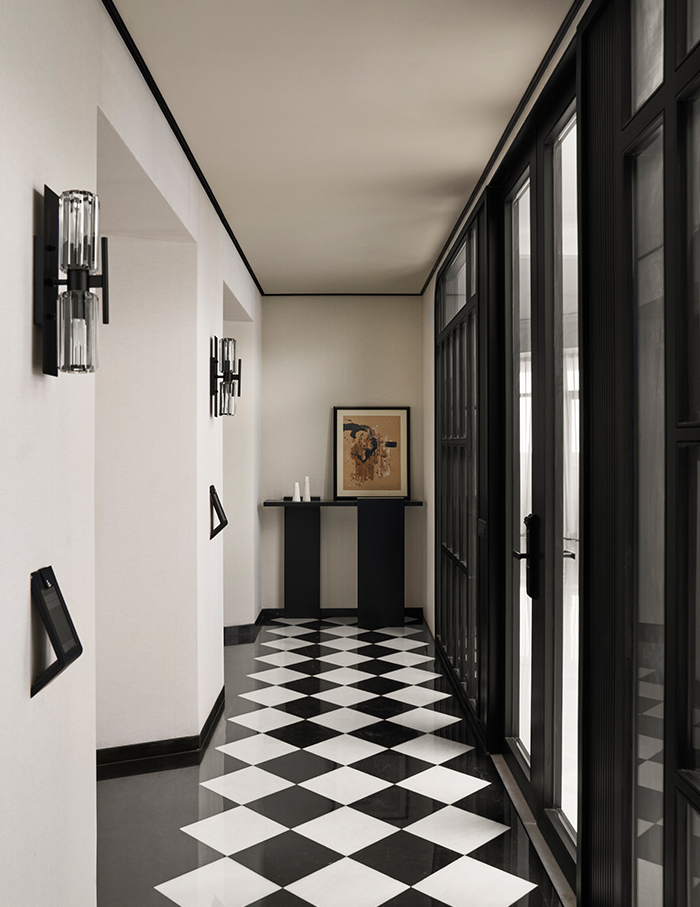 The design ethos has embraced timeless allure and opulence through subtle shades, materials and intricate detailing. Inspired by neoclassical aesthetics, the home has detailed cornices, graceful arches, checkerboard-inspired flooring and more. The theme draws inspiration from harmony and idealism and this creative homage weaves a narrative that bridges the influence of two countries while having a dash of minimalism.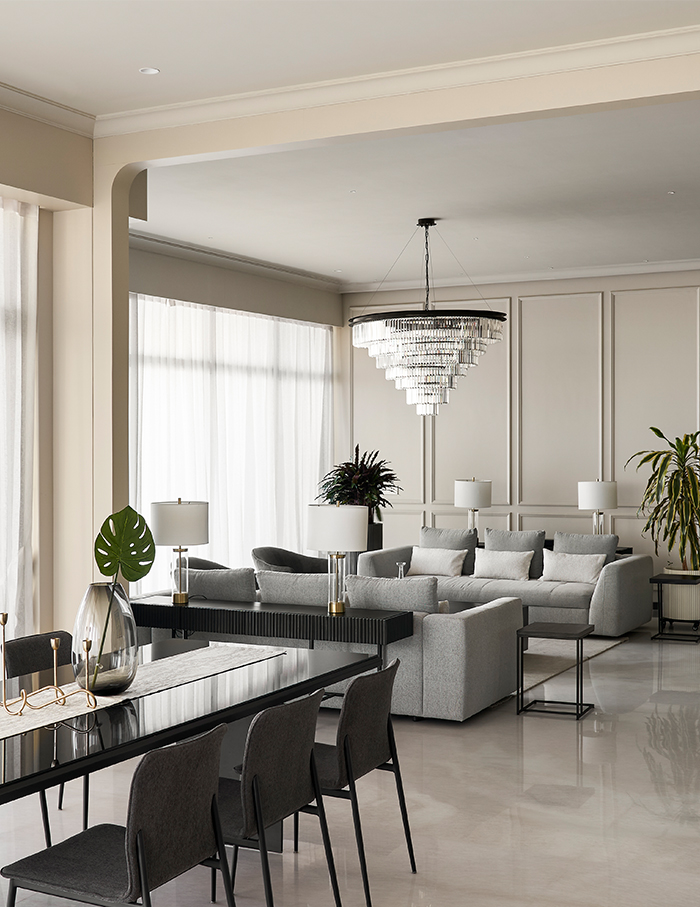 Best of both the worlds 
The passage to the entryway is adorned with an arched door framed with bevelled glass that leads to the black and white Victorian diagonal chequered flooring. There are Dutch wall coverings with black beading on the ceiling. The living area has a minimalistic design and has engaging artwork while the kitchen is sleek and has neutral hues covering the space. The glazed doors open up to the metropolis. The den has a contemporary design with hues of black that merge into the balcony. The guest bedroom has an off-white toned wardrobe and nightstands that contrast while the master bedroom is flooded with extravagance and oak flooring mixed with metals. This home has classic designs contrasting with modernity spread across with the beautiful view of the city of dreams.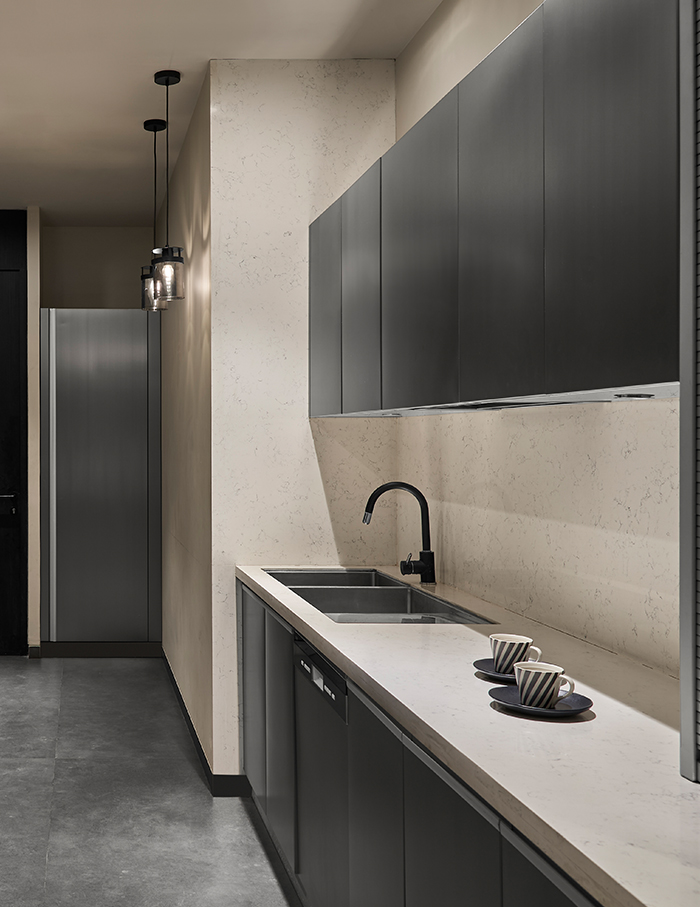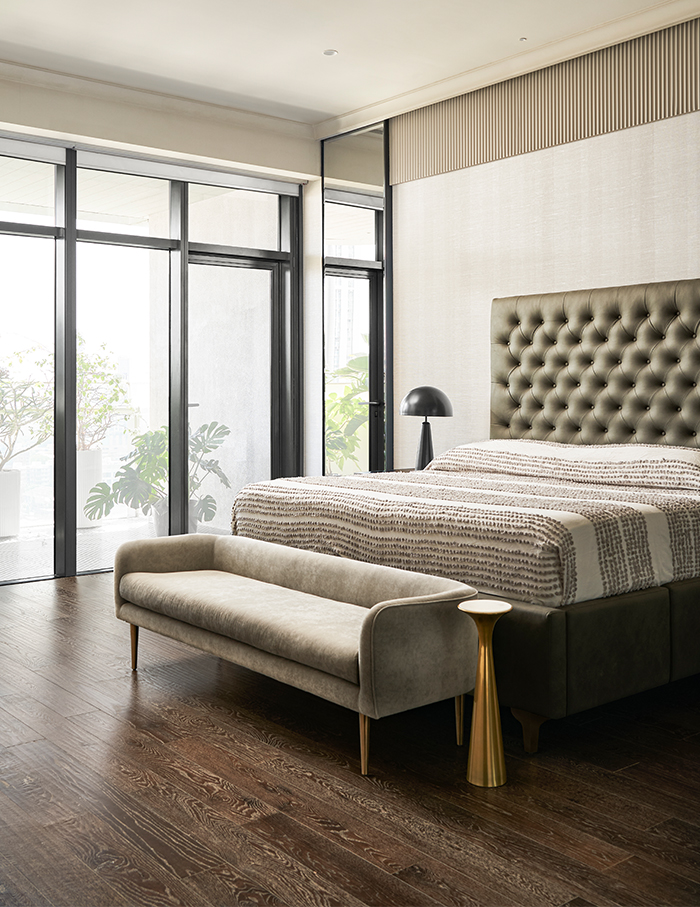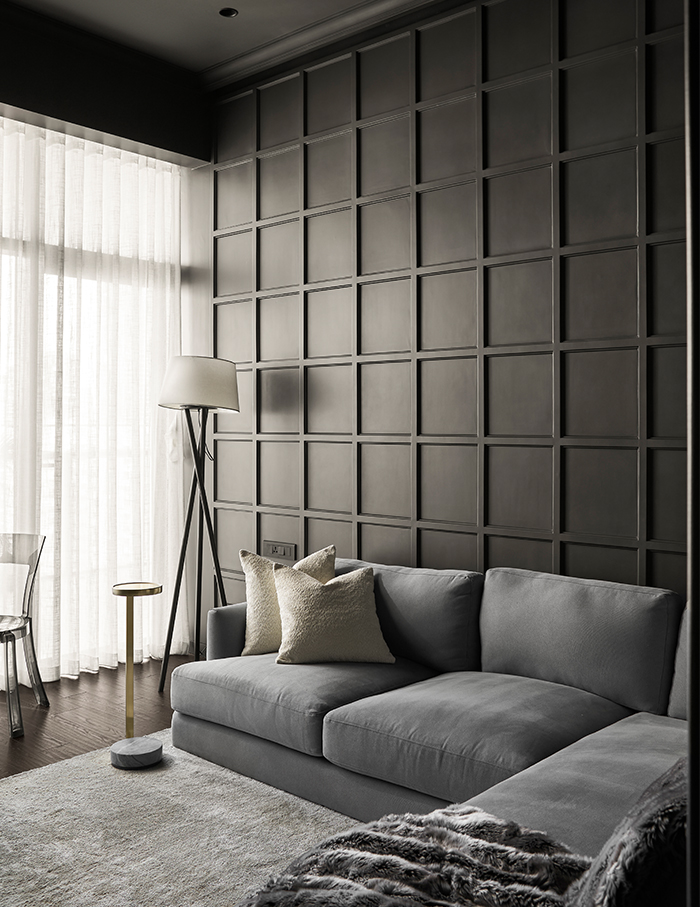 Curated palette 
The chosen tones and materials have the calmness of neutrals and the boldness of monochromatic tones. With marbles from Kishangarh to Indian teak and more, this home has a balanced fusion that exudes cosiness and adds a distinctive essence to it. It has a seamless functional design and greenery through the balcony that merges with the outdoors. They have applied sustainable practices while designing this home by using greenery on the balcony that also improves air quality. There is a mindful balance between choices of materials and colours that make this home a perfect space to create memories. 
As Hemal Kothari and Apurwa Pandit say, "Our design approach for this apartment falls perfectly with the architectural and luxury design trend known as 'quiet luxury'. This concept emphasises understated elegance, timeless appeal and the use of high-quality materials. In a world that values simplicity and refinement, we endeavoured to create a warm, calming space that exudes sophistication without being ostentatious".
You may also like: A contemporary home with an Indian spirit by Quirk Studio nurtures its homeowners' personalities in the heart of Mumbai