Design
UMORE by ICA—The new collection brings a world of design and grandeur for extraordinary interiors
JUL 1, 2022
| By Team ELLE DECOR India
Drawing inspiration from land, sea, space and beyond, designers cross the realms of creativity every now and then to conjure enchanting design ideas. To render these surreal concepts to reality, we've heard one material-finish collection is passionately pursuing tactile possibilities. 
Derived from iconic ICA finishes, UMORE by ICA is an exclusive and exquisite collection of signature palettes communicating luxury and style. From the land of design, ICA Pidilite has been on the forefront of bringing a range of elegant Italian wood finishes that represent exceptional quality and finesse. Conceived to enable architects to uniquely define their artistic expressions, ICA fuels designs that are aesthetic and most importantly, personal. 
The brand's UMORE palette is influenced by art forms and the grandeur of beauty around us. The range intends to stimulate the imagination of a designer through unconventional choices, in turn encouraging extraordinary designs.
UMORE by ICA strives to ensure a designer's vision is never lost in translation.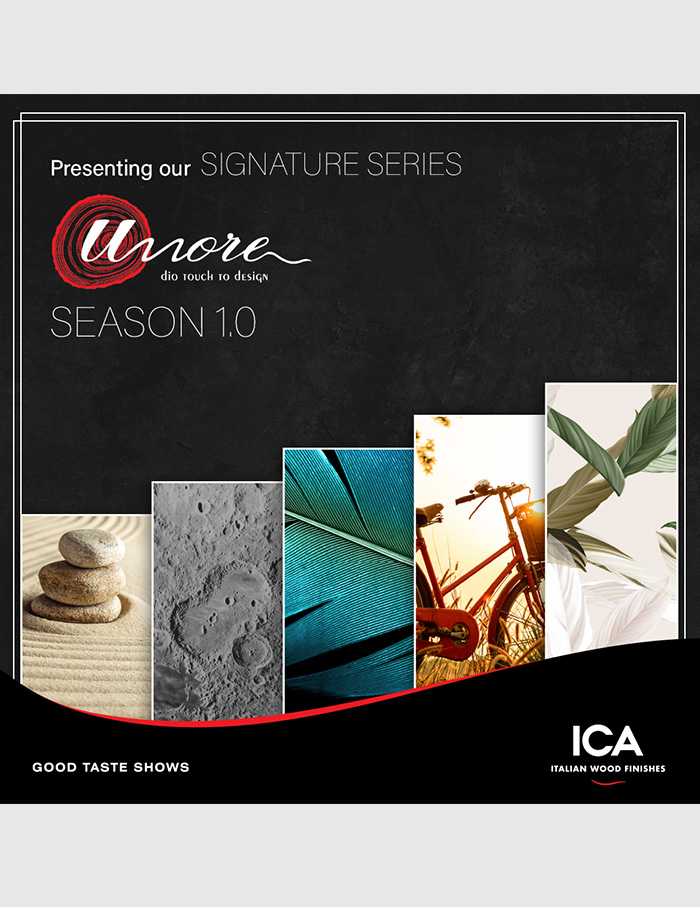 Diving into the five UMORE Palettes by ICA
Thoughtfully curated, the five signature UMORE palettes manifest distinctive mystic auras symbolising universal beauty, perfect to deck up every home.
Celeste Regno
Inspired from the infinitely expanding Universe within us, Celeste Regno is an eternal celestial realm palette oozing textures of Moon Rock with a subtle play of grey metallic finishes and starks of white and black galactical colours.⁠
Asteroide by Celeste Regno employs bold use of moon rock textures with grey metals and black highlights. Rettitudine by Celeste Regno displays a merger of oxidised metals with shades of blue picked up from the galaxy.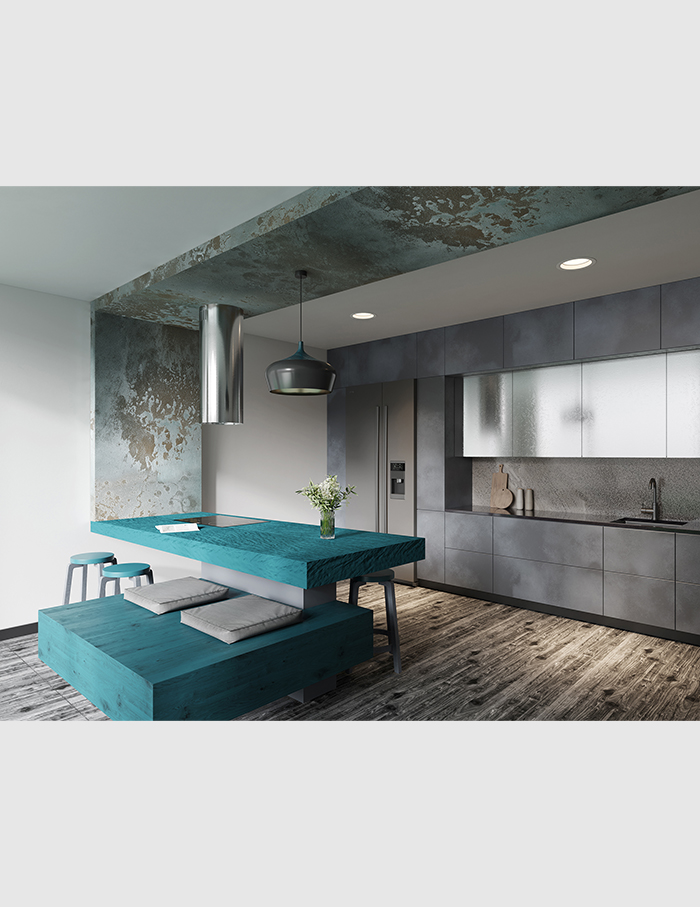 Nature A La Mode
Inspired from the organic beauty of nature reflected in space, Nature A La Mode weaves a harmony of forest greens, wood textures and the golden glow of crop with ICA Creativa Marble and Metal series finished with Finezza Clear Matt coatings.⁠
Grandiosa by Nature A La Mode is fashioned for workspaces celebrating the grandeur of nature with pigmented matts, pearl mints and liquid foil gold. Sui Generis by Nature A La Mode exudes a warm countryside home ambience with Creativa Large Pearl and Aquabella Clear Matts.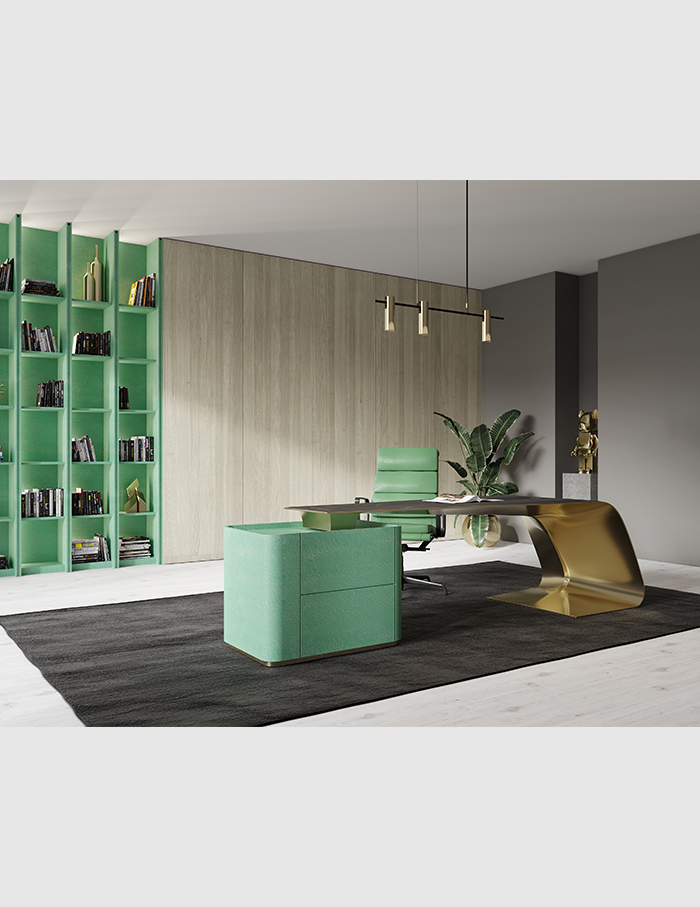 ⁠La Primavera
Inspired from a springtime moment captured and transformed, La Primavera infuses a powerful play of yellow hues, warm wood textures and lots of browns.
Calore by La Primavera is designed for warm cosy study areas brightened with Finezza Pigmented and Clear Matt to charge one up. Gioiosa by La Primavera is devised for radiant island kitchens with Creativa Corten Effect.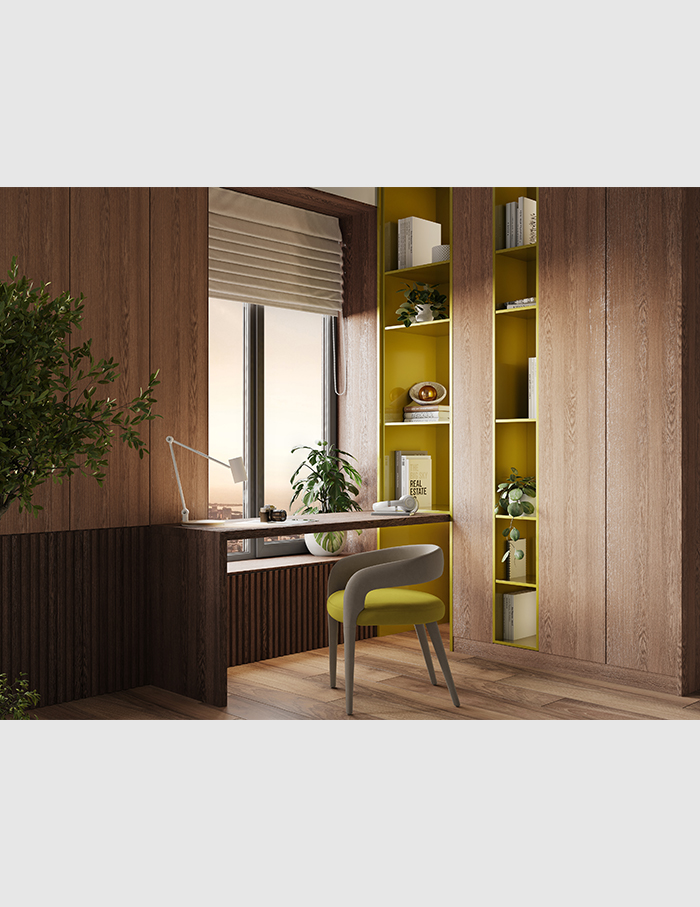 Sabia
Inspired from the serene seashores filled with endless sand beds and extracts of oceanic wildlife, Sabia comes in the form of grey and brown tones with metallic strokes of gold and steel glitters.
Cinders by Sabia is enthralled with the beauty of warm grey, whereas La Cenere by Sabia synthesises the warmth of wood with steel grey to fabricate wonders.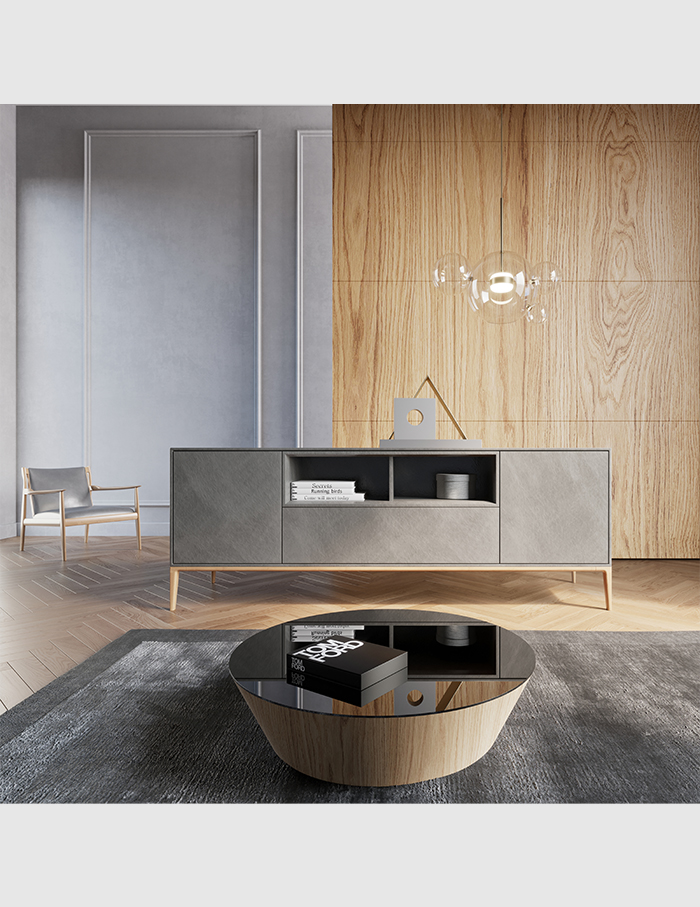 Bluastra 
Inspired from soothing shades of blue, Bluastra with ICA Pigmented matt, gloss and metallic blue palette represents a fine balance of zestful yet peaceful hues perfect for rejuvenating and ruminating. 
Cielo by Bluastra translates the purest sky shades into space while Cucina Bay by Bluastra resembles the delightful colours of the shores flowing through a volume.