Lifestyle
Studio HBA fashions an idyllic gateway along Vietnam's coast
JAN 27, 2020
| By Vedika Nair
Nestled in the tranquil island of Phu Quoc in Vietnam, Sun group's Premier Village is a luxury residential development of beachside holiday homes. One of these has been crafted by Studio HBA. "It's a home for the owner of the development, who wished for a getaway with an uninterrupted view of the ocean," says Rahul Shankhwalker, Founding Partner of the practice, which has offices in Singapore and India.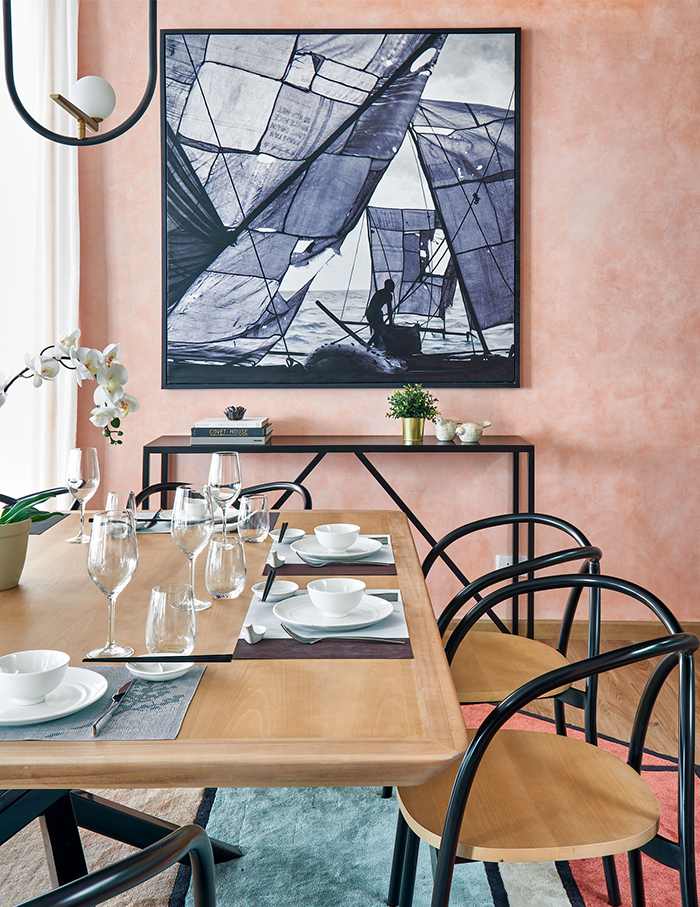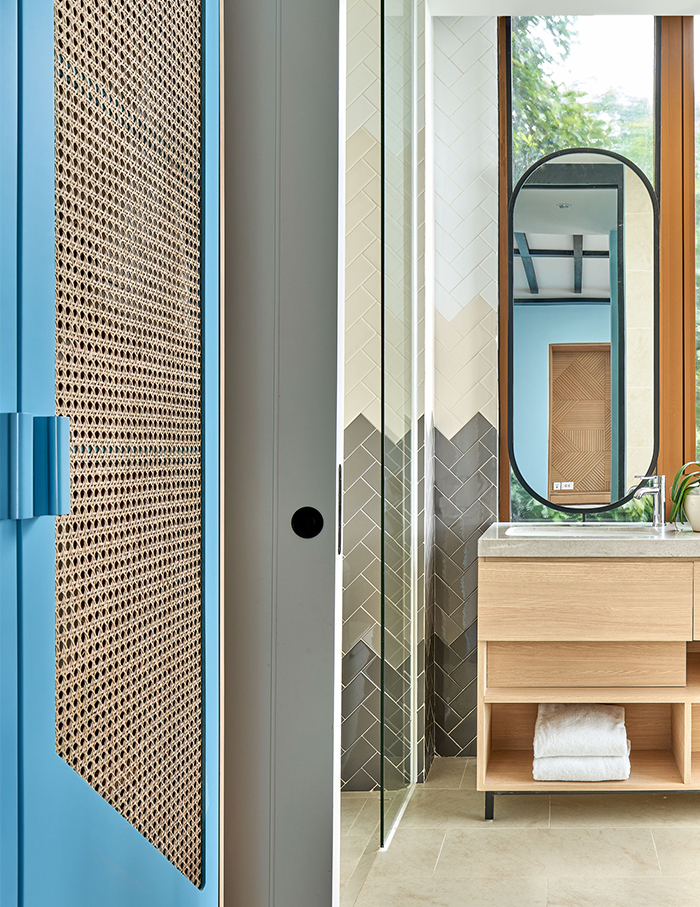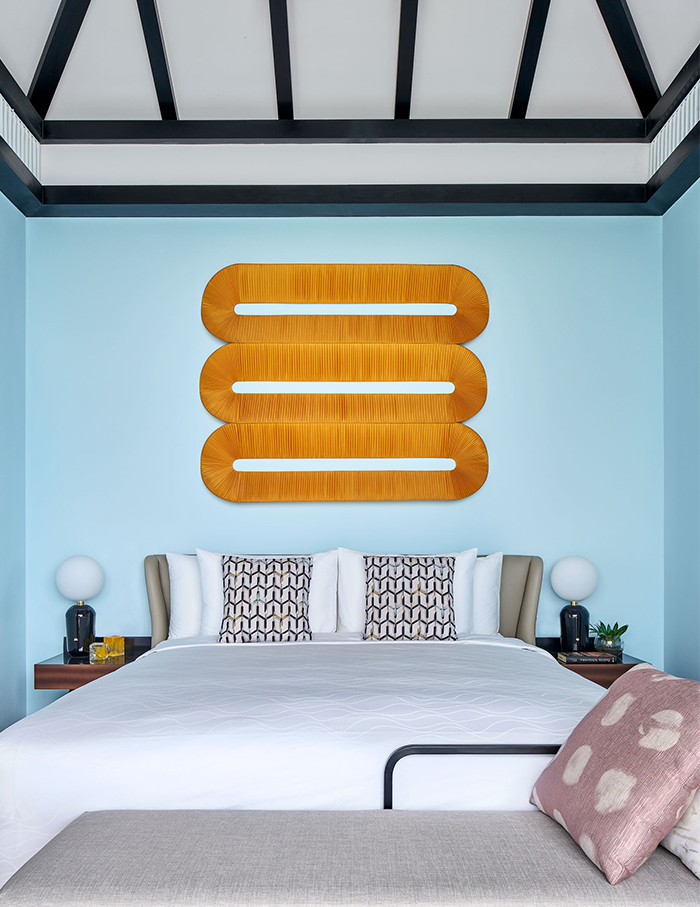 Effused with a monochrome ambience and splashes of bold and colourful elements, the design for this space is inspired by natural hues seen in and around the property, especially the azure waters. Keeping the serene beauty of Phu Quoc in mind, Studio HBA designed it in a contemporary fashion with plush and vibrant furnishings and with an unobstructed view of the Gulf of Thailand.
The key design highlight is the monochromatic dining room, which features hand painted hints of Vietnamese lifestyle—water, and their relationship with it. Muted tones of the art tie together the aesthetic and colours of the room seamlessly. Meandering through, we step into the guest room which carries forward a pastel palette, while the master suite is characterised by panoramic windows that open to a breathtaking vistas of the ocean.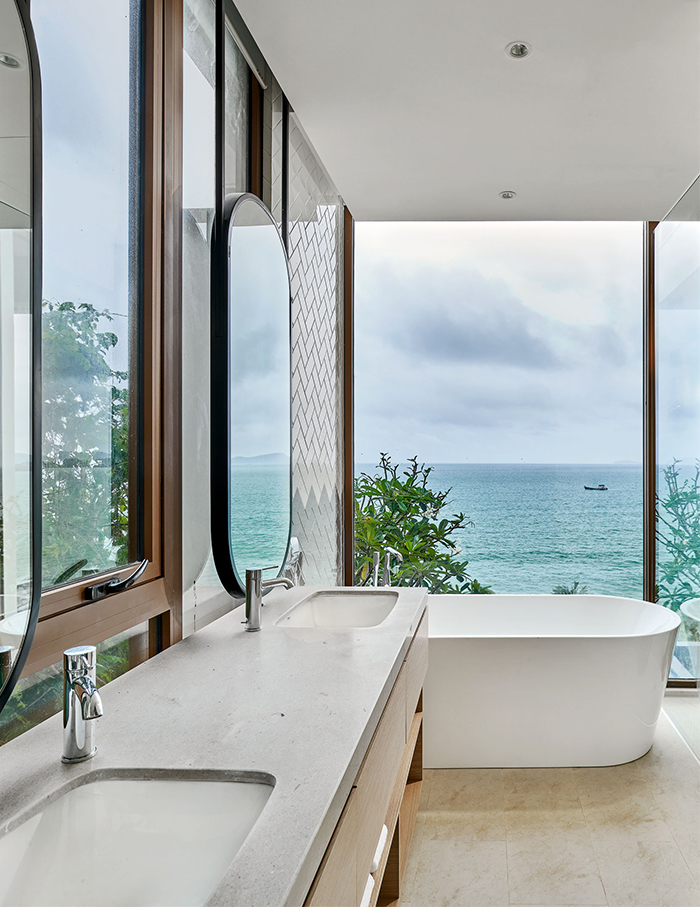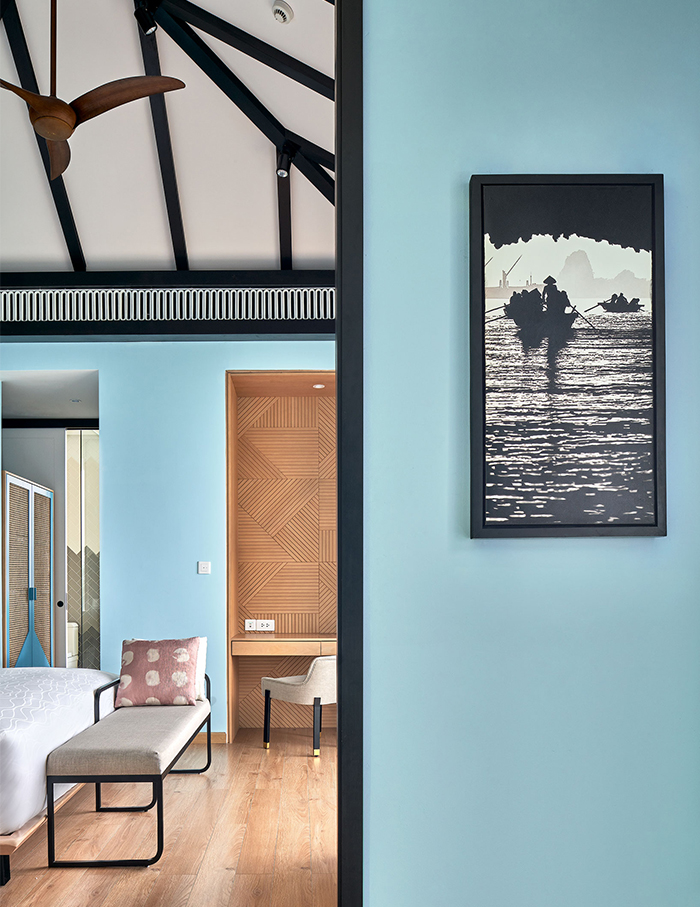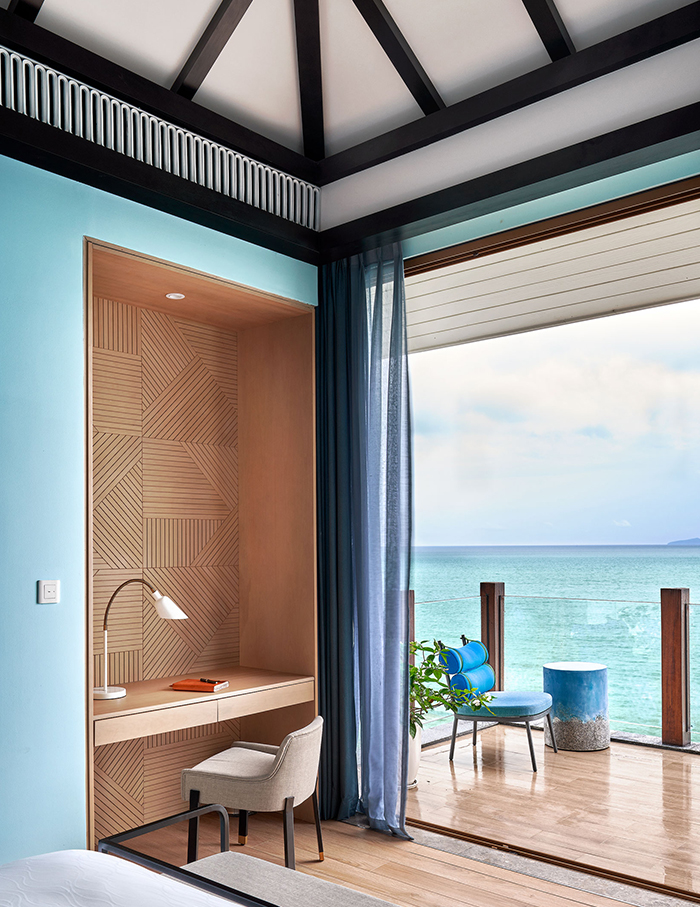 "In this project, Studio HBA has strived to bring the highest design standards to infuse an unusual colour palette with elements that bring local craftsmanship to life; to create a space that is vibrant yet relaxed. The main feature of our interiors is the black and white hand painted art depicting the thalassic, coastal lifestyle of the region. Phu Quoc Island is a picturesque locale, and adding to the beauty here has been a wonderful experience for us," concludes Shankwalker.