Bathroom
Trillian™ Bath Collection Highlights Evolution of Modern Style With An Edgy Design
OCT 28, 2022
| By Team ELLE DECOR India
One of the perpetual challenges a product designer faces is delivering a perfect balance of form and function. The Trillian™ Bath Collection by Delta Faucet has transcended this dilemma by harmoniously bringing together bold geometric faceting with flawless functionality.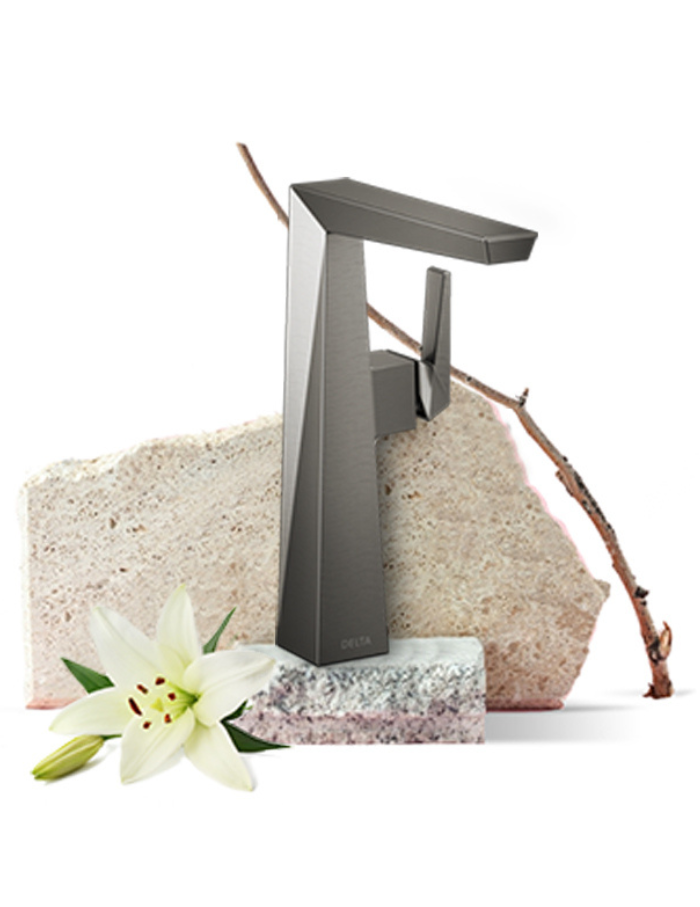 Its striking monolithic form is inspired by the shape of a modern monument, a truly progressive rendition of the ancient obelisk.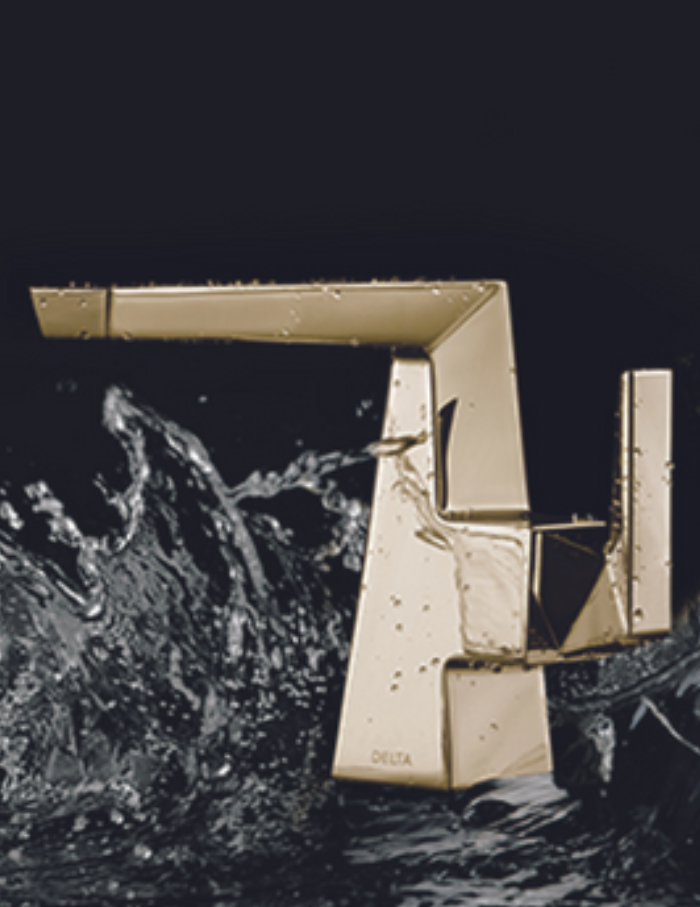 The prismatic faceting of the Trillian™ Bath Collection is an evolution of modern style that creates an edgy look which catches the light as well as the eye. Its bold geometry and tastefully brushed as well as subtly gleaming finishes manifest a futuristic spirit — dynamic and resolute.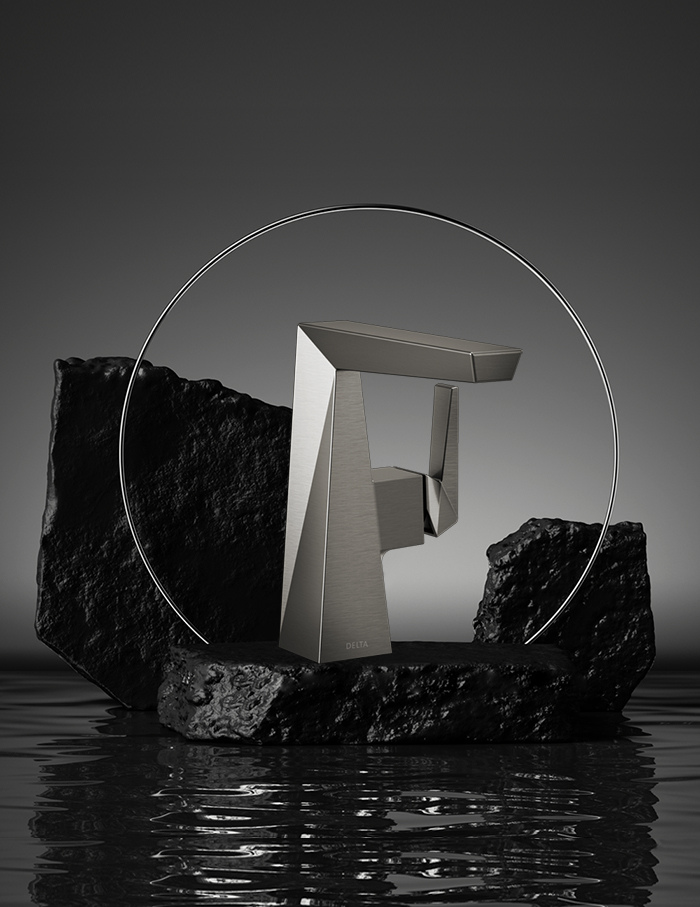 Self-consciously abstract, Trillian™ is complemented by an experimental palette. Concrete encapsulates the industrial sentiment, raw and vital. Its many forms are borne of an iterative process that underscores innovation; each rendition equally robust. Warm wood harmonizes the stark and graphic prospect.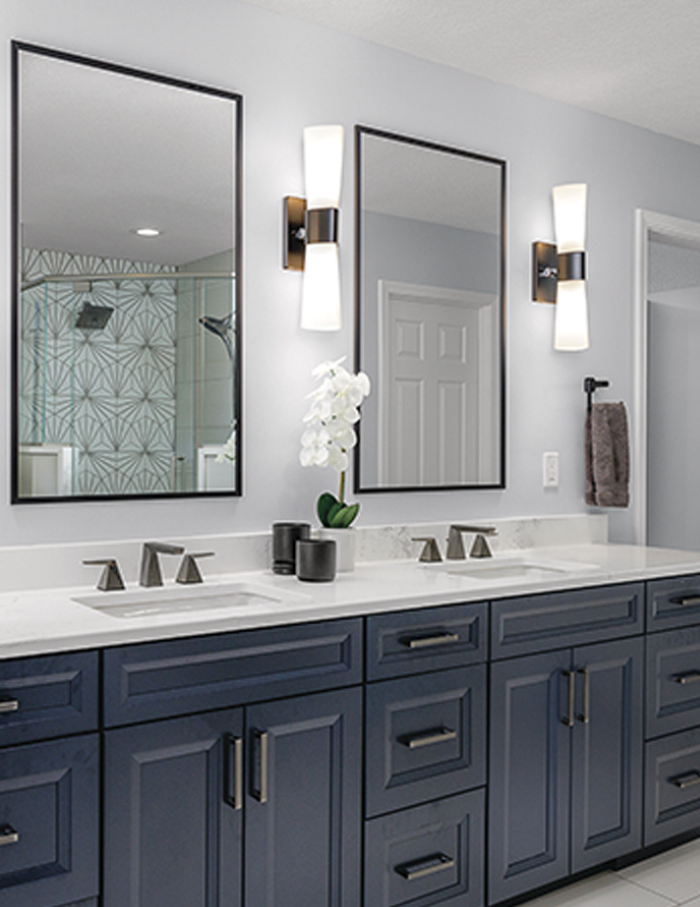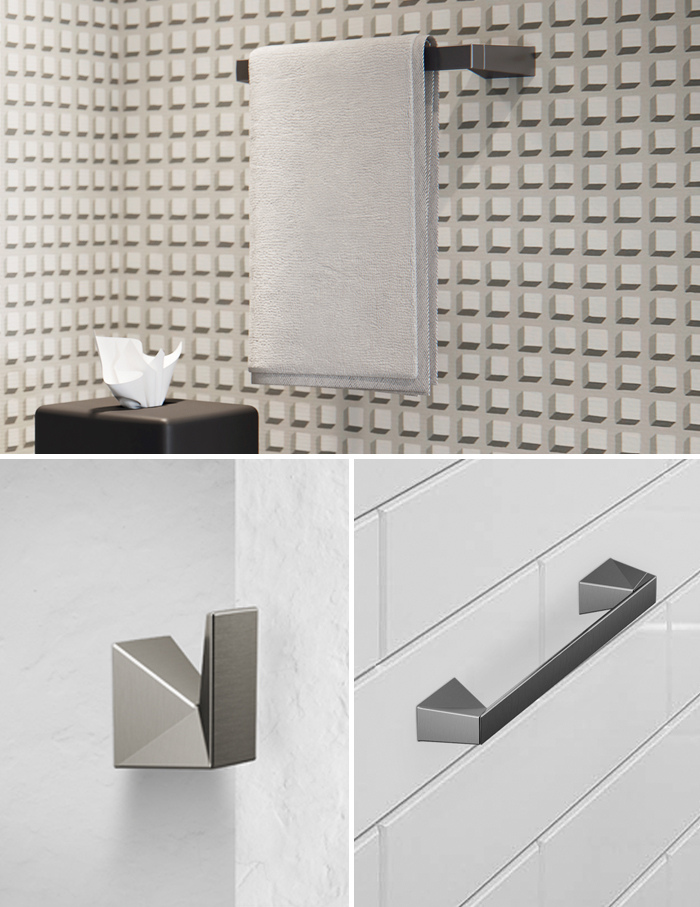 Trillian™ offers an extensive range of deck mount faucets, wall mount bathroom faucets and trims for shower diverters. The unique design craftsmanship is taken forward into wall-mount and floor-mount tub fillers, complimenting shower heads and bathroom accessories also. Just as free verse is liberated from rhyme, Trillian's ensemble of refined products is truly unfettered by dated notions of order and beauty.
Click here to explore more about Trillian™ bath collection by Delta Faucet.