Trends
#TrendAlert: Captivating Circles—embrace the bulbous polka in varied sizes for wholesome interiors
OCT 16, 2020
| By Sonia Dutt, S Thiru, Prateeksha Kackar and Tasneem Merchant
From art installations to artsy illuminators, from designer products to crafty interiors—here's an edit of the coolest decor ideas in circular form! Trend & Style Direction by Sonia Dutt
Mind your dots
Federico Picci, an Italian designer and digital artist, wanted to showcase how music can physically occupy a space. So, in 2017, he manifested slow wafting melodies and notes in the form of floating balloons in his illustrations. Titled "Filling Spaces", the series depicted inflated spheres emerging from a piano and gramophone that overran different spaces—drawing a parallel between abstract symphonies and the inflated orbs.
Illuminators with curved forms in mixed materials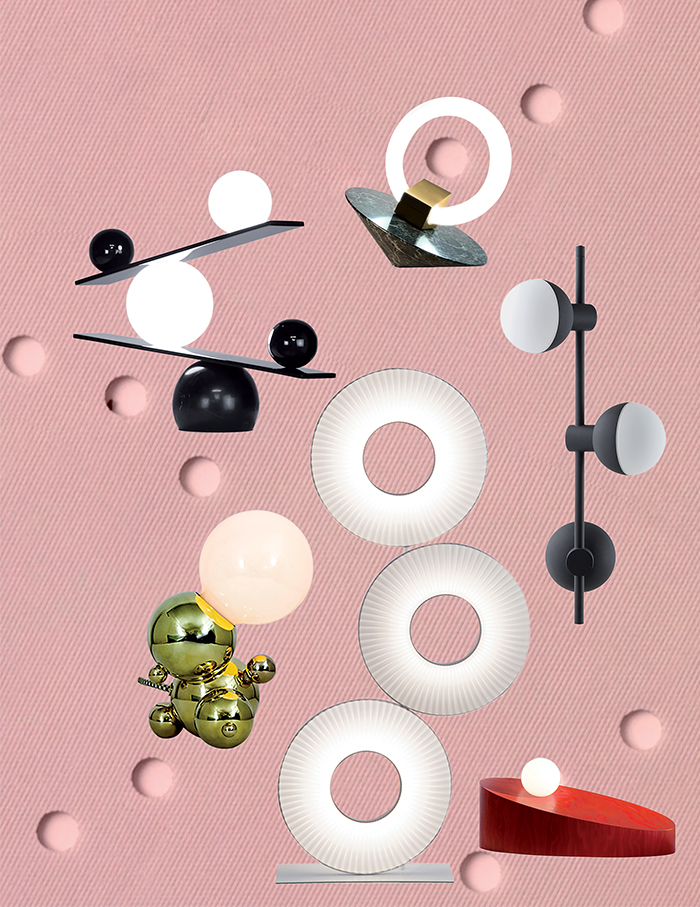 FROM TOP LEFT "Balance" glossy steel table lamp with marble base by Victor Castanera for Oblure; "Helen" marble and bronze lamp by Chris Basias for CT lights; "Fabian" metal and opal glass vertical pendant light from Frandsen Retail; "In the Shadow of a Man" light with timber base by Chieh Huang and Alexey Kostikov for Child Studio; "Cactus" lacquered steel floor lamp by Fabrice Berrux for Roche Bobois; "Bubbly 01-Light LG" brass lamp by Rosie Li Studio
A unique oblique fixture to brighten up interiors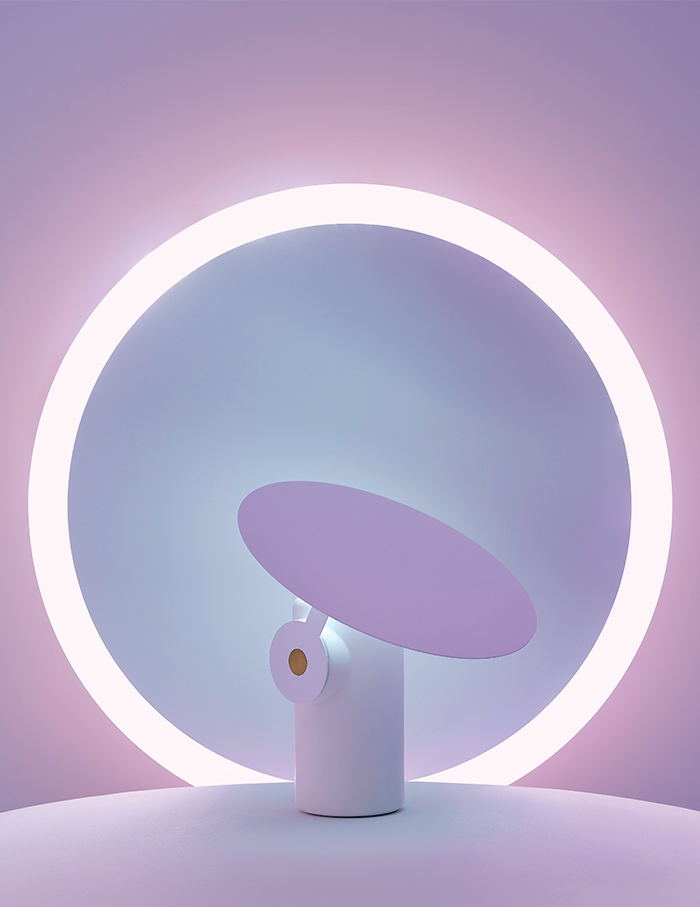 The compact Polar wall and desk lamp by Australian designer Ross Gardam's eponymous studio has a disc-like form, which is the key to its performance, giving access to more or less light. Its partition mounted edition can be fitted to a golden wall canopy enabling it to pivot. Meanwhile, the table version has a ceramic, handmade base with a magnetically attached arm on which the shade rests, allowing it to move in multiple directions. Both options are available in white, midnight blue and dusk pink. Website: www.rossgardam.com.au
Spherical windows beat boxy ones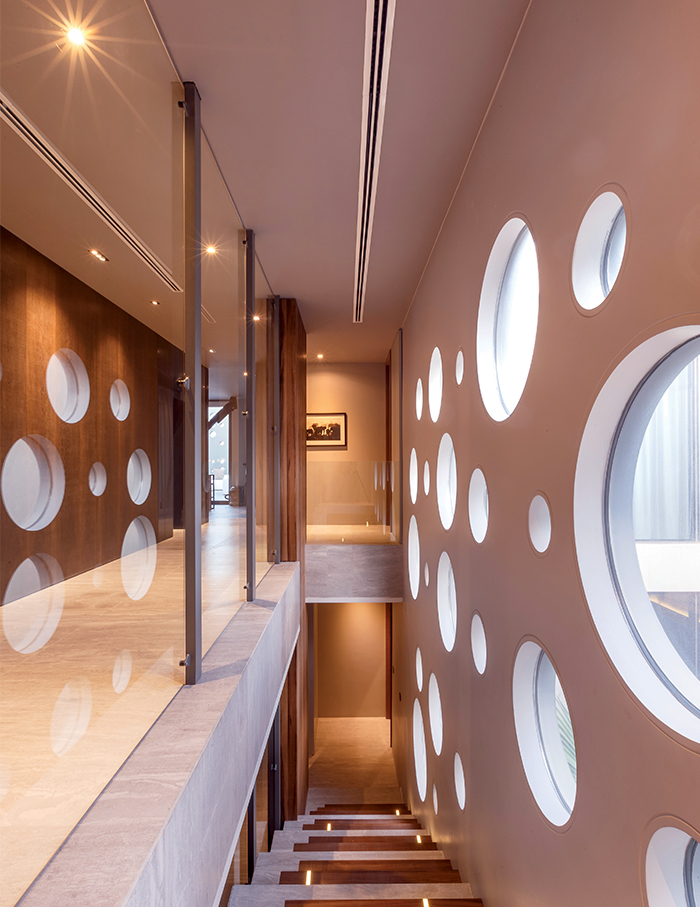 The 10,500 sq ft AAK Villa in Bahrain was envisioned by Hyderabad based interior designers Riyaz and Simeen Quraishi of Moriq Interiors & Design Consultants. Built on a linear plot, the home was boxed in by two partitions separating it from the surrounding houses. In order to open up selective views and allow more light to filter into the bungalow, the wall along the staircase was perforated with disc-like openings. We love how its reflection on the glass wall almost looks like a work of art.
Accents in rounded forms and soft tones