Design
Transforming spaces with a glass act
NOV 20, 2021
| By Saint-Gobain India
Indeed, glass has become a constant fixture in our everyday lives. Look around and you will find it looking back at you as a mirror, opening new avenues as a door, showing different vistas as a window, taking you to heights as a staircase, so on and so forth. Modern living has revealed novel facets of this ancient material that has been around for centuries now and continues to have an unparalleled presence in our day-to-day lives. The earliest known man-made glass dates back to around 3500BC. 
Glass—there is more to it than meets the eye. It is not as transparent as it seems. And it is not only transparent as it is considered to be. It is delicate, yet durable. It can allow light, but reflect heat away. Well, if this is confusing, you are at the right place! This article is a humble attempt at decoding glass and offering answers to questions that have always fogged the common man's mind. Browse through and discover its many benefits that, like glass, will give you a clear picture of this fascinating material.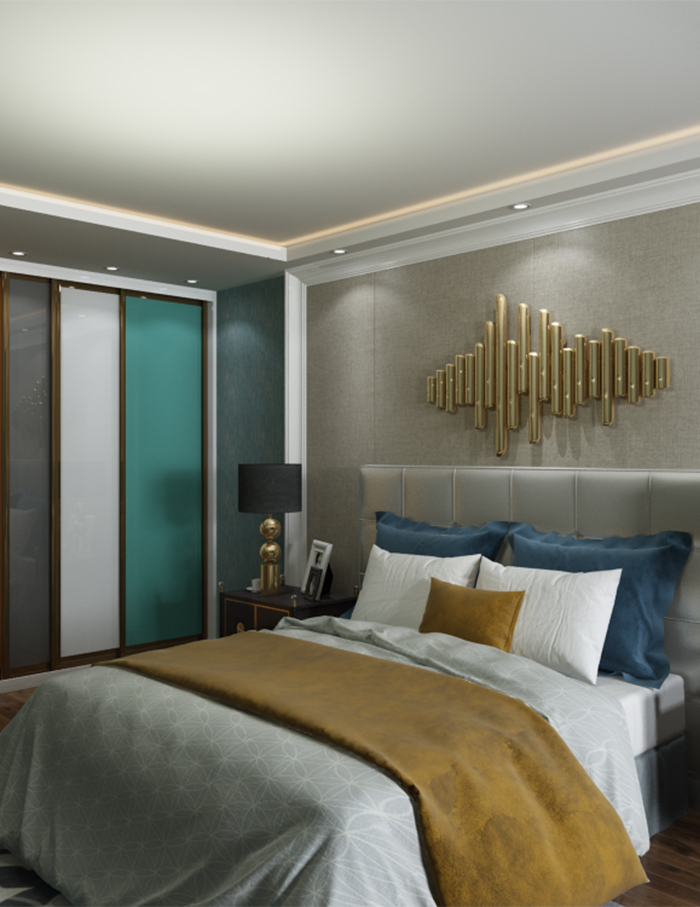 Bring home class. With glass.
When you bring home glass, there's a lot more that you will be getting. Class, elegance, sophistication and a modern, contemporary space are just a few of the many advantages that it offers. Glass can complement just about any material, so you can confidently incorporate it in any living or working space. Unlike other bulky building materials, it makes for a subtle presence that gives off a truly opulent vibe. The sheer magnificence of a glass application in a home transforms the home into a statement of modernity. 
Bring the outdoors, inside 
Transparency—perhaps the first attribute that glass brings to mind. Now, use it to your benefit by blending the exteriors with the interiors seamlessly through floor-to-ceiling glass windows, and achieve the effect that you had always wanted. Because of its transparent nature, the smart placement of a glass partition can help blur boundaries and make spaces appear larger than they actually are.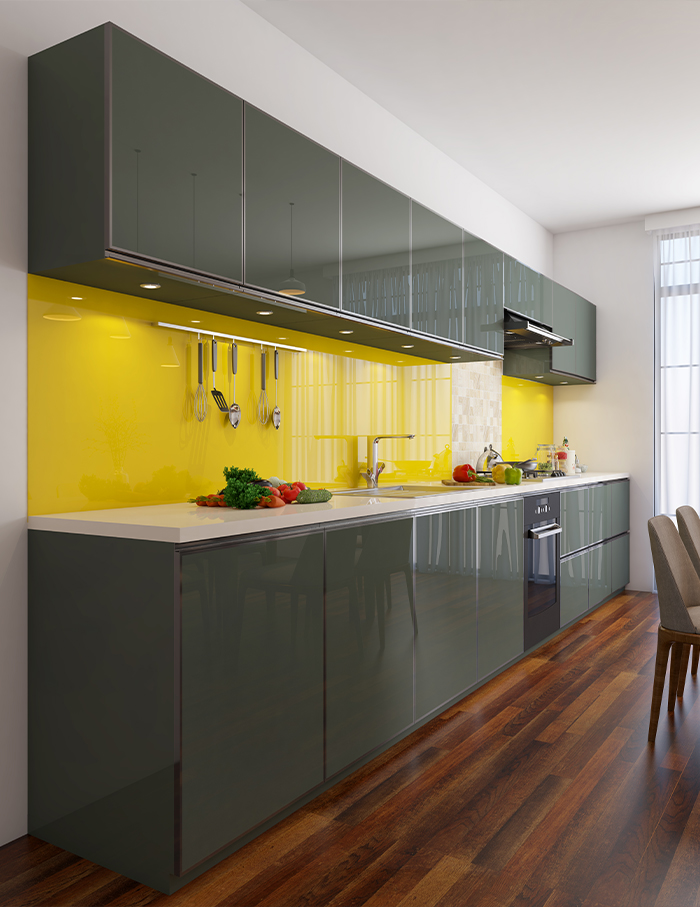 Bring on the colours
A dash of colour, a splash of style and oodles of vibrancy. Imagine an ambience that brings cheer and joy all around. Be it home or at work, the environ that surrounds us is bound to have an impact on our wellbeing. Glass has the potential to bring in that much-needed swag and sophistication to interiors with lacquered glass as wall panels, wardrobe shutters, kitchen splashbacks, kitchen shutters, table tops, pillars or partitions— and elevate them to a whole new level. Little wonder then, that a lacquered glass fills our spaces with a shower of colour that aligns with our aesthetic sense.
Bring energy-efficiency effortlessly
Did you know you can actually reduce those huge electricity bills without much effort? All you need to do is install glass prudently and allow it to work for you. High-performance glass or the Sun Ban glass can cut down the heat from windows, facades and skylights even while letting in ample natural daylight, thus keeping the interiors cool and reducing the need for artificial lighting & air-conditioning. And don't forget to go in for LED mirrors that not only take the glamour quotient notches higher but also ensure savings in energy!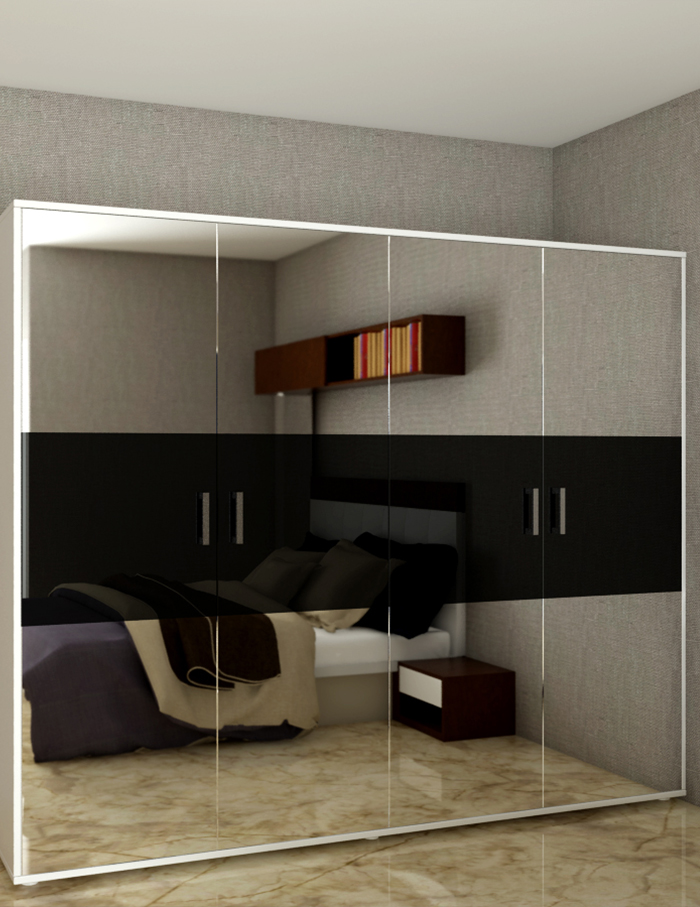 Bring out the versatility
Glass can be put to umpteen number of uses, and the world is still waking up to a whole lot of new applications. What was once just a building material with restricted use like windows and doors, has now been transformed to myriad uses. From table-tops to countertops, from wardrobes to walls, from pillars to partitions, from writing boards to kitchen shutters, from backsplashes to shower cubicles, its applications will leave you spoilt for choice. 
Few building materials can boast of being both aesthetically appealing and functionally superior at once. Glass is moisture-free, scratch-proof and easy to maintain. It has the ability to exponentially enhance spaces, even while adding utilitarian value. Of course, these are but a few of the several reasons that glass is so sought-after. So, the next time, don't ponder on 'why glass'; instead reflect on 'where to use glass?' 
Because your smart home deserves a smart glass 
Today, in the digitally advanced era, customers are constantly seeking solutions that are smart in every sense of the word. From homes to offices, from work to leisure, everything needs to be hassle-free and easily done at the click of a switch. In such demanding times, can glass be left behind? Definitely not. Which is why, glass is once again revolutionising the world of building materials with new-age solutions that are smart and slick.
An electrochromic glass tints on demand and helps to elevate the human experience in a built environment. Installing this glass does away with the need for sun control systems like blinds/curtains. It can actually help reduce costs for building owners, increase energy-efficiency and improve occupant comfort. In full tint-mode, it is capable of blocking even 99% of visible light, ensuring protection from the sun's harsh glare. 
How would you like a glass that can transform from transparent to translucent in just the flick of a switch? Modern technology has made this perfectly possible, so now your glass can let you choose as private or as public as you want to be!
Because your safety is top priority
Besides smart glass, now you can explore a range of safety glass that offer the highest degree of security, right where you are. Yes, glass is always associated with a fragile, delicate material that is used to add beauty to living and working spaces. But did you know that glass can actually bring safety to your surroundings too? Fire-resistant glass, High-security glass (to protect from attacks) are types of safety glass options designed to protect people and property from hazards. Glass can be made tough and safe by simple processes. So, now you can rest assured that even a seemingly 'fragile' material can actually take care of you and your loved ones!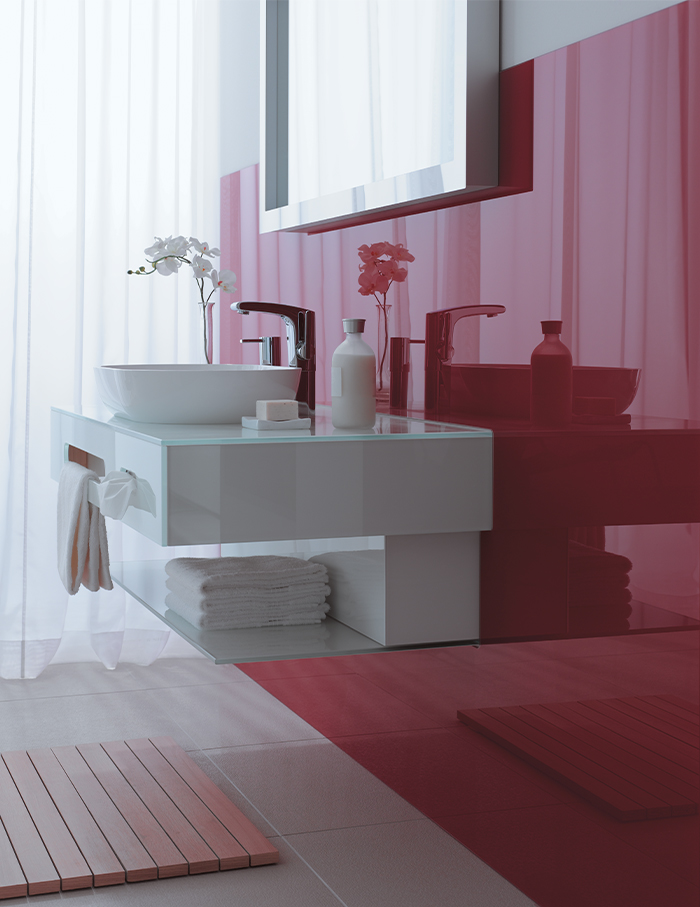 Because your wellbeing matters more than anything else
Glass is about performance, appearance, comfort & sustainability. It is also about optimum lighting, reduced dependency on cooling,  and  energy savings. Marking the transition from being merely a building material to a green building material, glass underscores the essence of sustainability. And with evolving times, glass has constantly lived up to not only meeting the needs of today, but continues to be future-ready to match up to a challenging tomorrow. 
Today, there's a lot more to health & wellbeing than just food & fitness. The built environment, for instance, affects us much more than we would like to give credit to. If you stop to look at it, you will find how much glass has an impact on your wellbeing. Your choice of glass—be it coated, transparent, translucent; be it one that offers solar-control, acoustic insulation, privacy at will or be it with health benefits like non-toxic and VoC-free—each can have a profound effect on you. So, the next time you look at glass, you will find wellbeing looking back at you.
Head here to find out the perfect glass for your decor spaces