Homes
Touted the most beautiful residence, Russborough House has stood proud for Centuries: Testament to the glories of Ireland
MAR 2, 2020
| By Robert O'Byrne
Often described as the most beautiful house in Ireland, Russborough is most certainly the longest with its expansive granite facade stretching 700 feet. Designed by German born architect Richard Castle, the Palladian styled building dates back to the 1740s and was commissioned by Joseph Leeson, whose father made a fortune in brewing and property speculation.
On coming into his inheritance, Leeson decided to buy himself both a seat in parliament and a seat in the southeastern county of Wicklow. Soon Russborough was filled with treasures acquired during Leeson's two grand tours across mainland Europe.
The rooms that housed them are outstanding examples of 18th century Irish craftsmanship, with mahogany parquet flooring and elaborate plasterwork covered ceilings and walls—all on resplendent display since 1978, when the residence opened to the public.
As befitted the owner of such a house, Leeson decided to acquire a title, becoming Earl of Milltown in 1763. Two decades later he died, leaving behind less colourful successors, and circa the 20th century, Russborough passed into the hands of a distant Leeson relative who preferred to remain in England.
Eventually, Colonel Denis Daly acquired the estate, which remained in his family until 1952. That August, Sir Alfred Beit, who had long been interested in the property, bought it after he'd spotted its 'for sale' advertisement in Country Life magazine.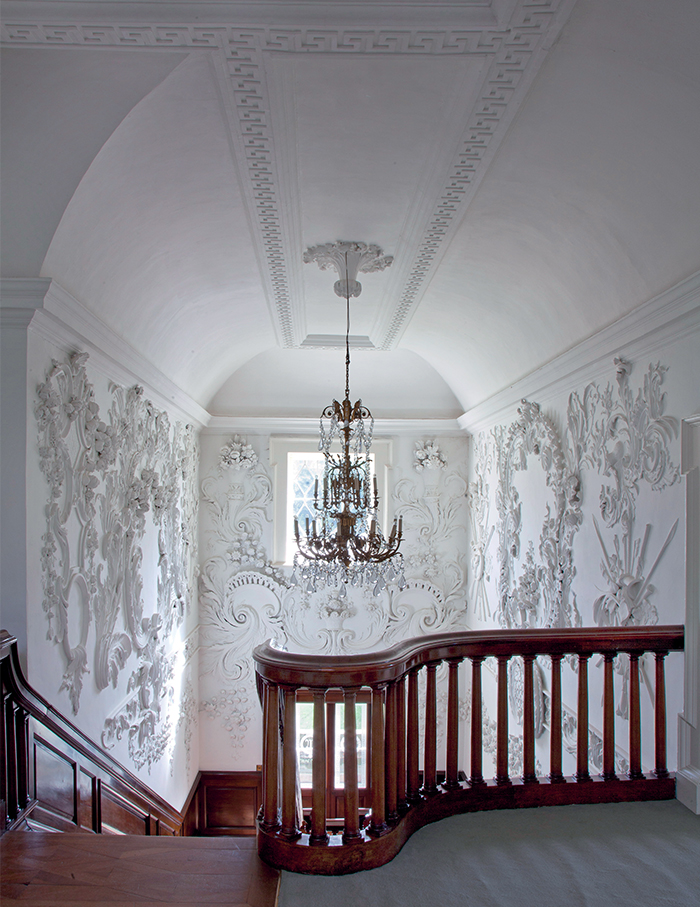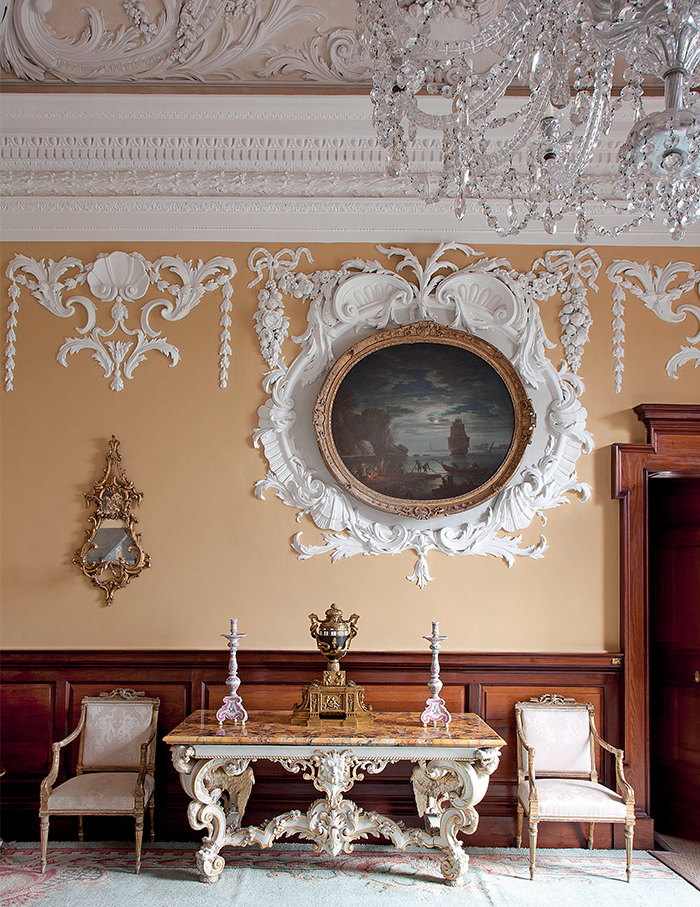 Together with his wife Clementine, Beit restored not just the fabric but also the spirit of the old house, enlivening its rooms with glorious paintings, including renowned works by Francisco Goya, Diego Velázquez, Peter Paul Rubens, Frans Hals, and Thomas Gainsborough. The Beits were glamorous and their parties—chronicled in a succession of fat, leather bound albums— were legendary.
English historian John Julius Norwich, a regular guest, recalled splendid evenings in the dining room complete with "superb silver, Waterford glass, tall candles, and at least two liveried footmen in blue tailcoats, yellow waistcoats and shining brass buttons." Overseeing the ceaseless festivities was John Pollard, Russborough's butler for more than 40 years. Among the Beit papers are Pollard's instructions on the idiosyncrasies of individual guests as well as the correct pronunciations of names and titles.
The Beits had no children and, in 1976, established a charitable trust to ensure that the landmark's future would never again be in doubt. Sir Alfred died in 1994, his wife 11 years later. Their nest paintings were donated to the National Gallery of Ireland; some others were stolen in a series of robberies and later recovered. But a majority of the works remains in place—along with exquisite pieces of furniture, tapestries, silver and porcelain—as they have been for more than 250 years.