Homes
This weekend home in Hyderabad is wrapped in tropical elements and grounded with concrete textures
JUN 21, 2019
| By Nitija Shastri
Overcoming the unique challenges that come with turning a city home into a welcoming weekend sanctuary, Hameeda and Aamir Sharma of AANDH transformed this 2,500 sq ft abode in Hyderabad into a cocoon of comfort. "Its location in an upscale neighbourhood in the City of Pearls meant that we had to work out the difficulties that are common to dense neighbourhoods," says Hameeda.
In response to the residence's lack of natural light, the husband-wife duo conceptualised the design to maximise the available volume. "The entire home borrows light from various angles to highlight its seamless design — a neutral palette with pops of colours," she shares.
Daylight streams in from the doorway into the foyer, which features blue tints on surfaces and a timber, beaded door.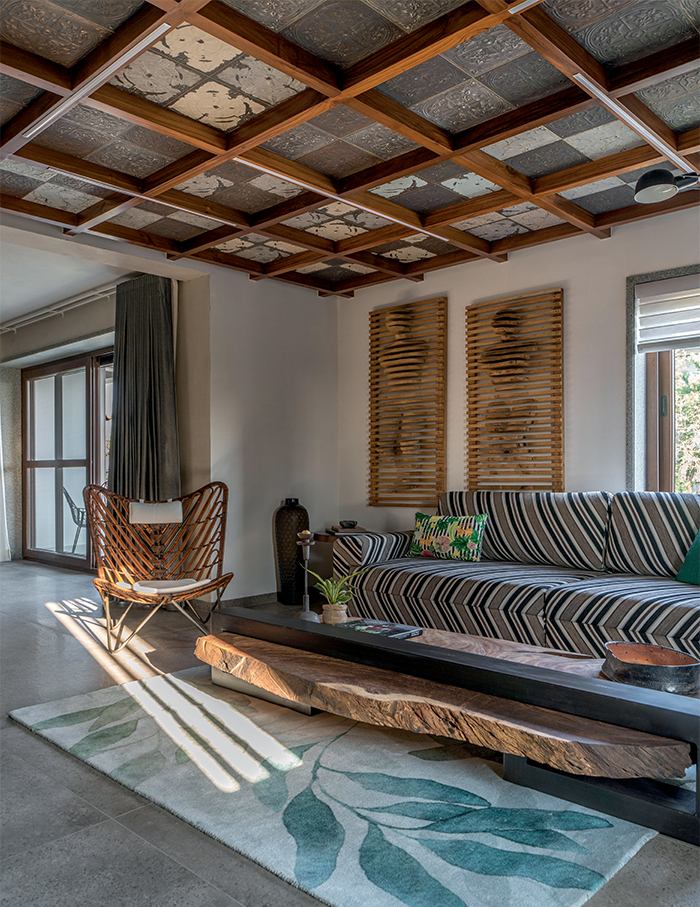 In the living room, a velvet couch sits around brass centre tables and cushy, houndstooth chairs for a formal touch. The dining-cum-bar area just beyond is adorned with tropical accents, wood and cane seaters, and table bases that are inspired by age-old design ideas. "Tropical wallpaper panels and the table's blue jaali base break the monotony of colours in the dining zone," adds Hameeda.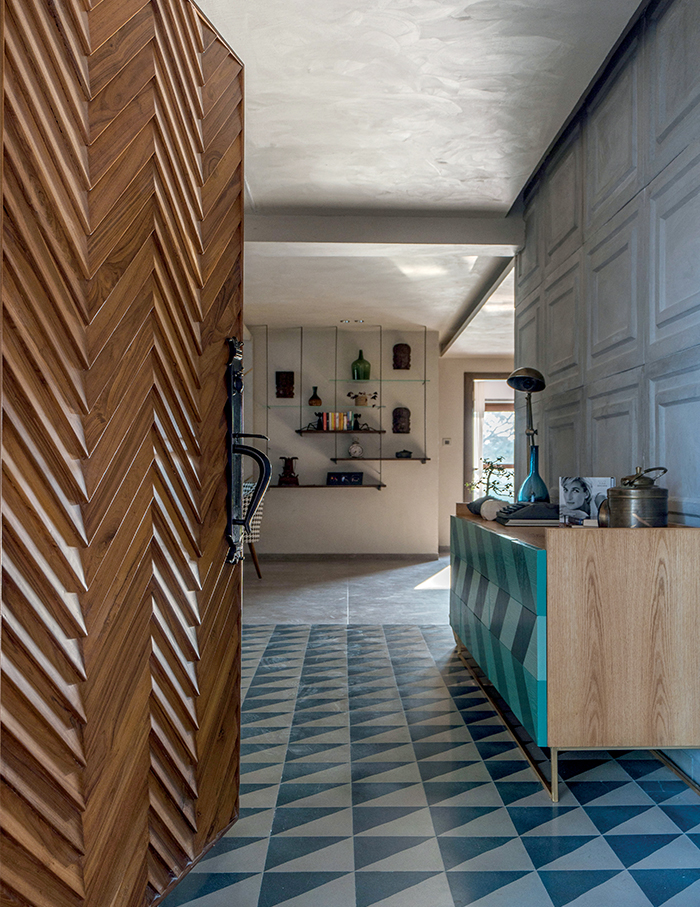 A walk through the home highlights that its monochromatic surfaces serve as the perfect backdrop for a mix of spunky accents, graphic flooring and wooden furniture pieces, many of which are inspired by traditional concepts and custom made by AH Studio, AANDH's design atelier.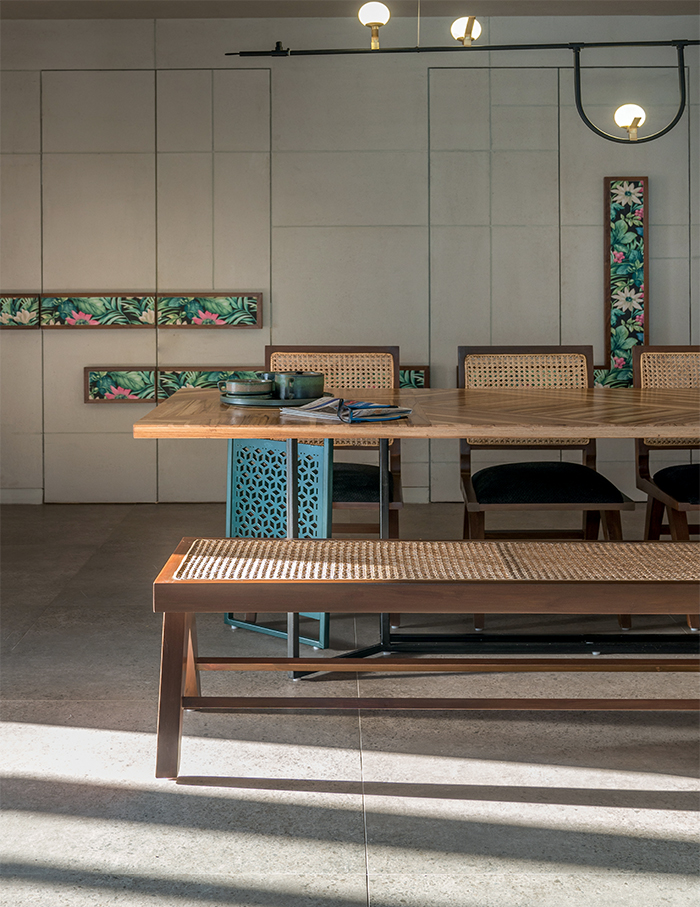 Addressing the concerns of height, the designers developed an element that is functional and aesthetic in equal parts. "Since the ceiling was quite low, we played with rafters and rustic ceramic tiles to emulate old metal ceiling panels." It is clear, though, that what the home lacks in space, it certainly makes up for in style.
Scroll below for more images from this holiday home by Aamir and Hameeda Sharma!