Homes
This villa by interior design firm GFD takes cues from the serene landscape of southern China
AUG 8, 2020
| By Aneesha Bhadri
In the surreal, poetic backdrop of misty mountains and sampans buoyed up by undulating waters, the Hufeng Courtyard Villa sits in Hangzhou in southern China. Conceived by interior design firm GFD, the 2,725 sq ft space references natural elements seen in its picturesque surroundings.
The interiors bring the serenity of the outdoors in with a soothing palette and sleek contours. The living room is enveloped by pristine marble walls and floors. Matte sandalwood panels accentuate the tranquil ambience. A French window offers an entrancing view of the courtyard and the changing scenery. The main design highlight in this room is the partition between the living and dining rooms—six artistic glass screens depict imagery of rolling mountains and a cloudy sky.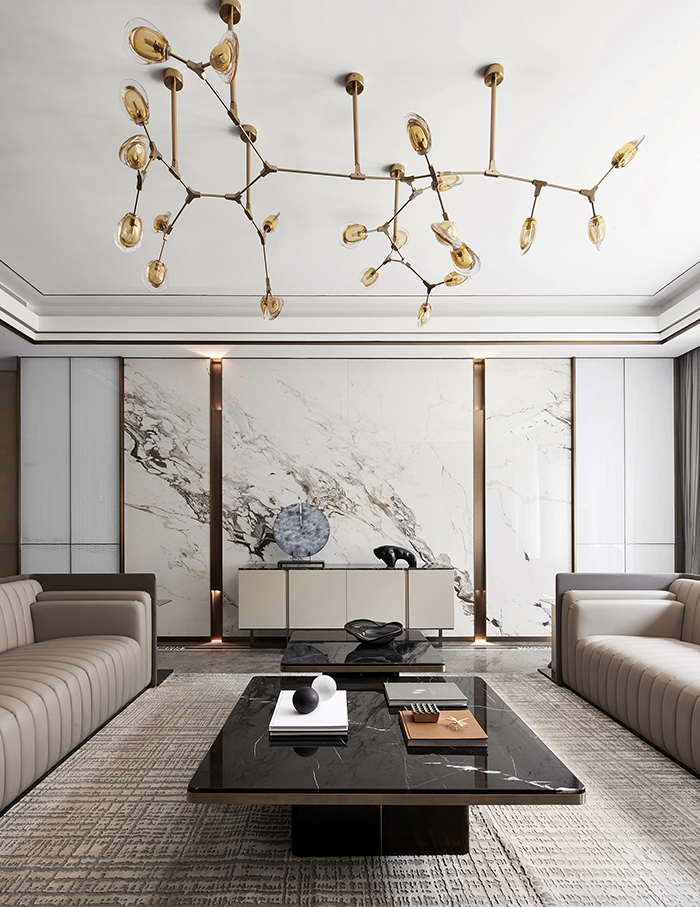 The villa mainly takes inspiration from the Song Dynasty, a leisurely and poetic age in ancient China, when the literati and calligraphers flourished. The colour palette is based on nature inspired paintings from that era—mountains and waters, flowers and birds—and all these elements are implicitly reflected in the villa; even the materials reference the characteristic grey hue of Xianghu Lake.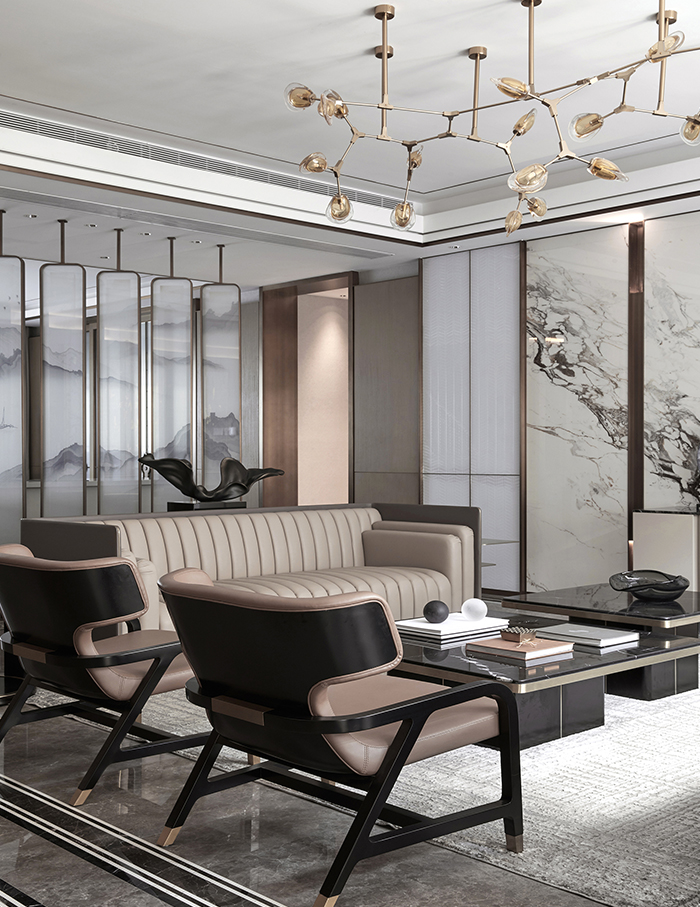 A more formal dining area is characterised by a double heighted ceiling as well as a glass wall that looks out onto the verdant outdoors. The walls are clad in textured, white marble, which echoes the marble walls in the living room. An arresting lighting installation studs the ceiling, emitting light in mesmerising star-like patterns.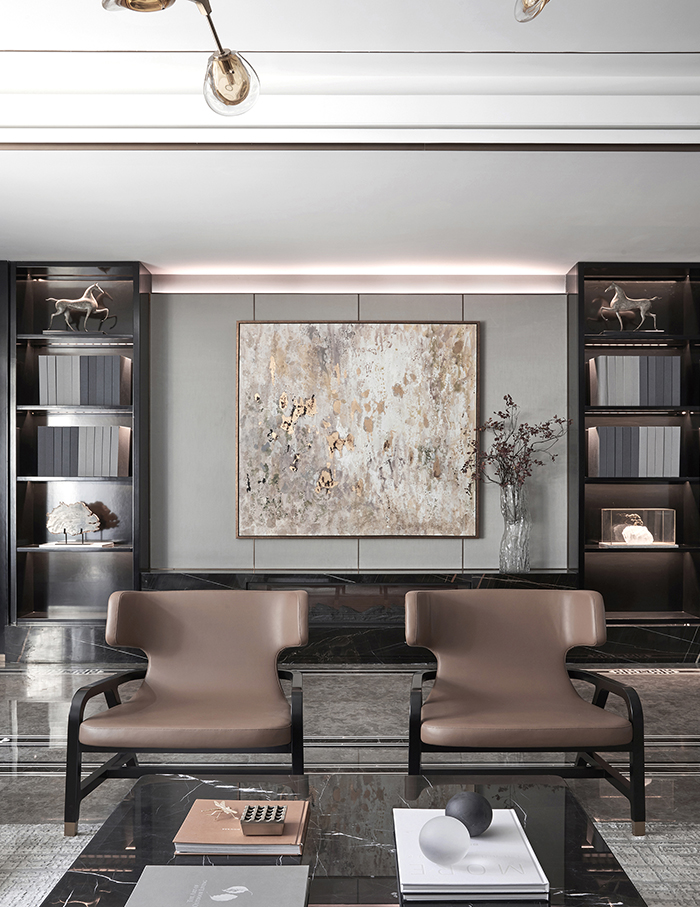 Above this space lies the study furnished with artworks and books collected over the years. The long desk placed against muted surfaces provides ample space for reading as well as working. Its semi-open layout forms an uninterrupted expanse, while ensuring privacy.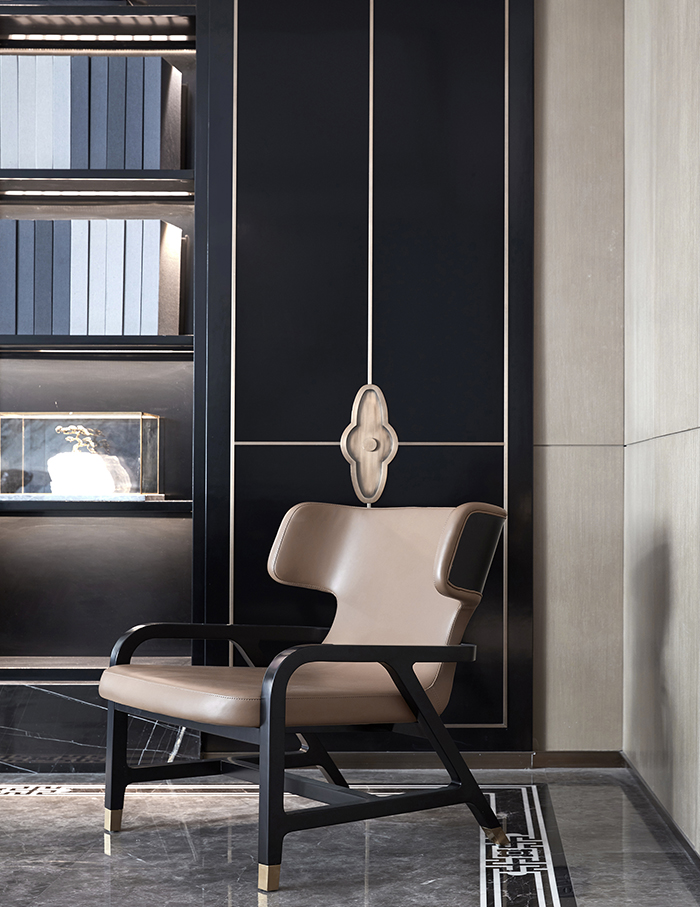 For convenience and comfort, the room for the eldest generation lies on the first floor, adjacent to the courtyard. In this room, the cabinet door displays mountain imagery and a framed painting of pine tree makes for symbolic art—conveying the wishes of good health and longevity. A similar, calming theme continues in the master bedroom with a cosy seating arrangement and a small cabinet. The doors are made of white stone panels, symbolising purity.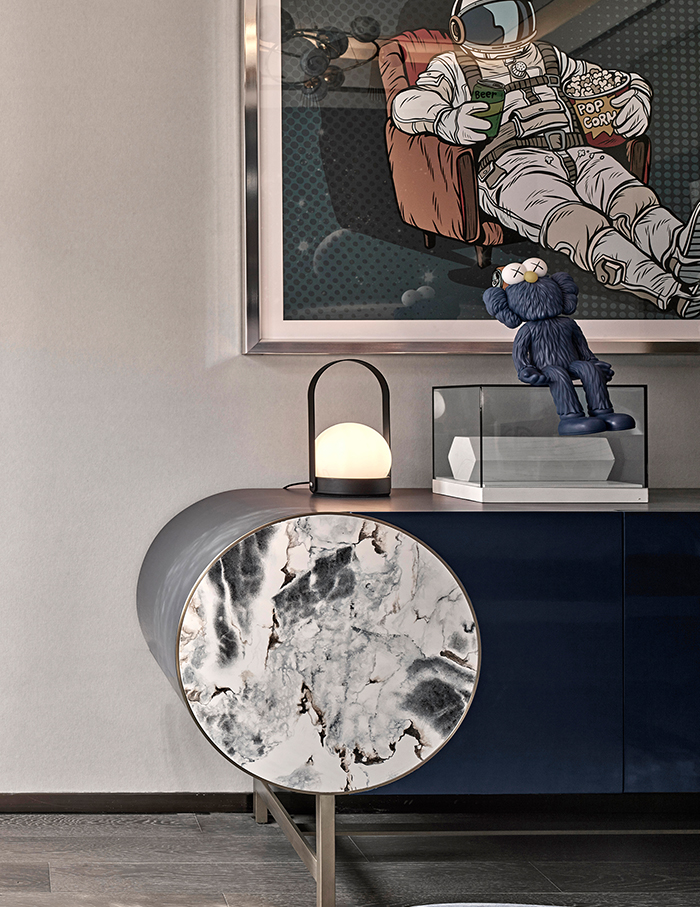 The children's room follows an outer space theme with planet-shaped pendent lamps and a wall covered in stars. We love the quirky artwork of a fully suited up astronaut lounging on a couch!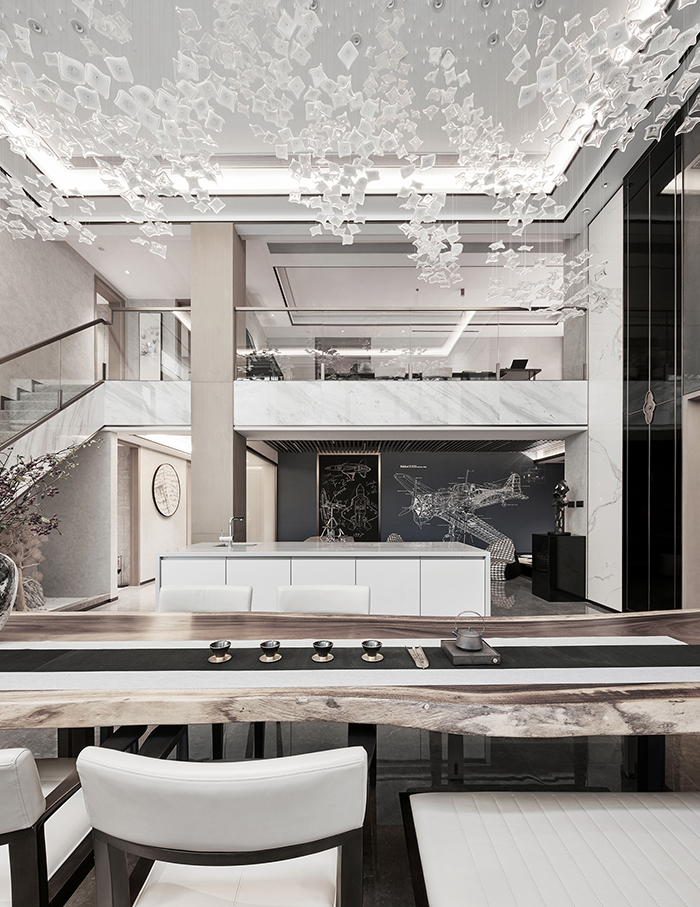 The guest bedroom that features a cosy and simplistic setting. An almost ethereal look of the furnishings and the pristine palette, along with panoramic views of the landscape changing through the seasons, makes the Hufeng Courtyard Villa a paradisiacal oasis of tranquility.
Scroll below for more images of the Hufeng Courtyard Villa by GFD…