Homes
Architects Deepak Guggari and Rashi Sanson of VDGA Architects bridge modern design with tradition in their bespoke home project
APR 17, 2019
| By Sakshi Rai
A welcome change from the cramped and clustered city spaces, Castle Royale in Pune is a step towards expansive housing. Brought to life on a rustic backdrop, the house evokes a sense of nostalgia while exuding a quiet calmness with its refreshing view of abundant green canopies.
On entering the apartment, you are welcomed by a series of descending arches finished in dark IPS to create an illusion of an extended passageway overlooking distant views of the city. Cement tiles and natural stones replace the existing marble flooring to match the earthy vibe of the space.
A reflection of the vivid personality and lifestyle of the owners—Girish and Sneha Lakhotiya, the house is warm and welcoming, as well as an apt venue for social events and gatherings.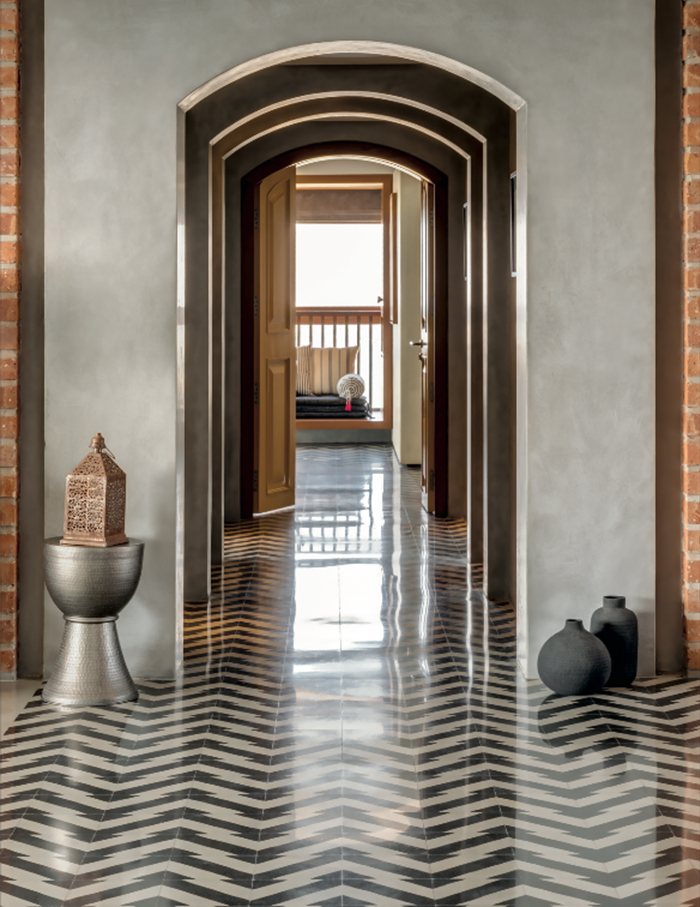 The living area seamlessly flows onto an outdoor terrace setting filled with traditional elements — Indian baithak and woven charpoy, all of which is cocooned in the lush green. A lavish and organic styled master bedroom, attached with a bathroom done up with micro-cement finished walls and teakwood furniture, is a glimpse into redefined living.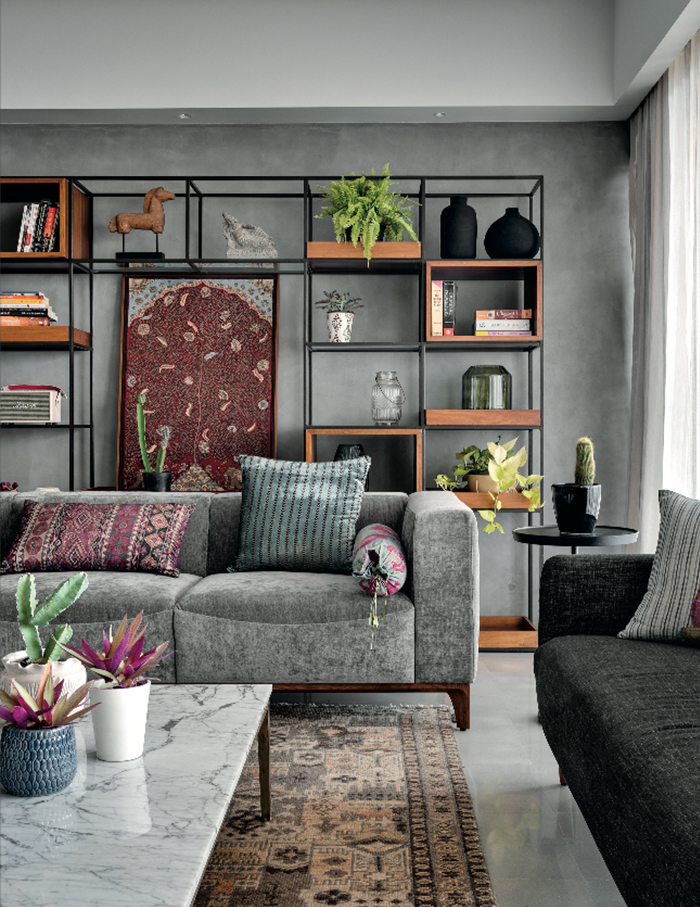 Stunning traditional artefacts like Mata ni pachedi artworks and Gond tribal paintings handpicked from different regions over time enhance the individuality of the house. Light gossamer curtains act as a perfect backdrop to filter in natural light. The subtle interiors reflect the carefully curated aesthetics which is inspired by the quiet luxury of nature.
Scroll below to see more images from this lovely home by VDGA Architects…